Wild Stripes Zippy top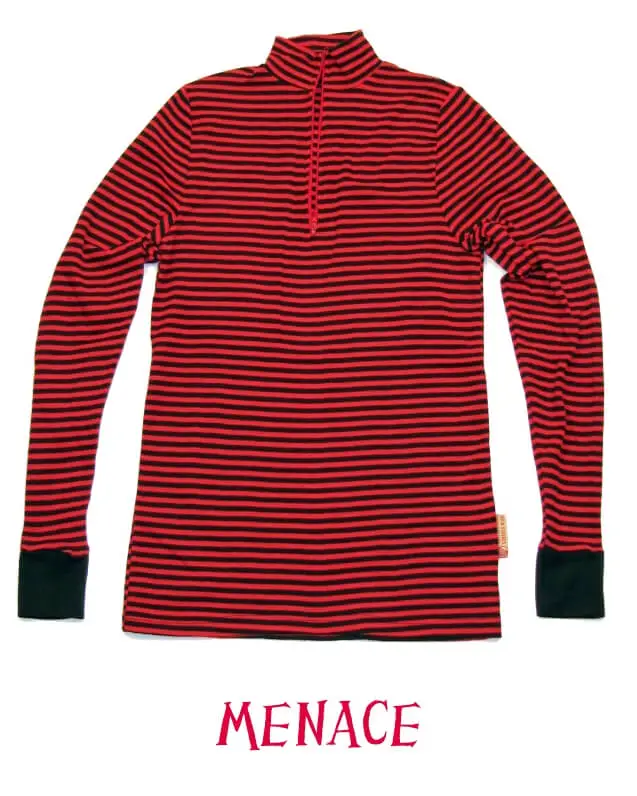 If you are or know any 2-wheeled aficionados, ask them if they are singers. I've noticed that we tend to fall into two very distinct camps; those that like a good warble as we are pootling along and those that like to... well I don't what they do as I'm definitely a singer.  I'm an everyday biker and I am convinced that the acoustics in my helmet and the accompanying wind noise and road vibrations make me sound like the next biggest undiscovered rawwwk singer in the country.  (I was once told that I have the voice of an angel.....a Hells Angel!)
Anyway, the reason for the waffling is for a little scene-setting. On a recent trip around Europe I was often found to be singing "Last night a DJ saved my life" (try and get that tune of your head now!) but I was supplementing the words to "Last night a Wild Stripe saved my life from a frozen death.'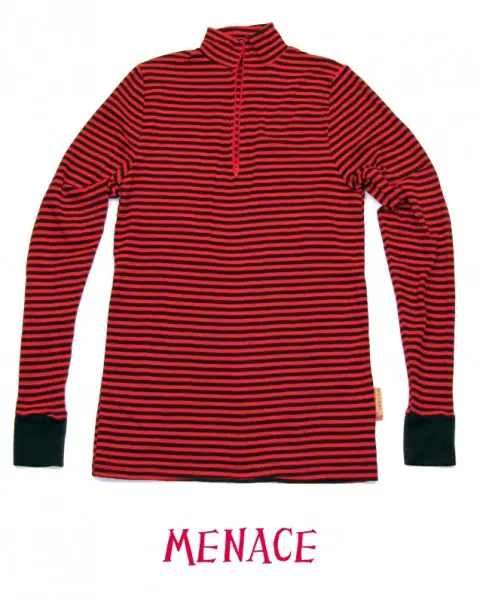 So thrilled with my existing Wild Stripe thermal base-layers (see review here...) when I spotted a new addition to the range at an outdoor show earlier this year I instantly decided that it would be money well spent. The new design is a long sleeved zip-neck which I wore both as a base-layer and over my existing long sleeved base-layer and both options performed really well. After a very chilly night in Germany I was mightily pleased with the investment.
The thermal properties really came into their own (and the song was born) when on that night we camped next to Lake Konstanz and I awoke absolutely freezing. I had gone to sleep wearing a fleece and some trackies. After a moment or two's dilemma whether it might be better to continue lying in my zipped up sleeping bag or risk more cold getting out and layering up, the latter option eventually won out. I put on my Wild Stripes base layers with the zipper top and then popped back on the fleece and trackies.
Curled back in my sleeping bag cursing the fact I hadn't gone to Egypt and I became instantly aware of how much warmer I was. From then on I adopted the thermals as my pyjamas for the rest of the trip, wearing them both night and day for 2 weeks. I'm delighted to say that they didn't stink by the end of the trip. They are made from a material called polypropylene, which doesn't seem to harbour the bacteria which build up a smell very well, so much like wool you can wear it for a long while before people begin to avoid you.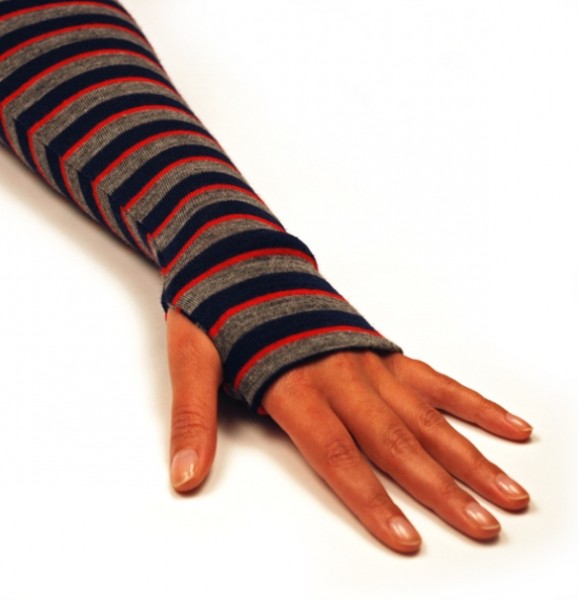 There are a couple of noticeable benefits of the zipper top over the regular scooped neck design. The first is the thumb holes in the sleeve which are fantastic at keeping out any sneaky drafts travelling up your arms. I reckon it would make a great running top for those hardcore types that go out whatever the weather. The second noticeable design tweak is the higher collar, this  combined with the zip itself is also useful for controlling ones temperature, and I found it really useful when combining the top with a buff as it helps secure everything in place.
The final really obvious thing about these thermals is their stripy design, this makes them super cool in my book and I didn't feel at all embarrassed wandering about various camp-sites in them.
SUMMARY: Polypropylene thermal wear which doesn't get smelly easily and is very warm. Sleeve loops, a high collar and long body make for a good fit during activity, and the fashionable stripes make you look good if you ever wear them as an outer layer.

 Price: £39.99
More: WildStripes
Subscribe to our Newsletter