Best Creatine Supplements
last updated:
Feb 07, 2020
There is one of two reasons why you have landed here today. It is either because you know what creatine is and you are looking to try a new brand or you have no idea what the supplement is and are curious to learn a little more about it. Well, for those who do not know, it is a substance that is naturally found in muscle cells. It essentially acts as a muscle booster and is very popular amongst athletes and bodybuilders. Not a lot needs to be taken per day, around three to five grams, and just a little creatine can enhance your strength and your muscle mass. Of course, it will not transform you into a prime Arnold Schwarzenegger overnight so be aware of that. No matter, if this is something you may find intriguing, then you should definitely check this guide out.
In a Hurry? The test winner after 13 hrs of research

Optimum Nutrition
Why is it better?
Increases energy and speeds up recovery
It is available in multiple capacities
One serving provides five grams
In a
Hurry? Editors choice:

Test Winner: Optimum Nutrition

10
Researched Sources
2.3k
Reviews Considered
13
Hours Researching
17
Products Evaluated
Effectiveness
Product Purity
Style
Potency
Value
By Default
OUR TOP PICKS FOR THE BEST CREATINE SUPPLEMENTS
Criteria Used for Evaluation


Effectiveness
Not all creatines will be made the same and you need to look for the most effective brands possible.
So, to really know how effective this stuff is you should first understand what exactly it does. For starters, creatine itself is a compound that supplies your muscles with energy. It has become one of the most popular athletic supplements because of this. So, when you take doses of this substance, your body will be able to be pushed for longer periods of time. In addition to this, it has also been tested to increase strength and lean muscle mass. Without going into the specifics on how exactly the substance works, this pretty much covers the basics.
However, and this is really important, not all supplements are made the same. While we will talk about the actual formula here in a minute, it is wise not to rely solely on the price for this stuff. You really do not want to go cheap as lower-quality ingredients will yield inferior results. To get a better idea if a specific brand actually works, look through customer feedback to see what real users have had to say about the effectiveness.


Product Purity
The main reason why not all brands are the same is due to the formula. Specific types of creatine typically work the best.
As stated, not all supplements will be made the same and if they were then buying a specific brand would be incredibly easy. You already are fully aware that is not the case, however, as each brand is going to be different. Outside of other factors that will be discussed later, the main area that differentiates is the type of creatine that is used and how much is used. Would it surprise you to hear that there are different types? Actually, there are loads and loads of different types. For the most part, creatine monohydrate is the so-called "king" of them all, though. Due to the fact that it is 88 percent pure creatine and 12 percent water, it works extremely well (and has even been tested rigorously). Creapure, which is also common, is also a form of it and one of the most popular forms you will see.
Outside of this, you can also keep an eye out for how much creatine is actually provided per serving. Most of the top-end formulas will include five grams of the substance per one single scoop of powder. As you will find out later, five grams is a very suitable serving size.


Style
Right from the get-go, you need to determine if you prefer powders or capsules.
It is a question that is seemingly brought up with any type of medicine or supplement and it comes to the forefront here. Is it better to take creatine supplements in tablet-form or via powder? It is certainly difficult to provide a definitive yes or no answer here but if we further break down the question, perhaps it will help with the decision process. Starting with pills or tablets, the biggest benefit to them is the lack of any accompanying flavor and their convenience. In addition to being easier to digest (with no worries of mixing), they can also be taken on the go. But, what is nice about powder is the amount of creatine you receive with one serving size. With capsules, it may only be up to 2.5 grams but most powders deliver five grams per one tablespoon.
As for the actual effectiveness of both of them, it depends on the formula and the manufacturer. With pills, they will break down once they hit the acidic contents of your stomach and then will undergo the same digestive process as powders. Really, it just comes down to your preferences, folks.


Potency
This is referring to the potency of the flavor. With pills, this is a non-issue but the same can't be said about powders.
This section is pretty much a byproduct of the last one. And, it is only going to be a concern if you decide to go with powder over capsules. As was mentioned previously, with capsules, the flavor is not going to be an issue as you merely swallow them whole and never look back. The same does not apply with powder as you do not merely consume it by itself. Doing so would be utterly awful, let's just say that. Instead, powders need to be mixed into either water or other fruit drinks. But, you can also buy them unflavored, if you prefer, and this will eliminate the chance of them leaving a potent aftertaste in your mouth.
Yet, even some unflavored brands are not perfect as there have been some users that claim you can still taste a hint of something (with some unflavored brands). If you do want one that has its own distinct flavor, though, you are in luck as some brands will have this. Although, do not go in expecting any of the flavors to taste amazing as that most likely will not be the case.


Value
It is important to compare brands based on their serving size, creatines per serving and price to achieve the best value.
The best way to determine if a brand has good value is to first come to the conclusion of how you want to consume your creatine supplement. There are two common ways of doing so. Firstly, you can go with what is known as rapid loading. With this method, you will be taking 20 grams of creatine for five to seven days. Then, thereafter, you will be taking five to 10 grams per day. Of course, you can also go with slow loading and this is essentially the same concept without the 20-grams-a-day phase.
Now, each individual brand will come with x amount of servings. This is also where the grams-per-serving comes into play. If you get five grams of creatine with one tablespoon of powder (which is typically one serving) then a 200-serving bottle should last quite a long time. From there, you can then compare prices to find the best value-per-serving.
Expert Interviews & Opinions
Most Important Criteria
(According to our experts opinion)
Experts Opinion
Editors Opinion
Users Opinion
By Default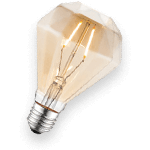 Brands
The primary reason why each brand is going to be different is the formulas will typically not be the same. In fact, there are several types of creatine and not all of them are as effective as others. There is one primary style that has been dubbed the king of them all, though. When it comes to analyzing how effective a certain formula is, arguably the best way is to read through customer feedback via reviews. If the general consensus is that the brand is insufficient then you may want to pass on it.
Other Factors to Consider


Use
It really comes down to this; do you prefer taking supplements as powders or as capsules? It is not as if there is a definitive superior option, although most on this list are powders, and you should just go with the style that you are comfortable with. We detail some common advantages to each type, though, to help you make the decision a little bit easier. But, everyone is going to have their own preferences.
Frequently Asked Questions
q:

When are you supposed to take them?

a:

At this point, you should understand what the point of taking these supplements is. But, you may also be wondering when you are supposed to take them. It really does not matter when you take your dosage as there is no evidence to support a certain time being dominant over the other. With that said, however, a convenient time to do so is after your workout is done (along with your other substances). Still, you could take your daily dosage before your workout, in the evening, and also in the morning.
q:

What happens if you take it without working out?

a:

It was just hinted at that you can actually take this stuff in the morning and the evening. So, what happens if you do this and then do not workout afterward? Is there any effect if you take it in this manner? Due to the nature of creatine, your body is still going to absorb it (your muscles and other tissues) and then store a bit of extra water. Then, your body will function as it normally would. However, without working out, you are not going to gain any noticeable improvements in strength or muscle mass. You may see a small increase when you weight yourself but that is about it.
q:

Are there any side effects?

a:

Have you ever seen those commercials that are promoting and advertising a certain product that goes on to list a seemingly never-ending compilation of side effects? Well, that is not going to be an issue when you are taking a creatine supplement. In fact, there have not been any serious side effects that have been linked to this substance in clinical studies. About the only "side effect", if you even want to call it one, is if you stop taking it after you have been on a cycle for a while. You may feel a loss of energy. Oh yeah, and also drink a lot of water when taking a dosage as you want to stay hydrated.
q:

Should you cycle between different creatines?

a:

As was mentioned earlier, there are different types of creatine supplements out there. While the most popular ones have been documented, you may be interested in trying other types. The main question is will doing so yield enhanced results? In regard to any evidence, no, there really is none that suggests taking different kinds will enhance the results. Instead, what you really should do is stick with one that you find effective. As they always say, stick with a winner because you may not be able to find another formula that is as effective as the one you currently use.
q:

Can teenagers take this stuff?

a:

This is a tough one to answer because, technically speaking, there are no clinical studies that suggest that teenagers should stay away from this stuff. But, as a concerning parent, you may be hesitant to give your teenager the go-ahead for this stuff and that is fair. However, with that said, creatine itself is a substance that is proven to be both effective and safe to use. So, there may not be any real harm in allowing your teenager to use this. At the same time, though, it is a muscle enhancer and unless they have a real chance of being an athlete at the collegiate level (and maybe even further), you may not justify them taking it.
q:

Will it interfere with other medicines?

a:

When you take into consideration the fact that creatine is actually naturally produced by the human body, it would make sense that the supplement would not interfere with any other medications you are taking. However, does this logic stand true? Yes, it probably does but it is never to err on the side of caution. So, if you are taking other prescribed medications then you should consult with your doctor. Ask them if it is okay if you also take a creatine supplement. And, if they give you the all-clear, then there is no reason to believe that it will have any negative effects on your health.