Best Neck Gaiters – 2021 Edition
last updated:
Jan 07, 2021
Snowboarding and skiing are fantastic winter sports that bring a lot of people excitement and fun; however, keeping warm is key to the full enjoyment of them. A practical and simple way to ensure that you feel snug, warm, and ready to hit the slopes is with a neck gaiter.
Some of you may be wondering what a neck gaiter is. Well, it is an article of clothing that is used to cover your neck in cold climates. Even though they are designed to protect your neck, most will have the ability to contour to the rest of your head (nose, ears, etc.) providing even more warmth. As with anything else, though, some neck gaiters are better than others. Whether through design, warmth, fabric, or any other factors, some are superior. Check out our top picks below.
In a Hurry? The test winner after 8.5 hrs of research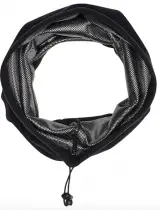 Columbia Trail Shaker
Why is it better?
Trusted brand
Great for cold weather
Easy to adjust
In a
Hurry? Editors choice: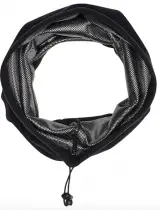 Test Winner: Columbia Trail Shaker

33
Researched Sources
2.2k
Reviews Considered
8.5
Hours Researching
12
Products Evaluated
Materials
Comfort
Style
Fit
By Default
Criteria Used for Evaluation


Comfort
Here, comfort is an absolute no-brainer. On colder days, you are going to be wearing the neck gaiter for the entirety of the time you are outdoors.
It better be comfortable because if it is not, there is no way you will enjoy its luxuries. A lot of the comfort in garments comes from the type of fabric that is utilized (which will be further addressed in the next section). Some may prefer the way polyester feels or even wool. But, without a doubt, the primary function of neck gaiters is their insulation and heating prowess (unless you want to use them to block the sun).
Again, the fabric comes into play but also the knitting system. Are there two layers or only one? This is an important question to have answered as a double-layer will provide double the amount of warmth. Of course, the argument against that is a single-layer is often more breathable and lightweight. No matter because if a neck gaiter does not deliver warmth, it only becomes a remedy to block the sun and not ideal in the winter.


Materials
A lot of what was said in the previous section was alluding to the fabric. The material and fabric that manufacturers use to craft their garments will always play a huge factor, but it seems even bigger for a neck gaiter.
Let's start with the two most common fabrics, at least on this list, that are utilized. Firstly, it is polyester. It is no surprise that great neck gaiters utilize polyester fabric, as it is one of the best materials in the world. Not only is it high in breathability, but it also does a superb job of providing resistance to wind, abrasions, and moisture.
Another popular fabric you see often is merino wool. It is debatable, but merino wool might be the warmest fabric ever put into a neck gaiter. It is a fantastic insulator and is warm to-the-touch. But, it also has a natural ability to wick away moisture and resist odors. However, you may also see fabrics such as cotton (which is also extremely warm and soft), spandex (which delivers a stretchy exterior), and acrylic (which is an overall stellar fabric).


Fit
Every single neck gaiter that secured a spot on this list uses the moniker of one-size-fits-most.
People can often confuse this for one-size-fits-all. The reality of the situation is a manufacturer can't guarantee that their gaiter will fit you. Every single person in the world will have different preferences and neck/face sizes. As such, designers must do their best to make their gaiter fit as many people as physically possible.
This is where spandex can assist because if the gaiter can stretch, it can fit more people. Check out some customer reviews to see what users have stated about the size. As you saw with the gaiters on this list, a lot of the time, specific versions are bigger and wider and some smaller and tighter. If you have any doubts, manufacturers should have size charts that you can look at to ensure that it will fit properly and comfortably around your neck.


Color
Sure, the color of any garment is not going to enhance the performance. However, it is never a bad thing if you prefer one-colored garment over another.
Why on earth should neck gaiters be any different? Sometimes, you want to add a little style and forego the traditional black color that you continuously see with winter gear. Although it is essential to address that the color should not necessarily be the most important factor, instead, you can use it as a determining factor. For example, let's say that you are stuck between two choices, and they both have fantastic design features. If one has a color option that you prefer over the other, this could be the tiebreaker that you have been so desperately searching for. Do not be foolish if this matters to you!
Expert Interviews & Opinions
Most Important Criteria
(According to our experts opinion)
Experts Opinion
Editors Opinion
Users Opinion
By Default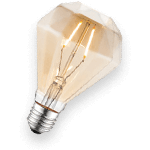 Weather Resistance
The weather resistance of your neck gaiter is also something you should consider. If you will be using the gaiter in a wet, humid, snowy, or muddy environment, this is an important factor to consider. Additionally, a weather-resistant item typically dries quickly, as well, making it easier to wash when you are on the go.
Gaiter vs Scarf
They both have the same goal in mind - to keep your neck warm and protected. However, a gaiter can be used year-round, even when it isn't cold out. It's a great small piece of fabric that can protect you from the wind and sun as well. A scarf, while it may be more stylish, is not as versatile and tends to take up a lot more room when packing.
Other Factors to Consider


Versatility
It is a little ironic that this is a vitally important criterion because the true definition of a neck gaiter is a material that provides warmth to your neck. So, why would your face come into play when their primary design function is to deliver insulation below your face.
Well, it just so happens that many designers create their neck gaiters to be more versatile and allow you to cover your mouth and ears in frigid conditions. If you intend to be outdoors in freezing weather, having a neck gaiter that can easily slide up to protect your mouth, nose, and ears can be a lifesaver.
If they are not the correct length, when you pull them up to protect your face your neck will be exposed to the chilly weather. On the contrary, sometimes it will cover all portions of your neck and face (even being stretchy enough to wrap around your head) and still be flawed because it will not stay up when you begin to run.


Breathability
First and foremost, you want a neck gaiter that stays place on your face, so that you don't have to keep adjusting it and pulling at it. Secondly, it is essential to have a neck gaiter that is breathable and sweat-wicking. This means that your sweat will go out and that airflow can come in to keep you feeling comfortable.
Lastly, it may be nice to have a gaiter that includes some form of adjustment, like a string that can be tightened to keep it in place. However, some gaiters offer various lengths in which the gaiter can be worn so that it can be manually adjusted to fit your needs. This last point is a matter of personal preference.
Frequently Asked Questions
q:

Will your glasses fog up if you wear the gaiter under your nose?

a:

This is not a question that would be the first one asked in a classroom, but it may be the most unique. The reality is glasses owners know how annoying it can be to wear glasses in the winter.

When you enter a building, the heat causes your glasses to fog up ridding your sight completely. Guess what, the same issue arises when you wear garments that cover your nose as when you breathe, it goes out of the opening that is right beneath your glasses. If interested in ski goggles, check our selected list.

Yes, neck gaiters will do this, but you can position the gaiter in a way that prevents this. It is a little tricky, but mess around with it as you can achieve a warm nose and non-fogged-up glasses (you may not be able to cover your entire nose).
q:

Are neck gaiters adjustable?

a:

Most, if not all, neck gaiters are designed to be one-size-fits-most. But, are they adjustable? This answer is both a yes or a no, depending on how you interpret the word "adjustable." In the sense of being able to adjust it to cover your mouth, ears, nose, and neck simultaneously, you can adjust the gaiter (depending on the designer). However, can you change the size and width of the gaiter?

Unless it comes with an elastic band, then you are probably not going to have the luxuries. Sometimes, this is where sizing becomes an issue if you can't adjust the width and overall size.
q:

How do you wash your merino wool gaiter?

a:

Alright, so you now have a strong understanding of how often you should wash merino wool. However, how exactly do you wash a merino wall neck gaiter? Before what you may believe, due to its size, you are safe to machine wash the gaiter.

Unless, of course, the care instructions on the label recommend you avoid a machine wash. In this case, resort to good old hand-washing. But, if you are in the all-clear, the first thing you want to do is turn the gaiter inside out as wool can pill. For your soap, be sure to either use a mild or neutral detergent to wash it.

As you do not want to compromise the integrity of the merino wool, wash it with either warm or cool water (never hot which can shrink the wool) on a gentle cycle. Once it is done, to air on the side of caution, allow the gaiter to air-dry.
q:

How often should you wash your merino wool gaiter?

a:

Special attention is going to be given to merino wool because it is a unique material. Fabrics such as cotton, spandex, and polyester are ones that you are probably used to when it comes to maintaining them. But, you may be a little uncertain when it comes to merino wool.

One big question is how often you should wash a neck gaiter that is crafted from this fabric. Thankfully, as a whole, merino wool is extremely easy to maintain, and because it is naturally resistant to both stains and odors, you do not have to wash it as much as you might think.

Honestly, you can wash it as much as you want, but a good recommendation is to do so after extensive wear (say several times in a year). If it begins to load up with sweat, it is time to wash it. However, merino wool is like a cat compared to a dog; in the sense that it will care for itself and you do not have to care for it always.
q:

What is moisture wicking, and how is it helpful with a neck gaiter?

a:

A few times during this guide, you have been exposed to the term moisture wicking. Even though the term does speak for itself, it is not uncommon to be confused about what exactly this means and why it is essential. No matter the weather outside, even if it is bitterly cold, your body is going to sweat when your body begins to overheat. Ironically, you will start sweating faster with a neck gaiter on as your body is already exposed to enhanced heat. If sweat builds up and the material of your neck gaiter cannot "wick" it away, you will get soaked in sweat.

So, the materials will move away from the moisture created from the sweat away from your skin to prevent excessive moisture build-up. Thus, creating a more comfortable experience.
q:

How do I measure my neck for a gaiter?

a:

The good news here is that most designs are one size fits all. They are composed of stretchy materials that are a perfect fit for a wide variety of necks. If you really want to make sure that your design fits you perfectly, we suggest selecting a design that has a drawstring closure at the top. This feature allows you to adjust your design to fit just the way you want it.
q:

How tight should gaiters be?

a:

This boils down to a matter of personal preference. Some users like it to fit super tight that blocks 100 percent of wind and cold so that it feels like they aren't wearing anything at all. Others prefer a looser fit than hangs down over their nose. We feel that the perfect fit for most outdoor activities is tight enough so that it doesn't slip down over your hose as you move, but not so tight that it smooshes your nose against your face.
q:

What style do I need for skiing, snowboarding, or running?

a:

If you are simply sitting on a bench or a patio chair, thick and bulky designs are perfect for keeping your warm and comfortable. For activities that require a lot of movement, there are a few key things to keep in mind. The Columbia Trail Shaker, for instance, is a great option for a few reasons.

The Trail Shaker boasts a drawstring closure at the top of the neck, which helps to create a more snug fit, and prevents it from slipping down as you move. Designs that are made from lightweight materials are also great for movement because they feel like you aren't wearing anything at all.

Designs such as what we saw from Nike are also great for movement because they are composed of thinner materials to provide a full range of motion while keeping you warm at the same time.
Subscribe to our Newsletter