Best Running Hats for 2021
In a
Hurry? Editors choice: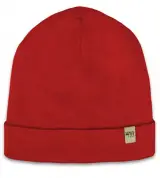 Test Winner: Minus33

When running, you must wear the correct gear to keep yourself warm and dry. Over the winter months, you can easily get cold and lose a lot of heat via your head, so you should wear a good quality hat that will keep your head warm but allow it to breathe. When the weather gets warmer, it is also important that you wear a hat as it protects your head from the sunlight and keeps it well ventilated.
Whether you like wearing a cap, hat, or
winter beanie
, we have selected some of the best running hats on the market. Warmth, breathability, and style, we have chosen something for everyone. Enjoy shopping!
Standout Picks
Criteria Used for Evaluation
Insulation
Since one of the primary reasons you'll want to wear a hat when you run is to stay warm, you'll want to make sure you pick a cap that provides you with enough temperature regulation to keep yourself comfortable. Having a hat that is not warm enough or too warm can make you feel uncomfortable when you're dealing with cold winter temperatures.
Your hat should have enough insulation or thermal capabilities to keep your head warm when you are on the trail during the cold winter days.
Thin hats often have some insulation or thermal regulation properties, and help keep you from losing heat in the cold weather. Determining how warm you want to feel, how much insulation you need, and how much ventilation will feel comfortable to you is a matter of personal preference.
So, you need to know what you will feel comfortable with before deciding on what type of hat you want to purchase.
Comfort
Determining how comfortable your hat feels when you wear it will be dictated by the hat's materials as well as the hat's overall fit. You don't want to purchase a cap that doesn't feel comfortable against your skin or rubs because it will make your run miserable and most likely you'll stop wearing your hat and thus waste your money.
What materials feel comfortable is sometimes a matter of personal opinion, but you can check how you feel about a hat's materials by trying it on. Also, if you can hold the hat, you should touch around the internal area of the hat to see if the material feels soft to the touch. Many manufacturers nowadays design the interior spaces of their hats to feel soft and comfortable against the skin, and by merely touching the interior of the hat, you can test what you think in one smooth move.
How the seams are designed into a hat can also determine a lot about how comfortable the hat will feel as you run. If the seams on the hat stick out, especially on the interior area of the hat, this can rub against your head and create a lot of discomforts. Many manufacturers make their hats nowadays with flat seams, so that the seams lay flat against your head, don't rub, and don't even feel like they are there.
Comfort is essential to your hat's functionality, and will also determine whether or not you even decide to wear your hat. So, checking the comfort is essential, because you want something you know you'll feel good in and want to wear on your runs.
Durability
Much about the durability of your hat will depend on the seams and the material used in the hat. Some hat manufacturers make hats that include reinforced seams and double stitching. While all of that is an excellent sign of durability, if you purchase a hat with reinforced seams, make sure you check the seams on the interior of the hat. If the hat doesn't have flat seams, and the seams are thick, this could create problems with the seams rubbing up against your head as you run.
So, reinforced seams are always an excellent sign of durability, but also make sure you check the seams on the interior of the hat to make sure they won't chafe your skin. Hats made for running come in a wide variety of materials nowadays. We'll discuss some of the commonly used materials for these types of hats, and what the materials mean for the hat.
Cotton
Cotton is one of the most common fabrics you'll find in hats and clothes, but it's not an extremely popular material. Cotton doesn't typically ventilate well and can create a lot of sweat build-up on the interior area of the hat. Also, cotton isn't quite as durable as some other materials.
Wool
Some of the hats on our list are made of wool or a combination of materials that includes wool. Wool is a very soft material that feels great against the skin, and it also offers a lot of flexibility. Plus, wool has a lot of natural insulation that makes it a good choice for running hats. Wool is also fire-resistant and durable as a material.
Polyester
Polyester is widely used and is a breathable material that helps add extra ventilation to the hat. Polyester is also comfortable to wear, and very durable and long-lasting.
Acrylic
Some hat manufacturers use acrylics to make their hats, and acrylic hats give you some level of sun protection. Acrylic is not as durable as polyester, but more durable than cotton, and also provides you with a bit of extra sunscreen.
Nylon
Nylon is used often on hats for mesh panels and extra ventilation. Most hats aren't made totally of nylon, but you'll often find nylon in hats combined with other materials.
The most durable hats come in either polyester or wool and might be combined with other materials to add more flexibility and ventilation to the hat's features. While durability is an important factor to consider, you do want to make sure you select a hat that has the type of material that feels comfortable to you. If that material is less durable than a different material, it's almost always better to go for comfort.
Value
If you are shopping on a budget for your hat, you will want to factor in how much value you'll get with your hat purchase. Value can be significant, as some high-quality hats are still very affordable, and the price doesn't always dictate precisely what type of performance you'll get from your hat. With hats, some brand names cost more and might not even make hats that are as functional as their cheaper counterparts. Remember, if you are shopping on a budget, you can purchase a good hat and save a bit of money.
Subscribe to our Newsletter