Best Waist Packs Reviewed and Compared
In a Hurry? Editors choice: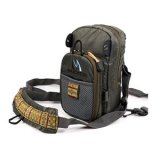 Test Winner: Maxcatch Fly Fishing

When you are out on your
fishing
boat, whether you are with some
friends
or by yourself, you know there will be times when you
run
into a situation where you need to access small tools quickly. Whether it's needing to cut a line in a hurry because it gets caught in something, or resetting the line quickly and efficiently. These kinds of scenarios you can face while out on the
waters
require the ability to carry your essentials in an organized, accessible and convenient space. This used to be mostly achieved with fishing vests, but with the advent of the waist pack, there is now an even better way for you to have everything you need at your fingertips. Check out our top picks below.
Standout Picks
Criteria Used for Evaluation
Materials
An advantage of the waist pack is that most of them are made from a lightweight material, which will mean that at times you might not even remember you are wearing a waist pack because of how light it is. Most of these waist packs are manufactured out of PVC, nylon, or neoprene. The reason that these materials are chosen for waist packs is that they tend to hold up to the elements better than other materials. The reason you want you waist pack to hold up to the elements is most of the time people that are using waist packs are adventuring around the world in different climates and terrain, so you want something reliable and will hold up through anything.
Size
Most of these waist packs are adjustable, which makes it very easy to find one that will fit you, no matter how small or wide of a waist you have. With a Waist Pack, it is very easy to transfer the pack from one person to another since they are adjustable, and having this versatility means this pack can be carried by numerous people throughout the course of the day, allowing you to each be responsible for all of the contents inside. These packs are great because they allow anyone anywhere to wear there waist pack in any condition.
Within each waist pack, you will often times have multiple pockets and areas, which they themselves could be fully adjustable. Some packs will come with pockets that can close with Velcro, whereas others will use buttons or zippers. This is a personal preference concerning which type of closing fixture you want with the pockets, and which is easier for you to wrap your fingers around. Some of the zippers could be smaller, which means if you have larger fingers it could be tough to zip and unzip.
Capacity
There are a couple of minor drawbacks with waist packs, which you should be aware of before you purchase so there are no surprises. One is that you can only normally pack one day's worth of stuff within a waist pack, but this makes them ideal for festivals or concerts. This means if you are taking a trip which will be more than one day, that you will need to bring a couple of different bags; one which will have all the items, and then your waist pack which will only have the items you need for that day.
Additionally, if you have any items which might be heavier, they may not fit so well within a waist pack. The heavier the waist pack, the more burden it will cause you over the course of the day. A waist pack is intended to carry a lot of items, but those items should be smaller and lighter in size. If you even have one item which is heavier, it can throw the balance of the waist pack off. You need to make sure you know what the most weight is that you feel comfortable in carrying within each waist pack and then find all the items that will fit within that weight limit.
Durability
When looking for a waist pack one of the main things you want to consider is how durable the waist pack will be as you will be relying on it on keeping a lot of your smaller valuables safe and protected while on your daily adventure. The best way to ensure that this waist pack is durable and will hold up for years to come is to check the reviews if you are buying your waist pack online. This way you can see if the waist pack has worked well and held up for other consumers. After checking the reviews you will have a better idea if this waist pack is for you or if you should move on to the next waist pack.
Top 10 Picks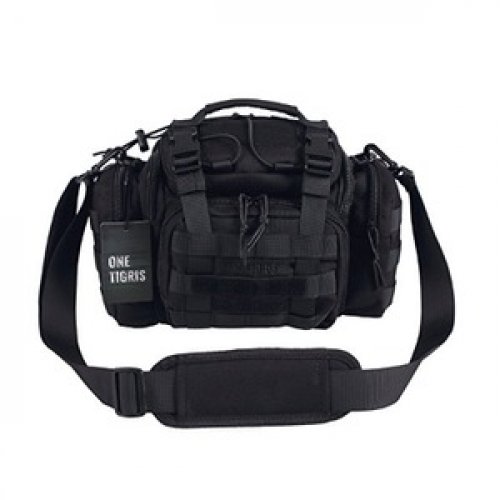 Number 1 on our best waist packs list, this waist pack comes with a shoulder strap, so you can either carry it over your shoulder or around your body as needed.
Read more
The pack is made out of nylon material which is high-density, so you know it will be durable during any fishing trip you take. The main part of this waist pack can be opened or closed using the big zipper along the bag. There are also two different pouches which are also zippered. In addition to these compartments, the nylon material allows you to easily hook other items to this bag, so you are not limited to just the inside area of this waist pack.

2

. Piscifun Multiple Pocket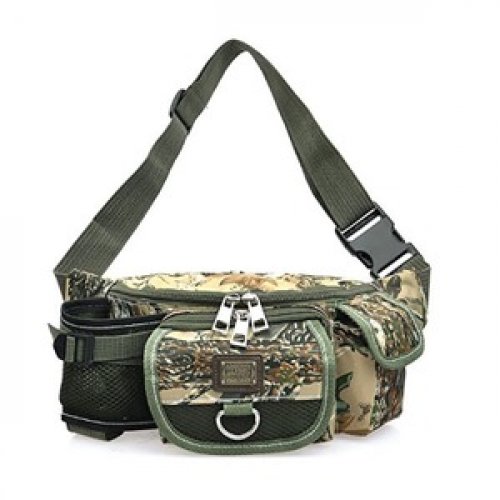 This waist pack from Piscifun is fully adjustable, and can stretch out to 45" in width. The biggest pocket with this waist pack is double zippered, which means you can easily set the zippers to where you can quickly unzip the side of the bag you need.
Read more
There are 3 different pouches along the front of the pack as well, all with a different closing system. This gives you the flexibility needed to carry a variety of different materials in a manner which will allow you to easily access them as needed. There is also a small pocket along the back of the waist pack, which is in touch with your body, where you can easily store something the size of your cell phone.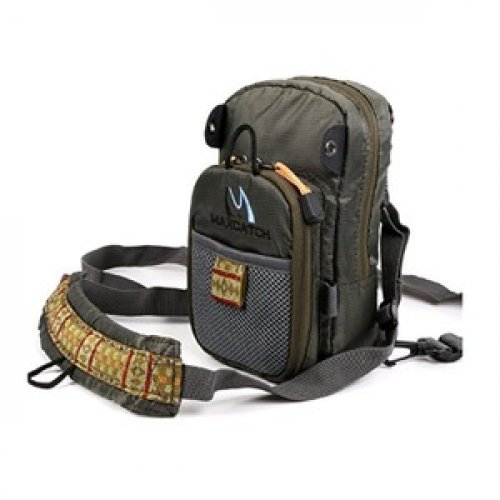 For those who need a little bit more storage than what a waist pack can provide, this chest bag will give you a lot of extra storage.
Read more
The main area of this pack is zippered up, which means that it will protect your gear from the outside weather elements. There are plenty of tabs and loops along this chest pack, which will allow you to carry some high volume items in a very easy and convenient way. The straps for this chest bag are all fully adjustable, so you can ensure you can wear it at the optimum level.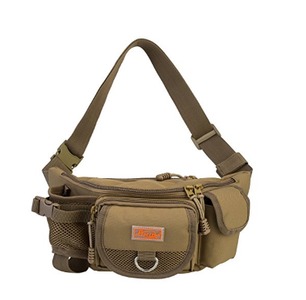 This waist pack from Piscifin comes in six different colors, so you are sure to find one which matches your personality.
Read more
The strap from the waist comes with a quick release function, so you can easily snap it into place or take it off as needed. The belt can be adjusted to be 56" in length, which means it should be able to fit around your waist with ease. This waist pack is very light, only weighing 10.5 ounces. This waist pack comes with two main pockets, along with five other pockets.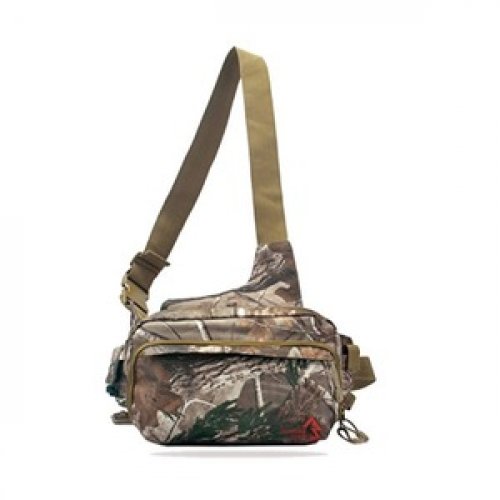 There are two main pockets along this fishing waist bag, both of which are fully secured with a zipper enclosure.
Read more
This bag comes with the capability of being worn around your waist, as well as over your shoulder, so you can find the right solution to carry the bag as needed. This waist bag is made out of a cloth material, and has a camouflage design. The waist pack is 12" x 6", allowing you to store a variety of different items within the waist pack.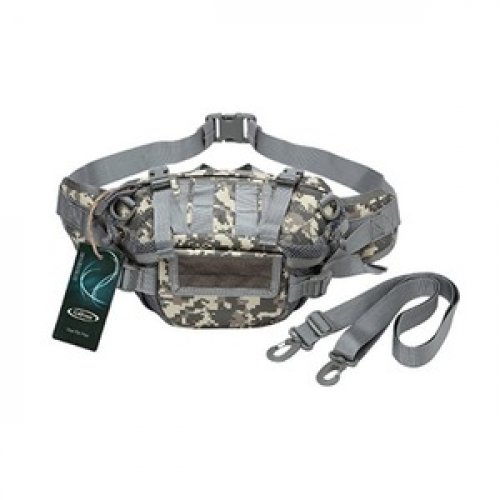 This waist pack from G4Free is made out of a heavy duty nylon material, meaning it will be durable and long-lasting. This pack is just over a foot long, along with being close to 6" deep.
Read more
The waist pack comes with an adjustable waist band, which also has a quick release buckle, so you are certain to be able to adjust the strap to the right width to fit your body. The main compartment of the pack has a zipper enclosure, so all of your items will be safe thru any kind of inclement weather. There is also a secondary pouch for you to keep smaller items like your credit cards or ID card.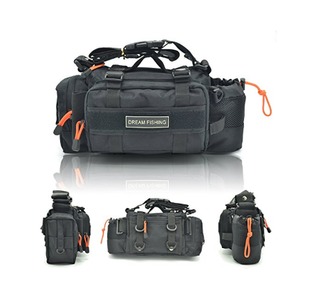 This waist pack option from Blisswill is made out of a 2000D Nylon fabric, meaning it is very strong and durable.
Read more
Not only this, but because of how dense the material is, it will protect your belongings from any inclement weather. The strap of this waist pack is detachable, which will allow you to carry this using your waist, your shoulders or to carry it with your hands. This pack comes with four different pockets, along with a mesh outside area so you can clip on even more items.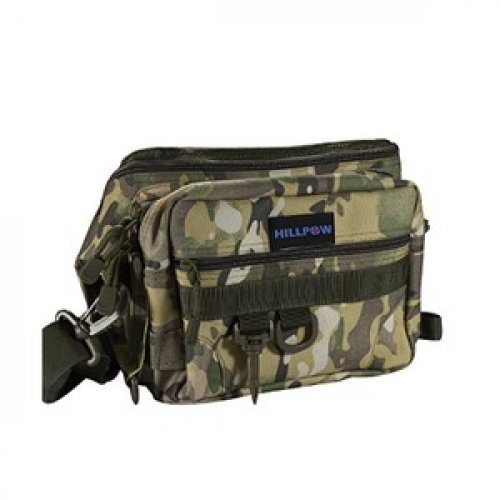 HILLPOW has this waist pack in the marketplace, which is made from a long-lasting environmentally friendly material, which is a high strength ABS.
Read more
The main compartment has a zipper enclosure, and the size of the compartment is 11" x 8" x 4". There is also one other pocket on this waist pack, and this comes with a vest for your fishing pole, which is made out of the same design. The strap is adjustable, ensuring you can fit it around any waist.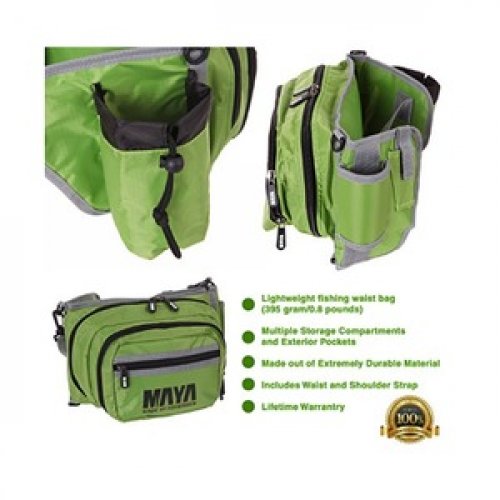 With an empty weight of less than one pound, this very lightweight waist pack from Maya will ensure it does not put a strain on your body.
Read more
There are four pocketed areas within this pack, all of which have a zipper enclosure to ensure a tight storage area. You can wear this pack along your waist or over your shoulder, depending upon your needs. There is also a side storage spot for you to carry a bottle of your favorite drink.

10

. SeaKnight SK001 Multipurpose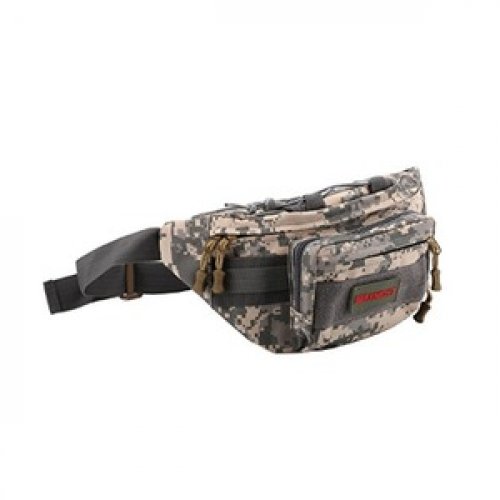 This multipurpose waist pack from SeaKnight has four different layers to it, meaning you can find the right storage solution for any of your fishing needs.
Read more
Each layer has a zipper enclosure, so you can be confident that your materials will stay nice and dry during inclement weather. The bag itself is very lightweight, as it weighs less than .75 lbs. empty. The belt for this waist pack is adjustable, and comes with a quick release buckle. There is also a pocket along the back end of the top, which is great for those items you need to reach quickly.

Subscribe to our Newsletter