Penn Spinfisher V Spinning Reel Review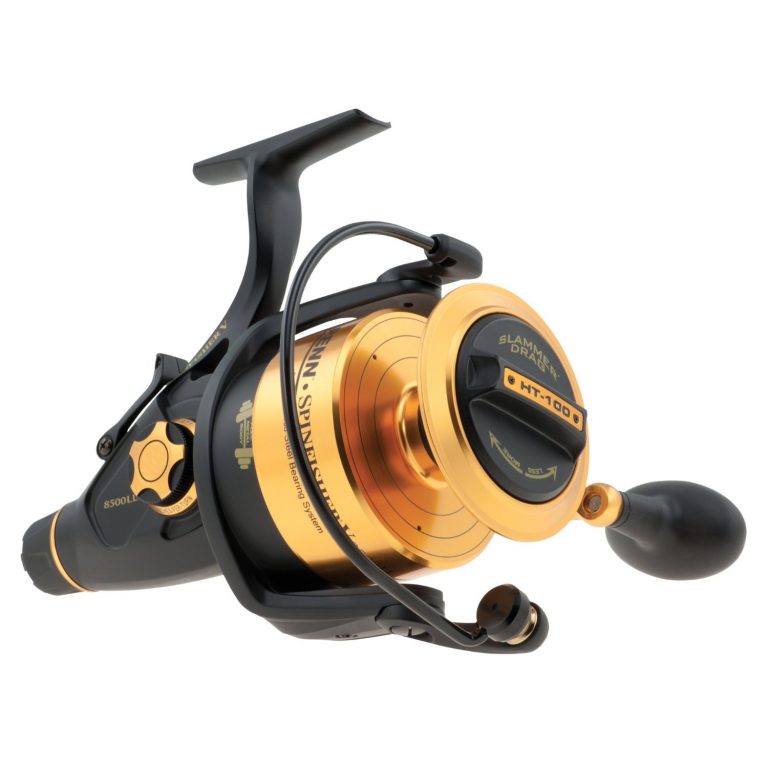 When I first started fishing out of my kayak, I would buy cheap rod and reel set-ups. I didn't want to spend a lot on a reel that would likely get ruined if it went over the side of the kayak. Then Penn came out with the Spinfisher V Spinning Reel that boasted being water tight.
I was sold. I could have an excellent Penn reel that fit into my budget and not worries about it getting dunked.
Even if you don't fish out of a kayak, there is a high probability that a reel will get corroded by being exposed to sea spray. Many will not last long in the rigors of saltwater fishing.  
Penn realized that they could make an economical, watertight sealed reel that would be accessible to a wide number of people. Having to pay a steep price for a watertight reel was not an option for most hobby fisherman.
It isn't just the fact that the reel is watertight that makes it a great purchase. There are a lot of upgrades that make this an incredible reel for the price.
Our Review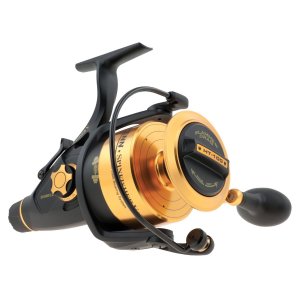 While I wouldn't recommend using the reel under water as Penn has said is possible, it will at least stay dry internally after being dunked, or being exposed to spray for long periods.
That's an incredible feature to have at a price.
A lot of small details have been well-thought out. A rubber gasket is a great feature to keep braided line from slipping. No more splicing the braid with mono! You can fully spool the reel with braid without any worries. Even if you decide to use mono, there is no need for any backing.
The handy etched rings around the spool indicate how much line is left. When battling a fish, you want to look at your reel and instantly see if you have enough line left for the job. A seemingly small detail that helps in a big way.
The drag system in the Penn Spinfisher V is simply outstanding. The washers above and below the spool allow for an extremely smooth and steady output. Even with bigger fish, it doesn't jerk or build up any heat. That heat caused by many drag systems can wear out the reel washers over time.
Five stainless steel ball bearings keep the reel working smoothly. They are shielded for added protection and longevity.
Thanks to the ball bearings, casting is as smooth as it gets. If you love using braided line but don't love the bird's nests created by many reels, then you need the Penn Spinfisher V. Instant anti-reverse makes kick back a thing of the past.
Getting the bait out past the breakers is also no problem. Long casts are almost effortless.
The full metal body and side plate keep the gears aligned even under heavy strain from battling a monster fish.
The Penn Spinfisher V Spinning Reel is built to last a lifetime.  There are different versions from the 3500 for targeting smaller fish and shallower waters to the 10500 for going after big game in deep waters.  Using the right version for the right job will ensure that you will have many years or even decades with this incredible reel.
You don't want to be out targeting bluefin tuna with a 3500 and expect it to hold up.  As sturdy as this reel is, it will easily be stripped of its gears with too high a load.
There are two downsides to this reel. One is that Penn is now manufactured in China. Some of the internal parts than might be defective. In the very rare case that you get a defective unit and experience a failure while fishing, Penn will replace the reel with their warranty. The warranty starts the day it's purchased, however, so keep that in mind.
The other is that the reel is on the heavy side. That is the price to pay for an all metal reel that is also sealed and watertight. Yes, it does mean that fatigue could be an issue when fishing with it all day. And lightening your load on a kayak is a little more difficult with the added weight. But, it is worth it when you consider what you get in return.
There are also the live liner optional upgrade. Usually, you need to have a conventional or bait-runner type of reel for this feature.  Spinning outfit aficionados often feel left out when they want to live line some bait. I, for one, never wanted to learn how to use a conventional reel to be able to live line and using a spinning reel to do it was often frustrating. Thanks to the Penn Spinfisher V you no longer have to switch reels for live lining.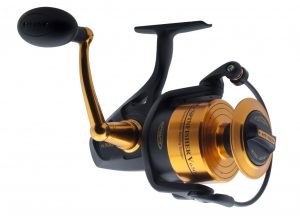 Decision Time
Some of the features of this reel were only to be found on much more expensive reels. The kayak fisherman, the wetsuit surf fisherman, and the offshore fisherman often had to get into big bucks to have their needs met. Luckily, Penn made it affordable to get high-end performance on a budget without compromising quality.
So, should you get the Penn Spinfisher V Spinning Reel?
Do you want a workhorse of a reel that lasts for years? Do you want a reel that can handle getting sprayed by seawater all day, get dunked if it falls overboard and still performs? Are you on a budget but still want high performance and reliability?
If you answered yes to any of these questions, then the Penn Spinfisher V is a no brainer.