Platypus Sprinter XT 25L Backpack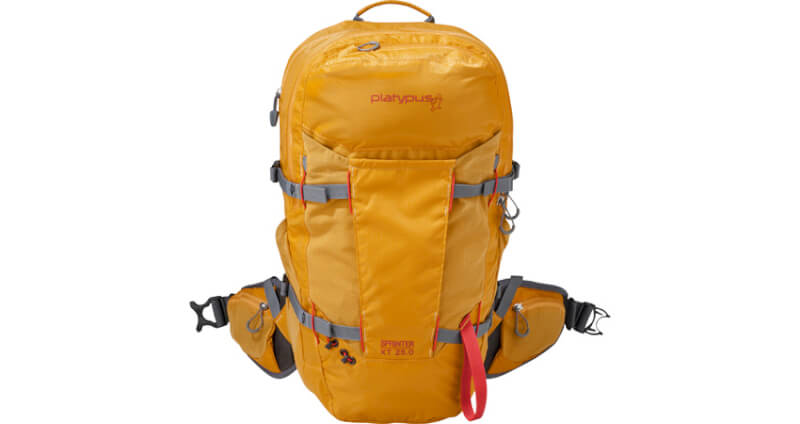 Now, I do like a rucksack. In fact I have quite a few, so when I brought home the Platypus Sprinter XT 25.0 for reviewing my other half rolled his eyes and asked if I really needed yet another one.
But I find each of my bags have a specific role in my life, and the Sprinter XT, marketed as 'the one pack for a full day of just about anything' has endless potential.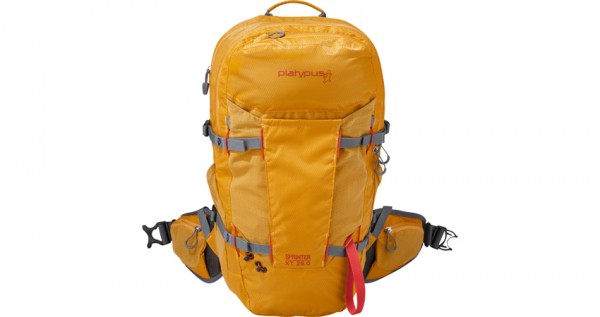 My initial impression on picking up the bag - after clocking the gorgeous mustard yellow (golden yellow) it came in - was that it feels quite big which could easily lead me to over pack it, and the shoulder straps don't feel overly padded. But on loading the Sprinter XT up for my regular cycle to work I found it was actually quite comfortable, and was spacious enough for all of my kit.
Being 5'9" the 20" M/L backpack was a perfect fit, resting snuggly on my hips, and the combination of back padding and internal frame was enough to cushion the pack against my back without over insulating it. The Sprinter is available in two torso lengths so can be fitted to a variety of body shapes - and whilst it's not a specific women's pack I had no trouble with its fit.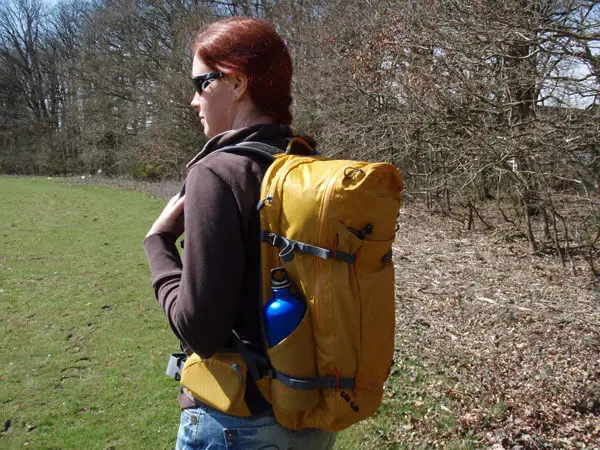 I'm a big fan of waist belt pockets, of which this has two, perfectly sized for all those little bits you need to hand, and they're cleverly designed so the excess waist belt strap tucks in behind them out of the way. The two additional side pockets – which I always view as drinks holders - as well as the bladder could be seen as an overkill but it worked perfectly for my needs on a day out with the bladder allowing instant access to fluids whilst on the move and the pockets providing space for additional top ups, and tea!
The large front mesh pocket, although not waterproof, is great for quickly stashing bits out of the way, and the pockets all 'make sense'. They are where you want them to be.
The only minor downside is that the bladder pocket, although slightly hidden, is the 1st pocket I seem to be drawn to when trying to get in, which can get frustrating. It seems to be the most obvious zipper when you look down on the pack.
With all its little accessory straps, pole holding devices and well placed pockets this pack is multifunctional, could quite easily replace two if not three of my current single use packs. And the weatherproof construction protects your stuff if you get caught out in a shower.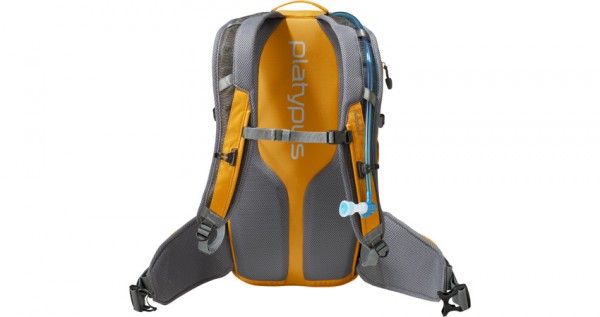 Summary: The Platypus Sprinter XT 25 is a well-designed pack for those who like to turn their hand to a selection of different activities but don't want a cupboard full of different bags. The key thing with this backpack is the attention to detail, everything is tidy, everything has its place.

Review by Becky - Navigation instructor and Search & Rescue Team Leader
[easyazon_link identifier="B00AZVNJJI" locale="CA" tag="gearweareca-20" local-identifier-UK="B00HV8L66G" local-tag-UK="gearweare-21" ]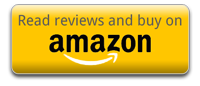 [/easyazon_link]
Subscribe to our Newsletter