La Sportiva Bushido II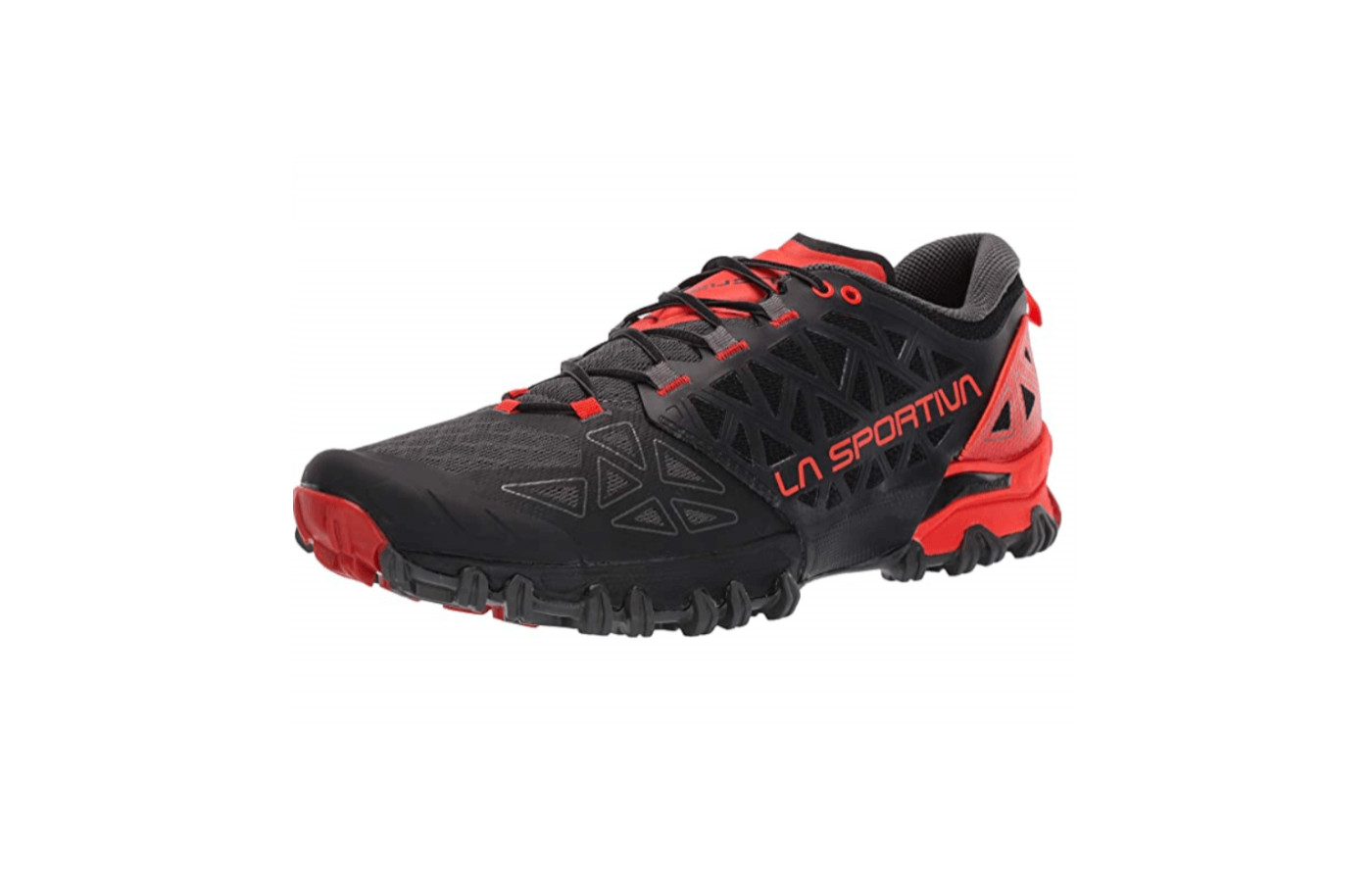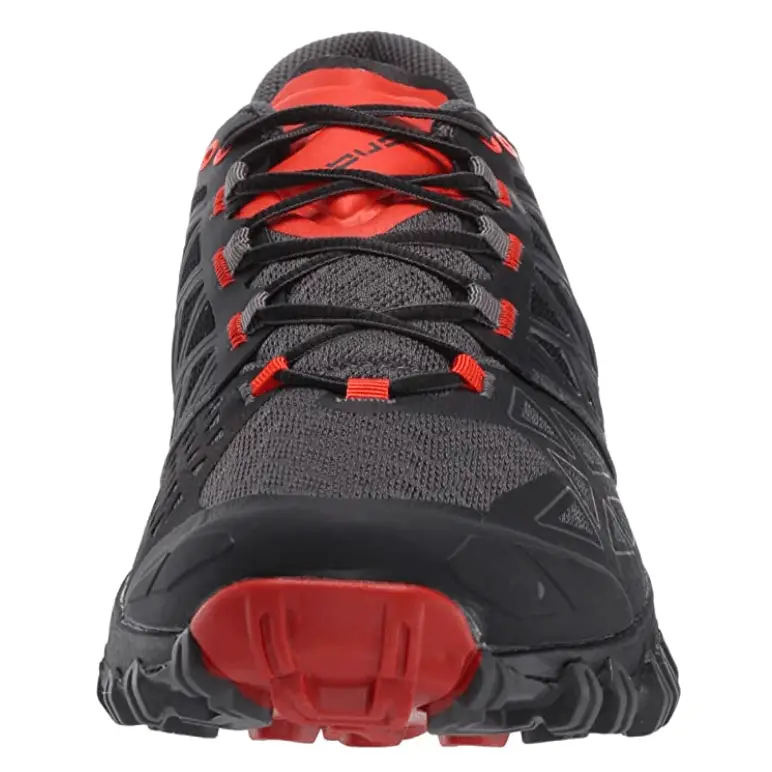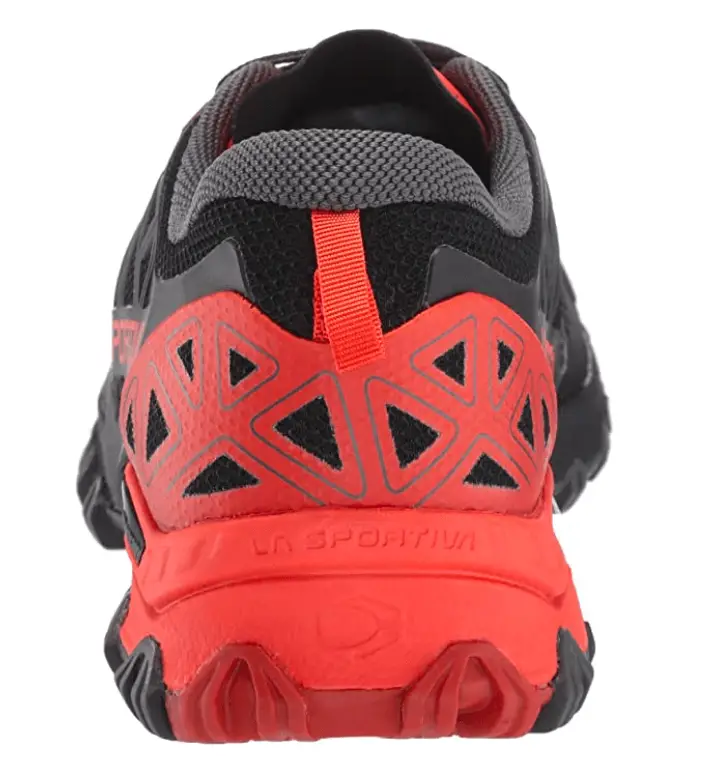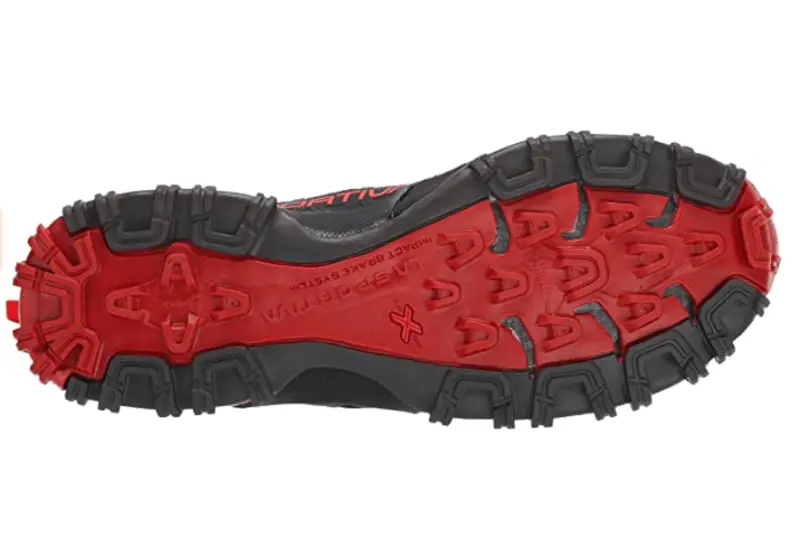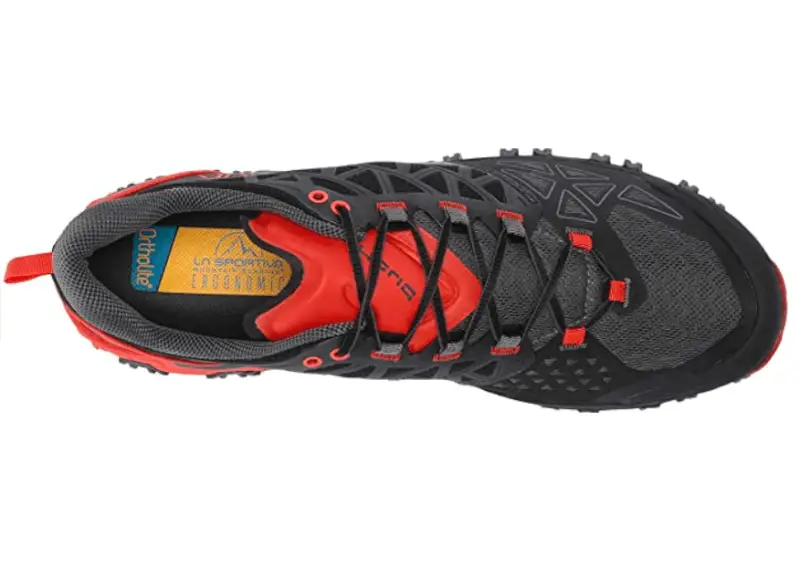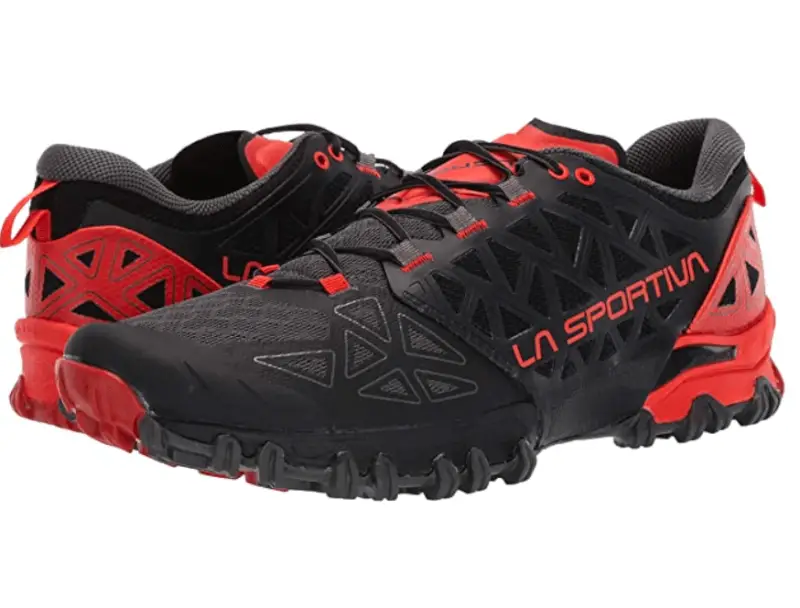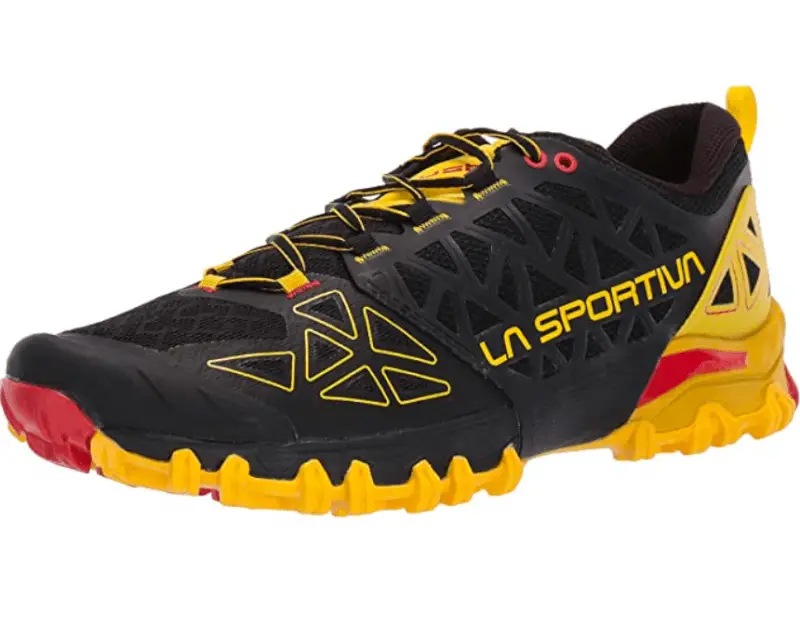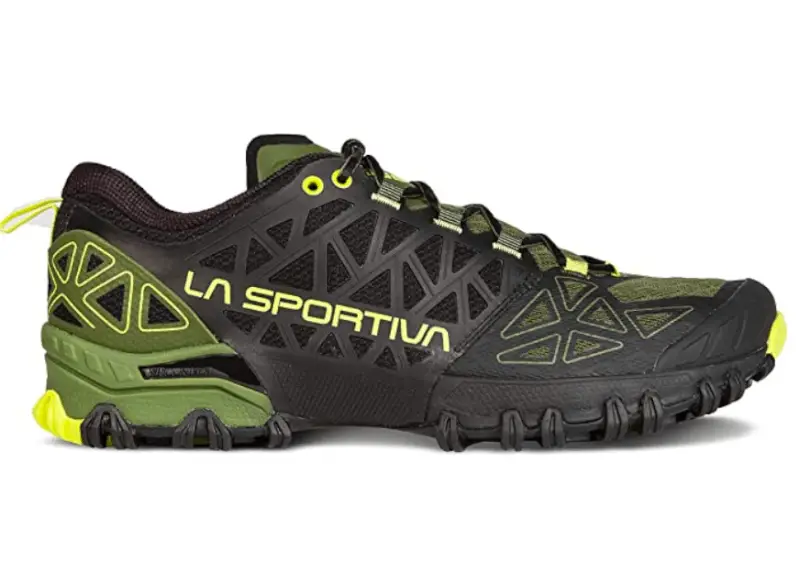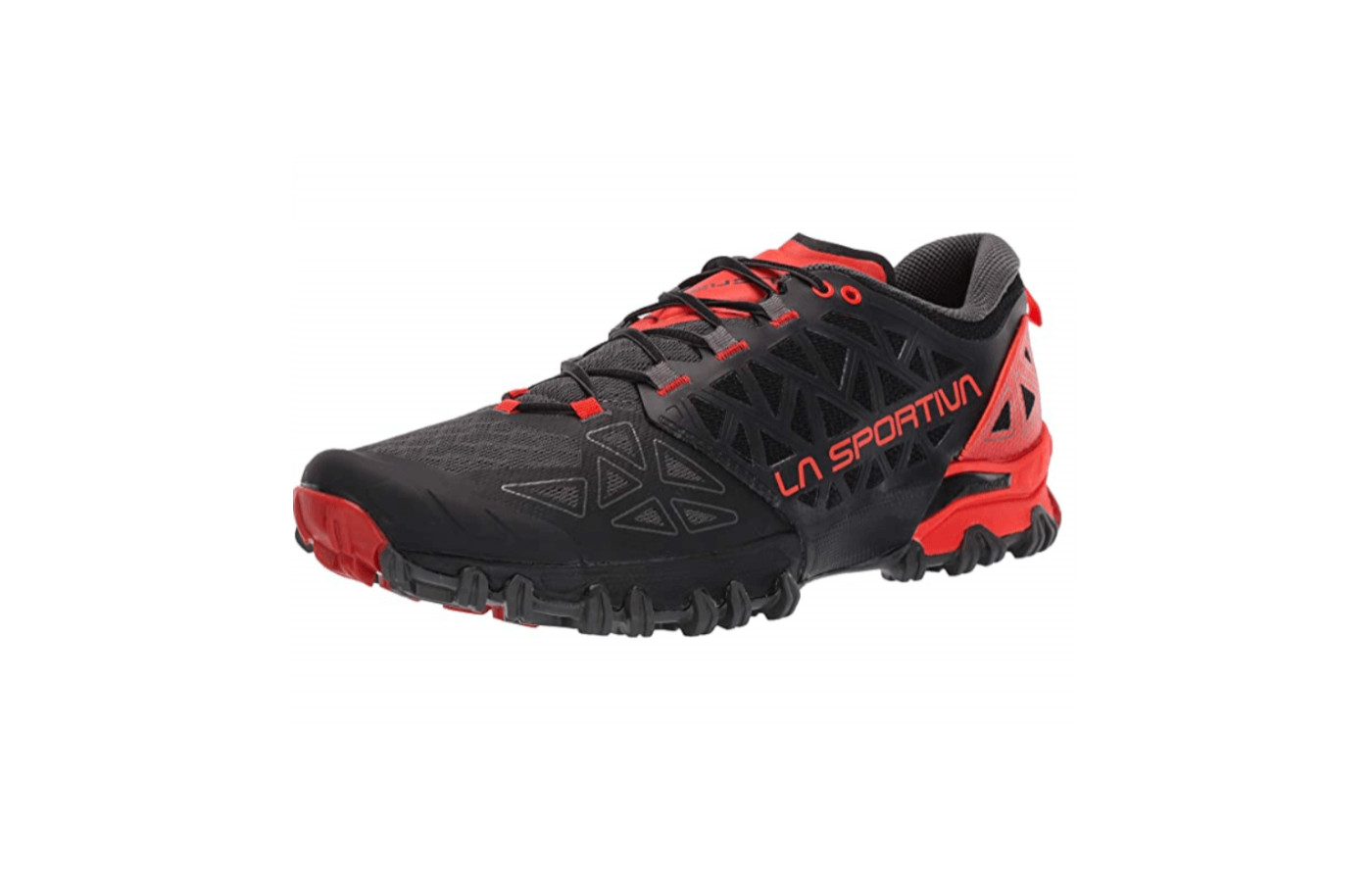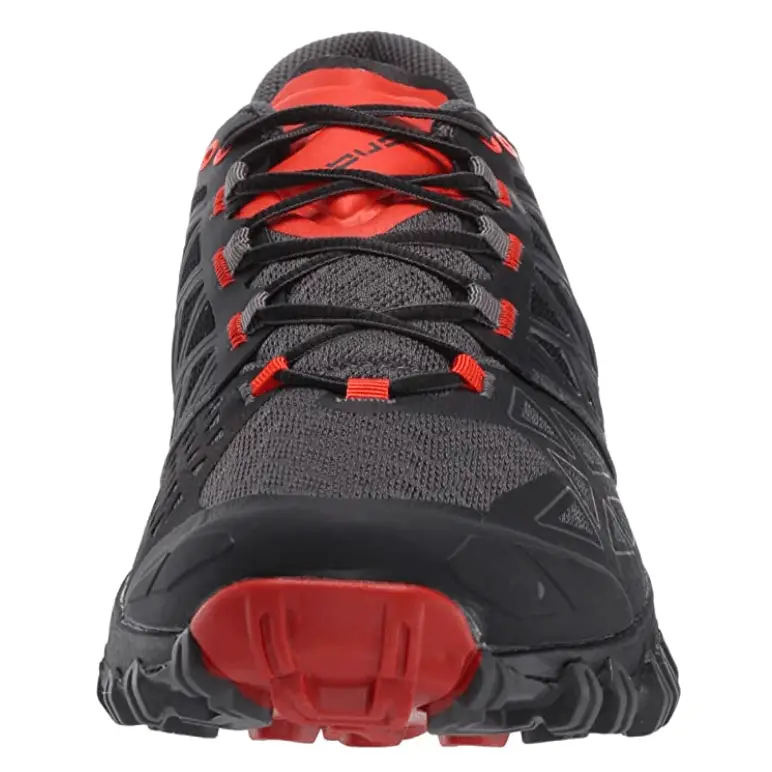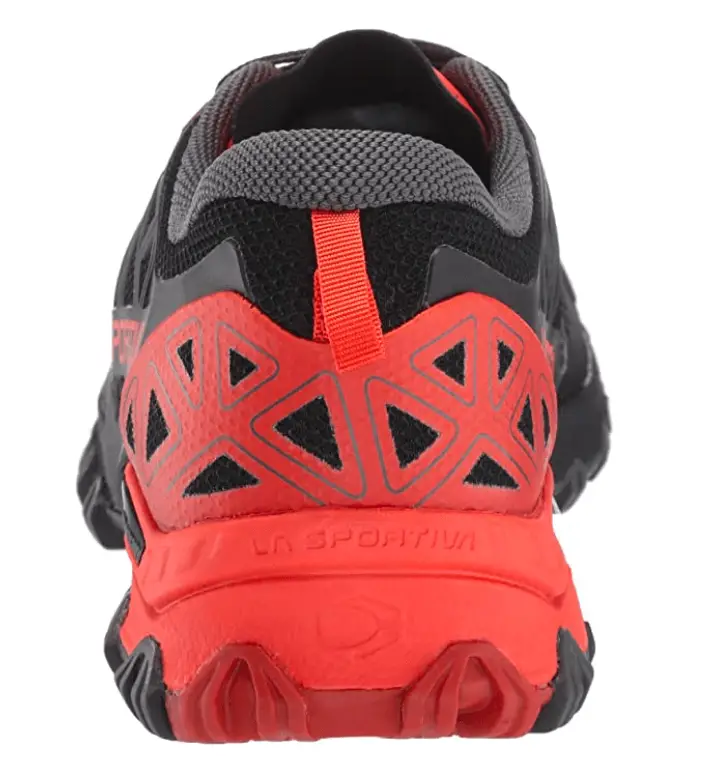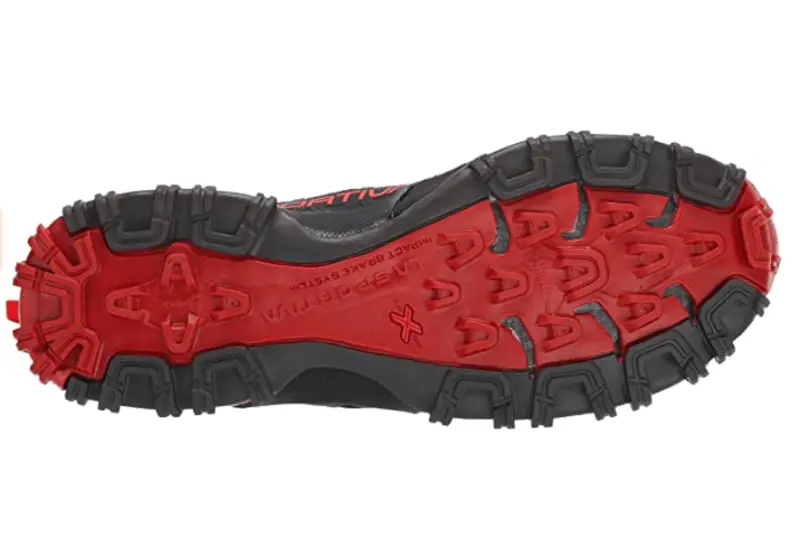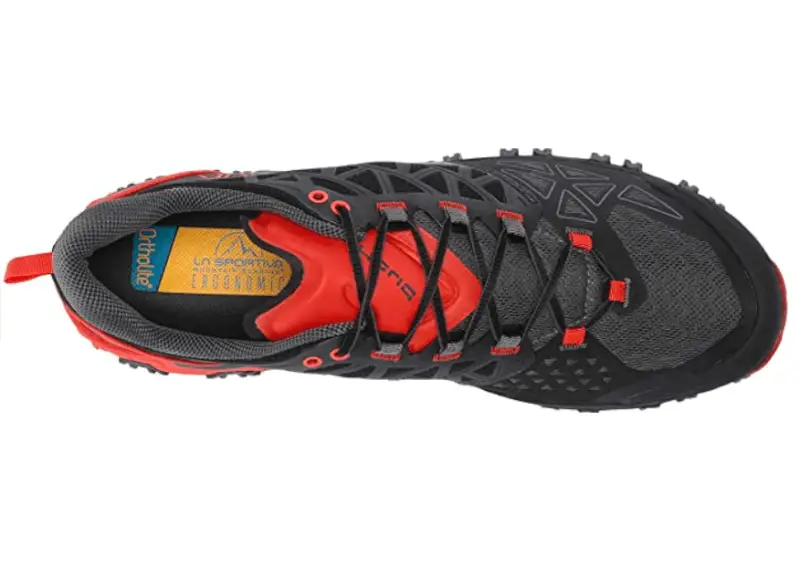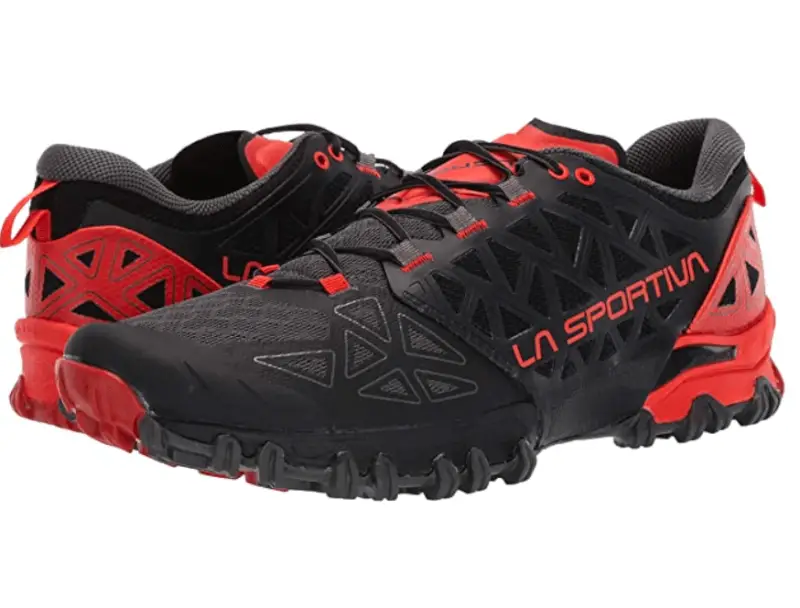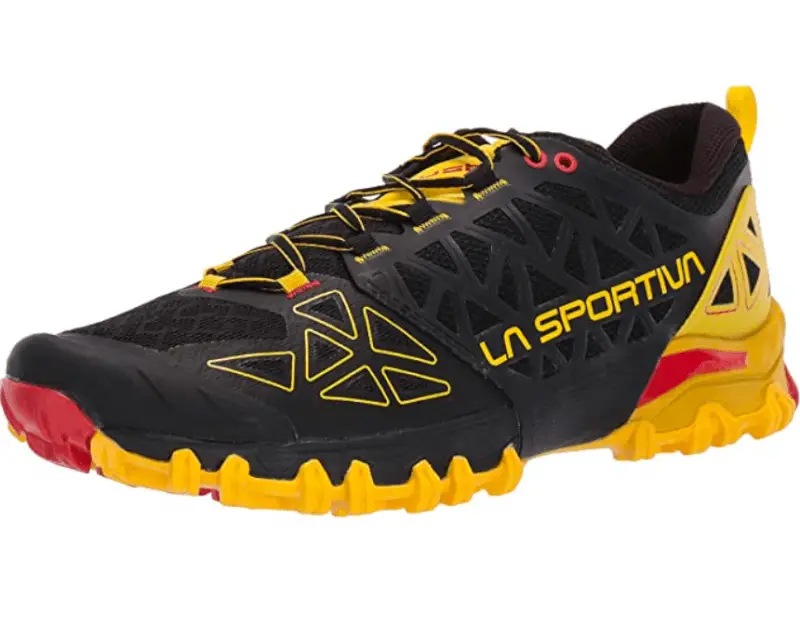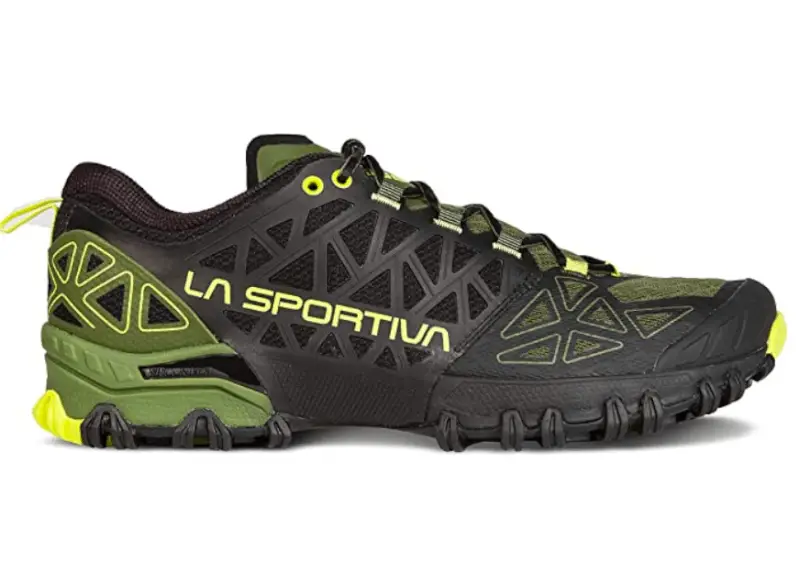 Our Conclusion
I'm a big fan of La Sportiva outdoor shoes, with their La Sportiva Bushido II again not disappointing. A snug fit, good comfort, and high road feel should leave plenty of trail runners happy.
La Sportiva goes even further in adding stability features for mild ankle rollers and other features that need sensitivity and protection. Although best suited for narrow footed wearers who mainly use the Bushido II for light to moderate trail, there's plenty of traction, performance, lightweight feel, grip, and responsiveness to keep anyone comfortable.
If you're after a
trail runner
that combines robust protection, flexible responsiveness, and super stability for trail runs, then the La Sportiva Bushido II is worth a go.
For such a lightweight trail shoe, you may be surprised to find this trail runner providing superior cushioning with a stable, light, and aggressively grippy outsole.
Pros & Cons
Slightly stiff for off-trail use
Not completely breathable
Fit is too narrow for wide feet
Key Features
Key Features
Ease of Use
Anyone looking for a trail runner that combines stability, protection, comfort, and plenty of sensitivity should give the La Sportiva Bushido II a go. Creating more sensitivity without losing protection is quite an accomplishment, but La Sportiva has managed it.
This sensitivity plus protections make the Bushido II perfect for trail runners who face a variety of terrains, from jogging over rocky fields, gliding over smooth slabs and jumping from boulder to boulder. Even moderate scrambling and traversing rocky ridges are possible with a stable ride, all made possible by the sticky rubber outsole.
This high level of traction also combines with a close-to-ground feel improved by a snug fit, which means you can trust these outdoor shoes effortlessly even as you hurtle down technical landscapes. However, the high level of traction may take some getting used to.
Boasting an incredibly stable and supportive ride, sometimes this trail runner acts like a
hiker
. A low-slung design and rigid construction allow your feet to power through bumpy sections of trail.
However, the newest La Sportiva could be slightly too stiff for pavement pounding and tame trails. But you rarely find an outdoor shoe that ticks all your boxes.
Comfort
Online reviews show a considerable consensus that this La Sportiva range is very narrow win foot, which is not dissimilar to other La Sportiva ranges of a similar nature. Although this is great for extra protection and keeping the heel locked firmly in place, it leaves little room for wider feet or any swelling in the tox box.
Nearly every review I read suggested sizing up by half a size, which seems to leave reviewers happy with the sizing. However, if you have naturally narrow feet, you should find these runners comfy, protective, and secure in your standard size.
A slightly wider and cushioned heel allows for a little more comfortable fit, but this can cause slight heel slippage, which can be solved by using a heel lock lacing pattern. There may also be a mild break in one to five miles, but then the Bushido II should be more than comfortable.
For a non-waterproof shoe, it's a surprise that the Bushido isn't as breathable as it could be. As a result, this may not be the best fitting shoe for hot, dry climates, and I'm hoping this La Sportiva product rectifies this in the future.
Materials
Anytime you pay over $100 for a shoe, you'll usually be treated to some pretty good materials that provide extra comfort and flexibility. La Sportiva doesn't disappoint with a breathable AirMesh that helps to keep your feet cool.
Extra comfort also comes from the compressed EVA foam midsole and a control system with TPU inserts. An impressive footbed also originates from the 4mm mountain running ergonomic Ortholite open cell foam, which allows for moisture control.
Durability
The Bushido II looks and feels great on first impressions like they'll take you the distance. However, you don't need to guess about durability when considering the materials used for this runner.
With a thermoplastic film over the breathable mesh layer and FriXion XT V-Groove2 dual-density rubber sole, your outdoor shoes are sure to last with extra abrasion resistance and durability.
Comparison to Similar Trail Runners
As mentioned previously, this trail runner could be more breathable if you're needing a runner of a cooler and more breathable nature, the
Asics Gel Trabuco 9
and
Peregrine 11
.
Although very similar in comfort, stability, and traction, both the Asics and
Saucony shoes
are slightly heavier with an 8mm heel to toe drop. In addition, both versions are slightly cheaper, but the Saucony doesn't have a rock plate, leaving your feet somewhat vulnerable.
As we said earlier, the Bushido doesn't perform as well on pavement and light trails. If you need a shoe that's more of an all-rounder, the
Salomon Sense Ride 4
is an excellent option. The Sense Ride 4 is also slightly cheaper and lighter but may have less stability because of this.
Verdict
On initial impressions, the stylish but over-the-top color scheme is easy on the eyes, with the geometric patterns and simple design interesting. With three variations to choose from, there's a range of colors.

As a durable and versatile trail runner, anyone who dons the Bushido II should find long runs in the mountains a breeze. As a trail-runner with all the traction, protectiveness, and responsiveness you'd need for a technical trail runner, the Bushido II is a perfect match for moderate trails to even rocky, complex trails.


The Bushido II is undoubtedly one hell of a capable trail runner with a burlier, more protective upper sole, upgraded rubber toe cap, and compression-melded EVA midsole.

Subscribe to our Newsletter