Are Timberlands Good for Hiking & Snow?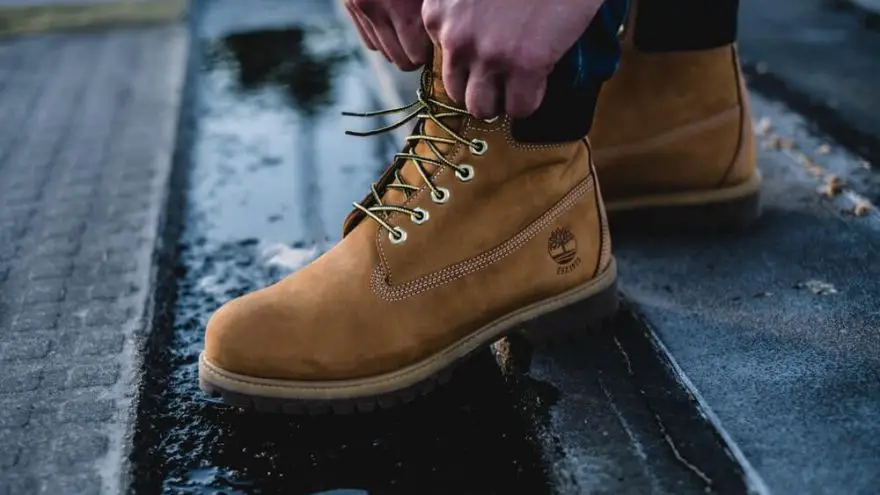 Are Timberlands Good for Hiking & Snow?
gearweare.net
We've all heard about, seen, or worn the iconic workers' Timberland boots. What started as a classic and efficient work boot now rocks the world as a wardrobe must. So, whether you're on your feet all day or want to look great on a night out, you can't beat Timberlands as the top option.
But when spending this much on a pair of boots, you need to consider many factors. Great boots need to be more than just a fashion statement.
So before splashing the cash, you need to ask yourself are Timberlands good for hiking.
Is Timberland Suitable for Hiking?
Can you hike in Timberlands? That's a good question and one you may not like the answer to. Unfortunately, Timberlands are not the best boots to hike in. Although Timberland has a range of high-quality boots suited to hiking, their iconic yellow worker boots are not the best choice for hiking.
But to figure out why the answer to 'are timbs good for hiking?' is not what we want to hear; we need to look at the cons.
The Cons
The classic Timberland boot is not the best for hiking due to the overall design not being geared at performance. In addition, the overall build is not suited to extensive hiking without the proper hiking support, cushion, and comfort that hiking boots supply.
Because Timberlands are pretty flat, you don't get the high arch support needed for long hikes. In contrast, traditional hiking boots have a reinforced arch for superior performance over long distances.
Problems with Support and Cushioning 
Hikers usually have mega amounts of cushioning and proper support for extra comfort on long hikes. Unfortunately, there is little to no cushioning and not enough support on the Timberland classic boot for hiking.
With a design aimed at fashion over function, you won't get the best of the best technology needed for hiking in the classic Timberland boots.
Leather isn't the best option for good hiking boots. Although some brands do prefer to use a combination of synthetic materials plus leather to create the best hiking boots, there's better hiking technology on the market.
In addition, using this much leather increases your chances of blisters and is not the most effective material for hiking.
Heavy boots do not make for easy hiking, and unfortunately, a pair of Timberland boots are pretty heavy at over 3 pounds. They are more like steel-toed boots.
What are Timberlands good for?
Although we've determined that Timberland boots are not best suited to hiking, we still need to ask, is Timberland a good brand? With a history dating back to 1952, there's a good reason this brand is still going.
What started as the original yellow boot for hard, manual labor and protecting toes is now a fashion icon and functional boot in one. Indeed, the classic Timberland boots are full of positives.
The Pros
Durable leather and waterproof construction mean these boots are perfect all day working outdoors. In addition, they can handle lots of hard wear and tear without getting too beaten up.
What started with the brand's first casual boot in 1978 has gradually been followed by a boat shoe, hiking shoes, and a whole range of apparel. In general, are Timberland shoes good for hiking? No, but with a wide range to choose from, you're bound to find one that is.
Classic Timberlands' overall construction and versatility make them great for short hikes, local day hiking, and everyday wear. Walking the dog or a trip around the market doesn't faze these boots.
Despite their premium leather construction and long-lasting wear, Timberlands are surprisingly affordable. Compared to the extortionate prices of some of the most premium hiking brands, Timberlands leather boots can be bought at a fair price.
Are Timberlands Good for Rain?
With a tanned and coated upper that seals the leather from the outside, classic Timberland boots are most definitely water-resistant. But Timberland clarifies that all Timberland boots are not fully waterproof or have a waterproof membrane such as gore-tex; most Timberlands are merely water-resistant.
Being made of a leather upper does create a problem because it absorbs water quickly and is not fast-drying. So, when water gets into the inner part of the boot, the boots stay wet for ages.
But as long as you're not planning to walk in more than a couple of inches of water, Timberlands are well suited to use in the rain.
Are Timberlands Good for Snow?
I often see online, 'are timbs good for snow?' Although the question are Timberlands good for hiking often comes with a disappointing answer, you won't be disappointed with this answer.
One thing that Timberlands do well is handle snow and cold temperatures. Being super-insulated and heavy, your feet stay warm even when trekking in snow.
Plus, adding deep, reliable treads on the soles means your Timberlands tend to handle snow and slick condition well.
But factoring in the waterproofing issues, you don't want to bear this boot in the snow for significant hikes or deep snow.
For camping, small to moderate hikes, and everyday winter use, Timberlands are an excellent option.
Do Timberlands Have Good Arch Support?
Another question many people ask is are Timberlands comfortable, and it's a good question. One of the main things that bring you comfort when hiking is premium arch and ankle support.
Unfortunately, classic Timberlands don't give you the same kind of support you'll see in a traditional hiking boot.
Hiking footwear usually has a reinforced arch for trekking over mixed terrain and rocks. Because Timberlands are pretty flat, there isn't the same kind of power in your arch needed for serious hiking or backpacking.
However, for small hiking trips and everyday use, Timberland classics are pretty comfortable for all-day use.
But you will need to consider that the almost all-leather build takes some time to break in comfortably.
Can you Wear Timberlands in the Summer?
Timberland is adamant that you can wear Timberlands in the summer. You don't need to hide away your boots just because summer's here. Even those flip-flops and flats may feel cooler and are breathable; they offer no support. But Timberlands allow for more support and protection for your feet. Surprisingly, the crepe rubber sole may keep your feet cooler than trainers.
Because Timberland provides a whole range of colors and styles, even including heeled boots, you can pair these boots with anything in your summer wardrobe.
After reading this, you hopefully agree that classic yellow Timberlands are not suited for hardcore trekking but are great for light hikes and everyday activities.
If you still love the Timberland brand, you can still get out into the wild outdoors with other Timberland ranges specifically made for hiking.
Most Read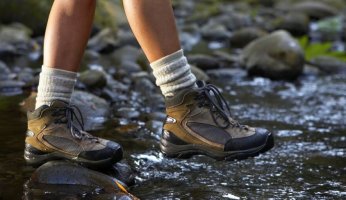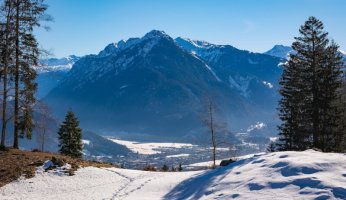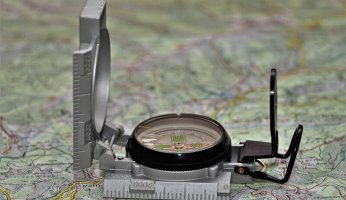 Subscribe to our Newsletter