Lake Erie Steelhead Fishing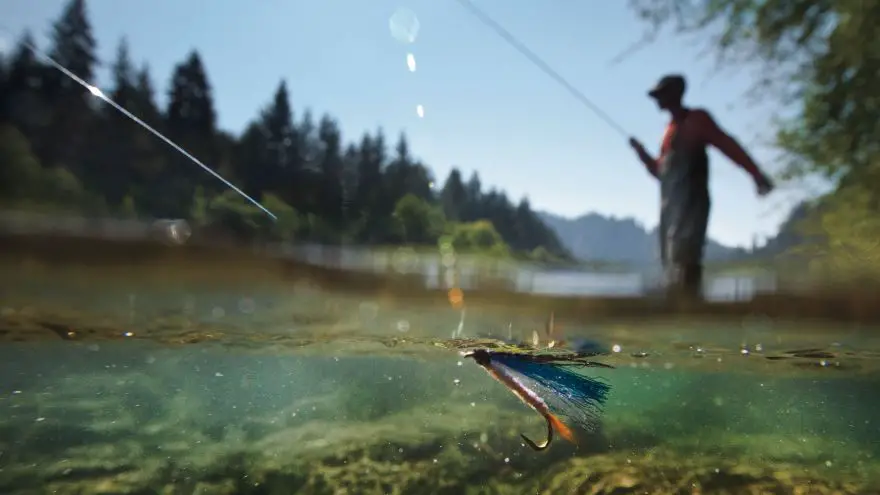 Lake Erie Steelhead Fishing
gearweare.net
I will never forget a fishing trip I went on as a child. A family friend had a good sized boat on Lake Erie and brought me and my father. If was the first time I had been on a boat of this size, and with the chop of the water that day I equated it with deep sea fishing. There was a dense fog covering the lake which made the water seem to go on forever.
I should have seen the fog as an omen, as this was the day I learned about sea-sickness. I can think of few times in my life that I have been that sick for an entire day. Since that experience, I have taken plenty of meds before I venture out on my choppy water. However, the venture of fishing for steelheads on Lake Erie still fascinates me.
These fish run to the Erie tributaries in the fall season, and this is the time to go after this fish. Few freshwater fish will give you the excitement and fight of an Erie steelhead. If you know where to look and how to fish, it can be an incredible experience. In this article we will cover the best strategies to help you land that monster steelhead on the lake.
Monitor Lake Shore Temperatures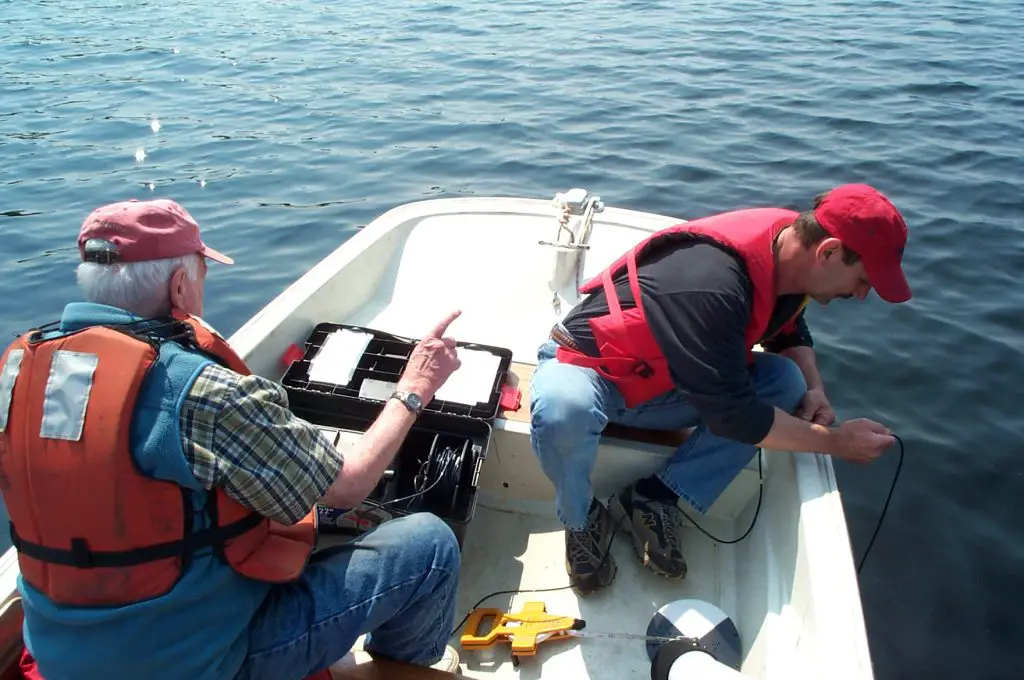 In the fall you will notice lake shore temperatures dropping below 68F. This normally happens in late September or early October. It is when the fish will start gathering in large numbers at the shore to work their way up the tributaries. When fishing from a boat, this is the prime time to target these areas. Just after this time period is best for stream fishing. The first run will be mostly smaller fish, with most of them being about two years old. The later runs will have more three and four year old fish that will be considerably larger in size.
Watch Tributary Runoff
If you see a great deal of cool water runoff from fall precipitation into warm lake temperatures, it is time to fish. When fish feel this cool water, they will start to run towards the streams providing this runoff. Your best odds are the small and medium depth streams that are empty during most of the year.
You may also see a secondary run in the winter if you see an early thaw. Steelheads are hesitant to run into streams full of ice cold water when they have the warm water of the lake, but an early thaw can change this.
In an especially dry fall, remember that the steelheads will still run, but not in shallow water. Look to target the water approaching larger streams as this is where you will probably see the fish piling up.
Beware of Angler Congestion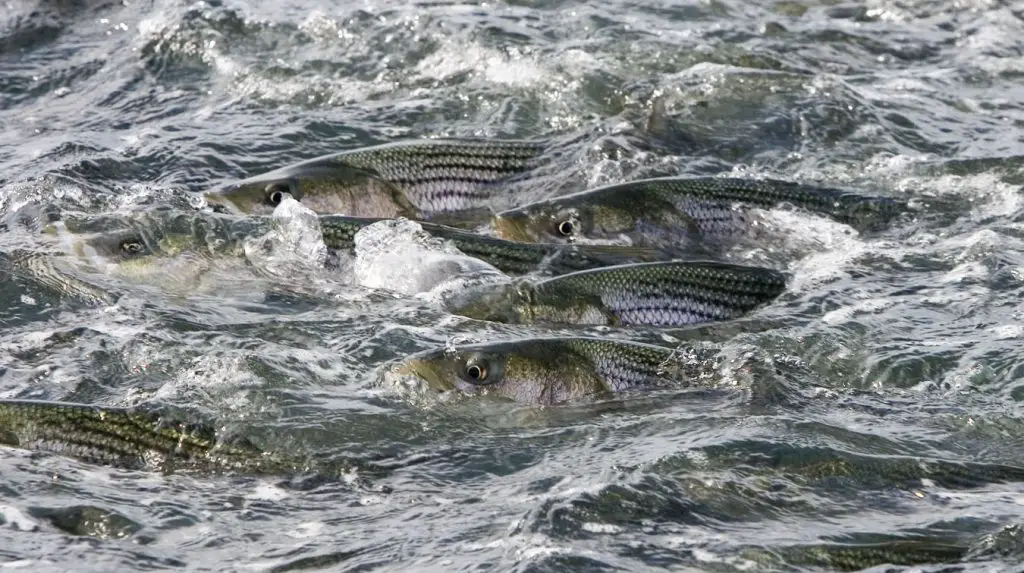 You will find plenty of steelhead during the initial run in holding areas like pools, currents, and pocket waters with good depth and flow. However, this is where all the other fishermen will likely be as well. It may be a good idea to wait until after the initial fall run, let some runoff happen, and let the initial surge of anglers disperse.
To expand your options, it is a good idea to buy fishing licenses for more than one state. You can fish steelheads from Lake Erie in PA, NY, OH, and MI. Most of the fall steelhead fishermen will fish the PA shore, but you can get good fall activity in OH. You can also find another strain of steelhead that is more likely to run in the winter and spring. This can give you largely unfished waters and allow you a beautiful spot with little traffic. NY is another good option for a fall run of steelhead as well as a good population of brown trout.
A strategy that may be worth considering would be to get out of the boat and do some hiking. Particularly in the late season, the upper ends of these deep streams is where you will find the fish. However, beware of the urge to park and fish the easiest water. If you can see your car from your fishing spot, it has probably already been fished.
Do Not Get Complacent
Many long time steelhead fishermen will get in the habit of fishing a single spot no matter what the water levels are or what the water temperatures are. This is a big mistake. You have to be prepared to make changes based on the conditions. Fish are cold blooded and will head to areas where they are free to swim in temperate water.
Play the Game once Hooked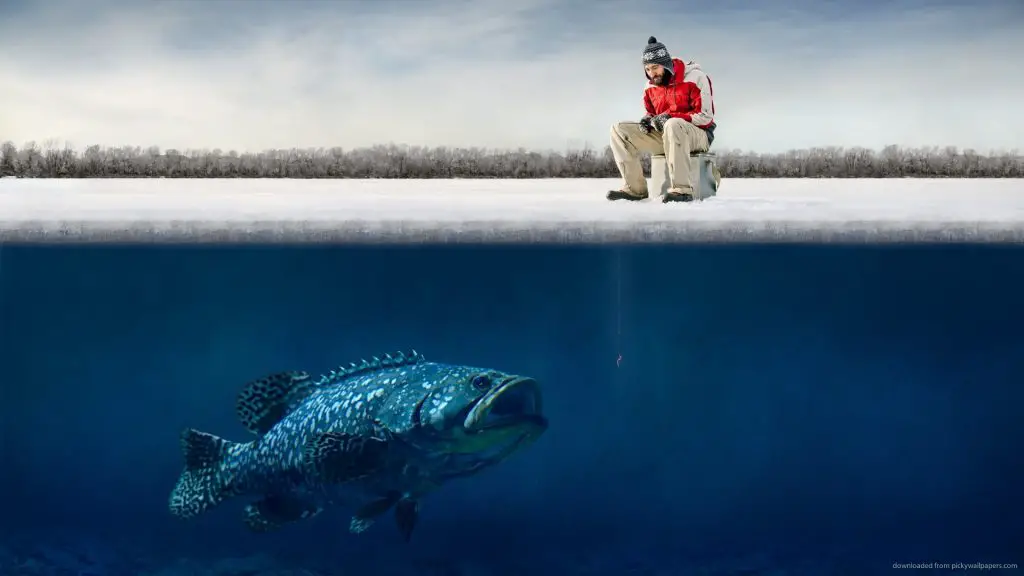 Another huge mistake made with steelheads is disrespecting their power. Never grab the line or reel once you have hooked a fish. If you do not give a steelhead its initial run, it will likely snap your line. You should always let the fish run, but tire it out as much as possible. Pulse the pressure you apply to the line while always keeping the rod tip to the sky. Also, move the rod back and forth to throw the fish off balance and tire it further. Make sure your knots are all tied properly to ensure you do not lose a fish.
If you follow these tips and are sure to take your Dramamine before you head out, you should have much more fun than I did on that first trip. Good luck!
Most Read