Planning for Your Trip, So You Can Enjoy it While You're There
Planning for Your Trip, So You Can Enjoy it While You're There
gearweare.net
Going on a new trip is exciting, to say the least! While we all want to end up on that beach, sipping a margarita, or venturing through that old cathedral, it takes some planning to get there. If planning a trip makes you feel a bit anxious, you're not alone. Many people feel that it can be a bit daunting to do so, especially if you aren't sure where to even begin. Plus, everyone wants to make sure they plan the perfect trip. If you're looking for a better way to plan your trip so you can enjoy it while you're there, then you've come to the right place.
You can't start planning unless you know where you're headed! Start by taking a look at your bucket list and see what trip is attainable at that moment. Once you know where you're going, you can then figure out all the details on how to get there. Another way to choose your destination is to look at a map with your current location and see what places you can travel too that you're sure won't break the bank!
Decide on the Date and Length of Your Trip
Once you've decided on where you'll be traveling too, you can then choose when you want to take your trip and for how long. The time of year you take your trip can have various factors, such as weather, cost (since prices increase during peak seasons), and activities. Make sure to consider these when choosing when to venture out. Then deciding between a weekend getaway, or a month-long experience, or in between. Once you know those details, then the fun part begins!
Now that you've decided on where you're headed, when, and for how long, you can now dive in and start researching the various costs of the trip. It's important to do this extensively so you know all the details of your trip, down to the dollar signs. Whether you're flying or driving, camping or staying in a hotel, exploring the great outdoors, or going sightseeing downtown in a new city, there's costs for everything. Taking the time to research will prepare you to know how much money you'll need for your trip, so you can start saving.
Now that you have more of an idea of how much your trip will cost, you can start looking through your couch cushions and under your car seats for loose change. Or, you can sit down and go through your budget. List your bills, then determine between what you need to allocate your money too, and what you can cut back on to save a little extra cash. Not buying that coffee from Starbucks everyday will start to show up in your bank account. And when you're on your trip, having the time of your life, you'll thank yourself for it. And you won't miss your coffee all that much.    
Before you start booking anything for your trip, make sure you monitor any deals you may have missed. There may be a better deal on another trip you wanted to go on for this time of the year. Check back often on websites like Skyscanner and Kayak, since they compare prices from multiple websites. Monitoring websites and checking for deals will aide in getting you the most value for your money with any trip!
Book Your Flight and/or Rental Car
You've done the research needed, and now it's time to book your flight, and/or rental car. Whether you're flying across to the other side of the world, or taking a road trip up the coast, it's important to book the transportation for your trip ahead of time. To get the best deals on flights, it's suggested to book your flight 2 months in advance, however you may find a better deal sooner by monitoring for deals.
Once you've got your flight booked, you can then book your place to stay. Whether you're booking a campsite or hotel, you want to be sure you're getting what you're looking for. For hotels, sites like Hotels.com and Booking.com offer great deals on hotels. If you're looking for more of a locals experience, or even just to save a couple extra bucks, AirBNB.com is a great site, allowing people to rent out their rooms, or entire homes to travelers for a reasonable rate.
Plan & Book Any Activities
Now comes the fun part, planning and booking your activities! Since you've been reeling over this trip for at least a little while, you most likely have an idea of what activities or excursions you have your heart set on. Start with the activities at the top of your list first, and make your way down. This way you can research and consider the cost, and the details of each activity before you book it. Read some reviews as well from those who have done it and see if it's worth your time and money.
Stay Organized and Excited
Staying organized is incredibly important when it comes to travel. There are many elements when it comes to preparing for a trip, so staying on top of it and keeping organized will make it so everything runs a little smoother. Keep all your confirmations in one spot, along with a map of the area you'll be exploring, and the all the lists you made prior, and while planning the trip. This will prevent a possible stressor, and keep you excited about your trip. Seeing all the details of your trip in one spot will excite you as you realize that it's inching closer. The feeling of a trip coming to life is enough to keep anyone excited!
Packing smart isn't all that hard if you're consciously aware of it. Making sure to pack only what you need will lead to less hassle when dealing with luggage, and possibly money saved by not having to check that additional bag. Make a checklist of what you need to bring for your trip. make sure you're honest and reasonable. For example, you don't need 5 pairs of shoes for a 3-day trip. Then once you have your list, stick to it. But before you close those luggage zippers, make sure you have all your paperwork either inside your carry on, or another easily accessible bag.  
You've planned your trip as much as you can, now it's time to set off on your adventure and make sure you have the best trip possible. Don't be afraid to divert from your plan and go exploring a bit. You may find it's just what you need to send your trip over the edge and make for the best one yet!
Most Read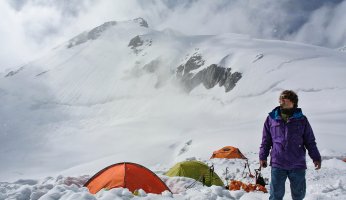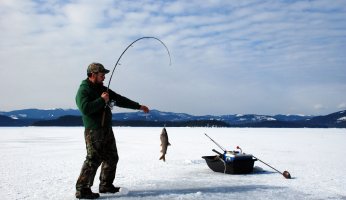 Subscribe to our Newsletter