Best Avalanche Beacons
last updated:
Feb 05, 2020
Mountain climbing is a winter sport that brings quite an adrenaline rush as not only are you battling the winter weather but also the winter elements, and one of these elements that could be a problem is an avalanche. The best tool to pack in your gear if you enjoy the occasional mountain climb is the avalanche beacon, a little handy tool that is your first line of defense against this natural danger. The avalanche beacon's purpose is to help you if you end up being lost or stuck in an avalanche and will allow a rescue team to help locate you. If you're planning on going on a winter climb, it is not recommended to leave home without one!
In a Hurry? The test winner after 9 hrs of research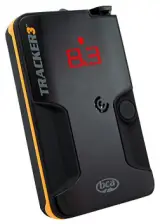 Backcountry Access Tracker 3
Why is it better?
Lightweight
Great design
Easy to use
In a
Hurry? Editors choice: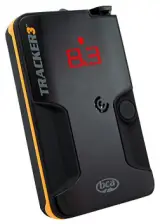 Test Winner: Backcountry Access Tracker 3

19
Researched Sources
11k
Reviews Considered
9
Hours Researching
12
Products Evaluated
Accuracy
Ease of Use
Features
Durability
Value
By Default
Criteria Used for Evaluation


Durability
Durability is another important factor to consider, since purchasing a good beacon will cost you a few hundred dollars, so you certainly want to purchase something that will last for a decent amount of time. One nice thing to know about beacons is that most of them are durable, but they can still break, so you want to keep them protected and make sure you don't expose them to too much abuse when you are on the go. Try to make sure you keep the beacon warm so the antennas still function well, and keep an eye on how you treat the antennas.


Features
Some beacons offer other features you'll want to consider that are discussed more detail below.
Revert to Transmit
Some of the beacons on our list include a Revert to Transmit feature. With this mode, the beacon can change its mode from search to send if the user hasn't used it or moved much for an extended period of time. So, that means if your beacon is placed in search mode and something else happens to you, the beacon will switch over to help search and rescue teams find your location. However, some brands don't utilize a revert to transmit feature, and some manufacturers don't like the feature at all. If you do wind up trapped in an avalanche and you get hit by another one, you probably won't be able to hang onto the beacon, so some brands don't feel it is an effective feature to have.
Built-In Compass
One great bonus feature you'll sometimes find in beacons is a built-in compass which can really aid if you need to switch your beacon into fine search mode. The compass helps to tell you where you are at, how far you have gone, and where you need to go to help aid in a search. The Ortovox S1+ and Arva Link both have this helpful feature.
W-Link Frequency
This feature is a relatively new technical bonus that you'll find on some brands of beacons. Both Mammut and Arva use this frequency in some of their products. W-link is a separate frequency that also works with normal frequencies but boost effectiveness by transmitting more information, which can help w-link beacons track your w-link beacon better. Mammut's Pulse Barryvox actually uses this as its Pulse feature in its beacon.
Smart Antennas
This is another relatively new feature you'll find mostly in Ortovox, since they manufactured them initially, but will probably also be copied by other brands. A smart antenna figures out the best antennas to use in order to transmit your signal, and then automatically uses those antennas. If the antenna the beacon uses is vertical, the signal may not transmit as effectively as vertical antennas reduce the range the beacon can use to transmit its signal. This is another reason why it's nice to have a Smart Antenna built into the beacon because if your beacon has one, it can figure out what antennas are stronger and not vertical, and then more effectively signal to others, making it much easier to find you.
Isotech Technology
Some beacons use several antennas, which can affect the way the antennas actually transmit the signal through the beacon. For example, some three-antenna beacons only use two antennas more often to send out signals, and not using the third antenna can create range problems for you, making you more difficult to find. Isotech Technology in a beacon ensures that the beacon uses all of its antennas equally. One product on our list that does this very well is the Arva Neo, making its range much more effective when you need it the most.
Scanning
Some beacons on our list use scanning to help search and rescue teams find you more easily, allowing search and rescue teams to use scans as well as signals to find you and anybody else you might be with.
Big Picture Mode
Big Picture mode allows search teams to know the distance and direction of all the signals the beacon is receiving and allows the beacon to effectively search through multiple signals in various directions and figure out who might be where.


Ease of Use
How easy your beacon is to use can often dictate how well you'll use the beacon when you really need it. Beacons come in a wide variety of skill levels, and some require expert knowledge while others are made for novices. So, before you figure out what beacon you want to buy, make sure you are honest with yourself about your skill level so you do pick something that you can use well when you need it.
The controls on your beacon will tell you a lot about how simple it will be for you to use. Also, you need to remember that the controls are a very important feature on your beacon, since how well you can use the controls and how well they perform will impact search and rescue teams looking for you, and the rate at which they can find you if you do get in a pinch. Most of the beacons on our list have helpful controls that make it easy for you to send out a signal if you need assistance.
When measuring a beacon's ease of use, you also need to consider how well it performs in multiple burial situations and in fine searches. With multiple burial situations, these are far less common occurrences, but still do happen, so you need to be prepared. If you do wind up buried with friends or family, you'll likely want to use a flagging feature on your beacon to attract rescuers to our location. Remember, however, that when people are buried in multiple burial situations, the search and rescue teams are more likely to focus all of their efforts rescuing one person at a time, so that they are able to save somebody. Search and rescue teams only have a certain number of resources, so it can sometimes be difficult for them to pull everybody out at once and save all people that get trapped.
Most flagging features will send out different signals to try and give off different locations. However, if people get buried close together and they use their beacons at the same time, then your beacon will only be able to use cadence to help mark where you are at. If you have several beacons trapped with people very close together, you might wind up with your signals overlapping, so that can make it difficult for search and rescue teams to find everybody. You'll want to make sure that your beacon has a good marking or flagging feature, and that you are familiar with it. Also, making sure that the multiple burial signals the beacon sends out are easy for search and rescue teams to find makes a huge difference. In our product reviews, we've listed what beacons are easy for search and rescue teams to find in multiple burial situations, and if you want peace of mind about this, then make sure you focus on purchasing one of those beacons.
How easy your beacon is to use when you use it in fine search mode is another factor you'll want to consider. Fine search mode is one thing that can create distress for search and rescue teams, but you do want a beacon that performs effectively. Some beacons are more precise than others in delivering your location to search and rescue victims in fine search mode.


Accuracy
When you're deciding on what beacon you want to purchase, you'll want to know how much range you'll really need to feel safe when you are out in the snow. Detecting what the range is for a beacon means the distance between the search beacon used by the search and rescue team and the beacon you would use to help them find your location. While manufacturers typically advertise a wide variety of ranges depending on their products, remember that some beacons are more effective than others in transmitting signal and actually alerting search and rescue teams to your exact location. So, the range can sometimes be a deceptive number, and you'll need to take a close look at all the features offered in your beacon.
Most of the beacons on our list use a range that falls somewhere in between 40 and 60 meters. However, some beacons give you far less range, around 25 meters, so make sure you purchase a beacon that gives you at least 40 meters in range, but the best level is 50 meters in range. Even if a beacon says it has 40-60 meters in range, remember that that range doesn't cover all directions, but usually the circumference of the area you're located in. So, a beacon with 40 meters in range can cover about 20 meters of range on each side of you. Most search and rescue teams advice having at least 15 meters in range on both sides of you, but since not all beacons work as strongly when you are trapped in the snow, going for one with at least 40 meters of range means it will be easier to locate your signal and find you.


Value
If you are shopping on a budget for your beacon, then you'll want to make sure you buy something that fits your price range. Some affordably priced beacons actually offer similar features and benefits to models that would be considered higher-end, so know that it isn't impossible to buy a good beacon even if you are short on cash. Just remember, while you might think to spend more money will buy you the best beacon on the market, this isn't always the case in reality. Some beacons are higher priced simply because of their brand name and offer just as many features as other, lower-priced beacons.
We've noted value points to consider on our list with all of our products. So, once you know what you can spend, you can figure out what you need and how much value you'll get for the price.
Expert Interviews & Opinions
Most Important Criteria
(According to our experts opinion)
Experts Opinion
Editors Opinion
Users Opinion
By Default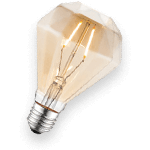 Keep it Close
While you are mountain climbing, skiing or even snowboarding in the mountains, that you keep your avalanche beacon close to you for emergencies. You never know what will happen with the extreme weather cases in winter terrains and you always want to make sure you can stay safe. By having it within hands' reach, even in your backpack or side pockets, you are able to take out your avalanche beacon whenever needed.
RECCO Relfectors
Many ski, snowboarding, and mountaineering gear are equipped with RECCO reflectors. These are a very useful and important addition to your equipment but do not take the place of a beacon. These reflectors actually enhance the signal of a beacon. This could result in a faster rescue. It's great to have both advantages when exploring avalanche territory!
Other Factors to Consider


Speed
How fast your beacon performs and works is another important factor to consider when you make your purchase. Throughout our product list, we mentioned the beacons that are equipped with fast processors and do a better job of sending out speedy signals to search and rescue teams. Speed is largely focused on the speed of your processor mode, and there is an interesting thing to note about the speed with beacons. Higher-priced beacons aren't necessarily faster than some more affordable options. Since speed will be an important factor anytime you get in a pinch and need assistance, make sure you factor in the level of speed you are likely to get with your beacon.
Frequently Asked Questions
q:

Which beacons give the most accurate range signals?

a:

Remember that with beacons and range, some beacons give more accurate range readings than others. Also, what is interesting to note here that some of the most accurate beacons aren't always the most expensive products on our list. The most accurate product on our list is the Mammut Barryvox Element. So, if accuracy is an important consideration for you, you might want to consider purchasing one of this beacon.
q:

What beacons are simple to use, and work well for beginners?

a:

If you are a novice at using beacons and need a model that is easy to use, then you'll want to consider some of the beacons that are made specifically for beginners. The Backcountry Access Tracker 2 beacon has controls that are very easy to figure out and use. This beacon doesn't typically feature the more complex items that some of the higher-end beacons offer, but its simple design makes it very easy to use whenever you get in a bind. Most beginner models state in their descriptions that they are made for amateurs, so if this an important feature that you really want with your beacon, then you'll need to look for that as you make your search.
q:

Which beacons are more for experts?

a:

If you are looking for something that is a bit more complex and has more features and options, then you might want to consider models like the Arva Neo, Ortovox 3+, or Pieps DSP Sport, since all of these are still standard and simple in use, but offer more features like a flagging features and a search and send feature. The most complex models on our list are the Ortovox S1+ and the Mammut Pulse Barryvox. Both of these beacons offer a lot of features and options but can take some time to learn. However, if you are an expert with using beacons, you should be able to get past the learning curve pretty quickly.
q:

What do I need to know about the durability of my beacon?

a:

The antennas on beacons are almost always the first part to go, and if your antennas aren't working well, it can really affect how well the beacon performs and sends out its signals to search and rescue teams when you get trapped. However, there isn't much difference in durability between the different models we've presented on our list, and all brands of beacons have the same antenna issues. So, make sure you are careful with your device, and pay special attention to preserving the antennas.
q:

Will other electronics interfere with the signal of a beacon?

a:

Great question! Yes, other electronics can affect the signal and accuracy of a beacon. It isn't just phones that you need to keep away, this also includes GPS, cameras, and radios. These electronics (and more) can cause interference that could make the difference between finding the buried person and not. However, the good news is that there should not be any interference if you keep the electronics at least eight inches away from each other. Either way, when performing a search, it is best to turn off all other electronic devices. If you need your phone for something, try your best to keep it in airplane mode. If you still finding that there is an interference, try holding the beacon out further in front of you to clear the airwaves.
Subscribe to our Newsletter