Best Avalanche Airbags
last updated:
Feb 07, 2020
Oh, did you think that airbags were confined to just being used in your car in the instance of an accident? Guess what, they have more uses than that. For those of you who love winter activities, such as snowboarding, skiing or ice climbing, you need to be prepared in the instance of a disaster. Trapped by nothing but glistening snow, this can only refer to an avalanche. When you get caught in an avalanche, larger objects will naturally rise to the top while smaller objects will sink to the bottom. With an airbag, your life may be spared. The entire purpose of avalanche airbags is to provide you with a safety measure against an avalanche. While there are other design features that make them great, it all comes back to safety.
In a Hurry? The test winner after 14 hrs of research

Backcountry Access BCA Float 27
Why is it better?
Comes with compression straps
Internal pocket for shovel and probe
Can be taken through airports and on airplanes
In a
Hurry? Editors choice:

Test Winner: Backcountry Access BCA Float 27

15
Researched Sources
1.2k
Reviews Considered
14
Hours Researching
15
Products Evaluated
Use
Features
Comfort
Portability
By Default
Top Ten Avalanche Airbags
Criteria Used for Evaluation
Expert Interviews & Opinions
Most Important Criteria
(According to our experts opinion)
Experts Opinion
Editors Opinion
Users Opinion
By Default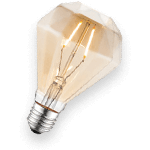 Be Prepared
When you are skiing, snowboarding, or partaking in an adventure that revolves around a giant mountain of snow, you must be prepared for the chance of an avalanche. It may sound crazy, but it can happen to you. While you can't stop it, you can increase your chances of survival by investing in an avalanche airbag.
Safety
Investing in an avalanche airbag BY NO MEANS that you can or should venture out into more dangerous territory. These bags are designed to help save your life in the event of an avalanche during a normal trek. Do not feel invincible with these bags because you are NOT. Stay safe and take the same safety precautions that you would without the airbag.
In the Midst of the Avalanche
Even though you'll have your avalanche airbag, you should still be knowledgable about how to (try to) survive an avalanche without it. The center of the avalanche is the strongest. When you see or feel it coming, try your best to move to one side of it. Much like swimming, but in frozen water, it's best to try to stay above the snow. If the snow is already coming at you, try to swim in the direction of the fast-moving snow. Once things calm down, you should land a little bit higher and be buried in less snow.
Other Factors to Consider


Style
A lot of times, you will only get one choice when it comes to airbags. At least, this is the case with most on this list. However, that does not mean it is not important as even a slightly different option can make the difference. For example, deciding between a 35-liter (great for a day) and 45-liter (better for weekends) version of the same bag.
Though, color can also play a role. Unlike other types of gear and accessories, manufacturers do not put too much of an emphasis on color scheme and design. But, you will run across those that give you a few different color options. Not hugely important, as it certainly does not overshadow features like safety and comfort, but still something to ponder.


Versatility
While the initial price tag of some of these bags can be a bit shocking, some of them are highly versatile. Some of the designs can be fully disassembled, meaning you can use the backpack without the airbag. If you opt to do this, we only hope that you aren't heading for the snow and that you have an amazing memory and will remember to put the airbag back in. Having the ability to use the backpack for summer hiking trips, travel, and running errands makes the backpack versatile and more valuable. If you are looking for a product that you can use in multiple different scenarios, you'll want to look out for this feature.
Frequently Asked Questions
q:

How effective are avalanche airbags?

a:

You know, it seems like a million-to-one chance that you could survive something as detrimental as an avalanche. However, as Dr. Pascal Haegeli (a doctor from the University of British Columbia) tried to prove an avalanche airbag can significantly increase your chances of survival. Dr. Haegeli conducted a study and concluded that those who have an avalanche airbag, in the instance that an avalanche hits, will see their survival rate double as compared to those who do not have it.

Though, it can't be stressed enough that this is not guaranteed to save your life. While your chances increase, you can still fall victim to the furious disaster. Most of the time, as Haegeli points out, terrain traps such as gullies, cliffs, crevasses, and trees can cause you head trauma. However, having a 50 percent higher likelihood of survival is certainly not too shabby.
q:

How do you refill or exchange a compressed air cylinder?

a:

If you choose to forego a battery-operated or jet-fan operated avalanche airbag, then you may have to deal with compressed air cylinders. As stated before, this means that you must get them refilled at certified locations for future uses. But, that is a little vague so let's further explain the process. Let's say you are dealing with a BCA (Back Country Access) air cylinder, they have an extensive network of refill locations that are published on their Refill Center Locator web page.

Examples of these locations include fire stations and SCUBA and paintball shops. Also, with BCA, they offer you an exchange program in which you can exchange empty air cylinders for full ones at their location. Basically, you want to ensure that you are near a refill center because if you are not, you may have a hard time finding the means to get compressed air for your cylinder.
q:

Will these work in a heavy avalanche?

a:

It may be hard for you to understand at first, but avalanche airbags actually work better when the snow is heavier and thicker. With the way that they work, floating to the surface because they are larger than other objects, the heavier the snow, the greater the density. For math and physics majors, you will then know that this means a lower volume.

While it is not important to fully understand the algorithm that goes with this, take this into example. When the snow is wet and heavy, there is not as much volume that is required from the airbag to float you to the surface. However, when it is light and fluffy, it may require more volume and thus more air. Even though it seems confusing and backward, you are better off getting hit with heavy snow than light.
q:

How often should you test an avalanche airbag?

a:

This is the one area of concern for compressed air cylinders. Because you must get them refilled after each use, you may try to save your time and money and forego running a test to ensure there are no issues. However, can you imagine anything worse than having an avalanche approach and having your airbag have malfunctions? In this case, the airbag will do you no good and your chances of survival will be cut in half. But, for battery-operated airbags, you can test them as many times as you please as you can simply recharge the battery.

No matter, though, you should partake in a test run every once in a while. For instance, BCA encourages doing so at least once per year. Given that you should not run into avalanches very often, once should more than suffice. Honestly, there is a high probability you will hardly ever use your airbag but when you need to, it is comforting to know it already worked.
q:

Can you fly with an avalanche airbag?

a:

It is important for you to understand that the Transportation Safety Administration (TSA) will not allow air cylinders on commercial airlines. That is, as long as they are filled with air. If you keep them empty, then they will be allowed. If you need to travel via airlines and you want to bring along your compressed air cylinder avalanche airbag, this would be an ideal time to test it as the canister needs to be free from air.

However, the TSA will check inside to ensure that it is empty (and nothing else peculiar is inside). As such, before they even have the chance you could separate the head from the cylinder. From there, you will be good to go. But, more importantly, ensure that a refill center is near your destination. BCA, in specific, aims to do their best to have refill centers near every resort and every city near a ski area.
q:

Is it really necessary to use a leg strap?

a:

It is safe to assume that some of you may think it is overkill for a leg strap to be included in an avalanche airbag. Just as some may believe that riding a bike with a helmet is not necessary. But, if you do not have the hip strap pulled tightly on the pack then there is a chance the pack will be pulled over your head when an avalanche hits. However, if you have it attached to your leg then this will be prevented. Of course, if you securely tighten the hip strap then you may not feel the need for a leg strap. Basically, it is an extra precaution and it can also assist in saving your life.
Subscribe to our Newsletter