Best Double Sleeping Bags
last updated:
Dec 06, 2019
If you are going camping with a loved one and you would like to get a bit cozier, instead of using separate sleeping bags, a double sleeping bag that can fit both of you may be a better option.
It allows for two adults to fit comfortably and also allows your body heats to be distributed within the sleeping bag to create extra warmth on chilly nights. Now, do not think that these sleeping bag are only used if you have two people, some campers like them for themselves as it provides extra room and they do not feel as tight as they would in a single sleeping bag. For whatever reason, if you are looking to put your single sleeping bag in storage and purchase a two person sleeping bag, the guide below is for you!
In a Hurry? The test winner after 12 hrs of research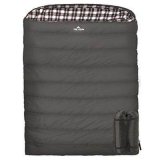 TETON Sports Mammoth
Why is it better?
The size is really ideal for two people, Larger than a queen mattress
The Taffeta shell and flannel lining work well to insulate, but not overheat
In a
Hurry? Editors choice: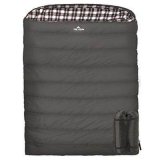 Test Winner: TETON Sports Mammoth

17
Researched Sources
1.2k
Reviews Considered
12
Hours Researching
15
Products Evaluated
Comfort
Durability
Size
Value
By Default
Top Ten Double Sleeping Bags
Criteria Used for Evaluation


Comfort
Every company has different materials, but the comfort level goes beyond how it feels against the skin. Insulation is going to be the big feature with any bag, so pay close attention to not only the rated levels but how well the bag keeps air out.
A good sleep sack will maintain a steady temperature once you're inside so any unnecessary holes or cheap fabrics can ruin the entire experience. None of the products on the list have that problem, yet some are more effective at keeping temperatures warmer than others.
Rate your comfort level with a combination of extra features (pillows, blankets, head cushion), materials and how they feel against your skin, and of course insulation. All three of these will give you an accurate assessment level of how comfortable a bag on the list is.
So, you'll need to think about the warmth and temperature level you want to get out of your bag, and also evaluate how comfortable it feels for you. Sometimes it's a better idea to go to the store to examine your options, as actually touching the materials and fabric and feeling the insulation can tell you a lot about what you're likely to get out of your bag.


Durability
Durability can vary a lot, especially considering both brand and style differences. You want to make sure you look for durable fabric, like polyester ripstop shells, which help make them abrasion-resistant and also extend the life of the product. Also, some of the products on our list feature some other concepts that add to the durability, like waterproof materials and other abrasion-resistant features. Another important thing to analyze is the zippers.
You want to make sure they don't catch and tear your bag, or break easily. Since zippers tend to be the first things to go, you'll want to check those out. Also, when you are examining the durability, you should consider some customer reviews to see what other experiences people have had, and if there were any issues with durability when customers used the bag.
Doing a bit of research into durability and seeing what other customers have to say should help you establish how long your bag will last, and how much abuse it can take when you are sleeping in the great outdoors.


Size
Width is very important, and often consumers will think of height as being the more important number to look at. But think about it- two people will be in one sleeping bag, often of completely different sizes. Those size mismatches can come up to a number that makes the bag uncomfortable for two people in it at one time. This becomes even more of a problem with mummy bags, where space is already restricted. No matter the type, take your sizing needs into consideration when deciding on a bag. No one wants to be trapped like a sardine in a can for hours on end when there are better sleeping options available.
Once again, width is going to come into play when deciding just how comfortable it is. In some situations, two adults and two small children can fit in a double bag. This is the optimal goal and not every customer will be able to do this. In fact, the better option would be purchasing a double sleeping bag that splits in two, that way you can have a bed for the adults and a bed for your children. It works as a better fit than trying to get all four (or three) people into one double sleeping bag.
So, depending on the size of the people sleeping in your double bag, you'll have to factor in the style, how much room it has for you to sleep in, and exactly what you need. Consider your options first and try to decide what is best for you and your family if you're trying to sleep more than two people in a double sleeping bag.


Value
Two person sleeping bag have been much improved since they first came out, with the little things like linings making a big difference in a purchase. Prices don't really come into play until you get into the high-priced options. For low and average priced bags, you're getting an incredible deal since it is two in one. Taking the time to look at it as two purchases in one will make it easier to swallow some of the higher prices, and in some cases, the lower tier prices will make it pointless to buy regular bags since the double variant is such a good deal.
There might be a shift for some families or large groups that recognize this price discrepancy and want to stock up. Since there are now double mummy bags, just about all types are covered for all conditions. What's nice to know is the fact that there are still many affordable options on the market today that can help save you money while still giving you the performance you want when sleeping outside and camping. So, if you don't have a lot of money to spend, you can still get a fairly decent sleeping bag and rest comfortably each time you camp outside.
Expert Interviews & Opinions
Most Important Criteria
(According to our experts opinion)
Experts Opinion
Editors Opinion
Users Opinion
By Default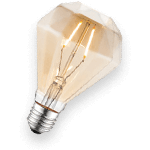 Choose the Right Ground
When looking to lay down your tent or sleeping bag, check the ground to make sure there are no tree roots or rocks that will make your sleep uncomfortable. Always try and lay your sleeping bag or tent down on flat land, this way you will get a good nights rest without being uncomfortable.
Other Factors to Consider


Brand
Coleman tents and Teton rank at the top of the list and are considered the biggest companies on the list. They have a long track record of quality, customer service, and unbelievably comfortable products. Any choice from these two companies will be a good one, but that doesn't mean you should ignore the rest. One of the surprises on the list is Famous Juggle, a company that snuck on at #10 and has one of the better choices in the industry.
Famous Juggle also comes strong with superior customer support, something that can be taken for granted if you've never had to call into an agent. Brand names can be important when it comes to quality and durability, but some of the newer brands also offer decent and affordable options in sleeping bags. So, if you are shopping on a budget and can't afford some of the higher-priced brands, you should still be able to purchase a decent sleeping bag even if it isn't from a top name brand.


Weight
When people say a bag has thin materials, it isn't always meant as a con. A low weight bag unusually points to thinner materials, but that doesn't mean it isn't plush or comfortable. Thin bags can be soft and insulated while maintaining a low overall weight. Buyers will also notice it's a lot easier to roll up and pack a double bag that is low weight compared to a heavier option.
The benefits of heavier options are obvious, as they will always be more comfortable. If the extra weight isn't bothersome, customers may also consider this their preferred option when shopping for bags. Just remember that you have to roll it up and pack it, sometimes by yourself.
Depending on how you are planning to use your double sleeping bag you'll want to consider your weight options, especially if you plan to carry it along with you as you hike. So, make sure you plan accordingly and consider weight as a factor, especially if you will be packing the bag down often.
Frequently Asked Questions
q:

How often should I clean my sleeping bag?

a:

Treat these products even better than you would the beds in your home with sheets. When you're out sleeping on the ground, there are a lot of foreign substances that can remain in place until you wash them. The best way to get an infection is to continually sleep on dirty materials, so always wash a bag before the next use. And when it is finished drying, put it in the carrying bag for safe keeping.

Most of the models on the list are machine washable, so it is nothing more than tossing it in the washer with some other stuff and walking away. Keeping your product clean is one of the easiest things you'll have to do after purchase. So, don't forget to focus on cleanliness after you purchase your bag, and make sure you take care of it properly since this will help extend the life of your bag.
q:

Are there any risks using a double sleeping bag with kids?

a:

Infants should never be in a bag by themselves, and for obvious reasons. As long as adults are present, it's no different than laying your infant on a blanket. The materials used in a majority of these are good, so keeping up with regular cleaning maintenance will go a long way.

And since most bags are made with soft materials, infants can end up falling asleep faster than their parents. In situations where allergies are a concern, always look at the materials used for the bag before purchasing. Most are made of cotton, polyester and other merged materials. Keep an eye open for any material that might cause a reaction, and you won't have any future issues.
q:

What should you do if your sleeping bag starts to smell?

a:

When washing it no longer gets the smell out, then you'll have to take it a step further with the cleaning solutions. Mildew can be a big issue with something as large as a double sleeping bag and is usually caused by a wet bag not being dried properly. There are other things that can produce a smell that won't go away like urine and certain bacteria.

When you've hit a wall in trying to get this smell out, if instructions permit dryer use, put it in the dryer with a sock full of fragrant herbs. It sounds simple, yet it works much better than dryer sheets. Alternative options other than the sock are a hose or even cheesecloth.

And even if this fails, there is the nuclear option of adding baking soda or a brand named odor remover to the cycle. Be careful with the brand named option, since some of the ingredients can harm the actual fabric.
q:

What should couples consider when purchasing a double sleeping bag?

a:

Couples that want to sleep together should show preference to bags that don't come apart. They offer a better 'bed' experience and have a much more natural feel to them. Many also come with included pillows for each person
q:

Do I need to think about an all season or cold weather sleeping bags?

a:

Make it a point to know what environment you're going to be using it in. Not all bags will be comfortable in warmer weather, so prepare according to the temperature. The humidity alone can make for a rather unpleasant night of sleeping if you're in a very warm bag.
q:

Do the extras matter?

a:

Some of the options on the list come with pillows and even a removable blanket. These extras can make a difference in your purchasing decision, but only if you consider those extras worthwhile. Buyers that have their own specific blankets and pillows they want to use will find the extras just get in the way, and therefore are an expense they can do without.

Only pay for extras that you eventually plan to use. As a side note, if you have other sleeping bag users in the house, you can give the pillows to them!
Subscribe to our Newsletter