Best Winter Sleeping Bags
last updated:
Mar 19, 2020
What's more important, your comfort while camping or your company? Tough question, right? Well, in reality, both choices are up to you- who you invite and how you sleep. To ensure a comfortable and cozy night's sleep, you're going to need a comfortable and cozy sleeping bag. Now, listed here, these aren't your ordinary run-of-the-mill bags. These sleeping bags are specifically designed for winter camping and providing you with ultimate warmth. The ideal winter sleeping bag will be comfortable, warm, and durable. Check out the best of the best listed here and check out the criteria section to see how each bag was chosen.
This is the best product on our list that is currently in stock: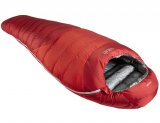 Rab Ascent 900
Why is it better?
Lightweight 
Comfortable 
Waterproof
In a
Hurry? Editors choice: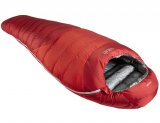 Test Winner: Rab Ascent 900

13
Researched Sources
12k
Reviews Considered
10
Hours Researching
18
Products Evaluated
Insulation
Materials
Comfort
Value
By Default
Criteria Used for Evaluation


Insulation
How warm your sleeping bag will be is determined by the type of material used to fill the insulation on the bag, the volume or loft of that filler, and how the bag is designed. Typically, bags designed with greater loft or volume fills will boost warmth better than those sleeping bags with lower loft or volume fills because the loft and volume fill provides insulation to protect you from low temperatures.
Most insulators used in sleeping bags use your own body heat to regulate the thermal temperatures within the bag, and the overall design of the bag will also tell you how spacious that sleeping bag will be. Some people prefer roomier sleeping bags when they rest because they are allowed more freedom of movement, which can work out well for people that toss and turn often as they sleep. Also, many people like sleeping with extra layers of insulation as well, and if that's the case, then some extra room can certainly help.
One of the most important things you'll want to consider when taking a look at sleeping bag warmth is the type of filler material your sleeping bag uses to create insulation and warmth. Most winter sleeping bags come with one of two types of insulation, either down or synthetic. Which type of insulation you need can depend on a variety of factors including budget, what weather you are likely to encounter when outside, and how much insulation you're looking for.
Sleeping bags made with synthetic insulation do a better job than down as far as retaining their loft and their warmth because down is known to lose its insulative capabilities when it gets wet. Also, synthetic insulation dries out much faster than down. However, when compared to down insulation, synthetic insulation is not as durable, and also weighs far more. So, if you know you'll be packing down your sleeping bag to carry it along with you, you might want a more lightweight down insulated sleeping bag.
Also, while synthetic insulation does try out faster than down, and it insulates better than down when it gets wet, it still is affected by moisture in its ability to produce warmth when it is wet. Synthetic insulation also weighs at least two times more than down insulation does and also packs down much larger, which is another factor to consider in regards to packing and carrying your sleeping bag.
Many brands that use down insulation also waterproof the sleeping bag or the insulation itself using some materials or coatings, which means down is starting to compete with synthetic insulation's primary selling point: the ability to keep you warm when the bag gets wet. However, if you do know you'll be sleeping outdoors in very wet climates, then synthetic insulation might be the better option.


Comfort
The main factor that dictates how comfortable your sleeping bag will be is the type of materials found on the inner area of the bag, how well the bag feels when you are inside it, and how much interior space the bag provides compared to how much room you really need. Most wide style sleeping bags tend to feel more comfortable when you sleep inside them since they give you the freedom to move around. If you are an active sleeper, then a wider-style sleeping bag probably will work better for you, since you'll want that extra flexibility for a good night's sleep.
However, if you are primarily a back sleeper, you can probably skip going for a wide-style sleeping bag, and get a smaller sleeping bag. If you don't need the extra space, you'll feel much warmer in a smaller sleeping bag. The more space in a sleeping bag, typically the more difficult it is for the bag to insulate and keep you warm, so you have a trade-off between space and warmth.
Still, the vast majority of people prefer to have room to move in their sleeping bags, since they like to sleep however they want. If you feel like that, and what options for your sleeping positions, then a wider-style sleeping bag will probably work better for you.


Durability
As far as durability is concerned with a sleeping bag, lighter bags tend to not be as durable and strong as heavier bags. However, most sleeping bags will suffer if they make contact with rocks or other items that can puncture holes in them. One measurement that helps dictate the level of durability in the sleeping bag is the denier rating, which measures how thick a fabric is in a sleeping bag.
With punctures and abrasions, both high and low denier sleeping bags will still tear depending on what they encounter, but higher levels of denier typically do mean a sleeping bag can last longer than a sleeping bag with a lower denier level. The vast majority of people prefer to have room to move in their sleeping bags since they like to sleep however they want. If you feel like that, and what options for your sleeping positions, then a wider-style sleeping bag will probably be more durable for your liking.


Value
You'll need to factor in the type of value you are getting out of your sleeping bag when you purchase it. Of course, this is especially important if you are shopping on a budget and want to purchase a high-quality sleeping bag at a cheaper price. In our list above, we've recorded the types of values you'll get with the various products on our list.
Typically, you'll have a choice between a more durable, longer-lasting bag that costs a bit more versus a less expensive sleeping bag that won't last as long. Depending on where you camp, and how often you spend the night in the great outdoors, you'll want to consider your budget as well to help you make your decision. If you do spend more money, your sleeping bag will last longer and save money in the long run. However, if you can't afford to spend the money, buying a decently affordable sleeping bag might be right for you.
Expert Interviews & Opinions
Most Important Criteria
(According to our experts opinion)
Experts Opinion
Editors Opinion
Users Opinion
By Default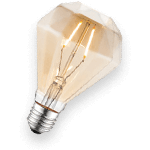 Hood
A hood on a sleeping bag gives you some extra head protection and warmth when the temperature drops outside. Having a hood on a sleeping bag can increase the warmth and insulation you feel at night. If you forget to cover your head, you'll lose heat through your head area easily, even if you are kept warm as you lay inside the rest of your sleeping bag. You want to make sure you get a sleeping bag that has a hood that's comfortable for you, and you can always test this out before purchasing your sleeping bag by going to a store and laying inside the bag.
Sleeping Pad
Besides a great winter sleeping bag, you may also want to consider a sleeping pad. These pads are placed under your bag and act as a barrier between your bag and the cold ground. These pads absorb the chilliness and help to provide with not only a more comfortable night of rest but also a warmer one. Most of these bags have an R rating, and for wintertime, the lowest you'll probably want to go is an R rating of 4.
Other Factors to Consider


Size
However, the roomier your sleeping bag is, the less capable it will be of using your body heat to thermally regulate the temperature, meaning you may wind up with cold spots in your bag, and less heat than if you get a sleeping bag that is a bit less roomy. The more space you have inside your sleeping bag, the longer it will take for the bag to get warm, and the harder it will be for the bag to keep you warm. So choose your space wisely when you decide what sleeping bag you'd like to purchase.


Features
Many winter sleeping bags that are insulated with down usually also feature water-resistant outer shells that also work well to ventilate and regulate your body temperature. While down bags aren't ever fully waterproof, they do offer decent weather protection, and as long as the outer shell is made to resist water, it will dry faster. If you know you'll be camping outdoors when it is raining or snowing, then having a bag with some kind of water-resistant shell especially if the insulation of the sleeping bag is down, will be a bonus to have in moist climates.
Some winter sleeping bags come designed with pockets so you can hold items as you see fit. You'll find both internal and external pockets on your sleeping bag, and how many necessities you feel you need in your bag as you sleep is really a matter of personal preference. However, it is nice to have your must-have items near you as you sleep, so having a few pockets will certainly come in handy. Still, the total amount you feel you need is totally up to you.
Frequently Asked Questions
q:

What do I need to know about my sleeping bag's water resistance before making my purchase?

a:

Many sleeping bags on our list use some kind of waterproof protection. The most common water-resistant features designed into sleeping bags are water-resistant shells covered with DWR (Durable Water Repellant) technology, which helps keep the water beading off of the exterior of the shell. However, even sleeping bags that come with water-resistant technology are not fully waterproof, and if you know you'll be in a wet climate often, you'll probably want a bag with synthetic insulation to help with that. Synthetic insulation has the ability to maintain its warmth even when wet.
q:

How should I store my sleeping bag?

a:

If you store your sleeping bag correctly, you'll be able to get a lot more use out of it, because you'll extend the life of your product. Get a big storage bag that has some ventilation and doesn't compress the material in any way. If the bag compresses the material, it will cut into the life of the sleeping bag. Cover the sleeping bag with the storage bag, and place your sleeping bag in an area where it will stay safe and out of the way. Make sure that you never store the sleeping bag unless it is FULLY DRY. A folded up wet sleeping bag can grow mold and bacteria easier than you'd like to imagine.
q:

How should I wash my down sleeping bag?

a:

Down bags should be washed with light soap products made to wash down products (that means you need to avoid detergent). You can wash your down bag in a washing machine with the correct soap, and then hang it to dry. Or, you can hand wash the bag and hang it to dry.
q:

How should I wash my synthetic sleeping bag?

a:

Synthetic sleeping bags are far easy to maintain than down bags, and they are easier to wash as well. Most synthetic bags can be washed in the washing machine with regular detergent, and while we recommend hang-drying them, some of them can still be thrown into the dryer. However, if you do decide to throw the bag in the washer, you should be cautious with the insulation. A good trick to keep the insulation from bunching up in one area is to throw it in the dryer with a tennis ball. This will help the insulation to evenly spread out and prevent cold spots.
Subscribe to our Newsletter