Best Midlayers
last updated:
Feb 07, 2020
The cold is here; have no fear! WIth a midlayer, you'll have your own, private, sort of insulation system on your very own body. Think of it as a warm winter comforter that you don't have to share with anyone else. The key to staying warm as you venture outside all winter long is layering. The midlayer is the insulation layer. It is typically the warmest piece of clothing you have on. Making the midlayer the warmest is key to comfort while doing high cardio adventure sports in the outdoors because this layer can be taken off if it starts to become too hot. Insulated outer-layers cannot be removed since this top coat is also what keeps you waterproof in the snow. Check out our top picks below.
This is the best product on our list that is currently in stock: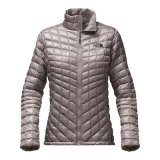 The North Face Thermoball
Why is it better?
Available in many colors and patterns
Available for men and women
In a
Hurry? Editors choice: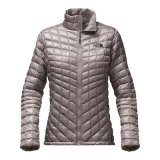 Test Winner: The North Face Thermoball

12
Researched Sources
2.2k
Reviews Considered
11
Hours Researching
18
Products Evaluated
Features
Fit
Style
Insulation
By Default
Criteria Used for Evaluation


Features
Some jackets have extra features that greatly add to their utility. One of the most crucial to look for is hand gaiters. These are a small hole that can be found at the end of each sleeve that is supposed to be worn around your thumb. This feature extends the sleeve down, over your hand and has two purposes. The first is to provide your hands with extra warmth. These gaiters basically act like fingerless gloves, keeping the lower half of your hand covered if you have to take your gloves off for any reason. They also keep your sleeve in place and make the process of layering up much simpler.
Although almost all midlayer jackets have two hand pockets, there are some extra bells and whistles that your pockets can have that you should watch out for. The first are zippers, which is an almost ubiquitous feature at this point. Zippers add a level of security to your pockets that is important while adventuring in the backcountry. An extra pocket, typically located on the outside or inside of the chest, can also be extremely helpful. Finally, if you like to listen to music as you exercise, look for a media port located in one of your jacket's pockets. This helpful hole allows you to thread your headphones through the inside of your coat while keeping all your pockets tightly shut.
The final feature you should look for is the ability to synch shut the bottom of your jacket. This is done using a drawstring cord that will be located within the hem. This feature is great because it helps to keep your body heat in on cold days. It can also be useful for keeping your jacket in place.
None of these features make or break a jacket, however, they can be important for ensuring that you are the most comfortable that you can be. Think about how you will be using your midlayer jacket, and if any of these features are important to you decide that right away. This will help you weed out jackets, and simplify the entire process.


Fit
Most midlayer jackets are styled with a slim, athletically cut fit. This fit is ideal for a midlayer because it hugs the body, making it easy to fit your jacket under a larger shell. If you want to put more than a thin base layer beneath your midlayer though, the tight fit can be problematic. If that is the goal sizing up for your midlayer is probably a good idea, and as long as you have a spacious shell this shouldn't make it harder to fit your midlayer beneath it.
Despite offering a slim fit, midlayer jackets should still provide ample movement. If you feel that your jacket is constricting in any way than it is probably too small. If it isn't too small, try out a different jacket since it's possible that it just doesn't work for your needs. If you need extra mobility, look for midlayers that have lighter, stretchy fabric underneath the arms and along the sides, since these are the areas that move the most while you exercise.


Style
Before choosing a midlayer jacket you want to be sure that it comes in the style that you are looking for. Some jackets are only available for men or women, while others can be bought in a style designed for either gender. The shape of a jacket varies greatly depending on which gender it is designed for, so make sure to buy the correct one.
Another important style consideration is whether or not a midlayer jacket has a hood. This is strictly a matter of preference, and almost all jackets that don't have hoods still have collars to provide extra warmth to your neck. Many hooded jackets are also available in a style that doesn't have one and visa-versa. This means that if you find the perfect jacket, but it isn't styled quite right, look around – there may actually be another version on the market.


Insulation
Fleece jackets stand alone in terms of insulation. They don't have any inner insulation, but rather utilize the fleece material that they are made of for warmth. The thicker the fleece the warmer it is. The number you want to look for is weight in grams per square yard, with the higher weights representing thicker fleece. The thickest fleece jackets are very warm but do not breath well. If this is the type of midlayer you want, go for something that weighted at 200grams or less.
Other midlayer jackets are lined with one of three insulation types: synthetic, down, or Marino wool. Each has its advantages and disadvantages. Synthetic insulation is more breathable than the others and retains its heat after becoming wet. However, it is also heavier and not as warm. Down insulation, which utilizes the under feathers of geese and ducks, is much warmer, extremely lightweight, and can be compressed more than the others. This insulation falls short in terms of breathability though and ceases to be warm if it becomes wet. Merino wool, which is the least common type of insulation on this list, which is surprising because in many ways it combines the best of what the other insulation types have to offer. It is more breathable than down and continues to provide warmth after becoming wet. It is also warmer than synthetic insulation. Jackets made with synthetic and wool insulation use the same method as fleece to measure their warmth. Down jackets use fill power, which denotes how much space in cubic inches one ounce of down fills up – higher numbers mean more warmth.
For use as a midlayer, fleece, synthetic, and wool insulated jackets are your best bet. This is because they provide ample warmth, but also release heat more readily ensuring that you won't overheat. However, if you are looking for a midlayer jacket that will keep you warm in subzero temperatures, down may actually be a better choice.
Expert Interviews & Opinions
Most Important Criteria
(According to our experts opinion)
Experts Opinion
Editors Opinion
Users Opinion
By Default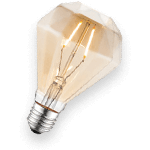 Choosing the right one
The right midlayer jacket can be the cornerstone around which you design your wintertime active wear. This jacket must be warm, yet breathable so that it keeps you comfortable in a variety of temperatures and as you work up a sweat. Picking a jacket that has some type of water and wind resistance adds to its versatility, and allows you to wear your midlayer as an outer layer as well. Clearly, this piece of apparel is integral to staying comfortable in all sorts of weather, so take your time when deciding which jacket is right for you. Midlayer jackets are not cheap. The top jackets on the market will cost you well over $200, while average prices fall somewhere between $150 and $200. Cheaper jackets can be found, but often the lower price is a sign of lower quality material and an unflattering fit. However, if you are determined to get your jacket at a lower price, good deals are out there.
Other Factors to Consider


Breathability
The breathability of a jacket is determined by two main factor. Firstly, is the density of the fabric. Lighter weight fleece is more breathable than thick fleece, and for insulated jackets, a softshell will keep you warm while also allowing excess heat to escape. The second factor is the addition of lighter weight fabrics in strategic areas, such as along your sides, in your underarm, or on your back. These are the areas that are less crucial for keeping but the heat in, but also tend to overheat first. A midlayer is there to provide extra warmth and insulation on super cold days. However, you also want your midlayer jacket to be able to breathe if you start to get hot. The more adaptable a jacket is to both the temperature outside and your body temperature, the more comfortable it will be on your wintertime adventures. This adaptability comes from several factors including the type of insulation used, the density of the outer fabric, and strategically placed lighter fabrics that allow the release of excess heat.
Frequently Asked Questions
q:

What are some of the best brands to look at for finding a midlayer jacket?

a:

A few brands stand out above the rest when it comes to performance jackets. The uncontested king is Patagonia. Not only does this brand have some of the best midlayers on the market (I'm looking at you nano-air), but they have incredible customer service and a lifetime warranty on all their products. If your Patagonia clothing rips you can send it in and they will repair it free of charge. it doesn't matter how long you've owned it, or even where you bought it.

Arc'teryx, Black Diamond, Mountain Hardware, Smart Wool, and Outdoor Research are a few other brands that also offer incredible quality. Of course, all of these brands are super expensive. If you are looking for a jacket at a better price, Columbia can be a good choice, although the lower price often does mean shoddier material and fit.

Over the brand names, we think that which website you search on is almost more important. With websites such as Zappos, they offer free shipping and free returns. As an added bonus, they ship their items out insanely quickly. We prefer to buy on sites like the ones we have linked here because they are full of honest reviews from people just like you. So, even if you're shopping on a budget, you will still be able to find something for you and read honest reviews.
q:

What are common buyer's mistakes?

a:

The most common mistake that people make when buying a midlayer jacket is to get something that is the wrong size. Whether too large or too small, keep in mind that this jacket will be work as a layer and therefore must be able to accommodate other clothing above and below it. Think about how you like to layer so that you can purchase something that fits perfectly. If you are going to deviate from your normal size, sizing up is usually the better choice.

The other common mistake is to buy a jacket that is to warm and lacks breathability. Thinking about your jacket abstractly you may believe that you need as much warmth as possible. Warmth is important of course, but this jacket is meant for active use, making breathability more integral for comfort.
q:

How does layering with a midlayer work?

a:

The most common way to layer for wintertime activities uses three different pieces of clothing. At the bottom is a moisture-wicking base layer. This can be a tank top, short-sleeved t-shirt, or long-sleeved t-shirt depending on preference and the weather. Above that comes the insulated mid layer. Finally, the outer layer should be some type of shell jacket. Hardshells provide more protection from the elements, while softshells are more breathable.

The importance of a midlayer is twofold. Firstly, this is the layer that provides the most insulation and is therefore what keeps you warm. Secondly, the midlayer can be removed if it becomes too hot, while the outer layer, which provides protection from the elements, cannot be removed. This second reason is why it is crucial to keep your insulating layer and protective layer separate – if your outer layer is providing cover from water and wind as well as warmth, you have less versatility in terms of how hot your outfit it. This lack of versatility makes it more likely that you will sweat, which can wet your clothes and becomes dangerous as you begin to cool down again.
q:

What types of activities require layering with a midlayer?

a:

Midlayers are important when doing high cardio activities during the winter. Backcountry skiing, snowshoeing, alpine climbing, and fat-tire biking are all examples of sports where wearing a midlayer is crucial. Activities that are less intensive in terms of cardio, but put you outside in the cold for long periods of time are also good times to wear a midlayer. In-resort skiing and snowboarding, and dogsledding are examples of these types of activities.
q:

How does one wash a midlayer jacket?

a:

How to properly wash a midlayer jacket depends on what type of insulation it uses. Most fleeces are machine compatible. They are ok in cold or warm water but use a gentle cycle. Also, turn them inside out to prevent pilling. Hang drying a fleece will be easier on the fabric, but placing them in the dryer won't ruin the material. Again, use the gentlest setting and remove the fleece from the dyer as soon as it is done. Jackets with synthetic insulation can be washed similar to fleece, except always wash them in cold water and use dry powder, unscented detergent.

Down jackets require more special consideration when washing than other types of insulation. Like synthetic jackets, use a mild detergent. Don't wash your down jackets in a top loading machine, since the center agitator can damage the jacket. Make sure to wash your down in cold water on the gentlest cycle possible. Drying your down jacket should be done in the dryer. Air drying may actually cause the jacket more harm since it increases the potential that the down feathers will clump. Tumble dry your jacket at low heat, and add tennis balls to the drier. The balls will fluff the down insulation as it dries. Make sure the jacket is completely dry before putting it back in your closet.