Best Winter Tires
In a Hurry? Editors choice: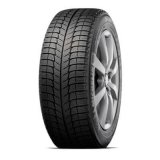 Test Winner: Michelin X-Ice Xi3

Throughout your life, you have probably heard it time and time again from your friends, parents, or other family members that you should equip your vehicle with winter tires
when the snow begins to fall
and when ice begins to form. They only say this for your safety because, with your summer and spring tires, they will just not cut it when things get slick. You see, the tread compound on these types of winter tires will stiffen and the likelihood of them providing sufficient traction is greatly reduced when temperatures decrease and
heavy snowfall starts
. If you are on the road quite a bit during the winter season, you should make it mandatory to shop for these specially designed tires. Below we have listed the top ten winter tires to keep you safe this winter season.
Standout Picks
Criteria Used for Evaluation
Effectiveness
What is the point of a winter tire that does not provide traction in slick and cold conditions?
Strap in boys and girls because there is a lot to cover here. Did you ever wonder why winter tires are special? Well, the main reason is due to their composition and this all starts with the rubber compound. With winter models, there will be no compromise of performance in regard to the summer and spring (unlike all-season models which are limited in icy performance as they need to remain feasible in warmer weather). Basically, specially designed compounds made for colder weather will not lose their grip at lower temperatures (with others losing their grip below 45 or 50 degrees).
But, the tread design is also important and this is where hydroplaning comes into play. This refers to when a vehicle begins sliding uncontrollably because the tires encounter more water than the treads can displace. To enhance the hydroplaning-resistance, look for models that offer deeper treads and also more sipes (which will enhance the grip even more). Oh, and you can also look for studded versions if they are legal in your place of residence. Because studded tires can damage the roads, they may not be legal but if they are the embedded small metal studs will offer increased traction.
Durability
While factors can accelerate the wear of a tire, not all models will possess the same durability.
Due to the abuse that all tires will endure in their lifetime, it is normal for them to gradually lose their tread. This is to be expected but what you also need to know is certain factors can lead some models to lose their tread at a more accelerated rate. Of course, there are models (such as high-performance tires for sports cars) that will naturally wear faster than others (such as touring ties for sedans).
But, this is also where it is important to understand why snow tires are designed to be during the appropriate season and not during warmer climates. Due to the fact that the tread rubber is more flexible than all-season and summer models, it also means it will wear considerably more if driven on warm and dry pavement. Other factors such as inflation pressure and alignment conditions can also lead to early tire wear, so be aware of that. As far as what you need to look for, as a consumer, just look for rubber compounds and tread that are high in quality and thick.
Ride
One of the downsides to this design is its performance on dry pavement. But, some options will be more tolerable than others.
It is time to address one of the biggest issues with snow tires and that is their performance when you are driving on dry pavement. Most models will not provide an unbearable ride but the thing is, due to the nature of the rubber compound, they will not perform as well as summer models on dry pavement. But, summer models offer no traction during the winter. And, as for all-season models, they are not really great at either one (but are decent at both). So, all this wraps up with this one statement; winter tires work great at their job and manage their tradeoff very well (most of the time).
One of the most common complaints is with the noise of a snow tire. However, designers have done everything in their power to fix this issue with modern technology. Nowadays, the noise factor is limited but you will still come across models with a lot of noise at higher speeds. Stability and steering response can also be an issue on dry pavement but, again, not all options will be dreadful at this.
Compatibility
The size you get needs to be right for your vehicle; it is as simple as that.
There are different types of tires out there and determining the type you need will come down to your vehicle. You have passenger and light truck tires and the latter will be able to handle larger loads than the former. So, if you need new winter tires for your truck then you should probably stick with light truck models (especially if you plan to drive with heavy loads in your bed). For cars, small pickups and coupes then passenger models will probably suffice.
That is just one step of the process as the other is the size. To keep things consistent, it may be wise for you to stick with the tire sizes that your vehicle was originally manufactured with. Then again, you do not always have to do this and you can opt for narrower models. To help you from getting stuck, narrower models can actually pay dividends. It makes sense, when you think about it, as with wider tread the likelihood of snow floating on the top of the surface is enhanced.
Protection
It is never a bad idea to look out for warranties.
Let's just say that it is never a bad thing when the product you invest in is backed by a warranty. However, it may be even more so for snow tires as you never know what is going to happen. It was mentioned earlier but any type of tire is going to go through a lot of abuse during their lifespan. Plus, you can't account for sharp objects that can penetrate through the rubber compound when you are driving. If you find a warranty that will cover for that (while most sellers probably will not) that can only be seen as a bonus. At the end of the day, though, you probably at least want a warranty that will cover defects in workmanship and materials.
Top Ten Winter Tires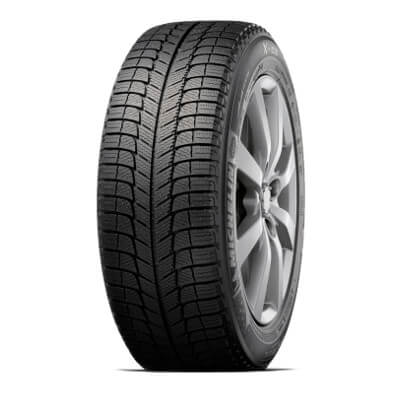 Michelin is another top-name brand when it comes to manufacturing winter tires for vehicles so seeing them so high on this list should not be much of a shocker.
Read more
Performance
To improve the hydroplaning resistance and to also offer firmness at higher temperatures and also flexibility at lower temperatures, this has been outfitted with a tread rubber compound that is molded into a directional tread design.
Build Quality
First off, the internal structure of the X-Ice XI3 includes twin steel belts and these are reinforced by spirally wound nylon. Also, though, the cross Z sipes will increase the shoulder block stability to enhance the treadwear.
The Ride
The same cross Z sipes that enhance the treadwear also increase the driving precision on dry roads. However, some users have noted this can be a little noisy on the freeway (over 70 miles per hour).
Compatibility
Michelin designed their tire to be suitable for a wide range of vehicles and also offers it in sizes 14 inches to 19 inches.
Warranty
Each and every Michelin tire is backed by their standard limited warranty. This will cover defects in workmanship and materials for the life of the original tread.
Overall
Much like the top option on this list, you can put your faith in Michelin and feel safe on the icy roads ahead. Besides the loudness at higher speeds, this is a good as it gets.

2

. Bridgestone Blizzak WS80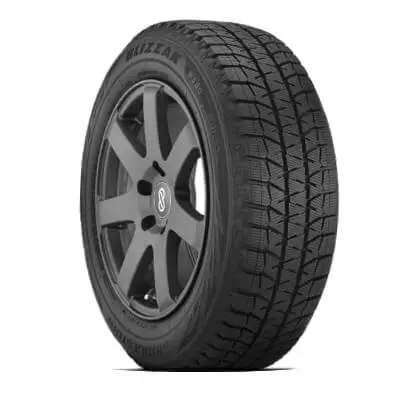 The WS80 from Bridgestone seems to be universally recognized as the best winter tires out there. With the placement on this list, you will get no argument from this guide.
Read more
Performance
The combination of the next-generation adaptive NanoPro-Tech Multicell compound and the water-loving hydrophilic coating ensure this tire remains flexible in below-freezing conditions. Additionally, the compound is molded into a directional tread design and features 20 percent more block edges.
Build Quality
While the treadwear seems to very good, when this does become 50 percent worn, you will be alerted as a tread depth indicator has been molded into the tread design.
The Ride
In addition to being fairly quiet at lower to medium speeds, this is also designed with an optimized footprint and this allows it to distribute force evenly for enhanced stability.
Compatibility
The WS80 is designed for those of you who drive sedans, coupes, compact vehicles and also minivans.
Warranty
With your purchase, you receive Bridgestone's winter tire limited warranty and for more information, you can visit their website.
Overall
It just appears as if the WS80 is the top-of-the-line option for slick conditions. Better yet, it is made by Bridgestone so you know the quality is going to be there.

3

. Firestone Winterforce 2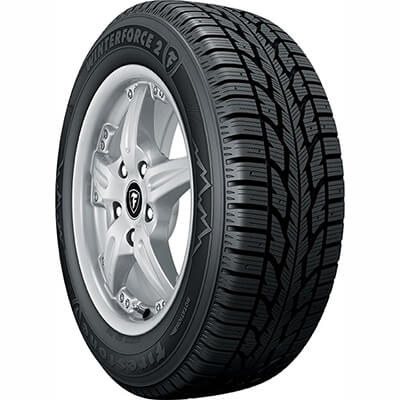 If you can look past the rather poor highway driving of the Winterforce 2, you can enjoy a tire that is built with a high-quality internal structure and also superb hydroplaning resistance.
Read more
Performance
So many features help to improve the performance here including the deep circumferential grooves and wide lateral notches that help to channel both slush and standing water away from the contact patch.
Build Quality
As with other models, the internal structure of the tire includes twin steel belts that have been topped off by a polyester casing to combine ride quality with superb strength.
The Ride
Here is the deal; the ride is superb until you reach freeway speeds. The responsiveness is not the best and keeping the vehicle straight is nearly impossible without steering.
Compatibility
In addition to the fact that you can get different sizes, this is ideal for owners of minivans, coupes, and sedans.
Warranty
On the official webpage of Firestone, they have their warranty in detail. Basically, they will replace your model if it becomes unusable for any of the conditions on their webpage.
Overall
Given how expensive tires can be, it is a welcome sight that such an incredible model is rather cheap. But, do not let the price fool you, this is a high-quality snow tire.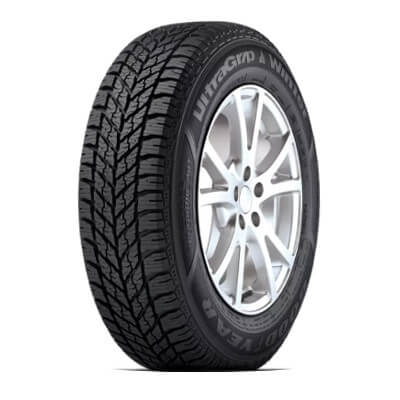 Goodyear designed their winter tires to be all but perfect for all drivers around the world. In regard to its performance when things get slick, it passes with flying colors.
Read more
Performance
To accommodate the use of optional metal studs, this radial tire has been molded. Also, it is designed to offer high levels of traction when you drive on slicker surfaces.
Build Quality
To promote even treadwear, Goodyear designed their model with strong shoulder blocks.
The Ride
While a few users have claimed this has a strange feeling when driving, others rave about the comfortable ride and the fact that this handles bumps extremely well.
Compatibility
As mentioned, this is all but designed for every driver out there. It is a suitable solution for drivers of crossovers, sport utility vehicles, light-duty trucks, sedans, coupes and minivans.
Warranty
If you buy this through Tire Rack, you will receive their road hazard warranty which provides you with a great peace of mind.
Overall
A theme is developing with this list and that is the top-end manufacturers make the best winter tires. Much like with the others, Goodyear definitely delivers the goods (no pun intended).

5

. Nokian Hakkapeliitta R2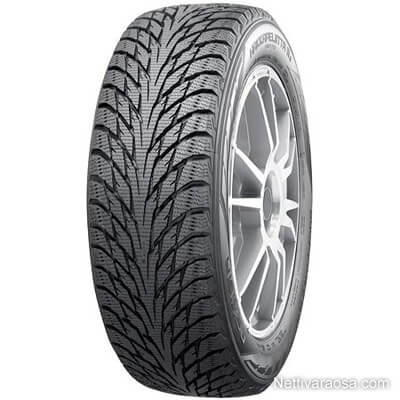 At the price of admission, the Hakkapeliitta R2 better be a high-performing model. Well, it is safe to say that even though the price is steep, the improved driving experience in the winter is worth it.
Read more
Performance
What enhances the traction provided from these winter tires are the diamond-tough grip particles in the rubber compound. Plus, the grip claws also improve the traction when braking and accelerating on ice.
Build Quality
To ensure that this tire would be as durable as possible, Nokian designed it with a sidewall compound that contains extremely strong aramid fibers (which is the same material used in aerospace industries).
The Ride
There have been a few reviewers who have felt this model is not the most comfortable at both lower and higher speeds.
Compatibility
At the official product page, you can shop by the size you desire which is a really nice feature.
Warranty
Nokian does back their product with a warranty but it is vital to note that if you buy this from an unauthorized dealer or via an online auction, the warranty will not apply.
Overall
With an excellent combination of durability and performance, it is hard to go wrong with this option. While the comfortability of the ride has been brought into question, it still remains superb.

6

. Bridgestone Blizzak DM-V2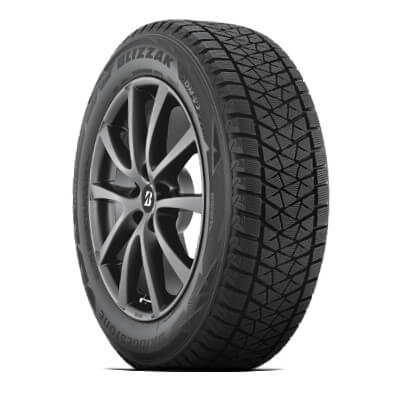 No matter what, you know that you can put your faith in Bridgestone to deliver a high-quality option. While the DM-V2 is not quite as impressive as their WS80, it is quite good in its own right.
Read more
Performance
Bridgestone integrates their Multicell compound to get the job done here as this will allow the DM-V2 to remain flexible in below-freezing conditions and improve braking and traction on ice.
Build Quality
55 percent of the tread depth of the DM-V2 features the Multicell compound and the other 45 percent features a standard winter tire compound.
The Ride
As one reviewer pointed out, on dry road conditions, this can provide a ride that is a bit unresponsive. This is to be expected from most models so it is not too much of a shock.
Compatibility
If you drive a pickup, crossover or sports utility vehicle, the DM-V2 model is going to be more than suitable to your needs.
Warranty
As with the other model that is made by Bridgestone on this list, this bad boy right here is backed by a limited warranty (with more details available on Bridgestone's website).
Overall
It is Bridgestone and it can't be overstated enough that it is never a bad thing to go with a top-name brand. Now, their DM-V2 is not a perfect design but it will get the job done very well.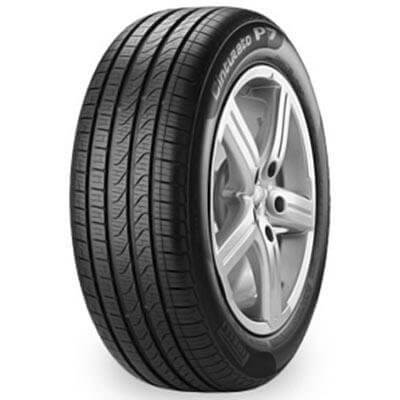 Now, do keep in mind that this next model is an all-season tire. With that said, Pirelli has designed it specifically to handle winter weather thanks to its special compound.
Read more
Performance
To increase the hydroplaning resistance of this tire, it has been made with four wide circumferential grooves to help evacuate water. But, some users have claimed this does not work that great on wet roads.
Build Quality
A few features increase the durability of this model including an internal structure that features twin steel belts that are reinforced by spirally wrapped polyamide. Also, the Cinturato P7 sports a progressively flexible sidewall.
The Ride
Being all-season, this is outfitted to be driven in wet and dry conditions. It helps that the continuous outboard shoulder promotes steering response.
Compatibility
This is a grand touring all-season model that is designed for drivers of luxury and touring vehicles.
Warranty
Pirelli offers a limited warranty and if you want to know a little bit more about it, you can check out the official product page.
Overall
Though some drivers have questioned the performance on wet roads with the Cinturato P7, it is a fantastic all-season model that will give you peace of mind during all four seasons.

8

. Continental WinterContact SI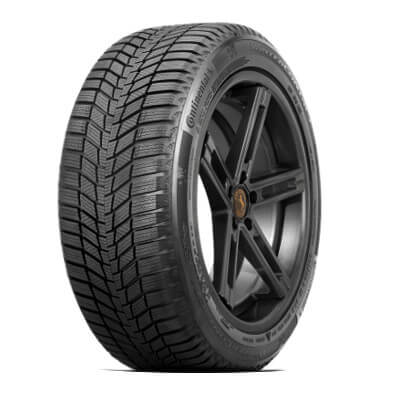 This is not the only model to be designed with it but what is so convenient about the WinterContact SI is that once it is worn 50 percent, you will be alerted of such.
Read more
Performance
In addition to the PolarPlus technology which uses additives to offer an increased enhancement in grip over summer tires, this also uses zig zag sipes to increase the tread surface's snow biting edges.
Build Quality
One really cool feature of this design is that when it becomes 50 percent worn, you will be warned as there is a tread depth indicator that is molded in the tread design itself.
The Ride
Admittedly, this does not seem to be the best model for non-snowy conditions. The road noise can be an issue and at faster speeds, the steering response is lacking.
Compatibility
On top of the fact that there are plenty of size options available to fit a number of different vehicles, this is designed for drivers of crossover vehicles, sedans, minivans, and coupes.
Warranty
Within the first 12 months of use, if this becomes unserviceable then you can have it replaced for free.
Overall
In a way, this can be seen as a cliché model. Most people do not like snow tires because of their performance elsewhere and this is a perfect example of such. Of course, it does what it was designed to do.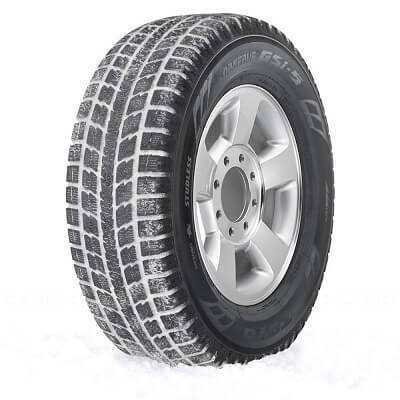 Out of all the winter tires models on this list, perhaps none of them have received quite the feedback of the Observe GSI-5. Most drivers love it but there are those who claim it struggles mightily on ice.
Read more
Performance
Both the microbit technology and advanced tread compound allow the GSI-5 to improve traction on slick surfaces. Although, some users have not been shy in their criticism of this model.
Build Quality
For the most part, the build quality seems average to good. Many reviewers have felt lukewarm about the treadwear of the GSI-5.
The Ride
While the center rib design ensures straight-line stability, the absorbent carbonic powder offers superior contact to the road. Also, this does not howl as bad as other winter tires out there.
Compatibility
Most of you will be able to find an appropriate size as Toyo offers their model in sizes 14 inches all the way up to 20 inches.
Warranty
This is another model that is backed by a limited warranty and while it is not much, it is certainly better than nothing.
Overall
Let's not act like there have not been drivers out there who have felt uneasy about their experience with this model because there have. But, the general consensus is that this offers increased traction and performance on slick roads.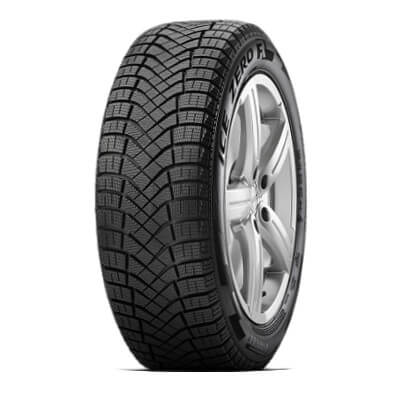 We come back to Pirelli and this is another one of their all-season tires. But, to enhance the grip in icy conditions, this is outfitted with specially designed sipes to wick away water.
Read more
Performance
The specially designed sipes do wonders for the performance of this model and wick away the film of the water that will develop between the contact path.
Build Quality
To enhance the wear characteristics of this model, it has been designed with a wide and stable footprint and this is going to evenly distribute the pressure across the face.
The Ride
Feelings seem to be split with this tire on dry roads. Some feel the response is much better than other snow tires while others feel it offers a sluggish ride.
Compatibility
You can choose between sizes 14 inches to 20 inches. Also, this is optimized for family sedans, minivans, and coupes.
Warranty
On the manufacturer's website, there is no indication of an included warranty.
Overall
When it comes to delivering traction on slick surfaces, the Zero FR succeeds with flying colors. That is certainly the main objective here and this alone makes this a suitable option.

Subscribe to our Newsletter