Best Fishing Rods For Kids
last updated:
Apr 22, 2020
Do you remember when your father handed you your first ever fishing rod? If you are anything like the average child, to be honest, you probably were disappointed that it was not an action figure or a Barbie doll. But, chances are, you quickly fell in love with the craft and now, it may be time to offer the same experience for your little one/ones. Early on, children should learn the basics of fishing so that in the future, they can take this experience to the next level. But, everyone has to start somewhere and the following kids fishing rods allow your children a great way to become witness to the glorious world of fishing.
In a Hurry? The test winner after 17 hrs of research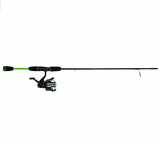 Shakespeare Ugly Stix GX2
Why is it better?
Designed with a machined aluminum spool
Features one-piece stainless steel guides
It is a fishing rod and reel combo
In a
Hurry? Editors choice: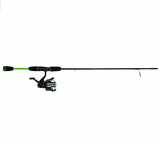 Test Winner: Shakespeare Ugly Stix GX2

10
Researched Sources
2.4k
Reviews Considered
17
Hours Researching
19
Products Evaluated
Ease of Use
Durability
Accessories
By Default
Criteria Used for Evaluation


Ease of Use
It is one thing for a professional fisherman to get ahold of a brand-new fishing rod and an entirely different animal when a kid picks one up. To no one's surprise, it is going to be much easier for the professional to understand the mechanics and engineering behind the fishing rod and its system. So, in order to facilitate this for younger audiences, the fishing rods need to be dumbed down. This is not an insult to children and instead is a reminder that everyone starts somewhere and beginner steps are always necessary. For fishing rods for kids, this ultimately means that a fishing rod will be all-but gutted of any moving components to keep the size of the rod and the reel small.
But, as all kids' versions will apply this general concept, you also want to ensure that the best fishing rod for kids you are looking into does not have a habit of tangling. Even the most esteemed fishermen in the world will get their fishing lines tangled from time to time, but the less chance of it happening the better. Basically, they are kids and the experience should be kept as user-friendly as possible.


Durability
When you are in the market for a product that you will primarily use, it is a little easier to judge the durability. Even though a product will only be as durable as the materials utilized and the construction method, you are ultimately the one left to handle the item you invest in. However, this is complicated with a kid's item as they are the ones in control. Because of this, the important of the durability is amplified. After all, children could care less about the build quality of a product as they just want to have fun. The last thing you want to do is fill your child with an insurmountable amount of hype and anticipation to go fishing only to see the rod break on their first use.
Two quite common methods of construction for fishing rods are fiberglass and graphite. While each offers specific performance advantages, you do not need to worry too much about those as it is for your small child. But, both offer an ideal amount of durability but are not necessarily indestructible, either.


Accessories
Providing your child with one of the best fishing rods on the market is your number one goal here. But, they will need more than that to fish with success. On top of this, accessories such as fishing line, a reel, floats, lures, and any other items in a fishing box will need to be obtained. Well, why not just invest in a total package that provides everything you are looking for? Guess what, some sellers do just that.
Investing in a rod that already has a pre-spooled line and all the lures and hooks a child could want will make things easier for yourself. Plus, fish can be picky creatures and some will not bite unless you through in bait that they are interested in. Remember, the experience is one thing but providing your child with the thrill of reeling in an actual fish is another.
Expert Interviews & Opinions
Most Important Criteria
(According to our experts opinion)
Experts Opinion
Editors Opinion
Users Opinion
By Default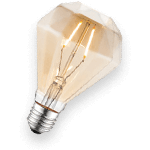 How to clean
After the child enjoys the fun of fishing for the day, it becomes your responsibility to ensure that it is ready to go for their next adventure. As such, it will be up to you to keep the rod in pristine condition to extend its lifespan as much as you can. To be honest, you should get in the habit of cleaning it after each use as you will never forget about it in the future. So, all you really need to do is clean off the rod with lukewarm water and a mild detergent. Take a cloth and begin cleaning the areas that need it.
As a side note, pay close attention to cleaning after the rod has been used in salt water as the likelihood of corrosion is increased. In addition, allow the rod to dry completely before you store it away.
Other Factors to Consider


Portability
Finally, let's put the focus on you. Up until now, everything had to do with your child's experience but their portability is your convenience. Chances are, you will want to tag along with your kid's new fishing equipment and to do this, you will need to find adequate space to fit it. But, the design of the rod can either make this easy or somewhat cumbersome. One of the main features to look for is if the rod is retractable or foldable. Even though kid's versions are considerably shorter than adult sizes, they can still be annoying to transport if they do not fold down.
In addition, some sellers will provide you with a specialized fishing bag or even just a generic sack for transport. This is ideal if you do not currently own anything that is suitable for such a task. As far as the weight, anyone who has ever held a fishing rod knows that this is never really going to be the slightest concern.
Frequently Asked Questions
q:

How Do You Store the Rod?

a:

Speaking of storing away your rod, that leads directly to this next question. In the spring and summertime, depending on how much your kids like to fish, the tool may be getting a ton of use. In this case, you want to store it in an area that you have easy access to. But, you also do not want to just throw it on the ground. Instead, ideally, store it on a rod rack in either a horizontal or vertical position. As long as the rod has no chance of being bent or damaged, you will be good to go.

However, you also want to avoid storing it where it could potentially become exposed to salt or dirt. Oh yeah, and speaking of salt, remove the fishing line from the rod if your child has been fishing in saltwater.
q:

Can You Fix a Broken Tip?

a:

Not only can you fix your rod when the tip becomes broken, but it may also be easier than you think. If you are fortunate and the damage is to the tip alone, you can merely replace the top with a brand-new one. However, if the damage is in fact to the rod blank at the tip a little more work will be required. To begin, you need to remove the old tip by cutting it as close to the end as you can. When doing so, though, try to avoid exposing the tip to too much heat as this could damage it.

From there, you will need a tip gauge to measure the size of the new tip top you will need. Once you have determined this and received the new tip top, you will need to glue it to the rod tip. As this can be a complicated process, it may be a good idea to look up an online tutorial video.
q:

What Are Some Ideal Bass Lures for Beginners?

a:

Given the fact that this guide is centered upon kids, it seems fitting to answer this question. When kids are starting out, it can be easy to become overwhelmed with the multitude of options when it comes to lures. Heck, even grown men can get intimidated by the awe-inspiring amount of options out there. But, to keep it simple, here are some of the best lures for catching bass for younger fishermen.

For one, it is hard to go wrong with the classic rubber worm. Truth be told, it is impossible to fish incorrectly with this type of bate. Of course, you could also start them off with a spinnerbait. With this type, your child will cast it out and then immediately reel it back in. Finally, you also have topwater lures and this allows your child to watch the bass hook on.
q:

What Are Some Common Causes of Line Tangling?

a:

No matter the skill level, anyone who goes fishing on any particular day could end up with tangles line. It is inevitable at some point so let your little one know that they are not alone. However, it typically happens for a reason and the likelihood of it happening can be minimized by teaching them to avoid some common causes. For starters, something as simple as overfilling the reel's spool can cause the line to tangle.

In addition, if the line is put on the reel incorrectly tangled lines can also result. Then again, the right fishing line needs to be used in the first place as not all line goes with each type of reel.