Taking up fishing? Here's what you should know first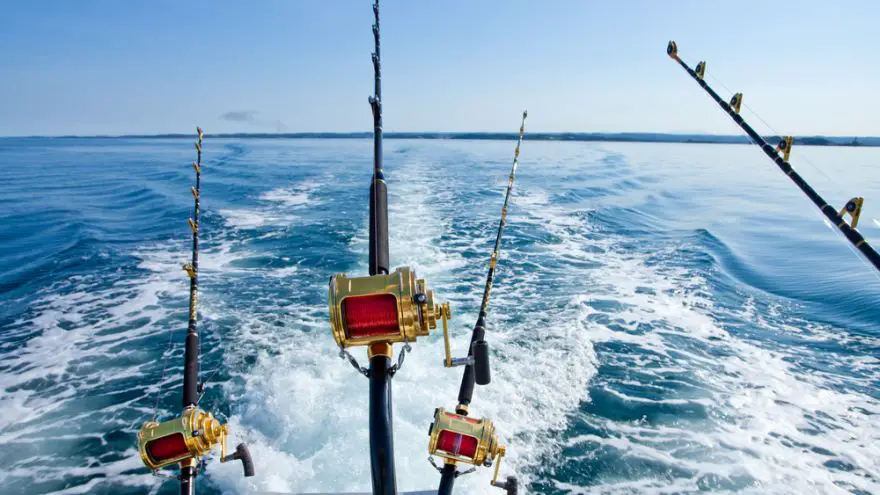 Taking up fishing? Here's what you should know first
gearweare.net
Whether you have never been, or are restarting your fishing habit, there are unique things about fishing that you may want to consider as you mentally prepare to start your new hobby. Many things have changed over the years, but for the new fisher, things may not be as they appear. Here are five things that you should know before making the decision to embark on the journey:
The Odors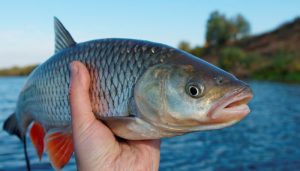 There is nothing in fishing that doesn't stink. From the bait you use, whether it be a synthetic substance like Powerbait, or an expired creature, such as sand shrimp, it will stink. Your hands will stink, your vehicle will stink, and you will be dirty.
If your bait is successful and you reel in your catch, don't count on catching a whiff of anything clean smelling. Your catch will stink. Eventually, all of you will stink, your cooler will stink, and everything else you come into contact with that day will smell of marine life.
Empty Days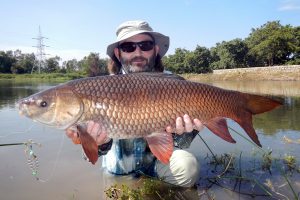 Fishing will test your commitment. Your preparation will span hours, you will be out on the water for even more, yet you will walk away empty handed. Some day you will win, but many more you will lose. You will not come back with your daily limit every day. You will invest time and energy into the game and come back empty handed. If you cannot accept that and are looking for more of a guarantee, you may want to rethink tossing your line in the water.
To make matters worse, the stranger next to you, out enjoying the same body of water, may have the day of his/her life. This happens and you must be prepared to experience it and be okay with it. While some of it involves skill, oftentimes it's the luck of the fisherman on who gets the bites.
Cost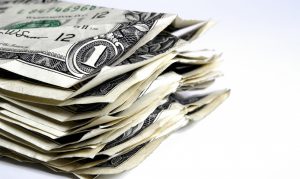 Fishing no longer is an inexpensive endeavor with nature. After fully equipping yourself for a day on the lake, you will likely find your bank account much lower than you anticipated. From the start, licensing fees have skyrocketed due to various reasons. Before you even leave the store licensed to fish, you will be forty or more dollars poorer. If you are thinking of fishing out of your state of residence… double or triple that cost.
Need a pole? While poles are available at a reasonable cost, starting at twenty dollars, but going up unto the hundreds of dollars, getting the correct pole for the job will set you back even more than planned. Expect on surpassing the century mark before you even have a license and rod in hand.
As you proceed to the tackle aisle, plan on spending $3 to $4 per lure. Yes, those lures that will likely end up at the bottom of a river or lake, wrapped around a snag, will set you back that much each and every time. Planning on skating out the store with the bare minimum by buying only one or two lures, plan on having a short fishing outing. Chances are, you will fo through a few.
The cheapest, most effective bait you will likely ever use will be a couple dozen earth worms, but plan on spending a couple dollars to get them.
Don't leave the store without line for your new reel, salmon eggs, Powerbait, hooks, lead weights, bobbers, and a tackle box to carry it all in.
While this initial investment may seem doable, plan and prepare to continue to make these purchases throughout the fishing season. Hooks get caught, baits fall off, and lines break.
Crowds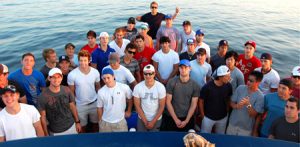 Chances are, if you know of a good fishing hole, so does the rest of the world. Unless you have other means to find a fishing hole, plan on sharing the shore with others. If you are bank fishing, plan on having to muddle through garbage and debris left over by other irresponsible fisherman. Be prepared to listen to other's conversations and cell phones ringing.
If you hope to beat the crowds, you can gamble with showing up early before the rest of the world; or if you have access to a water vessel, you can chart out onto the water and find your own corner of the lake and spend the day fishing in a calmer, private setting.
Time of Day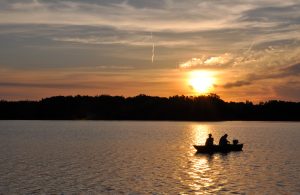 While fishing can be done at any hour of the day, you will find yourself more successful during certain times. While fishing conditions are very dynamic, or ever changing, there is a belief that some times of the day produce the best results, based on fish behavior. These times are well followed and known, so it is likely that if you are planning on fishing the good times, you will not be fishing alone.
A basic rule of thumb to follow is EARLY. Either early mornings or early evening. On a year around basis, early afternoons to dusk provide great opportunities to reel in a fish as they are hungry and the water has been too hot throughout the day, so as the water begins to cool off, they start to get moving and feed.  Fish are cold blooded, meaning that the temperature of their habitat has an active influence on their behaviors. The hotter or colder the water, the more lethargic they tend to be.
Early mornings in the summer time have been thought to provide an opportunity to take home a fish, however, as the morning rolls on and it gets later, the fish tend to become inactive and hunker down, so the window of opportunity quickly closes.
Of course, to make it more difficult to understand, fish activity is also influenced by the season. Takemefishing.org created a generalized article which helps to determine the best time to fish depending upon the season. They concluded that the follow times of day work best in the listed seasons:
Early Morning: Summer
Late Morning to Early Afternoon: No seasons
Afternoon to Early Evening: Spring, Summer, Fall
Most Read