Best Altra Running Shoes
In a Hurry? Editors choice: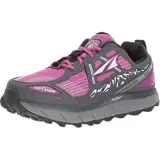 Test Winner: Lone Peak 3.5

We all can agree that the best way to start your run is with a great pair of shoes and a stretch. If you are an avid runner who enjoys
trail and road running
, it is safe to assume that you already know about Altra. This brand has recently increased its popularity across the United States due to its exceptional, high-quality Altra running shoes. Their runners are created for brisk walks, hikes, and up to UltraMarathons. Altra offers features that are
custom-built for their runners
while providing a unique design. With over 100 different styles available in men and women's versions, it can be overwhelming and time-consuming to find your best fit. To help you get back on the pavement (or trail) as soon as possible, we have compiled a list of the best ten Altra running shoes available today.
Standout Picks
Criteria Used for Evaluation
Top 10 Picks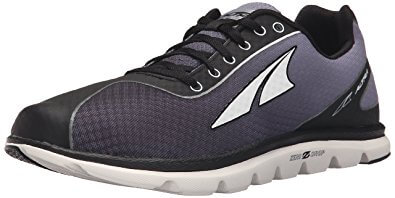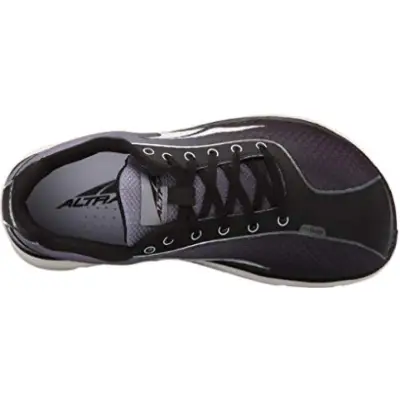 The Altra One 2.5's are great road running shoes and are built for speed. These will be comfortable on your feet from start to finish with a noticeable cushion that creates a powerful toe-off with good spring. The sole has omnidirectional movement and great flexibility which contours to your foot's natural shape and movement.
Read more
Comfort
The One 2.5's are some comfortable running shoes. They provide stability and good consistency on long runs to hold off any foot pain or fatigue. The One 2.5's offer an excellent amount of cushioning but are lightweight at only 6.8 ounces, which will make a difference if you're looking for speed.
Fit
The toe box of this shoe is shaped similarly to a foot, leaving plenty of room for splaying. As for the overall fit of the shoe, many reviewers claim that these run true to size, with a handful who recommend sizing up.
Durability
The One 2.5's have impressive quality and durability to them. They will hold up on long runs and leave you pain-free. They offer a lot of spring and bounce but are stable and consistent for long runs. It has also been mentioned that the heel of the shoe is slightly narrow.
Value
At a higher price, these shoes might not be for everyone, but they are some of the best quality Altra has out there which is why we've ranked it number 1.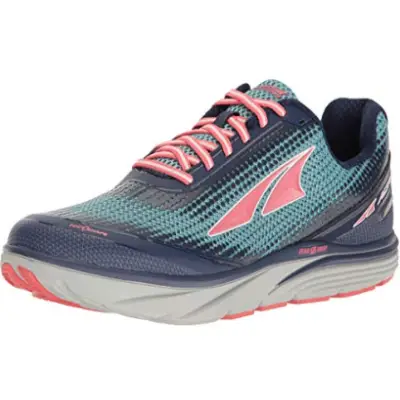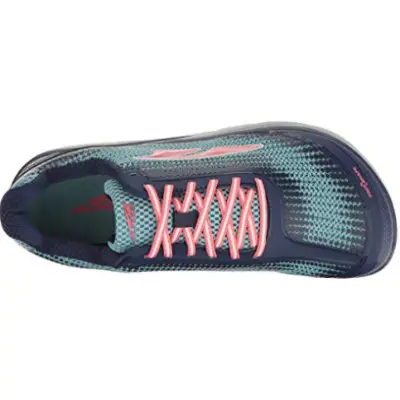 The updated Torin 3.0 has done a great job of creating a cushioning system that seems to be very popular with many avid runners. Aside from great cushioning, which will keep your feet fully comfortable, these shoes are also known for the firm grip that is offered both inside and outside of the shoes.
Read more
Comfort
The Altra Torin 3.0 has been created to offer a runner the ultimate cushioning system for maximum comfort while hitting the hard pavement of the roads. Not to mention, the cushioning provides a runner with faster recovery time. Overall, the Torin 3.0 keep the fantastic lightweight feel of the 2.5, but the updated cushioning system adds more support.
Fit
These shoes offer neutral arch support, which should work for most runners out there. And according to reviews, the Torin 3.0 has hit the mark in terms of stability. Feet remain firmly in place in the shoes without slippage or wobbling. The only downfall to these shoes was that the toe can be a bit narrow for some. However, trying them on in the store should help you suss out whether they are, indeed, going to work for your feet type.
Durability
The rubber outsole of this shoe is quite thick, making it both durable and comfortable. The mesh upper provides great breathability but you must be careful if you are trail-running because the mesh is not abrasion-resistant.
Value
Depending on the color and size that you choose, the price varies. Overall, these sneakers are priced averagely and impress us with their features. The comfort and stability that the Torin 3.0 offers make them well worth the investment.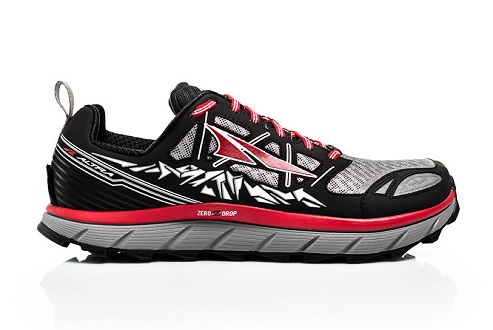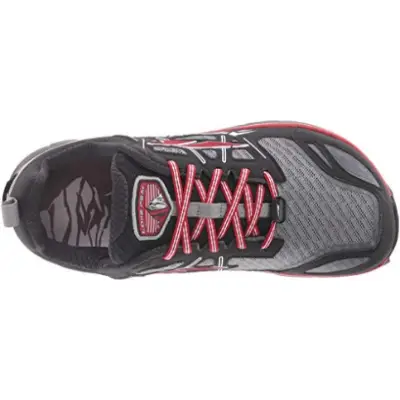 Altra's Lone Peak 3.0 were the first trail shoe this company ever made, and its high-quality design has helped retain its popularity and made it highly sought-after. With Altra's Lone Peak 3.0, you get a zero-drop platform and a foot-shaped toe box for extra responsiveness as you run on the trail.
Read more
Comfort
Altra's Lone Peak 3.0 provide a lot of comforts and an average amount of cushioning while still staying lightweight and flexible as you run. Also, the shoe works well whether you are running for speed or hiking, so you can do many types of activities with this shoe.
Fit
Altra's Lone Peak 3.0 are made to fit securely so that the shoes always provide support and stability. Plus, these shoes come with a good cushioning system, great tractions so that you'll be able to run through a variety of terrains, and a lot of durabilities so that they will last a long time. They also feature a Gaiter Trap so that it's easy to attach a gaiter to these shoes, and also offer a precise upper that helps with stability and support. It is recommended that if you are in-between sizes to size up a ½ size.
Durability
Most reviewers have been pleased with the overall look and feel of the shoe. For many, it has proven to be durable. However, other reviewers who mainly use the shoes for hiking say that they are wearing out faster than expected.
Value
With several color choices available as well, you'll both look good and feel good in a pair of these shoes. They are averagely priced but their versatility makes them a great investment.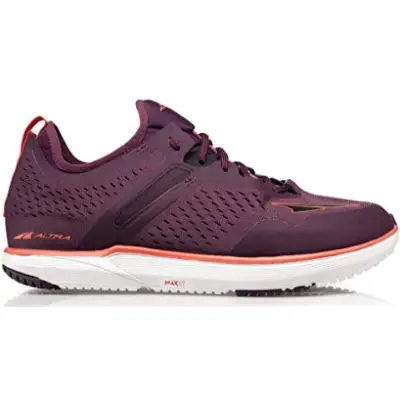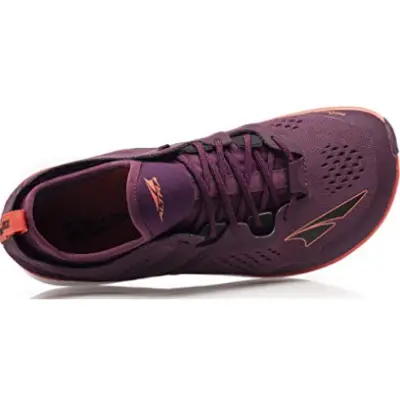 The Kayenta is a newer model from Altra that incorporates a Max LT midsole and FootPod technology in the outsole. This combination provides great comfort without compromising the weight of the shoe. While the durability of the outsole could use some improvement, we still think this is a great option. And of course, we are looking forward to seeing the second, third, fourth, and fifth generations of this shoe in the future.
Read more
Comfort
It is impressive how the Kayenta can be so lightweight and comfortably padded at the same time. Each shoe weighs about 4.9-ounces, depending on the size, of course. The Max LT midsole provides sufficient cushioning without being too soft and is responsive. On Altra's cushioning scale, the Kayenta is a three. This pair is ideal for triathlons, speedrunning, and road running. However, we should warn you that these shoes are not weather-resistant. There are actually two small triangles on the sole of the shoe that will let in water if you step in a puddle.
Fit
The upper section of this shoe is made from two layers. It features a mesh lining with neoprene. These materials work together to hug your foot comfortably and be very flexible and durable. The toebox is constructed to fit the natural shape of your foot and won't squeeze your toes together. As far as the sizing of the shoe, while it is intended to have a snug fit, many reviewers have found the shoe to be more comfortable when they order a half size up.
Durability
The outsole is made from rubber. Normally, we rave about this feature, but with this shoe, we have good and bad news. The outsole is designed with FootPod technology which moves naturally with your foot, bending with your joints and providing extra durability in high-abrasion areas. While this sounds ideal, many reviewers have found that the sole wears down much faster than expected. Some have put holes in the sole within months, while others only made it to 350 miles.
Value
The Kayenta is on the higher end of the price range for Altra. The weight to cushioning ratio is quite impressive and well-constructed. We also love the color choices and the double-layer upper that is comfortable and breathable. However, we would expect a bit more durability from such an impressive shoe.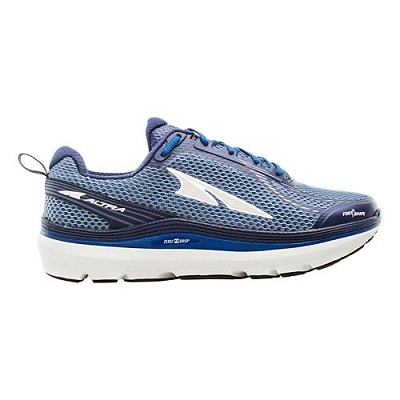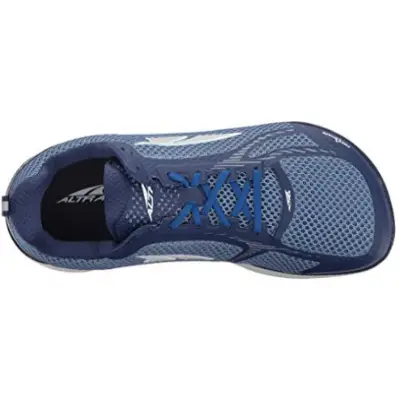 Altra's Paradigm 3.0 are designed to fit runners well, and also provides a breathable mesh that helps ventilate your feet to keep them cool and dry as you run. These shoes offer a lot of comfort with maximum cushioning, great arch support, and still has good flexibility features.
Read more
Comfort
Paradigm 3.0 provide runners with a maximum amount of cushioning while still providing plenty of room in the front part of the shoe, which helps combine for an excellent level of comfort.
Fit
These shoes work great for runners that have injuries and need extra stability and support to help aid in recovery while they still hit the trails. The toe box on these shoes also has a lot of volume in the area, which provides even more comfort for runners needing some recovery time.
Durability
The Paradigm is made to be long-lasting and durable so that you'll get many months of usage from them. They feature a rubber sole that has been upgraded since the last version and receives plenty of praise now.
Value
Made as a versatile shoe that can handle a wide variety of running styles and terrains. They are averagely priced on the scale of Altra shoes. Plus, they also feature reflective details for extra safety as you run, and they come in several style and color options.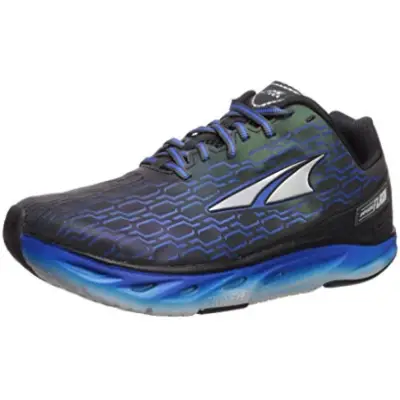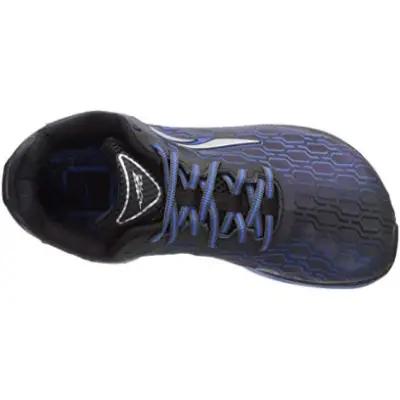 Altra's Impulse offers runners an excellent combination of performance and stability that focus on both road running and trail running. Designed to be lightweight and responsive, these shoes also offer a lot of flexibility to help boost your performance as you run.
Read more
Comfort
Altra's Impulse shoes are designed with built-in drainage holes, which helps these shoes shed water and also increases the breathability of the shoe so your feet stay dry and comfortable as you run. Altra's Impulse shoes also offer a lot of stability and support to help your feet and legs feel great while you are running.
Fit
With these shoes, you'll also enjoy a lot of movement benefits since these shoes are lightweight and flexible, and won't restrict your range of motion while you are on-the-go. Designed with StabiliPod technology, these shoes also prevent foot pronation, which is an excellent running benefit. Plus, you get enough cushioning with these shoes to still feel comfortable while you are running.
Durability
Unfortunately, there have been concerns about the overall durability of the heel of this shoe. We suppose that this constitutes the lower price point. If you are looking for a pair of shoes to literally run into the ground, this would be a good option for you.
Value
In comparison to other Altra designs on this list, the Impulse is one of the less expensive options. Designed with a great ventilation system, comfort, and stability, your feet will stay comfortable each time you hit the trails.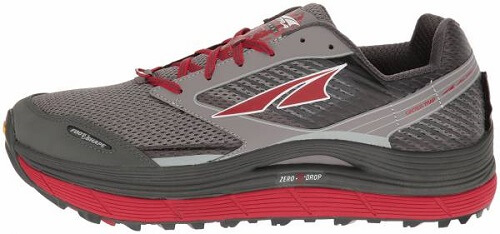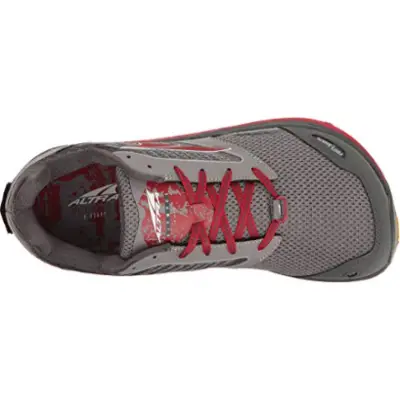 Altra's Olympus 2.5 have been designed with neutral arch support and to hit the trails. It's a great neutral runner that features a newly designed upper support system.
Read more
Comfort
Designed to be both long-lasting and comfortable, the Olympus 2.5 provides you with maximum cushioning to keep your feet feeling comfortable with better recovery time. Along with cushioning, you will get a runner that is supportive of your feet, so they can stay firmly in place. Overall, this runner is a highly viable option for the trails.
Fit
Designed to be more lightweight and stable, the Altra Olympus 2.5 is made with excellent traction and can grip on any terrain. However, they have been originally designed with trail running in mind. These shoes offer a lot of stability and support features that will keep your feet happy for many hours as you run.
Durability
The outsole of this shoe is made from one of our favorite and most durable materials, Vibram MegaGrip. It is known for being durable and long-lasting. One durability flaw that we have seen with this shoe is in the mesh upper. A few customers have complained about the "abrasion-resistant" mesh ripping.
Value
The Olympus 2.5 is one of the higher-priced options on our list. However, considering the Vibram sole, great comfort, and unparalleled support, we think it's still a great option.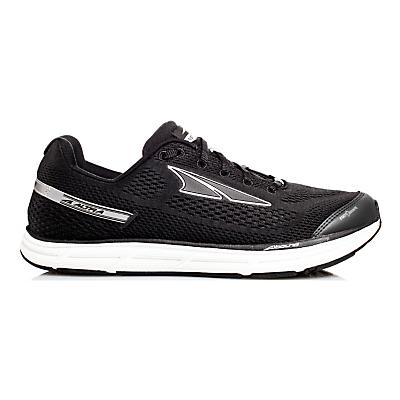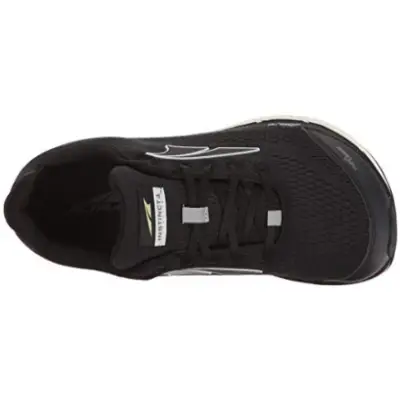 Altra's Instinct 4.0 offer runners some of Altra's best features packed into one shoe, including Zero-drop and FootShape technologies. The Instinct 4.0 is made to give runners a lot of protection for trail running or gym workouts and bring a lot of versatility to the plate.
Read more
Comfort
These shoes are also so comfortable and flexible, they can be worn on very long runs and keep your feet happy and strong throughout the duration of your adventure. However, these shoes are still designed to be light enough for faster speed runs, depending on how you want to use them. Also, there is good breathability built-into this shoe, offering plenty of ventilation to help keep your feet dry as you sweat and run.
Fit
Altra's Instinct 4.0 offers runners a comfortable and flexible shoe with plenty of space to hold the foot in a natural fit. As far as the overall fit of these shoes, over half of the reviewers agree that they run small. It is best to order a half or full size down from your normal size.
Durability
Many reviewers have been pleased with the durability of these shoes. The rubber outsole and newly designed upper makes this the most durable Instinct yet.
Value
Instinct 4.0 comes with plenty of cushioning and flexibility, making most runs very smooth considering the affordable price of these shoes. Plus, these shoes are available in a variety of style and color choices.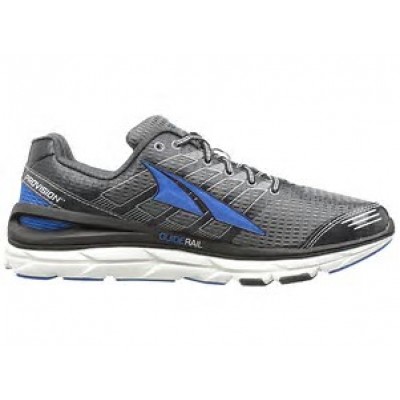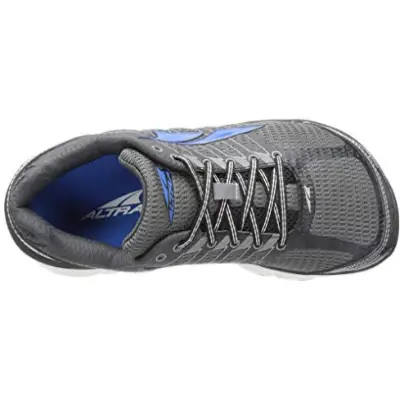 If you want some extra support and stability while you run, then Altra's Provision 3.0 offers the advanced fit and average cushioning you'll need on runs. These shoes are made to be both comfortable and breathable, and also are versatile enough for either trail or road running.
Read more
Comfort
Provision 3.0 are designed with excellent breathability, giving your feet plenty of ventilation to stay dry even as you run and perspire. The quick-drying mesh system in the upper also helps feet stay dry because the mesh is designed to dry quickly each time the shoes get wet.
Fit
Designed with a wide toe-box, you'll get a natural fit with this shoe plus Guide Rail technology to reduce pronation as you run. Also, there is plenty of stability built into this shoe, which will help boost your running performance each time you set out on a new trail or road adventure.
Durability
Overall, the durability of the Provision is decent. The rubber outsole has received a few complaints, but it all depends on how hard you push the shoes. The upper of the shoe is a definite improvement from earlier models.
Value
Provision 3.0 are made with a normal shoe style and come in many color options, offering you a fashion boost that will help you look great and feel great as you run. With the variety of benefits like ventilation and comfort, you'll get a lot of use out of these durable shoes.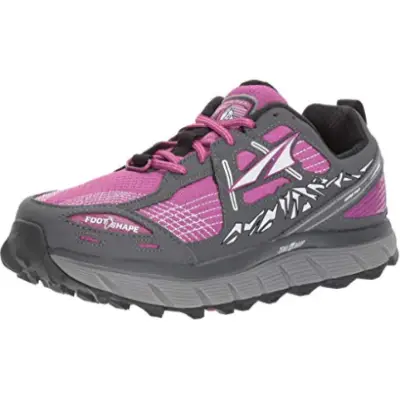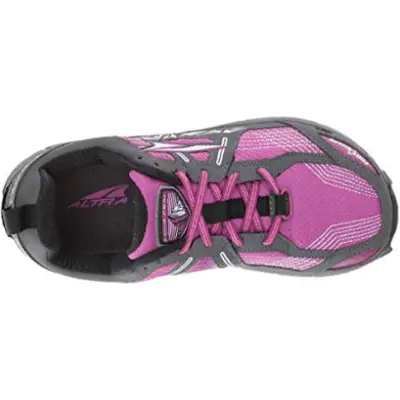 Altra's Lone Peak 3.5 have been designed for daily use on the roads, and they offer neutral arch support to suit most runners out there. These shoes are an option that many road runners go-to for the comfort, durability, and overall flexibility that has been enhanced with the newest generation of the Lone Peak.
Read more
Comfort
The newly designed upper of the 3.5 is breathable and airy so that your feet stay sufficiently cool on pavement treks. The design of the shoe keeps your foot comfortably in a natural position and leaves enough room in the toe-box for toe splay.
Fit
Another fantastic feature for runners is that unlike some other Altra runners, the Lone Peak 3.5 has a decently wide foot box, ensuring that there is sufficient wiggle and foot expansion room. For the most part, these sneakers tend to run true to size.
Durability
The Lone Peak 3.5 has proven to be a reliable shoe to hit the roads with confidence. Some reasons that make these shoes a fantastic option for many is that they are durable and seem to last for a good amount of use while offering consistent comfort and support. Along with this, they tend to keep their appearance quite well without looking to dinged up.
Value
The price of these sneakers is on-par with other similar styles. Overall, these shoes will bring you a great sense of comfort, flexibility, and durability to lock down some miles with.

Subscribe to our Newsletter