Best Insoles For Running
last updated:
Mar 06, 2020
Running is not exactly the easiest recreational activity in the world. Sure, it isn't complicated and doesn't require a lot of brainpower, but that doesn't mean it's easy. In fact, running can take a toll on your body and especially your feet. This makes it vitally important for you to not only invest in a proper pair of running shoes but also insoles. Whatever you do, never overlook something so simple as the inserts inside of your shoe because as you will soon find out, high-quality insoles can make all the difference in the world. We've done the research for you and made this list of the top ten best insoles for running on the market today.
This is the best product on our list that is currently in stock: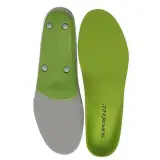 Superfeet Green
Why is it better?
Features a stabilizer cap to provide structure for the foam layer
Designed with a biomechanical shape for exceptional support
Several sizes for men, women and children
In a
Hurry? Editors choice: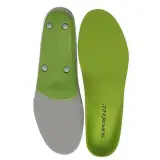 Test Winner: Superfeet Green

13
Researched Sources
10k
Reviews Considered
12
Hours Researching
15
Products Evaluated
Comfort
Shock Absorption
Support
Size
By Default
Criteria Used for Evaluation


Comfort
For such a simple design, there is truly a lot that goes into insoles. But, it all starts with the comfort and cushioning. First off, and this is important, do not get too caught up in how soft or stiff the insole is. After all, if the support and pressure are not in the correct locations for you, it does not matter if it is hard or soft. As such, when you hear people claim an insole is too stiff for them or not comfortable, they may think it is simply because of the stiffness itself. Of course, you may even have your personal preference when it comes to stiff insoles or soft insoles.
However, the cushioning is there to make your feet feel comfortable and then, in turn, start helping and alleviating some of the common pains that your feet feel every single day. Also, you want the cushion to last a decent amount of time. If there are common complaints that the cushion is not long-lasting and within no time it is flattened and reduced to nothing, you may want to veer on a different path.


Shock Absorption
Truthfully, the cushioning and shock absorption of an insole do go hand-in-hand. A lot of times, the cushioning will be directly responsible how much shock absorption an insole will provide for you. But, no matter how it is accomplished, it is vitally important. You may not even think about it at first, but do you realize how much stress and work you put on your feet when you go for a run? Each time you strike the ground, your feet are being abused and over time, this can become downright unbearably painful. Unless, of course, you have an insole that will absorb those blows and reduce the amount of stress your feet endure.
While many insoles will sport this technology, this seems to be where gel insoles and inserts shine so much. Due to the nature of the gel, it does a phenomenal job of absorbing all the impacts you take within a run. Not only that but they usually specifically target certain pressure points on your feet while you are running. All in all, this results in a better and more comfortable experience for you.


Support
When it comes down to it, the best insole in the world may still not have a good effect on you. Why so? It comes down to your foot arch. See, insoles are designed to contour to a certain type of foot arch. Whether this is for low arches and flat feet, high arches, or neutral and medium arches. Now, some insoles will work efficiently for a wide range of arch types. But, you need to ensure that you understand what that is before you invest your money in one. Also, understand your own arch type as choosing a wrong arch type can completely diminish the effectiveness.
But, besides that, also pay attention to the different types of support provided by the footbed. For example, semi-rigid, rigid, or cushioned. This is entirely up to you and once again, make sure you know what you are looking for. As you may guess, a semi-rigid footbed is going to be more flexible and less stiff than a rigid version. What the latter is recommended for is those looking for aggressive arch support.


Size
When you glance at the size options for an insole, they will remind you a lot of shoe sizes. As such, you should be fairly familiar with them and understanding of your size. Now, some insoles are actually designed to be trimmed or can be if they do not properly fit inside of your shoes. But, there is no way to add-on so in a time of indecisiveness, you may want to order a size up and not down.
Past the size, you will also need to take note of how it fits. More specifically, if it is tailored to be used as a "solo" insole. In other words, do you need to have a shoe with a removable insole? Granted it is not too thick or bulky, you will find that most full-length insoles work better without an existing insole in the shoe, and is not too tight, you can get away with simply placing it on top of the other insole.
Expert Interviews & Opinions
Most Important Criteria
(According to our experts opinion)
Experts Opinion
Editors Opinion
Users Opinion
By Default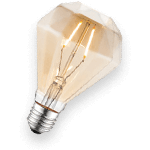 Wash Your Insoles
Even if shoe inserts for running have anti-microbial material or manages to wick away moisture, it does not insinuate that it will not need to be washed now and again. It is not as if you need to wash them each time you use them, but just monitor them and you should be able to determine if it needs a good ol' cleaning. If they do, you should always do so by hand. Insoles and washing machines do not mix and if you want to find out the result of what one looks like, test it out. But, do not do so with your new running insole as that will, most likely, ruin them. Instead, stick to hand-washing insoles with mild soap and lukewarm water. They should not be too tricky to clean but if need be, you can use a brush with soft bristles. When concluded, rinse off the excess solution and allow them to air dry away from a direct heat source.
Other Factors to Consider


Breathability
You may not be aware of this, but your feet have more sweat glands than any other part of your body. Given this, when you put them to work, they are going to sweat and sweat a lot. Hence, odor protection and moisture control are two factors that could go overlooked in the long run. But, they should not. A lot of times, specifically with most of the insoles on this list, the manufacturer will ensure that the top layer is made to be anti-microbial. For those who fell asleep in science class, this is an agent that kills microorganisms and prevents them from growing. Killing off these bacteria is essential in preventing odor.
However, it certainly does not end there as moisture control is also vital. An excess amount of moisture build-up will increase the chances of a stench forming. So, integrating a material that wicks away moisture and that is breathable is also important for the quality of a running insole. Unless you have figured out how to prevent your feet from sweating, do not overlook this.
Frequently Asked Questions
q:

What to Do When Insoles for Running Squeak?

a:

Have you ever had the insanely annoying problem of your shoes squeaking? Well, have you ever stopped to think if that was actually your insoles? Chances are, it is and there is a way to prevent it. First off, it is most likely that the insole is simply not fitting in your shoe correctly. Here is how you can tell, simply look down in your shoe and see if there are creases anywhere on the insole. If so, you are going to need to trim the portions of the insole that are riding the sides of your shoe.

As a point of reference, ensure that there is around a width of a nickel of visibility from the edge of the insole to the edge of the shoe. Then, see if the squeaking noise is still present. If so, it may be a deeper problem and you may need to apply baby powder to the bottom of the insole.
q:

Will Shoe Insoles Stop Blisters?

a:

Chances are, you have gotten a blister or two in your day. Whether on your heel, which is commonplace when wearing shoes for long periods of time, or any other portion of your feet they can happen and are not pleasant. To answer if an insole will stop blisters requires knowing what blisters are caused by. Most commonly, they are caused by friction. So, when the heel of the shoe consistency rubs against the skin on your heel, a blister will result.

If you invest in an insole that adapts for your arch, then yes, they can help to stop blisters. Because, if the arch is too high on your insole this can actually make you more prone to blisters. Again, this is just another reason why being knowledgeable of your arch is so vital.
q:

How Can You Determine Your Arch Type?

a:

The last question leads right into this one as it has been vigorously stated how important it is to understand your arch type. But, how exactly do you do that? It is fair to assume that the average Joe is not going to know this information. Well, you have two choices. One is to go to a retailer that will determine it for you. Two is to attempt to do it yourself. Clearly, for the first method, you will need to have access to an appropriate retailer that will do this for you; which will be easier in the long run.

But, if you do not have these resources, you can try the ultra-popular wet test. To start, get the bottom of your feet wet (do not completely submerge your feet as the splattering water will affect the result). Then, simply step onto a blank piece of paper, preferably something heavy. Your imprint is what will determine your arch. From there, search online and enter "wet test" so you can see photos and illustrations.
q:

How Long Do Running Insoles Last?

a:

Would it not be nice if everything lasted forever? Unfortunately, this is a very naïve though and it just does not work that way. Insoles, much like anything else, have a limited lifespan and will eventually be rendered ineffective and useless. Question is, when does that occur? It is impossible to answer as it will vary from insole to insole and person to person. However, as an example, both Dr. Scholl's and Superfeet have answered this question about their own insoles.

Superfeet claims that their insoles will last around 500 miles or up to 12 months of use (whichever one happens to come first). Dr. Scholl's, on the other hand, reports that most of their insoles will last up to six months of regular use. The bottom line, do not expect them to last too long and be prepared to buy new ones once or twice a year.
q:

Can Running Insoles Be Transferred from One Shoe to the Next?

a:

Funny how things work out as this question plays off the previous, as well. You may be in love with your new insoles so much that you want to transfer them from your running shoes to your everyday shoes. Can you? The short answer is yes but it gets a bit more complicated when you analyze it. Perhaps the only reason you could not is if you have a full-length insole that you are trying to swap. Remember, these versions will most likely need to be used with a shoe that has a removable insole. If you are attempting to transfer the full-length insole to your standard shoes which do not have a removable insole, it may be too uncomfortable for you.
Subscribe to our Newsletter