Best Scuba Masks
last updated:
Feb 07, 2020
On your seemingly endless quest to gather all the necessary scuba gear you need, your journey has brought you to one of the most important pieces of gear of the ensemble. No one will question how important a scuba regulator and a dive computer are but owning a high-quality scuba mask is right up there in importance. Among all the information that will be thrown at you in this guide, though, scuba masks live and die with their fitting and comfort. Much like a running shoe, this is 100 percent mandatory and an improper fit or an uncomfortable experience can be your biggest downfalls. But, as you will see down below, there is much more that goes into it.
In a Hurry? The test winner after 19 hrs of research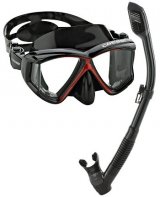 Cressi Wide-View
Why is it better?
Features a classic teardrop lens design for a great field of view
Fogging of the lenses is not much of an issue
Adjusting the buckles is easy thanks to the larger buckle system
In a
Hurry? Editors choice: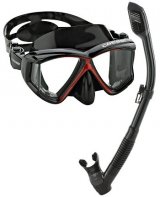 Test Winner: Cressi Wide-View

12
Researched Sources
2.5k
Reviews Considered
19
Hours Researching
20
Products Evaluated
Color
Fit
Comfort
Durability
By Default
Criteria Used for Evaluation


Color
When you are underwater, does it really matter how you look? This thought might have popped into your head just know but you may be surprised to find out that the color of your mask is much more important than having good style. It really comes down to the color of the skirt which primarily comes in either clear or black. Besides its visual appeal, a clear skirt actually has performance differences over a black skirt.
To further explain, a clear skirt can actually maximize the amount of available light that comes into the mask. This can come in handy when you are traversing in waters that are surrounded by shadows. Yet, over bright waters, this can actually be a nuisance as the reflective light can be overbearing. So, this is where a black skirt comes into play as this manages to block the reflective light that a clear skirt can't. Why else do you think underwater photographers prefer black skirts over clear ones?


Fit
To be honest, the comfort and fit of a scuba mask really do go hand-in-hand. Much like with any specific type of clothing you wear, it is tough to have one without the other. Yet, at the same time, it is not wise to merely join the two criteria together as they are both distinct in their own way. For starters, you really should always go with a silicone skirt with a feathered edge as it is going to provide a better seal and fit better than a skirt made up of cheaper materials. But, you may even want to go with a mask that integrates a separate inner skirt as this can further enhance the seal to prevent water from seeping through.
However, it is important to note that not all masks are going to properly fit you due to the dynamics involved. After all, even though they are designed with buckle systems (which will be discussed in a moment) they can only stretch or be tightened so far.


Comfort
It is kind of unfortunate that one of the most critical pieces of assessment can also be one of the hardest to get right. The reason for this, obviously alluding to the comfort of a scuba mask, is because a mask may be comfortable to you but uncomfortable to someone else. At the end of the day, you are the only person who can determine if something is comfortable for you. Yet, despite this, there are still some key design features that you can look out for. For instance, even though mask skirts are generally made out of silicone, some skirts will have different thicknesses of silicone to mold to your face with more efficiency and enhanced comfort.
Also, you will see some designers integrate exclusive and patented technology to increase the overall comfort of their scuba mask. Basically, you do not want to be diving with a mask that is digging into your skin with its rough edges and one that causes irritation when you wear it.


Durability
While this may not be the most critical aspect of a scuba mask, it is certainly one that deserves special recognition and your undivided attention. When it comes to assessing the design of the lenses, there are many different areas that you can point out. Of course, it all starts with their physical makeup and it is no surprise that so many of the best versions sport a tempered glass design. This type of material not only has performance benefits but it also resists scratching and does not break very easily. But, you also need to pay attention to the field of view.
Both horizontally and vertically, the field of view could be the most important part of the lenses and this is also where a low volume design comes into play. With this type of a design, the field of view is generally wider because the front lenses sit much closer to your eyes. But, you also want a good downward view so you can easily locate all your accessories and attachments such as your dive computer and buckles.
Expert Interviews & Opinions
Most Important Criteria
(According to our experts opinion)
Experts Opinion
Editors Opinion
Users Opinion
By Default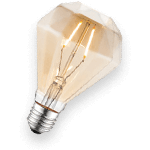 Vision
There are a lot of you out there who currently have an eye subscription and, more specifically, wear prescription glasses. To start things off, no, you can't wear them underneath your scuba mask so the question remains what you need to do. First off, it is worth noting that if your vision is not that impaired, you may still be okay to go diving without them on. However, if you are blinder than a bat and literally can't see up-close text without your glasses on, this would not be safe.
Thankfully, designers have accounted for this issue and you can get a few types of diving masks. The first type would be a purge valve design as this would allow you to empty out your mask without worrying about losing your contact lenses. Secondly, you have optical lenses and you can have them custom designed for your prescription.
Other Factors to Consider


Adjustability
Much like with the comfort and the fitting, the adjustment system goes hand-in-hand with the previous section. It is only logical that scuba masks are designed with some sort of an adjustment system as everyone in the world has different shaped and sized craniums. However, just simply having one integrated is far from enough and becomes one of the most critical points of assessment for you as the buyer. Here is the bottom line, while you are underwater or even preparing to go out for your dive, you do not want to be left tampering with an annoying buckle system that will not adjust for you.
Once again, this leads to the obvious question of what you need to look for. Thankfully, the majority of modern scuba masks design their buckle system on the skirt and not on the frame itself. This holds key advantages in your range of motion when adjusting and also if you need to fold your mask for storage. However, you can also look for push-button adjustment systems as this makes the adjusting process much simpler.
Frequently Asked Questions
q:

Is It Wise to Use Rented Masks or Borrow Someone Else's?

a:

This is really a great question and it is one that everyone can relate to. Whether you want to admit or not, it is possible that your friends have always had nicer things than you and have had more money. Perhaps you can't afford the luxuries that they can. There is nothing wrong with this as some people simply have higher paying jobs and that is the world we live in. Yet, does this mean you should take the cheaper route and either rent or borrow someone else's scuba mask? The answer is a resounding no and here is why.

When someone else is wearing a scuba mask, it begins to contour to their facial structure. If you then put it on and take it out for a dive, there is a high probability that it will not seal to your face efficiently and cause leaking. Trust us; this is one area you do not want to skimp on.
q:

Does Silicone Degrade or Lose its Shape?

a:

As you now know, most scuba masks are designed with a silicone skirt. Without going into too much detail on the benefits of silicone, buyers may be interested to know if this material tends to degrade and lose its shape over time. It really does not matter how many times you use it, a silicone skirt is going to remain durable and will not warp or degrade over time. Now, have common sense and take good care of your scuba mask and treat it with respect. If you do so, you should never have this issue present itself to you.
q:

What Are Some Tips to Prevent Fogging?

a:

Speaking of major issues that oftentimes plague scuba masks, how about fogging of the lenses? Have you ever had a pair of glasses outside in the cold and then stepped into a warm and cozy home? The result is instantaneous fogging of your glasses that literally prevents you from seeing two centimeters in front of you. This same problem can persist with scuba masks and thankfully, you can help to prevent it.

To start, you should clean your mask as often as you can. To do so, clean the inside with toothpaste and scrub it and rinse it off with hot water. As a side note, use dish soap if your lenses are not glass. Next, every time you go diving apply an anti-fog spray to the lenses of the mask. Oh and lastly, after you do all these things, put it on your face as quickly as you can to prevent any moisture from entering in.
q:

How Can You Prevent a Mask from Leaking?

a:

One of the biggest caveats of a good scuba mask is if it has issues with leaking. If you are stuck with one that has leaking issues, it is possible you need to find one that fits you better and seals to your face more efficiently. But, is all hope lost and is there something you can do to help prevent your mask from leaking? Well, first off, this is not alluding to small leaks as this is quite common with most scuba masks. Instead, this is referring to larger amounts of water penetrating inside of your mask.

The good news is not all hope is lost but the bad news is there may not be a permanent fix other than investing in a scuba mask that better seals to your face. Besides purging the water from your mask with the use of your regulator, you can also breathe through your nose while you release the lower skirt as this will allow the pressure of the air to force the water out.
q:

What Do You Do When Your Mask Floods?

a:

No matter how many times you go diving, you may always have the fear of what would happen if your equipment malfunctioned or even if your mask flooded. To give you peace of mind, due to the pressure inside of the mask it is very difficult for water to get inside of them. Basically, the air will push out the water faster than the water will enter in even if the seal is broken. However, it is not foolproof and the potential is there that you could actually flood your mask.

There is no need to panic in this situation and you just need to keep a few things in mind. Number one, you should look up and press the purge button on your regulator as this will drain out the water from the mask. Two, go back to your normal position and take a breath and then continue to repeat this process until the water has been removed.