Best Ski Jackets For Kids
last updated:
Feb 07, 2020
For children and adults alike, winter can be a wonderland of fun and excitement. One of the greatest ways to enjoy the snow while getting some quality bonding time with the family is skiing!
Before you hit the slopes, you'll need to find the perfect ski jacket for your child. The perfect ski jacket will be warm, comfortable, and weather resistant. Now many may think that a ski jacket, is simply just a coat, but there is a lot that goes into the best ski jackets for kids as you are soon about to find out.
This is the best product on our list that is currently in stock:

Burton Elodie
Why is it better?
Being mapped with Thermacore insulation, it provides a great deal of warmth
With the several size options, each girl should be able to find a style for them
Features room-to-grow sleeves to adapt for growth spurts
In a
Hurry? Editors choice:

Test Winner: Burton Elodie

14
Researched Sources
1,223
Reviews Considered
10
Hours Researching
10
Products Evaluated
Weather Resistance
Insulation
Features
Style
By Default
Criteria Used for Evaluation


Weather Resistance
Best kids ski jackets that are utilized for an activity such as skiing, need to have some sort of waterproofness or resistance. With skiing, there is a strong chance that your child is going to fall and succumb to the snow on the ground. Or, they may encounter snowfall while they are skiing. Well, what happens to snow when it melts? Of course, it dissolves into water, which can then absorb on the jacket and provide discomfort and dampness. The remedy for this is waterproofness and when it comes to jackets, these are areas to the lookout.
Firstly, if the manufacturer includes a waterproof rating, take a look at that. Whatever the rating, for example, 10K, that is how much rain the fabric can withstand in one day. As it is usually measured in mm/24 hours, a 10K rating could withstand 10,000mm of water in one day. Most kids winter jackets will be coated with some sort of durable water repellent, so keep an eye out for that. Also, the way that manufacturers seal their seams matters. When you see "critically taped seams", it means that the jacket has been sealed in critical areas that are prone to water. Lastly, keep an eye out for powder skirts as they are designed to keep snow outside of your jacket.


Insulation
During their adventure, you already know that your children will inform you if they are uncomfortable or cold. It is arguable, but this section may be more important to your children than the first one. Of course, without waterproofness, wet snow can absorb on the jacket and chill them to the bone. But, without insulation, it will not matter anyway. This is the key to maintaining heat and especially when you encounter products with synthetic insulation, you may see it measured in grams. The higher the number, the thicker and warmer the insulation will be.
Synthetic insulation is typically measured in grams per square meter. As a rough guide, a jacket with 50g-100g of insulation is great for mild temperatures such as spring or fall. 100g-200g of insulation are much more heavy-duty and designed for frigid winter temperatures.
A jacket that is filled with goose feathers is measured in other terms, called down fill, or fill power. You can follow the same rule of thumb here, knowing that the higher the number, the warmer the jacket. So, make sure to choose only the best ski jacket for kids or the best toddler ski jacket for your little one.


Features
Heat is one thing and breathability is another. Yes, ski jackets must provide heat for your kids but they should also not overheat them. In other words, look for high breathability ratings and jackets that have design features such as mesh underarm vents. Also, past just temperature regulation, the collar on the jacket can play an important role as you do not want it to chafe. However, one key design integration that may go overlooked is if there is an articulated pattern utilized. When designers articulate their jackets it mirrors the image of the human body and aids in unrestricted movement.
Additionally, convenience is a great feature. No matter how old you are, you are never too young to appreciate the convenience. Although your child may not care at first, they may begin to take a liking to some of the other features that ski jackets have. For convenience, although there are more, the two major features to assess are the adjustability and storage capabilities. Adjustability is not necessarily important in terms of sizing or comfort, but more so for colder days. With adjustable Velcro cuffs and a drawcord at the hood, your kid can further seal out bitterly cold drafts and rain.
Then, for storage, it is nice when there are pockets for your children's valuables. When your kid can stuff their snacks in the zippered hand pocket or loose change in the interior pocket, this gives them a sense of freedom because they do not have to harang you for their needs. But, it is also important to analyze the closure system. For example, a buttoned closure system may not be secure enough if they stumble and fall. Past these factors, you can also look for subtle features such as the ability to remove the hood or the designers integrating a room-to-grow design for growth spurts.


Style
Even as adults, people always want to be stylish. Depending on your child and their age, quite frankly, they may be at a point in their life where they want to express their own style. However, some may not care as long as they get to go and learn skiing. However, if your child is in the stage that they want to express their own style, sellers do you a favor as they often offer you several color options. Only you will know your child best; so, determine what you think the best design should be that expresses them. If you have found a perfect jacket but it does not have a design that your child will like, you may want to veer on to another ski jacket. Remember, kids most of the time will simply care about the look and they probably will not care how good it is, but as parents, it is your duty to find a stylish but protective jacket for your child.
It really does not matter how amazing these ski jackets are if the correct size is not available. It is up to you to determine the appropriate size for your child and look to see if that size is available through the company. A lot of times, customers will provide feedback and this is a great thing to look at, especially when ordering clothing, as some may warn about sizing issues. As such, some jackets you will need to go a size up or down what you usually would.
Also, you may encounter size options that are displayed as a number. For example, in size 6, 8, 10, etc. Most of the time, the seller will give you access to their size chart to determine the appropriate size.
Expert Interviews & Opinions
Most Important Criteria
(According to our experts opinion)
Experts Opinion
Editors Opinion
Users Opinion
By Default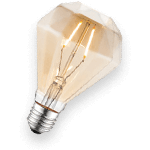 Critically Taped Seams
If you are looking to save some money on a ski jacket, finding a jacket with only critically taped seams is a way to do that. Only the most important or permeable seams are sealed here. This is still a great option and water is unlikely to get it, but it's a possibility.
Focus on the features
It's the little things in life, isn't it? In this case, the little things will make all the difference. Make sure to pay attention to the hood of the jacket, the elastic wrist closures, pit zips, and storm flaps. An adjustable hood is ideal and will help to keep your child warmer while in the snow.
Other Factors to Consider


Comfort
The comfort of our children is always one of our top priorities, right? For one, it's sad to think that they might be in pain, and two, you know they're going to remind you of every five minutes until you solve the issue. To ensure the comfort of a kids ski jacket, you'll want to take a look at the materials used, size, and customer reviews. The seams will have to be sewn just right to avoid chafing, the fit will need to be perfect, and the insulation needs to be appropriate for the weather. Luckily, all of these points are mentioned in almost every customer review!
Frequently Asked Questions
q:

How do you machine wash a ski jacket?

a:

If there is nothing in the care label that suggests otherwise, then you should be okay with machine washing your ski jacket. To begin, ensure that there is nothing in any of the pockets and that they are zipped and closed. Now, it is time to inspect the detergent compartment of your washing machine. If there is any residue left over from your previous wash, make sure to clean that out. Now, you are ready to begin; so, place your ski jacket in the wash by itself, as this ensures no damage will come to the jacket from other clothing. Pour the appropriate amount of special cleaner (not fabric softener or regular detergent) in the compartment.

To err on the side of caution, run it through a gentle cycle with cold water. Once this has finished, you can either dry it by allowing it to air dry or by placing it in your dryer at a low or medium heat setting (granted the care label does not advise against it).
q:

How do you repair a ski jacket?

a:

It does not matter how old you are, accidents can happen. But, naturally, your child may not know how to properly care for their jacket. So, you must be prepared for the worst. During their skiing adventure, they may come back to you with a damaged jacket with abrasion or tear. Obviously, this needs to be fixed as this will compromise the jacket's ability to repel water. Thankfully, you do not need to be a sewing guru to fix it yourself. If you do a little research, you should be able to find some repair kits from established distributors and retail stores.

Most of these types of kits will feature patches of specific fabrics. As such, ensure that the fabric matches and invest in a kit. With one of the patches, and the kit should feature instructions, you can apply it and properly seal it afterward.
q:

What is the best way to hand wash a ski jacket?

a:

Alright, so it is safe to say that some of you are going to be stubborn and refuse to machine wash your jacket. You may be paranoid that the vicious cycle will ruin your jacket forever. Or, the care label may legitimately advise against machine washing it. Either way and, truthfully, there is nothing wrong with opting to hand wash it, if you decide against washing it in your machine you can still wash it. With your good ol' two hands, start by ensuring that everything is out of the pockets of the jacket.

Again, with the appropriate amount of cleaner, you are going to want to wash it with cold water. However, fill a sink (or bathtub, large bowl, etc.) with the combination of the cold water and cleaner. After it has been mixed and saturated for a good amount of time, drain the sink and rinse off the cleaner with cold water. When ridding the excess water, do not wring or twist the jacket. Instead, merely squeeze it gently.
q:

How to reproof a ski jacket?

a:

Whether this is something you want to come to grips to or not is irrelevant, there will come a time where the repellent on your jacket will stop working efficiently. In times when this happens, and you can tell if your shell begins to absorb water, you need to reproof it. Thankfully, there is a very simple way to do so; one that requires very little on your part. If you can, whether via online or specialty store, invest in some wash-in waterproofer (such as TX. Direct).

Once you have, all you need to do is wash your jacket with the proofer. So, put as much of the solution in the wash as it informs you. But, this time wash it with warm water as this will help activate the solution. After which, let it dry and you have re-achieved the waterproofness.
q:

How often should you wash a ski jacket?

a:

As you already know, the jacket is not the same as a normal piece of clothing. With pants, shirts, socks, underwear, and other such items, you need to wash them (give or take) after you wear them. However, that is not necessary with a ski jacket. Truthfully, each person may have a different answer to this question. One person may believe you should wash a ski jacket once in a year while others will believe to do it after three to four uses.

It really depends on how much your child plans on using the ski jacket, as if they only wear it once in a while then you could probably get away with washing it once during the winter season. However, if your child is relishing in the glory of their new jacket and wearing every day during the winter then it may be necessary to wash it once a month.
q:

How often should you reproof your jacket?

a:

This question is going to have the most obvious answer you have ever heard of in your life. Honestly, you will be questioning how this is a frequently asked question. But, it is one that often gets brought up. Here is the reality, the only time you need to reproof your jacket is when it stops repelling water. That is it; if it is still performing its designed purpose than reproofing it will waste money. Think of it as reapplying paint to a surface with multiple coats on it. Is it pointless? No, it will improve a little. But, is it necessary? No.

As simple as it sounds, there are no set times to reproof it. Honestly, as long as you clean it when it needs to be, you should not have to do it very often.