Best Ski Masks
last updated:
Mar 08, 2020
When you're getting ready to hit the slopes there are several pieces of apparel you want to make sure you have in order to ensure you're providing yourself with the most comfortable and protected day on the mountain. You will want to equip yourself with waterproof boots, snow pants, a warm winter jacket, a helmet, goggles and a ski mask. Ski masks are an often-overlooked part of your skiing attire but they're incredibly beneficial to have. Protecting the delicate skin of your face and neck is important when you'll be outside in inclement weather and having a proper ski mask will be of utmost importance. We have compiled a list of the ten best ski masks on the market today. Let's take a look.
In a Hurry? The test winner after 4 hrs of research

Ergodyne N-Ferno 6823
Why is it better?
Long length
Not bulky
Lightweight but still provides a lot of warmth
Great for freezing temperatures
In a
Hurry? Editors choice:

Test Winner: Ergodyne N-Ferno 6823

Materials
Water Resistance
Style
Breathability
Value
By Default
Criteria Used for Evaluation


Materials
Warmth is of utmost importance.
If you're wearing your new mask on the ski slopes, you're going to want it to be warm. This is true even if you're using this mask for cycling or motorcycling and won't be getting anywhere near a mountain. Wind can be a tough force to deal with, and having a ski mask made from the right kind of material will be of utmost importance. The material in your ski mask should be able to protect you from the elements. You'll want something that is made with a soft fabric to avoid irritating the sensitive skin on your face or neck. You'll also want a material that is going to help keep some of that damaging wind off of your face.
The most common material you're going to see on our list is fleece. This is because this type of fabric provides a soft, plush feeling that is excellent at providing warmth. Polyester fleece is a type of fleece that provides a smooth outside on your ski mask while ensuring the inside is warm and plush for additional comfort.


Water Resistance
Wet skin is unhappy skin.
A ski masks ability to resist water may be an important box you want to be able to check off. Though not all of the products on our list are completely waterproof, some are water-resistant and all of them will dry quickly once they're wet. Nothing is quite as uncomfortable as dealing with a wet, cold face during your adventures on the ski slopes. Especially if you're stuck dealing with that unbearable cold for an entire day. If you're looking for something that is waterproof, you'll want to look at product number 10 from KINGBIKE. Though this ski mask is not entirely waterproof, the vulnerable areas of the mask are fitted with waterproof fabric to ensure you stay comfortable. Product number seven from Beardski is also listed as water-resistant.


Style
You don't have to sacrifice style for warmth.
Most of the ski mask options on our list employ a balaclava style. This is the most popular design of ski masks because it is going to keep your entire face and neck warm. The balaclava is a close-fitting garment that is designed to only expose your eyes (and sometimes nose). The design of this mask makes it perfect to wear in climates with very cold winter temperatures as it will keep parts of your body that your winter coat and snow pants cannot cover warm. Some of the ski masks are available in different size and color options. If you're a wild and crazy kind of guy, you might want to pay extra close attention to product number seven from Beardski. This particular mask is very unique in design and will definitely set you apart from other people on the slopes.


Value
You don't have to break the bank to protect yourself.
You work hard for your money. It's fair to not want to spend an exorbitant amount of it on something that you might only use a few times a year. We have some great news for you, though. The majority of the products on our list are less than $20 – a fair price to pay for protection from the harsh, inclement winter weather that you're likely to experience on the slopes. There are a couple of options on our list that go above that $20 price point, but the point we're trying to make here is that you don't have to spend a lot of money on a ski mask if you're on a budget. The lower priced products have just as much protection as the more expensive ones.


Breathability
Breathability is an important factor in outdoor apparel for several reasons. If you want to stay comfortable while you're participating in outdoor sports like skiing, breathability should be an area you want to pay close attention to. The amount of breathability in a ski mask, or any type of apparel, often comes down to the materials the garment is constructed out of. When a ski mask is breathable, air can circulate under and over it, allowing sweat and wetness to quickly dry to prevent any potential bacteria build up. When you're wearing wet clothes for an extended period of time, you will begin to sweat. When you have a lot of moisture sitting on your skin for any length of time, you make yourself more susceptible to fungal infections. Having a ski mask that is breathable will allow you to have healthier, dryer and much less smelly skin.
Many of the ski masks on our list have mesh panels over the mouth area of the garment. This will allow your breath in and out of the mask instead of keeping all of that inside, increasing the likelihood of overheating and restricted airflow.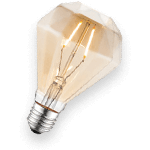 You Need Protection
Forgoing a ski mask when you're going skiing or snowboarding can be a devastating mistake. You can easily get frostbite without adequate protection. Exposure to the elements can cause the top layers of your skin and even the tissues underneath it to freeze. Frostbite most often happens to people's fingers, toes, nose, and ears. While a ski mask obviously can't help keep your toes and fingers safe, it will surely cover your nose and ears.
Test It Out First
We get it. You're excited to use your new ski mask and can't wait to take it out on the slopes. The thing is, though, you need to test it out before you get to the top of the mountain. Whether or not you're wearing it while shoveling the snow in your driveway or when you're out for a chilly winter walk, you should test out just how warm your ski mask is BEFORE you're strapping on your skis. This will ensure that you've found a garment that will keep you warm enough and will protect you from the dangers of frostbite. It would be quite a tragedy to be ready to go down your first hill of the day only to find out that your ski mask isn't effective at cutting wind.
Don't Forget Your Eyes
Now that we have the delicate skin of your face and neck covered with your balaclava, the only other part of your body that is exposed to the elements is your eyes. We can't very well cover your eyes with your ski mask, so that's when purchasing an effective pair of ski goggles comes in handy. Do not underestimate the importance of eye protection. Most goggles will be able to fit over the top of your balaclava so you do not need to choose one or the other.
Other Factors to Consider


Color
While this might not be a huge deciding factor for some folks, the more fashion-conscious skiers may want to consider the color of their mask prior to purchasing. Though most of the options on our top ten list come in black only, there are a few options that come in other colors as well. The mask from Tahbilk, for example, comes in either black with grey, black with red, grey with black or grey and pink. The Beardski mask comes in a number of different colors and styles of beard (i.e., Rasta, Merlin, Santa) so that users are able to choose the style and color that best suits their personality.


Protection
This is a very important box that you want to ensure that your new ski mask can check off. There is no point in purchasing a ski mask if it isn't going to provide you with any sort of protection from the elements. When it comes to the amount of protection provided, you'll want to look at whether or not the item is waterproof to determine if it will keep you dry on the mountain and what material it is made out of to keep you warm during your adventures. Other factors to consider are where the mask is going to protect. Some options on the market might not protect the sensitive skin of the neck, whereas most of the options on our list are extra long to ensure the best protection possible.


Versatility
Maybe you're a skier in the winter and a motorcyclist or bicyclist in the other months of the year. If you live somewhere that has all four seasons, you know how chilly those early spring and late autumn mornings and evenings can be. You may find yourself wishing you had something to wear around your neck to keep your neck warm during those rides, but you know your ski mask would be overkill. That's when the versatility comes in handy. Some of the products on our top ten list can be worn as neck gaiters, hats, balaclavas, open masks, dust masks, and closed masks.
Frequently Asked Questions
q:

How will I clean my new ski mask?

a:

When you spend all day on the slopes, you may find that it doesn't take long for your balaclava to get smelly with your sweat. Naturally, you are going to eventually want to clean your ski mask. Some can be thrown in your washing machine and dried with your regular clothing. Others, like the Beardski, require handwashing only. You will want to refer to the manufacturer's instructions on the particular ski mask you choose to order. When in doubt, handwash.
q:

Are they waterproof?

a:

The answer to this will depend entirely on which product you choose. Some are labeled as waterproof right in their product listing, while others say they are only water-resistant or that they have moisture-wicking properties. All of the options on our top ten list are made from quick-drying fabrics so even if your ski mask does get wet, it will dry quickly.
q:

Can I wear my ski goggles with this mask?

a:

Yes. All of the options on our list are compatible with ski goggles. It is worth noting, however, that some current users of some of the masks on our list mention that the nature of the mask makes it so when they breathe, their goggles fog up.
q:

What is a balaclava?

a:

You may have come across the word 'balaclava' for the first time ever while reading our ski mask buying guide. That's ok. We didn't know what they were at first either. A balaclava is a piece of cloth headgear that will only expose part of the face, usually just the eyes and nose. The name of this apparel comes from its use at the Battle of Balaclava in 1984 during the Crimean War. When balaclavas were first being constructed, they were typically made from wool. Nowadays they can be made from other materials like silk, neoprene, and polar fleece. These are commonly seen on the slopes as they do a great job in protecting skiers and snowboarders from the harsh winter elements. Motorcyclists and cyclists also wear balaclavas when riding in inclement weather to protect their face and neck.
q:

Can I wear my ski mask all year?

a:

While this might seem like a silly question – why would you want to wear a ski mask in September when there's no snow? – the actual answer is, with some of these products on our list, yes, you can wear them all year. There are some ski mask options above that are versatile in use. They can be worn as neck gaiters, skull caps, ninja-style or in any other way that your creative mind can come up with. Some people have worn their ski masks as neck gaiters for bicycling in the cooler months of the year.
q:

Do I really need to wear a ski mask?

a:

Do you want to get frostbite? That might seem extreme, but it is a very real possibility, especially if you find yourself on the mountain for an extended period of time. Frostbite can cause long-lasting or permanent damage that can result in chronic pain and a sensitivity to cold. The recovery for frostbite can be extremely painful, not to mention long. It can sometimes take up to three months before doctors are even able to determine how much tissue damage occurred as a result of your frostbite. Aside from your fingers and toes, your nose, lips, and ears are some of the more commonly affected parts of the body. Wearing a properly fitting ski mask will protect three of the five commonly frostbitten areas. You then only need to worry about proper ski gloves and warm socks.
Subscribe to our Newsletter