Best Skis For Kids – 2021 Edition
last updated:
Jan 07, 2021
Investing in a pair of skis for kids is a great way to get your little one out and about when the weather turns cold and snowy. Whether your child is just starting out or tuning into a pro after spending the season at the slopes, we have selected designs that match your little one's personal needs. It was also important to select brands with safety and stability features, which is great for nervous newbies.
We know that winter gear can be incredibly expensive, which is why we also selected specific designs to help you save a little bit of money this winter. In this guide, we have compiled a list of some of our very favorite skis for kids!
In a Hurry? The test winner after 11 hrs of research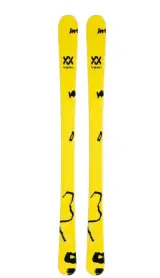 Volkl Revolt JR 2020
Why is it better?
Modest flexibility
Great for beginners
Narrow frontside
In a
Hurry? Editors choice: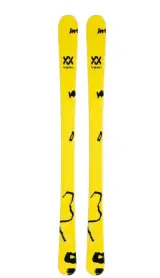 Test Winner: Volkl Revolt JR 2020

13
Researched Sources
14k
Total Readers
11
Hours Researching
18
Products Evaluated
Size
Value
Ease of Use
Compatibility
By Default
Criteria Used for Evaluation


Size
Most manufacturers that produce skis for kids use height as a critical factor when trying to get the proper fit of skis for a child.
As long as your child's height and weight are proportioned on the average side, and most children are, you'll want to make sure you measure the ski against your child's size.
For most children, if you stand a ski up and it falls between their eyebrows to their chins, then you've got a ski that can fit your child.
Skillset will probably also factor into your decision where size works, since an experienced skier, whether child or not, will want skis that can turn well and will wish to skis that are a bit longer for just that reason—skis that come up to their eyebrows.
On the other hand, if your child is learning how to ski, using a shorter ski will be easier for them, since they'll want to take it slow and easy on the turns.
Besides standing the skis upright and measuring their height against the height of your child, there are other ways to measure skis for kids. Another secure method to use is to measure your child's height in centimeters. After that, factor in your child's skill set.
If your child is at the advanced level in skiing, you'll want to take off about ten centimeters in height for the correct ski size. However, if your child is a beginner and still learning the basics, then you'll want to subtract 20 centimeters from your child's height since shorter skis will offer more control.
Most skis made for children work as great learning tools, and many offer varying weight capabilities as well. If your child weighs in at less than one hundred pounds, then it's a good idea to get skis that are 120 centimeters or shorter. If your child weighs between one hundred and one-hundred and fifty pounds, then you'll want skis for kids that are 150 centimeters or shorter.


Value
No matter the size, person, or skill level, skis are an investment.
To make sure that you are making a worthy investment, we investigated the price and durability of each set of skis as well. To determine the value of the skis, we took the materials, sizes, durability, and cost into consideration. Your child will likely outgrow the skis within a few years, so knowing their resale value is also important.
In addition to their value, we also looked into any warranties that are offered by the manufacturer. A warranty shows confidence from the manufacturer and also gives you peace of mind when investing.


Ease of Use
Children's skis are usually made to be soft, forgiving, affordable, and easy to use so that the child learns how to improve his or her skill set when skiing.
Many children's skis come with a core that is soft and composite so there won't be too much technique required to get the skis to bend and flex when specific movements are needed, meaning the skis will respond well to a child learning how to hit the slopes.
Since you don't want your child falling often or getting discouraged as he or she is just learning how to ski, getting skis that offer balance, flexibility, and support for the first few months or the first season is a great way to help your child learn with safety and confidence.
However, if your child is a more advanced skier, then you may want to consider skis that have vertical sidewalls and wood cores. If your child is experienced and can ski well without much help, then these features will be more beneficial because they'll provide more speed on the slopes.
Skis for kids designed with these types of features usually do mean your child needs to have a well-developed set of skills to use them since he or she will need to know how to bend and flex the skis correctly for the right types of movement.
Therefore, the design of the ski you eventually select will depend much on your child's skill set. If your child is learning how to ski and still developing necessary skills, then you'll want a ski that is more flexible and supportive. However, if your child is already an experienced skier, then purchasing something that allows them to move faster will add more fun to their skiing outings.


Compatibility
There could be a variety of reasons why you're searching for the best skis for kids if you're looking to purchase a new pair of skis for your child.
Perhaps you're getting ready to teach your child how to ski for the first time, and you need a brand-new pair of good, high-quality skis that will help him learn while staying safe.
Or, perhaps your child's already improved, and his or her skill set has moved up to the intermediate or advanced level, and you need a new pair of skis to adapt to your child's improving skills. Or, there is also the possibility that your child has outgrown his or her skis, and needs something that will fit his or her height and weight better.
Since children do grow and improve in their skill as they gain experience and learn how to ski better, you'll need to assess your child's weight, size, and skill level to make sure you get the right pair of skis.
Besides thinking about weight, size, and skill set when purchasing your child's skis, you'll also want to consider where you'll be skiing and the types of snow conditions you are likely to encounter. We'll discuss all of these concepts in a bit more detail below.
Expert Interviews & Opinions
Most Important Criteria
(According to our experts opinion)
Experts Opinion
Editors Opinion
Users Opinion
By Default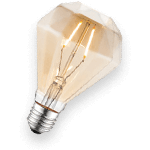 Overall Fit
One of the most important things you'll need to do to make sure you get the right pair of skis for your child is to ensure that they fit well because a poor fit will decrease safety and performance—two things you don't want when purchasing a good pair of skis for your child. Typically, skis made for children will feature different skill levels, waist widths, and flexes, which are all factors that depend a lot on skillset and your child's size. Also, where you will be skiing—on-trail, off-trail, or both—will also factor in the types of skis you buy.
Style
While it may sound silly, a visually appealing pair of skis could urge your child to practice the sport more. If your child is excited about the color print, they may feel more confident when riding and be more eager. Even if no one else around them notices, at least they will be happy, right?
What Age?
A common question that many parents have is when they should start teaching their children to ski. Overall, this depends on the child. If they are eager to learn and have decent motor skills, now is the time! On average, experts say that around 4 years of age is a great age to start. However, it is also important to remember that the sports you enjoy aren't necessarily passed on to your children and you shouldn't force them to partake in a specific sport.
Other Factors to Consider


Fit
Also, when factoring in length and sizing for your child's skis, you need to think about how much usage you want to get out of the skis. If you plan on only using them for a season since you know your child might improve in skill or outgrow the skis anyway, then get a ski that measures between your child's chin and nose.
If you plan on using the skis for two years or longer, measure the skis from the nose to the forehead. If the skis are longer than your child's forehead, then they are too long and could cause safety issues for your child.
While it's always nice to purchase skis for kids that will last for a few seasons, you need to be realistic about where they'll be in a few years when you do this—and that means height, weight, and skillset. You don't want to purchase skis that are too long or wide and endanger your child's health.
To keep skiing fun for your little one, make sure you are buying skis for kids that will fit well since this will keep them safe and boost their performance as they learn new skills.


Weight
Many skis designed for children include a cap construction, which makes the ski more lightweight and more flexible. For a beginner skier, a lighter, adjustable ski with a cap construction will be much more responsive, and very easy to use while a child is first learning.
The skis for kids on our list are generally for youngsters who weigh less than one hundred fifty pounds. Most juniors skis are made as learning tools for children, and often once children weigh more than one hundred pounds and develop strong skills, they can move up to adult skies.
Most adult skiers ski too strongly to use children's skis and could pull the bindings out of the children's skis easily with some use. Plus, junior skis are also made with height, weight, and skill level in mind, and once a child can ski reasonably well, he or she will be moving up to using adult skis, anyway.
Frequently Asked Questions
q:

What should I know about rocker design for kids?

a:

Most skis for kids have a rocker feature that you can find at the tip of the ski. A rocker can be defined as a bent upwards or reversed camber shape you'll find in the skis. It's a way to make the skis flex before they move, and help boost flexibility and responsiveness in areas of the ski as your child learns how to control and move his or her skis.

A rocker on a ski allows a ski to already have flex in it and means it'll be easier to turn quickly on the ski if you tip the ski up on one side. Rockers work well for all skiers, even beginners—so if your child is starting, know that the rocker on the ski will help your child's skis to grab the snow more efficiently as well.
q:

Should I buy skis with bindings for my child?

a:

Sometimes when you purchase skis for kids, you'll notice that the manufacturer includes bindings with the skis. To make your life a little easier, this is an excellent route to take, since you'll know you've already got compatible bindings coming with your child's skis. If your child's skis already have bindings, you'll never need to worry about removing them or re-drilling them to make sure your child's boots fit correctly.

All you need to do with skis that come with bindings is to make sure you've got them on correctly and sized to fit your child's boots. You can move the bindings and adjust them easily anytime your child uses a different shoe without worrying about harming the ski, so this feature is excellent if your child bumps up against a shoe size, since he or she can change boots but won't need to change skis, saving you some money. You can re-adjust the bindings to fit your child's boots.

To ensure that your child is always safe each time he or she skis, make sure you get a certified binding technician to handle the bindings when installed, or each time there is a change in your child's boots. Bindings are essential for proper fitting since they are a part of a ski's safety features and help prevent your child from getting harmed while skiing. So, to make sure your child stays safe, make sure you let a professional handle the adjustments.
q:

What do I do if my child's skis come without bindings?

a:

Skis made for children that come without bindings, usually known as flat skis, meaning you'll need to buy bindings for the skis separately. If that's the case with the skis you select for your child, make sure you buy a binding that has a brake width that's the same or a bit larger than the waist width of the ski but still falls below 15mm. You'll probably have to purchase a set of junior bindings since those types of bindings work best with children's skis.

If you can find a pair of skis for kids that comes with the bindings, you'll be able to save yourself some time and worry, as well as money. However, don't forego the pair of skis that is just right for your child because they don't come with bindings—make sure you still get the skis that will work best for your child.
q:

How can I make sure that I buy the right kind of skis for my child?

a:

Getting the right skis for kids means you'll need to factor in two things to your decision—making sure you buy the right size of skis, and skis that are for your child's skill level. We discussed how to size your child's skis according to height and weight above, so once you figure that part out, you're on the way to figuring out size.

Skill level will also affect the sizing of your child's skis as well. If you know your child is just starting out and still learning necessary skiing skills, then you'll want a shorter ski—one that stands between your child's chin and chest when you match the ski up to your child's height. Children who weigh less will also require a shorter ski.
q:

What is a good length of skis for a child who is an advanced skier?

a:

If your child is already a good skier and knows the basics, then he or she can handle a ski that is a bit longer—one that stands up and reaches between your child's nose and eyes when compared to your child's height. Getting a ski that's a bit longer for a more advanced skier will help with performance. Also, if your child weighs more, then a longer ski will be better for him or her.
Subscribe to our Newsletter