Best Snapback Hats
In a Hurry? Editors choice: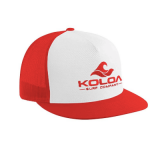 Test Winner: Koloa Surf Trucker Hat

Is it really necessary to create a buying guide on something as simple and subjective as a snapback hat? This is a question you may have asked before you even clicked this article. But, you are here, aren't you?

The reality is that snapback hats are not all the same and there are actually quite a few different factors that you will need to consider when you buy them. First off, understand that this type of headwear is going to feature snapback closure systems and this is a similarity that they will all share.

Everything else, however, is going to be different and this is what makes some of them so unique and compelling. So, are you intrigued yet? If not, keep on reading as you will see that there is more than meets the eye when it comes to best snapback hats.
Standout Picks
Criteria Used for Evaluation
Color
When it comes to hats of any kind, their physical appearance is as important as anything else.
Typically, when you are in the market for some new apparel, this section will always be in the back of your mind. But, when it comes to shopping for snapback hats, it is the most important (though some of you may feel different).
Several of you reading this right now probably already own some hats that you like to wear casually. While they can have performance advantages and can make up for bad hair days, caps can also allow you to express yourself and snapbacks are no different.
Whether you want to support your favorite collegiate or professional sports team or only one of your favorite brands, these types of hats can allow you to do just that. Then again, some of you will have a different approach.
Some of you will not want to draw attention to yourself and will prefer to wear a snapback hat that is designed with simple and clean graphics. The great news is there is something for everyone out there.
Fit
Though snapbacks will all be adjustable, they are all not going to fit you.
Alright, so here is the deal. During your search, you are not going to be able to select between different sizes. The reality is that snapbacks come in one size and one size only. But, you may be wondering, why is this so as one size is not going to fit every head in the world?
Well, part of the reason they are called snapbacks is they will be equipped with snapback closure systems. Most likely, you have seen a hat like this before (they are trendy). There will be different holes that can be snapped into (and this can either tighten or loosen the fit).
But, this still does not guarantee that every snapback hat will fit you properly. The closure system will have a limit to how tight and lose it can be made. So, it may behoove you to take a few measurements beforehand. In specific, measure the circumference of your head with a tape measure (measure right above your ears).
With this measurement, which is always good to know when buying hats, you will have a better idea if a specific snapback is going to fit you. Also, you can glance through user feedback to see what others have had to say about the fitting.
Breathability
It may be in your best interest to buy a snapback hat that is actually breathable.
Generally speaking, most of you will probably be wearing your snapbacks when the weather is a little warmer outside (check other ideas for hot weather clothing here). You can still wear them in the winter but they will provide no protection for your ears. Anyway, with this in mind, it makes this next section pretty darn important.
You would think that a snapback cap would suffocate your head and build up heat very quickly on hotter afternoons. Well, most of them will not. For really hot days, in fact, the best options will be outfitted with mesh paneling. And, this mesh will typically be implemented into the back.
With this in play, hot air will be allowed to escape and your head will be allowed to breathe. But, even for hats without back mesh paneling, there will still most likely be small ventilation holes that will accomplish the same feat (just not as well).
Of course, the materials will also play a role. In specific, several options will sport cotton and polyester cores (oftentimes polyester will be used as a lining). Cotton absorbs excess moisture and is quite breathable overall. Meanwhile, polyester is good at wicking away moisture from your skin.
Comfort
Who really wants to wear a hat that is not comfortable? Simple but important, right?
Snapbacks themselves have their own distinct feel. Truthfully, there are some of you who probably prefer wearing fitted hats over them as you do not have to deal with the opening at the back. But, that does not mean that snapbacks are uncomfortable as they certainly are not.
Yet, what needs to be understood is that not all models will provide the same level of comfort. In addition to actually finding a snapback hat that will fit your head properly, you also need to pay attention to the materials in play.
This was just briefly discussed but it deserves a much closer look. Obviously, as noted, many hats will be designed with cotton and polyester. Outside of their breathability, both fabrics are so popular because of their comfort. Other fabrics can often be utilized, however.
For example, you may also see hats made with acrylic. Much like polyester, this is not a natural material but it sure makes for a comfortable hat. It is also highly resistant to the sun which is another perk. You may even see wool snapbacks too. And, do not worry; these can be worn during all types of weather conditions.
Style
There are only a few things to make mention of in this section.
This entire guide has been dedicated to snapback hats so we are not documenting the different styles of hats that you can go with here. But, there are some small features, if you will, that do need to be brought to your attention.
Firstly, most snapbacks will be made with what is known as six-panel construction. This can pretty much be considered the norm, and it creates hats that have cleaner and more rounded looks overall. However, what truly needs to be discussed here is your bill preference.
For the record, the bill of a hat is the portion that extends outward (it is the part that is right above your eyes). And, it is either going to be flat or curved. Regarding which one is better, there is no right or wrong answer. It only all comes down to your personal preference.
Flat bills are sometimes perceived as the style of the younger generation and such. While you may not see a ton of older men and women wearing them, there is no reason to stereotype people that where flat bills.
For some of you, you will feel that they are more comfortable to wear, and that is fair. Of course, you can never go wrong with a snapback with a curved bill. It just depends on what you like.
Our Top Picks for the Best Snapback Hats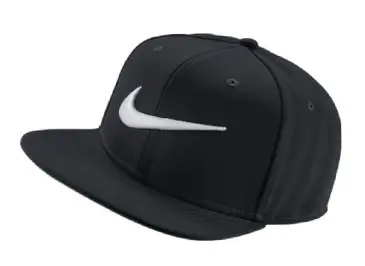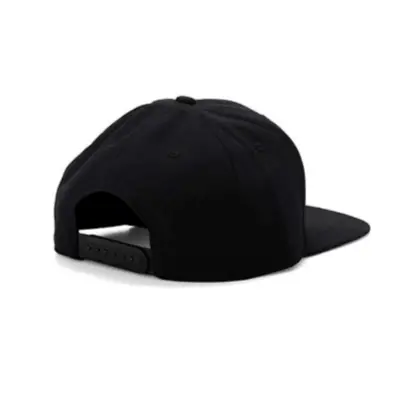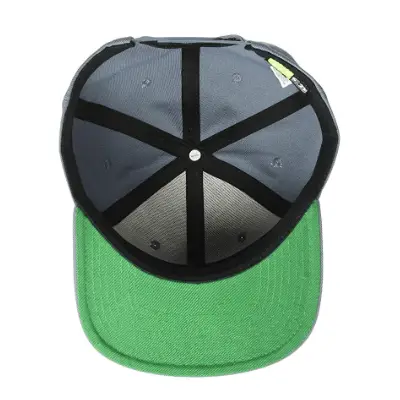 Several of you are probably looking for a snapback hat that you can wear all year round. And, if you are, then you may not find a better casual option than the Swoosh Classic from Nike.
Read more
Graphics
Nike's iconic logo is plastered on the front of this snapback so do be aware of that. Also, there are a few different color options to choose from.
Fitting
As with any snapback hat, this is a one-size-fits-all model that can be adjusted. However, a few reviewers have had mention of the fact that this is on the small side.
Breathability
As with many of their other apparel, Nike engineered their hat with Dri-Fit technology. This is going to allow this hat to wick away sweat from your skin for enhanced breathability.
Comfort
The polyester and cotton blend (mostly polyester) makes this an incredibly comfortable hat overall. Some users have even called it one of the comfiest hats they have ever worn.
Style
This is just a standard snapback hat, and it is designed with a flat bill. It is not one of those bills that can be molded or anything like that, so do keep that in mind.
Overall
As necessary as this snapback cap is from Nike, it is one of the best options available for a reason (or reasons). It is highly breathable, comfortable, stylish, and durable.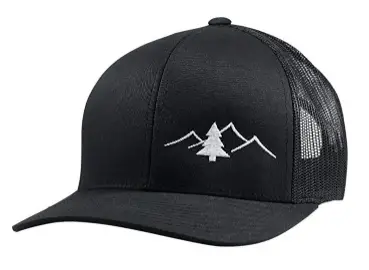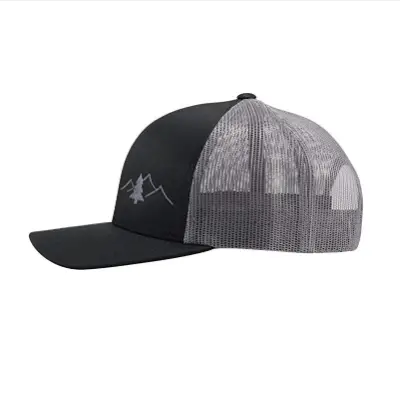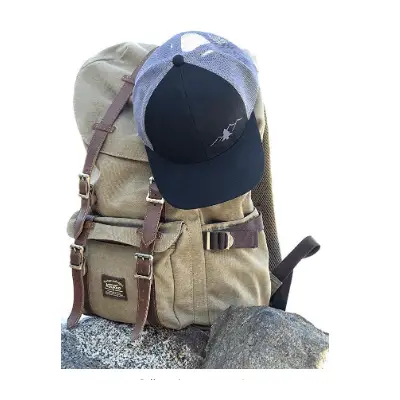 For all types of different outdoor adventures, this snapback trucker hat is going to be an essential item for you. This is mostly thanks to the traditional mesh back that has been implemented.
Read more
Graphics
The manufacturer takes pride in the fact that their trucker hat sports no corporate branding and a simple design overall. This is true for any of the color options available.
Fitting
From day one, this hat is going to feel like you have worn it for several years. There is not much of a break-in period. Then again, some users have noted it was small on their heads.
Breathability
Thanks to the mesh back that has been implemented, as noted, this can be used in a variety of situations. This will allow for ample airflow on your head.
Comfort
In addition to the mesh back which will prevent your head from overheating, the front panels have also been made from cotton and are structured for improved comfort.
Style
This is almost like a hybrid of a flat bill and a curved bill. Overall, it also fits and looks like most trucker hats do.
Overall
This has the tagline of "The Great Outdoors" and it could not be more fitting. It is perfect for all different types of outdoor adventures and this is thanks to its mesh back and simple graphics.

3

. Zephyr Phantom Snapback Hat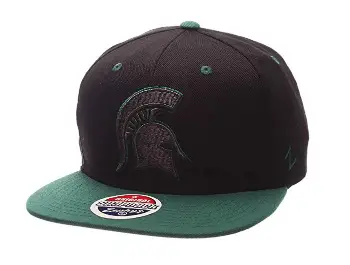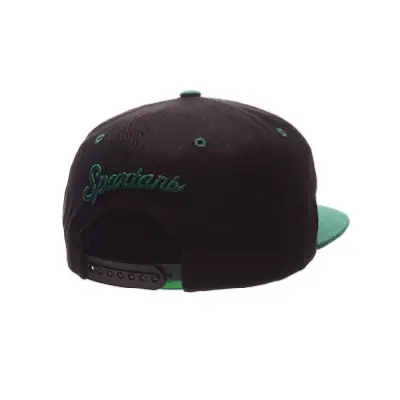 Sometimes, it is nice to own a snapback for the purposes of fashion. And, what better way to represent your favorite collegiate team than with the Phantom from Zephyr.
Read more
Graphics
Again, the Phantom is a hat that is designed for collegiate lovers and it allows you to express your favorite team. From Michigan State to Alabama to Florida, there is a team for everyone.
Fitting
Based on user feedback, it seems like this hat will be somewhat boxy on your head. It does not fit snugly and this is something that you need to take note of.
Breathability
Due to the fact that the Phantom is made up of 100 percent polyester, it is going to be ideal for athletic purposes. Polyester is one of the most popular fabrics when it comes to this, after all.
Comfort
The polyester core is naturally comfortable. However, as was noted earlier, the boxy fit is going to be something that some of you will not be too fond of.
Style
As you can see from the photos, this comes with a flat bill. If you are a fan of hats with curved bills then you may not be too big of a fan of this.
Overall
One of the best ways to express the love for the team you root for is with a piece of headwear. And, this is an excellent snapback hat for those of you who cheer for a specific collegiate organization.

4

. Koloa Surf Trucker Hat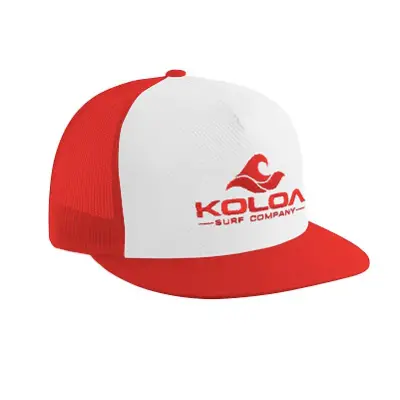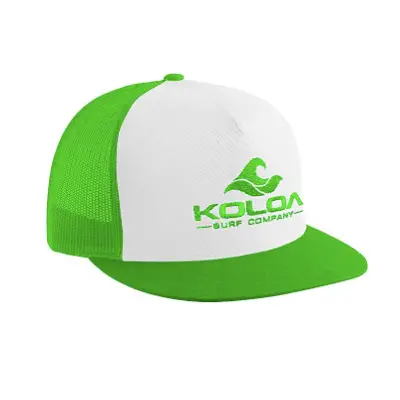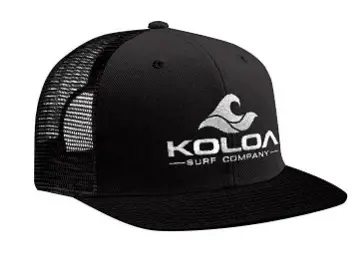 Truly speaking, this is a hat that everyone can benefit from. It is incredibly stylish, subtle and breathable. What more could you really ask for from an outdoor snapback hat?
Read more
Graphics
There are so many fantastic color options to pick from that it may be tough for you to narrow it down to just a couple. Either way, the brand logo is on the front so take note of that.
Fitting
Several buyers have gone on record to claim that this was a bit too small for them. In specific, the crown has been slightly criticized for being too narrow.
Breathability
The mesh sweatband, coupled with the mesh back of this hat makes for an incredibly breathable combination. Let's say that this is an excellent piece of headwear in the summer.
Comfort
The combination of all the materials (mesh, cotton, and polyester) makes this quite a comfortable cap to wear around all day.
Style
Yes, this is a flat bill hat but the bill is not as stout as you might think. Due to this, you could actually mold the bill more to your liking if you do not want it flat.
Overall
While this may not be the best option if you have a larger cranium, there is a ton to love about it. For several different situations, you will find yourself grabbing this cap time and time again.

5

. Ililily Vintage Baseball Cap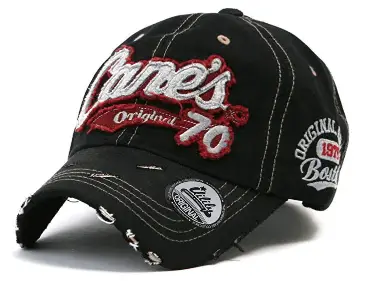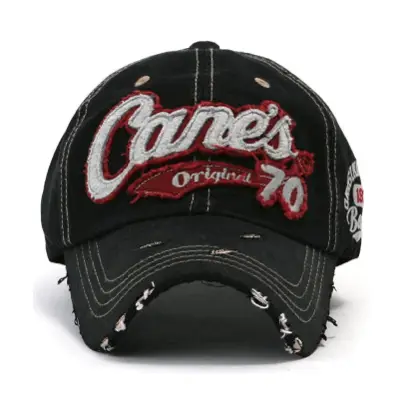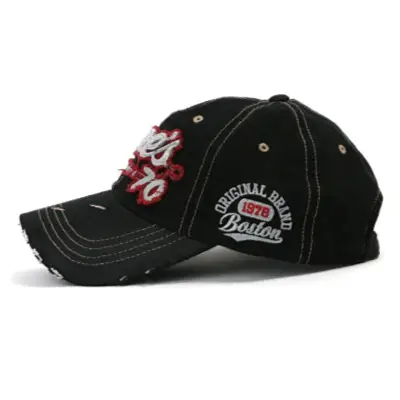 If you look at the photos, it would be easy to assume that this cap is only sold worn out. Well, that is the entire point as it has purposely been engineered to look distressed and vintage.
Read more
Graphics
Let's just say that this hat has a distinct style. It is a baseball cap and its brim is deliberately designed to create a distressed and vintage appeal.
Fitting
There have not been too many complaints geared to the fitting of this particular model. Most users agree that it fits them how it should (it is also adjustable, so do remember that).
Breathability
For sure, this will handle hot and sweaty days. This is thanks to the eyelet vents as these will allow hot air to escape. All in the meanwhile, they will also allow air in.
Comfort
Alright, for the most part, this is incredibly comfortable to wear thanks to its 100 percent cotton construction. At the same time, when worn backward, the belt buckle can dig into your forehead.
Style
This is an old-school baseball cap, and that means that the bill is curved. Overall, its style is either going to sell you or appall you, period.
Overall
Some snapback hats are just fashion statements, and that is the case with this entry. Due to the distressed design, this is one hat that is only going to appeal to a specific demographic.

6

. KBETHOS Classic Snapback Hat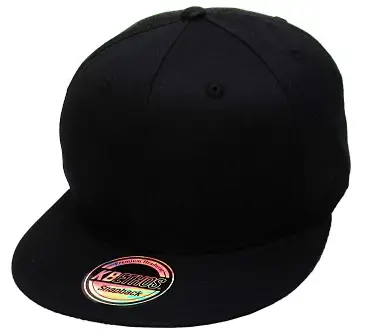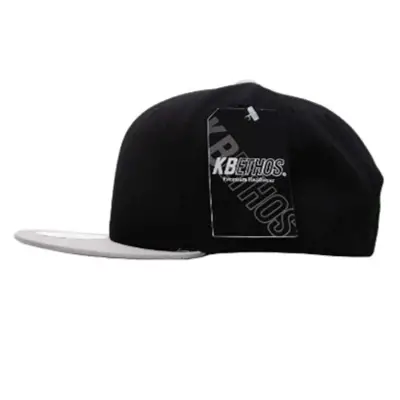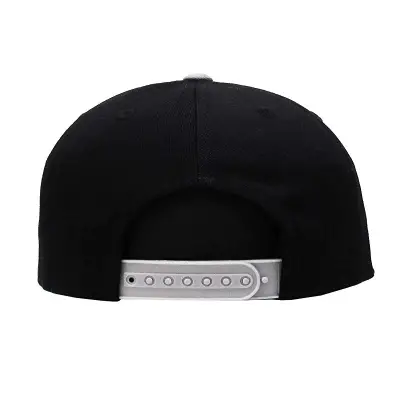 Now, if you want to talk about a casual and breathable snapback hat then you would have to talk about this bad boy right here. If you are looking for subtle then you got it.
Read more
Graphics
Simple and clean would be the best way to describe the graphics of this option. With that said, there are still a plethora of different colorways for you to pick between.
Fitting
In proportion to the bill, the actual headpiece is quite large. If you have a small head, you may think that this looks a little too big on it.
Breathability
As this is a 100 percent cotton cap, it is naturally going to be breathable. That is one of the benefits of cotton fabric, in case you did not know.
Comfort
If there is something that everyone can agree on (for the most part), it is that cotton apparel is comfortable to wear. Well, as a 100 percent cotton hat, this sports the feel and performance of the natural fabric.
Style
The classic six-panel structure and flat brim visor make this quite the familiar piece of headwear. And, there is certainly nothing wrong with that.
Overall
Look, not everyone wants a snapback hat that stands for something (such as a team or character) or one that is outlandish in its graphical appearance. A hat like this, classic, clean, and simple, will appeal to those looking for something else.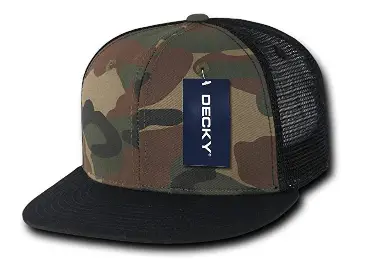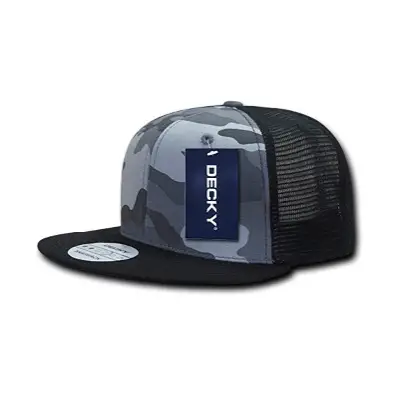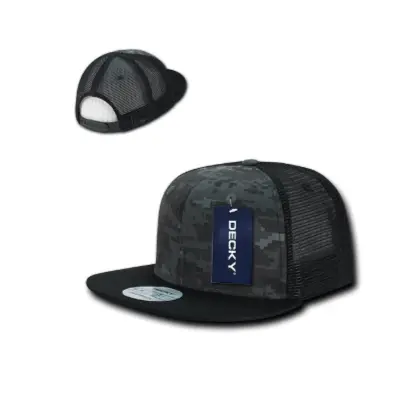 With different types of camouflage designs to choose from, this is a hat that was truly designed for the outdoorsmen. It is optimized for the outdoors which is going to suit some of you quite well.
Read more
Graphics
Though there are some different colors available, all of them are camouflage. In other words, if you are not into camouflage, then you are probably not going to want to wear this.
Fitting
If you wear smaller than a 7 (on a fitted hat), then this is probably going to be too large for you. It all depends on your taste, though.
Breathability
As you can see from the photos, this has been outfitted with a rear mesh panel. Thanks to this, your head will have no issues breathing on hotter days.
Comfort
The 100 percent cotton construction, coupled with the mesh back makes this very comfortable to wear.
Style
Overall, the bill is a little bigger than some of you will expect. Additionally, this is a six-panel constructed baseball cap.
Overall
There may not be anything that sets this men's snapback apart from the rest of the competition, but that is entirely okay. If it is not broke, then why fix it?

8

. Brixton Medium Profile Hat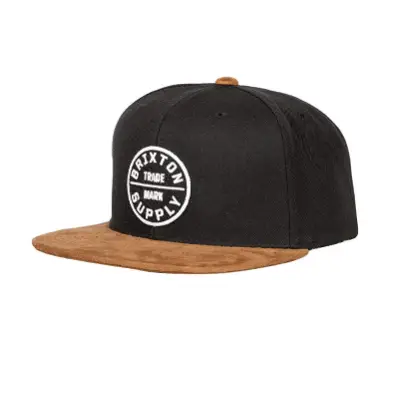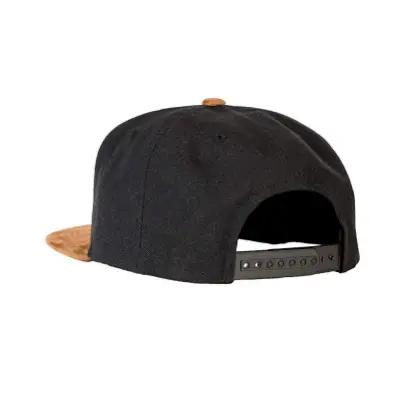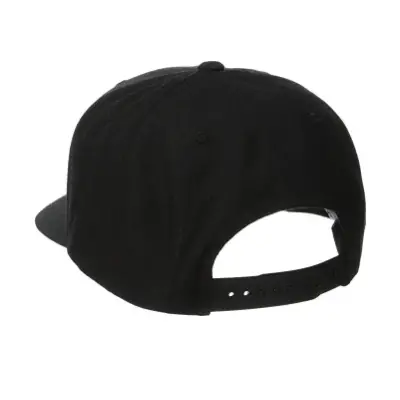 There is nothing flashy about this hat but it will get the job done for most of you. It can provide sun protection, be worn on bad hair days and even can match your wardrobe for a fashion statement.
Read more
Graphics
Overall, this does not call for too much attention, and that is something that some of you will love. Each color option is distinct and unique, however, which allows you to personalize your look.
Fitting
Several users have noted that the crown of this hat is quite high. However, this same crown is structured and still fits nicely overall.
Breathability
Alright, so here is the deal. This is not outfitted with a mesh back, but it is still breathable overall. On blistering afternoons, though, your head will probably need a little air with this on.
Comfort
As compared to other snapback hats, this has a unique fabric blend. Instead of basic polyester and cotton, this sports an acrylic and wool core (80 percent acrylic).
Style
This medium-profile hat has been engineered with a flat bill. Also, the same crown that was alluded to, for the record, features a six-panel construction.
Overall
As you can see, this is different from the rest. Outside of its fabric blend, it can also be used in a plethora of different situations, making it quite versatile.

9

. Fox Curved Snapback Hat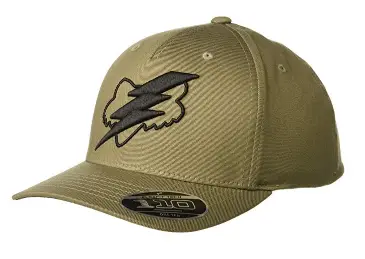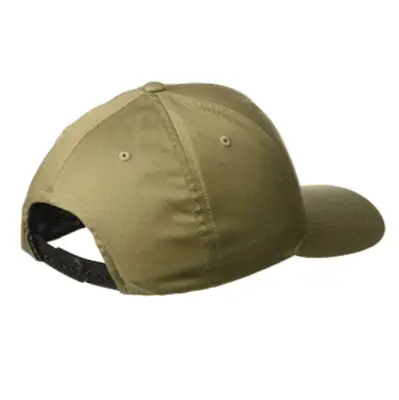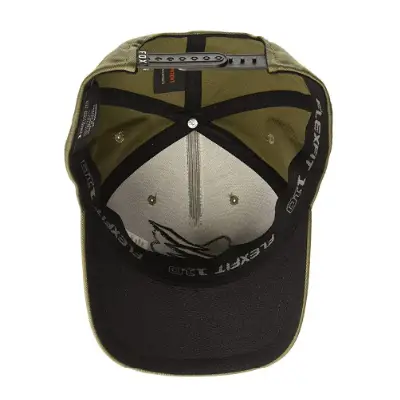 When it comes to apparel, Fox is a household name and has been so for years. If nothing else, their logo and branding sell their consumer base faster than anything (which is the same for their hat).
Read more
Graphics
Yes, as noted, Fox has a distinct and unique logo that makes them so special. And, what is also cool is that their snapback is available in different variations of their branding and coloring.
Fitting
The majority of buyers who have left their remarks on this hat have noted that it fits them as expected. Others, however, claim the bill is a little too small.
Breathability
Even though this is not engineered with mesh paneling, it is relatively lightweight. This makes it much more breathable overall.
Comfort
In addition to the lightweight nature of this hat, its polyester and cotton blend (with just a hint of spandex) makes for comfortable wear.
Style
Not all snapback hats are designed with flat bills, clearly. For those of you who are not a fan of the flat bill style, you will appreciate the curved nature of the bill.
Overall
It is hard to go wrong with Fox apparel, so why should this be any different? It is far from flashy, but its lightweight and breathable core is appreciated.

10

. Yonala Floral Snapback Hat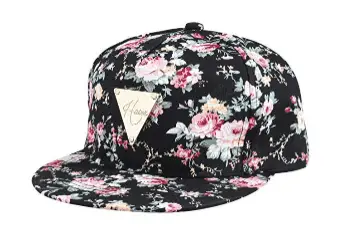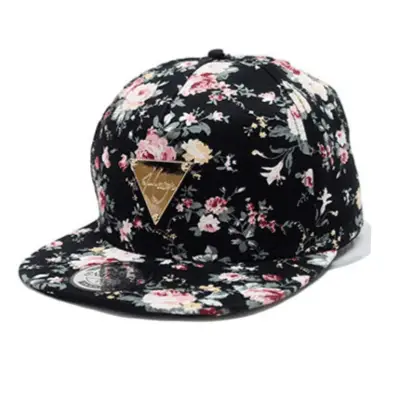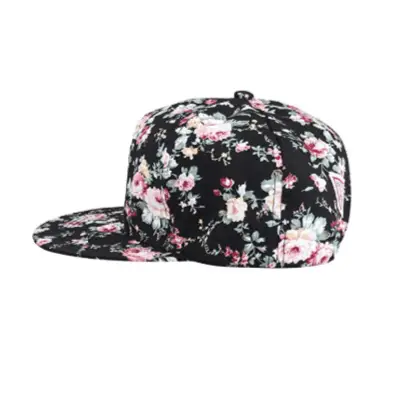 To be perfectly honest, this option is more suitable for women. That is not to say that men can't wear it but due to its flower graphics, it is more stylish for women.
Read more
Graphics
Outlandish is what this hat is that is for sure. In addition to the different flower graphics, each option also sports a gold-plated "hater" emblem that you will either like or hate.
Fitting
For those of you who have larger heads, you may feel that this fits a little too tight. It will fit most heads quite well, however.
Breathability
It does not matter what season you wear this in as it will be appropriate. Even in the summer, it will not overheat your cranium too badly.
Comfort
Granted this is not too tight for your head, it is going to be extremely comfortable to wear, count on it.
Style
This lacks stiffness overall but it is also not as if the flat bill is going to fold in half or anything like that.
Overall
To say that this is going to appeal to a specific demographic is an understatement. It is not for everyone but in addition to its outlandish style, it also does have performance advantages.

Subscribe to our Newsletter