The Best Spincast Reels
In a Hurry? Editors choice: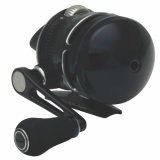 Test Winner: Zebco Fishing ZO2PRO

Spincast reels are best explained as being a combination between a spinning reel and a
baitcasting reel.
Spincasts are perfect for you if you're that angler who's just started trying to fish and is learning how to get those feet wet. If you're the angler or you have someone in mind who is just starting out, consider a spin-cast reel
one of the best gifts
you can give and they can get. The challenge as always is understanding what makes some of these reels better than others on the market. Not only will the following guide point out what you should look for in a great product, but also includes our top ten ranked models which are some of the best examples of spin-cast reels on the market.
Standout Picks
Criteria Used for Evaluation
Top 10 Picks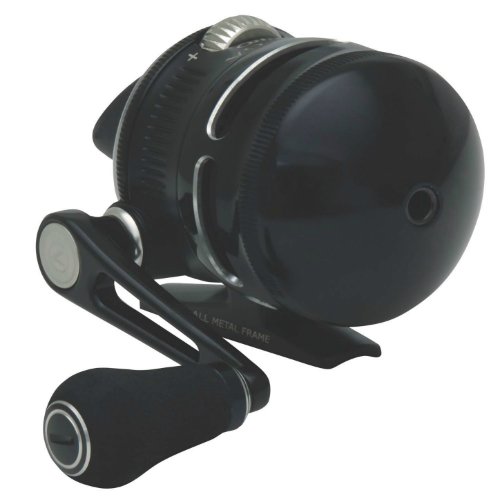 By far one of the best models on the market, this high-end reel uses its premium materials and includes all kinds of perks, but still comes at a better price than many other highly rated brands. Fishing shouldn't be an expensive hobby, but more of a sporting, relaxing, or competitive hobby which makes for fun and repeat trips out on the water. This reel is manufactured entirely for those who want a top of the line reel for a great price, and it's perfect for light tackle fishing.
The best part of this reel is its functionality for both left and right-handed anglers, where the metal reel handle is made ambidextrously, allowing for both left and right-handed attachments.
Read more
Other functions include:
Strong 10-pound line which is Cajun red in color and pre-spooled in 85 yards of length.
Bearings which are stainless steel, extra smooth, with a great clutch which provides that much needed anti-reverse control (on a spinning reel, it is the function which keeps the reel from turning backward and engaging the drag)
Comes with a patented multi-cam drag system.
It has a 3.4:1 gear ratio (close to the medium range)
Of course, with every product, there are pros and cons, and with each model, we will discuss both its highlights and its drawbacks. In the end, the decision is always yours while looking through this excellent selection of reels.
For the price of this model compared to its first-rate design (on par with many pro-fishing brands) this reel is a steal and truly proves in every way that it belongs at the top of the list.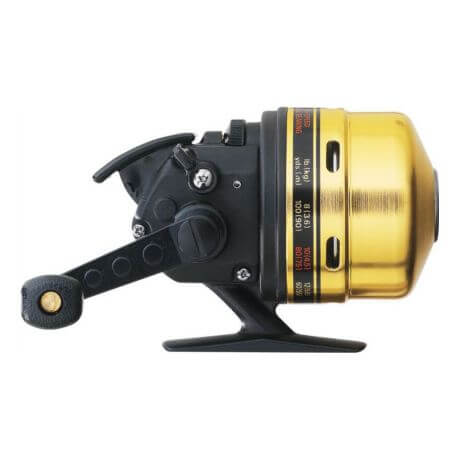 By far one of the best models and brands during 2017, this reel takes a look at older reels (how they looked, how they functioned, and how they improved) then keeps many of those conventional ideas and materials, but outfits the product with a new high-tech fresh to a salt-water pool. When looking for an excellent product, those which are multi-functional for different environments or unique circumstances often prove the best models to own. Not only is this product adaptable, but it is durable, guaranteed to last well into the future for your use, your friends use, even your kids use.
Its best quality of this reel is the materials its made out of, where the rotating line is made of tungsten carbide, and the very body is rugged metal. This makes the product last longer and keeps from breaking like other cheap plastic models or weak-metal brands.
Read more
Other odds and ends:
Gearing and nose cone are designed to be heavy-duty and not wear down quickly.
The reels guideline is oversized to enable the models optimum casting.
The mechanism is built to provide off/on anti-reverse selection.
It has great ball bearing drives.
The gear ratio comes at 4.1:1, which is quite fast for a spin-cast reel.
For this level of quality, the price of this model is in the medium to the medium-low range, well worth the purchase for all the perks it offers and all the countless years you're going to be fishing with this new spin-cast reel. If you're on the fence about what model to purchase for someone else, this is great for a range of experienced anglers to new beginners. It will help get anyone off their feet, and it will also help to improve the skill of the angler in question.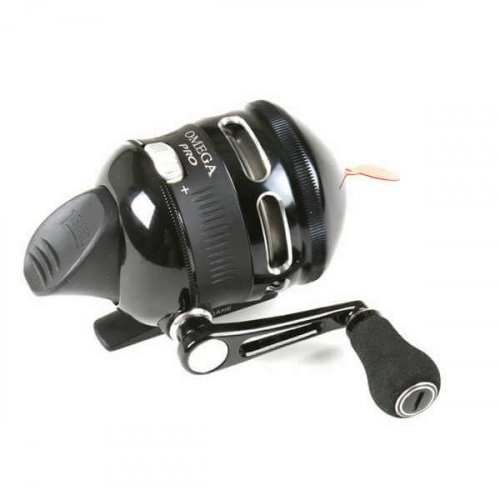 If you're looking for the modern advancement of spin-cast reels, this model by Zebco is one of the most high-tech and advanced precision instruments. For this reason, the reel is pricier than others, and this is why it ranks third on the list. Yet for its cost, you'll get long-lasting high-end material with an ergonomic design and straightforward configuration. Anyone can use this reel and not get confused with how to attach it, string line onto it, and even just generally use it. Long-time fishermen will love this because of the power and skill it offers – this is certainly a professional angling product.
Most notable about this model is its composition of all metal gears, improving durability due to the normally constant wear and tear of the spinning line in and out of the rig. As well, being all metal these gears allow the model to flawlessly cast while still keeping excellent control over the drag of the line. Often anglers will blame line for being 'so weak that it snaps easily', while in truth the problem is often due to the fact that their reel has little control over the line when it tightens abruptly. With a great gear system, the line is less likely to snap because it always has a little bit of slack while it is pulled in.
Read more
More about this product:
Models pick-up system (for line) makes for flawless casting.
Ceramic line guide provides a smooth release for the line as well as for the reeling.
Has a triple-cam multi-drag system for great control.
Includes a one-year manufacturer's warranty.
Yes, this model is more on the expensive side, but after buying it there's really no other reel you're ever going to want to have. The price equals the perks in this situation and makes this an excellent product for all the fishing trips to come.

4

. Abu-Garcia Abumatic 170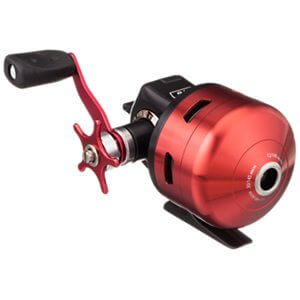 The design of this model originates from Sweden, where the first idea of using a push-button – letting out line or reeling line in – was born and then worked on over and over again until they got it right. Flash forward some hundred or more years, and this light precision mechanism is fantastic for your sport fishing or even if you're just beginning and want to learn the ropes.
Its finest quality being its drag system (balanced pressure of the line coming in or going out) was created with a smooth carbon matrix in order to ensure the reels flawless operation.
Read more
Extras:
Provides an instant anti-reverse mechanism in order to deal with smooth reeling and decrease the likelihood of tangled or snapped line.
As well, the spool is also oscillating which doubles the unlikelihood of the line getting snagged or twisting up inside of the reel.
Both the front cone and the body of this model are aluminum steel and die-cast to be strong, rust-free, and long-lasting.
This is a very light lure, coming at 11.8 ounces.
Comes with three ball bearings.
It's exceptional for its price compared to its functionality for both left and right-handed use.
This really is the best for professional anglers to beginners, where either type of fisherman can afford it and will never really want for a different reel. It is priced in the medium range for such great quality compared to cost. This model is certainly worth your time and is quite effortless to use.

5

. Zebco Spincast Spooled with 10-Pound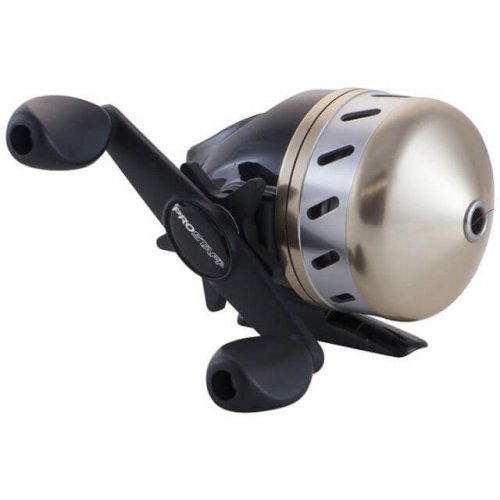 Ranking at number five on this list, this is another product from Zebco, but actually proves not only to be cheaper than the majority of their other products but also the best-priced model from our recommendations. This reel is perfect for beginners or anglers who enjoy sticking with the familiar classics, and you could honestly even afford to buy two or three of these models for the price of just one professional reel.
Greatest function of this model is its 3.4:1 gear ratio, and this is because such a high gear ratio is rarely seen on such an exceptionally priced product. Often for cheaper reels, you're accepting gear ratios of 2:1 or often even lower. Here the material isn't as fine quality as sports reels, and yet Zebco has still managed to ensure the speed of casting and retrieval with a superb gear ratio.
Read more
What's more, you get:
A reel which is made in a triple-cam style which provides multi-drag control and error-free casting.
The spool itself is an oscillating spool which can spin and run continuously with its anti-reverse functionality.
This reel has an 'auto-bait function' which means that an audible click often sounds when the line is hooked into your catch and more tension is being applied by the struggling fish.
Gears are all metal.
What's most important about this product is its price. You're not going to find a decent reel for such an amazing price anywhere else. You're gain is that this model will work from easy to medium fishing difficulties, as well as the same range of skill – beginners to mid-level fishermen. Cheap does not mean shoddy, and not only will this product last you a long time, but its functionality is what will prove itself over and over during each fishing trip.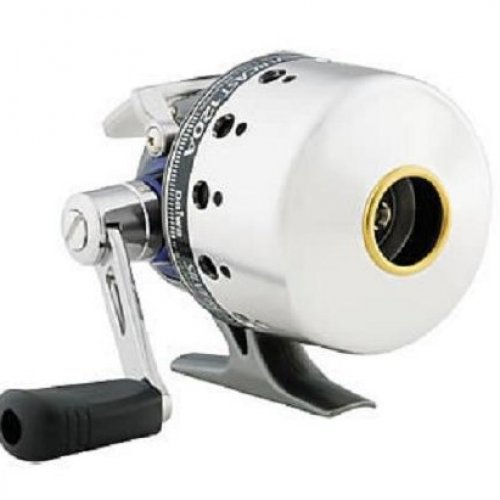 Here you certainly have one of the best models for specifically catching bass fish, and this is due to the rigidity and strength of the products aluminum alloy construction. Bass is an active fish and will often fight you with every bit of strength they've got – in the case of weak reels, you're risking your line snapping or even the entire pole getting yanked directly out of your hand. If you're specifically shopping for a reel to better catch bass, this one is great.
Its main performance perk is its triple metal ball bearing alloys which add to the strength of the model and improve the smooth operation of every action throughout the angling process – from the fantastic arch of your catch to the adrenaline of hooking large bass and fighting to bring it in.
Read more
Other tidbits are:
The handle knob which is soft plastic at the tip but ridged metal through to the gears, making everything spin correctly and reel effortlessly.
A titanium line pickup spins with the actual line and this makes it so there is less wear and tear to the line itself and (even more importantly) the device.
This device has an oversized line aperture which allows for the reel to perform at its best for the angler each and every time.
Smooth disc drag with dial adjustment.
A gear ratio of 4.3:1 (very high powered)
Not many bass fishing reels come at such an affordable price, especially if you compare this lure to many of the other high-end products on this list. For such a cheap price you get this new reel, its great feel, and compared to other products it's a steal. Certainly, worth a test run.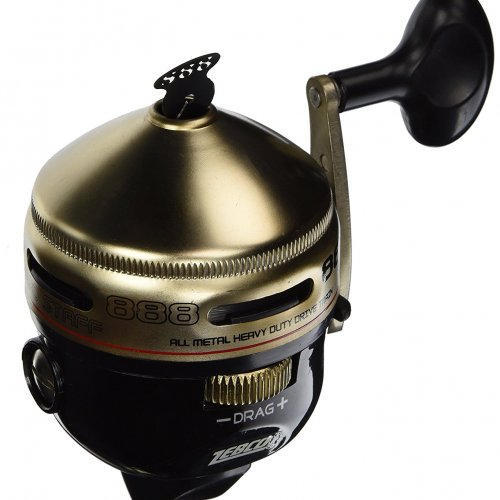 Where the last reel was amazing for bass fishing, this model proves itself in its ability to catch catfish. Catfish are a medium to heavy species of catch, and therefore require a reel which can handle just that, medium to heavy situations. Not only does this mean casting out heavier baits, sinkers, and lures, but it also entitles drawing back in all that weight plus the weight of fresh meat on the other end.
This model is best for its continuous reverse and anti-drug system – not many lures have such an improved retraction. With such a reverse system line rarely if ever snaps, and its highly doubtful your catfish is going to wriggle or break free. This product will help sharpen and improve your actions throughout the series of each catch, and you won't be disappointed.
Read more
More perks are:
This model comes with a steel ball bearing drive.
The drive train is composed of all-metal (plastic or other material drive trains tend not to operate nearly as smoothly)
This reel is pre-spooled with 25-pound monofilament line.
For the money, this is the best catfishing reel you're going to find on the market. It's an excellent example of what kind of reel will get heavier fishing jobs done.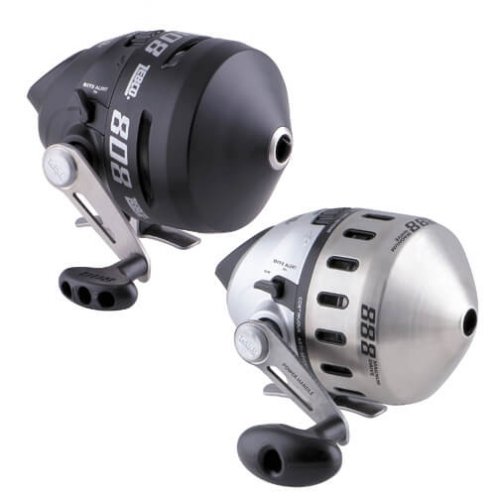 Where saltwater is concerned, much thought should be given into what type of fishing you'll be doing and the environment in which you'll be doing it. Saltwater has the frustrating tendency to quickly degrade the weaker metals and even plastics of reels which are not specifically made for ocean use. As the line gets pulled through the gears and into the device, all the salty water it deposits into a reel can quickly wear it down. If you're predominately a saltwater fisherman, this reel is right up your alley – it rebuffs destruction from saltwater and fishes the ocean like a charm.
It's the best quality, is, of course, the stainless-steel covers, full metal body, metal gears, and ceramic pick up pins. All of these metals are anti-corrosive and long-lasting. In fact, even is saltwater wasn't a concern, this model is merely excellent for lasting far beyond the price you pay for it; ample time to improve your skill using it, or teach others how to use it as well.
Read more
Other functions are:
It comes with an auto bait alert.
The retrieval is right or left-handed.
It's comparatively cheap to other full-metal body brands.
The price of this model falls in the medium to high range, and this is due to all it anti-corrosive and strong metals, but for the price, this reel will last you for years of fishing trips to come. If you're planning on handling fish from bass to blues to catfish to salmon, this is quite the model from quite an excellent company.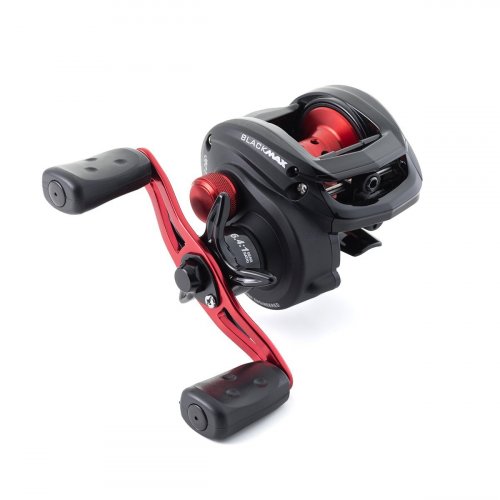 Excess weight can prove a gradual problem, especially on long fishing trips. You pack up your reels, through on your pack, and start out along the river (or really wherever you're going). Now over time, that backpack is going to weigh you down and make your shoulders ache, and this can either be sooner or later depending on the weight of your gear and especially the weight of your reel(s). With this model, weight was a major concern that the brand designers took into consideration, and that's why this products' best feature is lightweight machined aluminum spool.
Not only can the lightweight metal handle line smoothly and efficiently without any breaks or tangles, but it makes for easier and farther-reaching casts.
Read more
What's more:
This reel comes with 4 stainless steel ball bearings, one of them which is a roller bearing for smoother operation.
Smooth drag performance is provided by these models' multi-drug system.
The brass gears have extended the life of the product by years.
This model provides excellent brake pressure throughout the cast.
However, despite maybe looking cheap due to its metals and its low cost, this is a reality which does not perform cheaply. Rather, this reel will hold up for a long time and truly improve your fishing experience and the rate at which you make catches.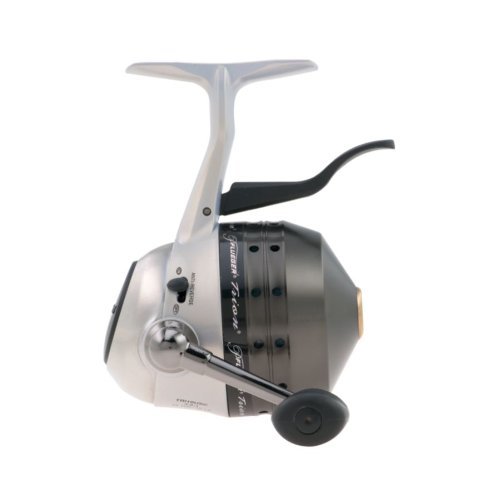 Even though lightweight reels aren't the most popular models for anglers, they still belong on the list as cheap alternatives to alter your fishing learning curve when either just starting out or when wanting to learn how to cast, catch, and reel with a lighter device. This is one of the most cost-efficient products for that purpose.
Look forward to full aluminum, titanium, and all-metal (gears as well) parts. Not only do these increase the smooth reaction of your device, but they'll improve its long lastingness if you take care of it.
Read more
It's also designed:
With 2 titanium ball bearings.
A ported and machined aluminum front cone.
Pick-up pins (also titanium)
And a soft touch handle knob for ease of use.
This device comes at an excellent cost for its high-quality aluminum and titanium design, and it really would be the perfect reel to purchase for multiple people, kids, backpackers, even fishing tour guiding which some anglers have taken up as an excellent profession. This is a great model from which to show other fresh anglers the ropes, and after they have progressed beyond it, this model is so long-lasting it will still be around to pass on to the next generation of anglers.