Best Stick Blender
In a
Hurry? Editors choice: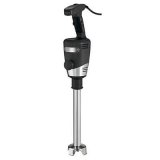 Test Winner: Waring Light-Duty Quik

Our modern world has revolutionized almost every aspect of our daily living. Gone are the days when pure manual labor is needed to serve a sumptuous dish. Now, we have simple but powerful kitchen tools that make cooking a lot easier and other difficult cooking-related processes a thing of the past. One nifty
kitchen
tool that has become an instant favorite among homemakers and
chefs
is the stick blender. This device has made its way to almost every household and has earned different names. Some call it immersion blender while several others refer to it as a hand blender. This small but powerful
tool
can do what conventional can't and it is one of the reasons why it has become an instant favorite in the kitchen. The
stick
blender is an easy and convenient way to blend enormous quantities of liquid all at once.
Standout Picks
Criteria Used for Evaluation
Features
Another important feature of a good hand blender is its ability to create a fine-textured puree in a particular span of time. This feature is made possible by the motor of the blender. It must have ample torque to produce a vortex where the food is propelled to the rotary blade several times. The texture of the liquid is also affected by the vortex of the hand blender. The more there is movement the better for the texture. How far can the vortex go and how quickly it returns spells out the difference in texture. An efficient vortex will give you a finely smooth puree and a lousy one will leave chunky and stringy bits in your soup.
Durability
The hand blender is one of the many innovative tools that have leveled up our overall kitchen experience. The hassle that you once struggled with when blending and grinding has now been reduced in a great way. As the best stick blender allows you to do tasks much more easily and conveniently. Big names in kitchen and household appliance have made their own version of this kitchen tool, which offers diverse functions to make cooking a lot easier.
However, we would like to know which one truly deserves the coveted spot in your kitchen. Our winner is very much capable of extra-smooth soups and dense smoothies in line with the best countertop blenders available today. However, it is more compact and can fit in any type of drawer or complement your kitchen's interior design.
With all this product range it could be a daunting task to select the best stick blender. The best one is distinguished by several properties and characteristics that make it stand out from the rest. These properties were highlighted when we evaluated the products based on different criteria. Check out the list below as this should be the factors that could help you in selecting the best stick blender out there.
Materials
In addition to the speed, blade, and grip, another important criterion is the build quality. Durable and heat-resistant stick blenders usually have great build quality. They are made of stainless steel that is easier to clean and does not have an adverse reaction to the food when subject to extreme pressures. It does not also become warped or disfigured when repeatedly exposed to heat.
There are several brands that are made of plastic. While they are lightweight and do not easily cause muscle-fatigue, they are not that durable. Plastic materials easily warp when exposed to extreme heat. They also release chemicals that could be harmful to our health when ingested.
In addition, blenders made of metals are less to stain as compared to those made of plastic. When in use, the messiest part of the blender is the blending shaft. A metal shaft offers more convenience especially if you are blending a soup. Stains accumulated by a plastic shaft are sometimes transferred to the food creating a funny and undesirable flavor.
Subscribe to our Newsletter