Best Triathlon Watches
last updated:
Feb 07, 2020
If you are planning on participating in an upcoming triathlon and are rather serious about your performance, then there is a critical device that you should be wearing on your wrist. Of course, this is alluding to a triathlon watch and for the most part, this would be considered a fitness watch (most likely with GPS) that can be submerged in water. After all, swimming is often an event in a triathlon so wearing a watch that is not even splash-proof will be insufficient. But, as you will soon find out, there are several other factors that will come into play when deciding upon the best model for you. The device should be water-resistant, designed with key metrics found in most fitness trackers, and should last the entire event before needing to be recharged. From there, the decision process should be fairly basic.
This is the best product on our list that is currently in stock: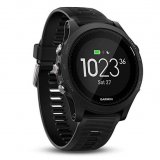 Garmin Forerunner 935
Why is it better?
Features Wi-Fi, ANT+ and USB connectivity
Designed with a premium GPS
Will evaluate your training status as you perform
In a
Hurry? Editors choice: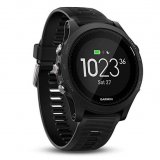 Test Winner: Garmin Forerunner 935

10
Researched Sources
2.4k
Reviews Considered
16
Hours Researching
19
Products Evaluated
Features
Water Resistance
Battery Life
Watch Face
By Default
Criteria Used for Evaluation


Features
For the most part, you might as well consider triathlon watches smartwatches with GPS technology. While not all of them are, most of the best models available will be. So, this does start with the integration of GPS technology. With this, you can track the number of metrics such as distance to adjust your pace accordingly. But, to improve the reception, also look for GLONASS functionality. In addition to this, though, you may want to look for an integrated heart rate monitor. To ensure everything is A-Okay during your triathlon, a heart rate monitor will inform you if your heart readings are what they should be.
Past this, though, most triathlons will require swimming, running, and cycling session so owning a watch that covers all three is ideal. For running, most fitness trackers will have the standard metrics but also look for cadence, vertical oscillation, and ground contact time. In terms of swimming, they should feature both waterproofness and a dedicated mode to track metrics for swimming. In terms of cycling, with a GPS and cadence feature, this should be covered.


Water Resistance
No matter what type of accessory you invest in, they should all be built to last. The same applies to this type of watch. One area to assess is the screen as it should be made with a durable bezel and also a rugged display. In addition to this, the strap itself should be well-made. If it feels like it is going to snap off at a moment's notice, it may not be worth the price of admission. However, now it is time to discuss an incredibly vital feature for triathlon watches.
The importance of water-resistance can't be overstated enough in regard to this device. You see, with most watches it is simply a luxury for them to be waterproof but this is not the case when you want to utilize them for triathlons. Again, swimming is most likely going to be an event and if your watch can't get wet, how is that going to work? So, look for the water-resistance rating, which may be measured in ATM (with one ATM equating to around 10 meters of depth).


Battery Life
On average, it takes around three hours to finish an International Distance Triathlon, according to various statistics. Most GPS watches in the world will be able to last this long but what you need to remember is that GPS technology is a complete battery hog. Hence, this is why you will see models sport multiple battery life ratings. All the time, in GPS mode, it will be significantly lower than when you operate the watch in its normal mode. Sometimes, it can be as drastic as the GPS mode lasting around 10 to 20 hours and the normal mode lasting upward of one to three months.
No matter how you slice it, the less you need to recharge the watch the better. You figure, it just becomes an inconvenience if you have to constantly charge the watch before and after each use.


Watch Face
On this long journey, it is time to assess one of the last important design features that you the buyer need to pay close attention to. It was referenced a bit earlier that you should look for a durable and rugged bezel and physical screen but what about the display itself? This section is not exactly rocket science, so do not treat it as such. What you are primarily looking for is a screen that you can easily see in most viewing conditions and perhaps one that is scratch-resistant.
One way to determine if it is easy to see is to assess its resolution size and interface. Now, as they are watches, it is not as if they will sport 1080p resolutions as they are simply not large enough to warrant that. Instead, you may see 240 pixels and all things considered, that is pretty good. In terms of the interface, look for large fonts and preferably color. Remember, you should be able to see important metrics at a glance of your wrist as your mind should be focused on the event.
Expert Interviews & Opinions
Most Important Criteria
(According to our experts opinion)
Experts Opinion
Editors Opinion
Users Opinion
By Default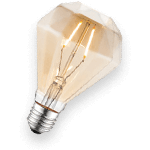 Clean the screen
Seriously, all that is really needed is a microfiber cloth. But, given the fact that a triathlon watch should be waterproof, you could also submerge it in fresh water (and even soap assuming it is highly diluted in water). Yet, avoid any chemical substances or solvents such as Windex. This is a big no-no as it can cause serious damage to the screen. Do not overthink this one; it is as simple as it sounds.
Other Factors to Consider


Connectivity
Watches are no longer just simple devices that tell time as, in this modern world, most of them will be equipped with smart technology. Indeed, these are known as smartwatches and they are ideal for use in events such as triathlons. Chances are, though, you have a strong sense of what these types of wearables can provide to you. With smart technology integrated, speaking for Bluetooth to start, you can sync these devices to your smartphone. From there, you can receive notifications straight from the watch itself and, in some cases, even utilize voice calling and different types of apps.
But, there is a rather important feature that you also need to take into consideration. See, Bluetooth connectivity is one thing but ANT+ compatibility is another. Without the compatibility for ANT+ devices, you may be missing out on connecting your watch to popular sports and fitness monitoring data only allowed via ANT+ and not Bluetooth.
Frequently Asked Questions
q:

Are All Smartphones Compatible with Each Smartwatch?

a:

It is easy to assume that your smartphone will automatically work with any smartwatch you get as long as it has Bluetooth technology. Yet, the reality of the situation remains that you can't assume this. There is a small chance that your current smartphone will not work as, ironically, it may be too advanced for the smartwatch. Take, for example, if you have the newest operating system for the iPhone. See, there is a chance that it will not work as it is simply too recent.

For the most part, though, you should not have to worry too much about this. Chances are, your current smartphone should be compatible with the smartwatch that you invest in.
q:

How Far Will the Range of Bluetooth Travel?

a:

It is not a necessity that you invest in a smartwatch for use in a triathlon. However, as you have seen with the top models on this list, most of the best watches will integrate Bluetooth technology to allow you to sync it to your smartphone. If nothing else, this is a nice convenience to have. But, you need to understand that Bluetooth is not foolproof and if the two devices that are trying to communicate are too far away from each other, they may disconnect.

The question is, when does this happen? While it does depend on the class of the Bluetooth technology, in most small devices such as these, they should have a range that eclipses at least 20 feet. Some will average a range around 33 feet but you have to add in obstructions and interference.
q:

Why Even Consider Triathlons?

a:

Alright, so this question is not in regard to the actual wearable itself but, instead, in regard to what it will be used for. As a normal average Joe, why would you ever even consider doing a triathlon? And better yet, are these devices even necessary if you have no interest in triathlons altogether? To answer the first question, this event is actually a great sport as it incorporates a bunch of different events into one. In addition to this, it can also be an ideal way to build your cardio, train your body for future events, and even lose a little weight.

Now, to address the second question, these watches have so many uses that they become ideal companions for just about anything. Even for casual running, cycling, swimming, or sports, they can be a nice teacher and provide you with critical information. That is why we have comprised a list of these best multisport watches for you.
q:

Why Won't It Pair With Your Smartphone?

a:

Outside of simply not being compatible with your smartphone, there may be a plethora of reasons why your smartwatch is not syncing with your smartphone. First off, remember that the Bluetooth range comes into play so if they are too far away, they will not sync. If that is not the issue, you may simply have Bluetooth disabled on your phone. Look at the accompanying app as it should notify you if it has been disabled.

However, it could just simply be interference so un-pair the two devices, shut them both off, and then pair them up again. If all of these factors are not the issue, the battery may simply be too low. Ensure it is charged up and ready to go.
q:

How Strong is the GPS Signal?

a:

Talk about a very difficult question to answer, how about this one? There are so many variables that come into play when it comes to the GPS signal you receive that it can be overwhelming. First of all, the device itself comes into play as a high-sensitivity GPS receiver will be more efficient than a standard receiver. Also, the addition of GLONASS technology can be ideal as it allows for more satellites to be locked onto.

But, truth be told, it is all a matter of if the device has access to the satellites in the sky. Did you ever wonder why GPS devices do not work well under heavy cover? The satellites are in the sky and to achieve an ideal reception, there need to be minimal obstructions in the way. So, to answer this question, the GPS signal can be very strong or very weak.
Subscribe to our Newsletter