Best Wrist Weights
last updated:
Feb 07, 2020
As creatures of habit, it is easy to fall into the trap of the same cardio routine day in and day out. While regular exercise is always better than sitting on the couch, you may not be getting as much out of your workouts if you have fallen into a rut. A great way to challenge new muscle groups and increase the difficulty of your workouts is to up the difficulty with a pair of wrist weights. Whether you are out on a daily walk or hike, you are bound to work new muscle groups and work up more of a sweat by only added just a few pounds. In this guide, you will find some of our favorite picks for wrist weights to keep your workouts from becoming stale and overly easy.
In a Hurry? The test winner after 4 hrs of research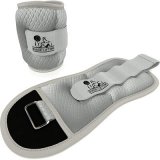 Nordic
Why is it better?
Comes with a 1 year warranty
Easy to strap on your arm
Comfortable neoprene padding
In a
Hurry? Editors choice: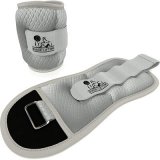 Test Winner: Nordic

2
Researched Sources
24
Reviews Considered
4
Hours Researching
10
Products Evaluated
Style
Weight
Materials
Adjustability
Value
By Default
Criteria Used for Evaluation

Style
If you are going to be wearing these while out in public, you probably want to make sure that they don't look too silly.
Some options we found had a tendency to be incredibly bulky and cumbersome, which would no doubt draw some unwanted attention towards you at the gym. That's why we made sure that we stuck to brands that offered slimmer and more compact styles that wouldn't look like you are wearing a pair of water wings on your hands. Brands that offered a wide range of bright and fun colors was something that we also took into consideration when deciding upon a product. We also looked at the cut of each option. Many designs out there are cut to act like heavy bracelets, which is fine if you are tackling everyday tasks or going on a leisurely hike. However, if you are doing some high intensity cardio that requires a lot of movement, you might notice those options are flopping up and down your arm. That's why we wanted to include designs that offered a thumb loop that is going to help it stay in place while being incredibly active.

Weight
How heavy and light a product could get was one of the more important things that we considered.
For most, there is going to be a limit to how much you are going to be able to carry on your arms. If you typically don't spend much time toning your upper body, 3 pounds is more than likely going to be your max before you run the risk of a possible injury. However, one thing that we liked that some brands offered was the ability to remove or add heavier bars or bags to adjust how heavy it is. This means that users will have the ability to increase how heavy their product is as they cultivate muscle with extended use. We also wanted to make sure that we selected sizes that would work for almost anyone. For those that were looking for something thin, easy, and light, the GYMENIST design is an excellent solution. If you are trying to really tone and develop muscle, heavier options such as that from SPRI might work better for you. No matter what your fitness goals, there are designs out there on the market that will help you reach it.

Materials
The materials used to make a product is going to tell you a lot about how well it is going to hold up to extended use, and how comfortable it is going to be.
One of our favorite materials to use for workout gear is neoprene. Neoprene is a very lightweight but strong material that feels soft against the skin. When worn, it will slowly start to conform to the shape of your arm so that you may not even notice that it is there after a while. We made sure to try and select options that used neoprene as their primary material, because it is just so comfortable and durable. We also liked when companies used sandbags instead of bars to make their designs heavier. Sand is a great tool because it can be very heavy, but it is something that is going to conform to the shape of your body for a more comfortable fit much better than a steel bar. Comfort is going to be the difference between you wearing these products constantly, and it collecting dust in your closet.

Adjustability
Making sure that they fit comfortably is going to be the key to wearing them consistently.
The key here is to make sure that they fit snug, but not too tight that it is going to cut off circulation. That's why we made sure to select designs that had a long velcro strap that could be tightened through a stainless steel buckle and then fastened with velcro. The method of adjusting was by far our favorite method because it means that it is going to work for just about anyone- men, women, or even kids. Another option that we found worked quite well were hard plastic options that had belt loops to use to adjust and a closure that was similar to a watch band. While this option is great for finding the perfect fit that isn't going to slide around, they often come at a much higher price point over those that simply utilize velcro. The key here is making sure that you cinch it perfectly so that it feels comfortable but doesn't move around too much. If you want something that is going to stay put for those high intensity workouts, we suggest options that have thumb holes or cut outs in the fingers.

Value
As always, we wanted to save you a little bit of money when we could.
The good news when it comes to these types of products is that they are generally offered at a very affordable price point that will cost you less than what you would spend ordering a large pepperoni pizza. There are a few exceptions to this affordable rule, however. The design brought to you from Tone-y-Bands is much more expensive than the norm, and is likely to set you back double or sometimes triple of many of the more affordable options out there on the market. The reason for this is because it is made from a strong and more durable material, it is able to be easily adjusted via pegs, and it has a much smaller profile that makes it look like a fashionable oversized watch band. If those things are important to you, it may be in your best interest to dish out a little extra money for one of the Tone-y-Bands designs.
Expert Interviews & Opinions
Most Important Criteria
(According to our experts opinion)
Experts Opinion
Editors Opinion
Users Opinion
By Default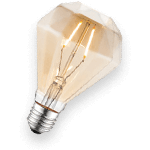 Weight
3 pounds may not seem like a lot, but keep in mind that it is a marathon and not a spring. Perhaps if you were simply curling 3 pounds for sets of 5 it may seem like it is too little, but you are going to be strapping an extra 4-8 pounds to your body while engaging in your normal cardio routine, and you are going to feel the effects of these pounds fairly early into your routine!
Materials
For these types of products, neoprene is the way to go. It is breathable and lightweight, and it contours to your body with use. The only downside to neoprene is that is it a little more difficult to wash. You aren't going to be able to toss these into the washing machine, because they are going to need to be wiped down with a cloth and mild detergent.
Adjustability
The perfect fit for these products is going to be tight, but not too tight that it cuts off circulation! We loved options that had a thumb hole, because this means that you will really be able to get into an intense workout without worrying about the whole product sliding up and down your arm. That thumb hole is the perfect solution to keep it in place.
Frequently Asked Questions
q:

What are these used for?

a:

If you are someone that likes to get your daily exercise from hitting the trails or going for long walks, you have have noticed that your lower body is getting all of the work and your upper body is a bit neglected. If you want to start working on shaping and toning your arms while you are engaging in a cardio workout, strapping some additional pounds to your arms is a great way to engage those much neglected muscles. Users prefer to wear these products while the are walking or running on the trails or a treadmill, or taking a Zumba or spin class. If you elect for a waterproof plastic model, you can even wear them while swimming to even further engage your arms. Basically, any cardio activity can be made just a little more difficult by adding some extra pounds to your arms.
q:

Can I use them when I go running or jogging?

a:

Yes, you can wear these when you go running, but it is important that you keep a few things in mind before you hit the trails. If you elect to use a design that is considered to feel quite heavy, you might want to reconsider this heavier option. The natural swinging of your arms while running is what keeps your body in alignment, and prevents you from becoming injured. If you overdo it on your arms and make them so heavy that if affects the way in which you swing your arms, you could run the risk of injuring yourself. We suggest selecting a option that feels slightly heavy, but not to the point where you have trouble moving your arms in a natural way.
q:

What muscles do they work?

a:

The great thing about these products is that it is going to burn more calories because you are working a little bit harder, but you are also going to help tone those arm muscles. So, what muscles are they going to hit? These products are going to really help strengthen your biceps, triceps, and and shoulders if you use them at a cardio class such as Zumba, or even when you are simply walking the trails. If you are really serious about toning up your upper arms for the summer, some users wear these products all day while they are at work or running errands to get a good arm workout in even when they don't have time to hit the gym. In a more general sense, it will also benefit your corre because your core is going to be working muscles to accommodate the sudden extra pounds.
q:

How heavy do they need to be to see any benefits?

a:

This is a bit tricky, because you need to be able to find the perfect weight in order to reap the most benefits from wearing them. If you select a design that is too light, you will be able to move your arms without much pushback and positive results are going to be slow. On the flip side, however, going too heavy can have a negative impact as well. If they are too heavy, it means that you are going to really be able to move your arms at all, and they are going to have a more limited range of motion that will work fewer muscles groups. What you want to do is select a style that feels a little heavier than what feels normal, and that should be the right option. If you are still unsure of how heavy you should go, be sure to select a design that will allow you to remove pegs from the sleeves so that you can adjust it to what feels good and natural.
q:

Are they easy to clean?

a:

Anything that is strapped that closely to your body when engaging in physical exercise is going to smell a little ripe by the time you are heading to the locker room shower. Due to the fact that these products are typically made from neoprene- which is a notorious difficult material to clean. What we suggest that users do to clean their products in a safe way, it is best to be gentle and take heat out of the equation. You aren't going to be able to toss these into a washing machine or a drier. To clean, wet a cloth with warm water and gentle detergent, and wipe your product down to remove any stains or odors. Once you are finished wiping it down, set it out in a well ventilated area to ensure that it dries properly and completely.
q:

What are some other added benefits other than toning muscle?

a:

There are more positive benefits to wearing these other than just toning muscle. Wearing them means that you are going to exert more energy- which is turn is going to burn calories. If you want to bump up your calories that are burned in your daily cardio routine, adding a few pounds to your person is an excellent way to do so. It is also going to help you enhance your endurance when running for long distances. If you strap on an extra six pounds when engaging in your daily runs, your times will be significantly slower. However, the more you wear them, the more accustomed you will be to wearing them. Once you remove the straps to your arms, you will feel that your runs is exponentially easier and you will be able to travel longer distances before becoming fatigued.
Subscribe to our Newsletter