Best Power Racks
last updated:
Feb 07, 2020
Squats are a really great compound lift that strengthens everything from your shins all the way to your upper back with just one simple movement. If you have ever seen or heard about someone crumbling under a failed squat attempt, you have the foresight to know that doing squats along is something that you should never, ever do. It's hard to wrangle up two friends that are willing to stop you on your attempts, especially on a regular basis. However, this doesn't mean you have to give up on your squatting dreams in your home gym, because the investment in a power rack will allow you to successfully push your squatting limits, while never putting you in any danger of folding up like an accordion under a 200 pound squat. Below we have listed the top ten power racks of 2019, to help you achieve your goals.
In a Hurry? The test winner after 17 hrs of research

Body Power Deluxe
Why is it better?
Incredibly solid and sturdy
Additional dip bars and pull up attachments
Weight storage pegs built in on side of the machine
In a
Hurry? Editors choice:

Test Winner: Body Power Deluxe

17
Researched Sources
2k
Reviews Considered
17
Hours Researching
15
Products Evaluated
Value
Durability
Features
Size
By Default
Criteria Used for Evaluation


Value
Building a home gym can really become expensive- especially when you need to purchase all of the plates in which you will need to push you to your limits. Plates are usually priced to cost a certain amount per pound, so if you were looking to really do some heavy complex lifts- you are going to pay a pretty penny. We kept all of this in mind as we selected the products to make this list. We want them to be crafted from high-quality materials- because safety is the most important thing- but we also didn't want them to make you go broke. While we kept an eye on the types of materials and the way that they were crafted together, we also made sure that the price tag didn't climb into unreasonable levels to the point that you wouldn't even be able to afford the plates to load up onto the bar.


Durability
These products are designed to keep you safe while engaging in complicated lifts. If your cage is flimsy and not very sturdy- than it is not doing its job very well. The great thing about lifting with spotters is that you know that there is a set of hands right there when fail. You need that same level of security in your cage, or else you are going to be too afraid to push yourself for fear your equipment may fail out on you. One of the things that we looked at to ensure that each design was sturdy was the material that it was made out of. The use of 2 x 2 steel bars was one of the most praised and prevalent materials out there, and it was the materials that we gravitated to as well. Small additional features such as J-hooks (to prevent safety bars from slipping), and rubber feet (to keep the entire unit from sliding when dealing with lighter weight) were also important features that we also kept our eyes on.


Features
Everyone loves a piece of gear that can serve more than one task- especially when it comes to building a home gym. You are more than likely not working with a whole lot of space, so it's important to buy smarter. Just like you- we like it when a piece of equipment can work more than one body part because that means there is less addition gear that you will need to buy, and you will have more room for other things. Cages that had weighted pulley systems that could be used for curls of shoulder presses were a definite must- especially when they were offered at an affordable price point. We also liked models that came with dip grips and various ways to change up the tradition chin up in order to work more muscle groups.


Size
For some reason- most of us only build our home gyms in the basement rather than in the middle of the living room. When you do that, you limit the amount of space for larger workout equipment. We can't convince you to move all of your gym equipment upstairs and into the dining room- but we can select cages that allow more room and sit lower to the ground than some of the others. When it comes to size, the footprint is never an obstacle, because they only take up enough room for you to be able to step inside. What we kept an eye on was how high they sat.
Expert Interviews & Opinions
Most Important Criteria
(According to our experts opinion)
Experts Opinion
Editors Opinion
Users Opinion
By Default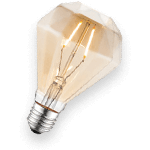 Do not forget the weights
When shopping for a power rack, it is important to take into consideration a number of things before bringing one home to your home gym. First of all, you need to ensure that you have the right tools to use on it. Many of these products don't come with weights or bars- so that is something you are going to have to supply. Depending on the weights that you will be using, you can buy plates in 5, 10, 25, 35, and 45-pound increments. Consider how much weight you squat, how much you want to be able to squat in the future, and then buy your weights accordingly. Also, if you don't already have one, you will have to also purchase a barbell. Some products have the added feature of being able to buy a bench as well as a barbell with your purchase.
Safety
The most important thing to keep in mind as you are working your hardest to achieve that perfect beach body this summer is to ensure that you are always safe. Generating the motivation to lack up those sneakers and start a workout can be hard enough, and convincing friends and family that can spot you can be even harder. You don't have to let the inability to wrangle up willing spotters be the reason you can't put your squats heavier and heavier. The use of one of these cages can really prevent you from suffering some serious injuries. Some injuries might only hold you back temporarily but could always come back to haunt you on a long enough timeline. There is no way to completely avoid injury when lifting- but if there are any ways that you can avoid it, you should always take it. The use of a power rack will ensure that your squats will never end with you crumbled into a ball under a heavy barbell on your basement floor.
Other Factors to Consider


Ease of Use
When looking for a power rack to add to your home gym or your gym, you want to consider how easy it is to assemble and use. You do not want to be struggling or your clients to be struggling to add extra weight or to get a good set of squats in so make sure that the unit is easy to assemble and use. The best way to ensure that this piece of equipment will be easy to use for your clients and yourself is to review the customer reviews to see how it worked for other clients.
Frequently Asked Questions
q:

What is a power rack?

a:

It is a piece of gym equipment that is designed to help you stay safe while engaging in compound exercises such as squats. It is a general rule of thumb that when you are squatting, you always need a spotter there to catch the weight in case your body gives up. And your body giving up is a good sign and something that you are trying to achieve when powerlifting- because it means that you have officially pushed your body as far as it can go, and have a new goal to smash on your next workout. These units are designed to help those that don't have the additional hands of a spotter. If you happen to fail out at the bottom of your lift, there are a pair of safety bars that will catch the weight so that you are able to walk away without being crushed under the weight.
q:

Who are they made for?

a:

Powerlifters that are working to lift as much as they can are the ones that can benefit from these products more- because they are constantly pushing their limits. However, weight trainers that are lifting even a modest amount of weight also need to use this product if they don't have a spotter because a failed squat without the assistance of a spotter can leave you injured and out of the game for a long time. Anyone that wants to slowly build muscle slowly and safely will find a lot of use out of this product.
q:

Can I use them for bench presses?

a:

Absolutely, these products aren't just for squats- they are for any compound exercise that typically requires the presence of a spotter so you don't hurt yourself. Keep in mind, however, that if you intend on using a cage for bench presses- you will have to actually own a bench. If you don't, many of the companies on this list offer cage bundles at an additional cost and they will usually include an adjustable bench- so you can also do decline and incline benches- as well as a barbell.
q:

Are they difficult to assemble?

a:

As you will soon notice, many of these products are shipped in pieces, and some of them are even shipped in multiple boxes. Generally, many of the past users haven't run into too much trouble assembling these units- they usually don't have very many complicated components since they are square frames. You might find that models that have pulley systems are a little bit more complicated to assemble than the others, but many come with detailed instructions. If you are unsure of your construction abilities, there are always people that are willing to help- albeit for a fee. There are many people in your area that you could contact, and Amazon even has a service that will provide you with an expert that will come to your home and assemble your equipment for a fee.
q:

What could happen if I fail at a squat without a spotter/cage?

a:

If you think that you would be just fine squatting at home by yourself without the proper gear or people to spot you, we might suggest that you research squatting fails on the internet. There are plenty of tales of athletes that felt they were above needing help, and it is a difficult thing to watch their knees begin to buckle, and the barbell soon falling on top of them. It is probably in your best interest that you never test this theory out yourself- especially when dealing with heavier weights. There is no way that you can get stronger if you hurt your back on a failed lift that was completely avoidable if you only had a spotter or the use of a cage.
q:

Why should I purchase one for my home gym?

a:

If you are someone that is looking to build muscle and are tired of using the standard dumbbells (which can really get expensive when you are chasing weight) the purchase of one of these units will really help you hit up all of the muscle groups the way that standard dumbbells cannot. Compound lifts such as squats have the ability to hit even the smallest of muscle groups that range from your skins all the way to your shoulders. Chest presses also don't just work your chest- they can all hit your laterals and your triceps. The chin-up bar is also a great way to work your biceps, back and core. Generally- the use of a power rack can hit up pretty much every muscle group in a very small space.
Subscribe to our Newsletter