Best Yoga Mat Cleaners
last updated:
Feb 21, 2020
We all need to engage in a little downward dog every once in a while to release all of the negative energy that can build up throughout the course of a busy day. While this process can do wonders for your body and mind, the bad news is that all of that bad energy tends to exit your body in the form of sweat that will land right onto your trusty yoga mat.
Sure, you could use on hand kitchen concoctions that will technically sanitize and remove unwanted bacteria, but these products might be a little too harsh on the PVC and will leave hard and unwanted odors in its wake. Yoga mat cleaner will not only sanitize but will also leave behind pleasant scents such as lavender that will help you achieve your perfect zen in your next class.
In a Hurry? The test winner after 13 hrs of research

ASUTRA
Why is it better?
Made from all natural essential oils that are nontoxic
Doesn't leave behind a residue
Comes with a microfiber towel
In a
Hurry? Editors choice:

Test Winner: ASUTRA

14
Researched Sources
1,784
Reviews Considered
13
Hours Researching
16
Products Evaluated
Product Purity
Ease of Use
Value
By Default
Criteria Used for Evaluation


Product Purity
This was one of the very first things that we looked at when considering a product. If it had a long list of chemicals that we couldn't even begin to pronounce, we would typically move on to the next product. The aim of the game when it comes to keeping your gear clean is to utilize chemicals that you wouldn't mind coming in contact with your skin, and that is also considered to be non-toxic.
Essential oils were something that was a must in pretty much all products. You might assume that essential oils are just used to make things smell better and enhance your mood, but they also have pretty powerful antibacterial properties, which are perfect for cutting through the bacteria that lurks on the surface of your gear after a good session.
Therefore, products that simply utilize minimal ingredients such as distilled water and various oils might not feel like they are really going to be able to get your surface clean, but they are actually the best concoction out there on the market for your specific need. When working with ingredients such as essential oils, companies can sometimes walk a fine line between too little oil (which can become sticky) and too much oil (which can make surfaces too slick.
It's hard enough to hold your arms and legs in place for a downward dog- the last thing that you want is for your gear to be too slippery. We made sure to read what users have to say about any issues with possible residue and how it affected their poses.


Ease of Use
Another important thing that we looked at was how easy each product was to use. Some products out there on the market required the users to wipe their gear down with a damp towel after using their product to remove the possibility of any residue to be left behind. To us, that just didn't seem realistic. You are most likely going to be using these products while you are in a studio after class, and you won't have the time to dedicate to a thorough cleaning.
That's why we gravitated to designs that not only has a simple and lightweight formula that was easy to spray onto your yoga blocks or other gear, but we also like companies that provided small microfiber towels so that you will have all of the tools on hand to give your gear a quick cleansing before rolling it up and hitting the road.


Value
No one ever wants to spend a lot of money on the tools we need to maintain our gear and keep it looking good as new- it's just not as fun and exciting as buying the gear itself. That's why we wanted to make sure that we selected products that kept the price low but still used all natural ingredients that were considered to be safe.
And surprisingly, when utilizing minimal and natural ingredients that almost everyone can pronounce, they price tag for these types of natural products are actually quite affordable. Even when companies throw in a little extra towel in addition to their formula, we noticed that the price tag typically didn't rise over the cost of a low-end mat.
Expert Interviews & Opinions
Most Important Criteria
(According to our experts opinion)
Experts Opinion
Editors Opinion
Users Opinion
By Default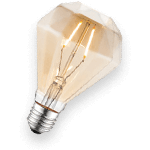 Ingredients
Before you take the plunge on one of these products, first take into consideration which type would be best for your needs. Some yogis prefer options that only use the best of the best in terms of organic ingredients. This often means that it is simply a solution of water with some type of essential oil. However, if you still remain skeptical- there are also different solutions out there on the market that offer solutions that are a little more powerful, but a lot less organic and natural.
Rented Gear
If you are someone that borrows or rents a matyoga mat bags or other yoga products from your local studio, these products are a must. Your local studio may claim to wipe down their mats after every class, but unless you actually watch them being wiped down, you are really rolling the dice the next time you borrow one. It may be hard to achieve your zen when you are left wondering what is lurking on the surface of your borrowed gear. Most of these specialty products not only offer gentle formulas that clean and disinfect, but some even come with soft microfiber towels that will help promote cleanliness.
Other Factors to Consider


Size
It may seem like it may not be a very important feature, but if you like to take your show on the road and away from your living room, having a solution in a small and compact container will mean that you are more prone to have it on you when you need it. We liked options that came in small spray bottles that would easily fit into duffel bags or even purses so that you can ensure that you will always have it close at hand when you need it.
Frequently Asked Questions
q:

Are essential oils actually able to clean surfaces?

a:

You have probably just been throwing in some essential oils into your humidifier or shampoo to amp up the smell factor, but you probably didn't realize that these impressive oils can actually do more than simply smell amazing. According to a study that was published on the US National Library of Medicine website, there was a study conducted that claimed that many of the oils on the market actually were able to kill a good deal of very specifics types of fungus and bacteria. While not all oils were used in this study, some of the most popular types were used.
q:

Why can't I just use dish soap?

a:

If there is one thing that you never want to use on this type of gear, it's dish soap. These products are often very porous so that you are able to hold poses without your hands becoming overly sweaty. Do you know what another type of material is also similarly porous? Your kitchen sponge.

So, if you decide to use dish soap on your gear, prepare for a never-ending process of trying to wring all of the soap out of its squishy body. The one thing that you should never ever do when cleaning your gear is to use a solution that bubbles up because every time you sink into your downward dog from then on out will produce a few bubbles.
q:

Will essential oils make the surface slippery?

a:

If you use straightforward oil, then yes, your gear will become a little slippery. That's why we recommend using one of the products that are found on our list because these companies know just the right ratio of water to oil to use. Plus, if you wipe your gear down with one of the microfiber towels that are included with purchase, it will help to evenly distribute the solution over the surface to ensure that there will be minimal residue left behind that can make it feel slippery of even feel tacky.
q:

Are they vegan?

a:

From the products that we gathered for our list, almost all products are considered to be vegan and cruelty-free. Taking into consideration the ingredients to most of these products consist primarily of water and various essential oils, you can rest assured that there are no animal byproducts in their formulas. Also, many companies stand behind the fact that their product is never tested on animals either.
q:

Are there any materials of gear that I cannot spray this product on?

a:

Most mats are made from vinyl or PVC, and some of the more eco-friendly options are made from recycled rubber. So, are there any types of materials that these products will not work on? For the materials listed above, the oils will not have any negative effect on them and are perfectly safe to use.
q:

Can I use it on anything else?

a:

Absolutely! In fact, many users find that these products are perfect for various types of surfaces that need a little bit of freshening up. We found there were a lot of users that not only used it on their workout gear, but they also used it on their curtains at home and even their bedsheets. The addition of essential oils is perfect for fabrics that just need a little bit of freshening up when they begin to smell a little stale. There were even some users that used it on the surface of their treadmill to clean the belt.
q:

Do they have an expiration date?

a:

It may be hard to believe, but many essential oils that are used in these types of solutions actually do have a shelf life. It may not be something that you will ever need to worry about, however, because you will likely use up your entire bottle before you even near the expiration date. Most oils will stay fresh for up to 1 to 2 years. To improve this number, there are some things that you can do to help retain their potency.

The three things that can expedite the expiration processes is air, heat, and light. To ensure they your product will last until you have used every last drop, be sure that the lid is on tightly, that you never expose it to direct sunlight for extended periods of time, and that you store it in a cool, dry place.
q:

What types of ingredients should I avoid?

a:

If you are someone that isn't too concerned about using organic ingredients and you just want something that is going to really be able to dig deep and get rid of dirt and grime, there are a few chemicals that you are going to want to avoid. When reading labels, you want to typically avoid products that utilize alcohol. While this substance is historically great at killing any type of bacteria and mold, as well as working great at getting out stains, it can be very drying.

If you use it every once in a while on your gear, it shouldn't suffer any negative effects. However, if you use an alcohol solution every time you finish up a class, you might find that the material of your gear will begin to get a little dry and brittle over time.
Subscribe to our Newsletter