Best Yoga Blocks
last updated:
Feb 07, 2020
An old but new form of exercise that has been sweeping the nation is yoga. Yoga is so popular because it is a form of exercise not only for your body but for your mind as well and with every type of exercise some crucial pieces of equipment are needed. One of these pieces of equipment is a yoga block. A yoga block is used to help you gain stability and also allow you to pull off some of the tougher yoga poses. If you have been practicing yoga for some time or are just starting out, our guide below will help you find a yoga block that is best suited for you. Enjoy your new journey and namaste!
In a Hurry? The test winner after 13 hrs of research

Clever Yoga
Why is it better?
Ideal for advanced exercises
Backed by a manufacturer warranty
Rounded at the edges
In a
Hurry? Editors choice:

Test Winner: Clever Yoga

16
Researched Sources
1.3k
Reviews Considered
13
Hours Researching
15
Products Evaluated
Materials
Support
Comfort
Size
By Default
Criteria Used for Evaluation


Materials
Yoga blocks come in many different styles and choosing the right one is crucial. When it comes down to it, you will need to assess the pros and cons of the following materials. Starting with foam, in specific EVA foam, this is arguably the most popular material that you will find. Part of the reason why is due to its inexpensive nature and also its lightweight nature. In addition, as you will soon find out, foam is very easy to maintain and is simple to clean. This is a good thing as the foam will tend to get dirtier than other materials. Also, it will wear down quicker than others.
Next up, there are also hollow wooden models. These can be made up of harder woods or softer woods such as maple, pine, balsa, birch, and bamboo (among others). But, beware, these models typically are much harder and heavier. Lastly, there are cork blocks. Outside of being eco-friendly, they weigh less than wood and are a bit softer. Additionally, they are very solid and exceptionally durable.
Most of the models you find on the market will be very easy to maintain and clean. But, once again, it does come back to the materials that are at play. For example, for cork, this type of material tends to absorb sweat and odor instead of resisting them. Then, as they wear, they will begin to crumble and give off a funky odor. While this can also happen with a material such as foam, they sometimes will be designed to be moisture-proof which will help control the odors. Then again, foam is quite easy to clean even when it begins to emit a potent odor.
Speaking of odors, you need to be aware that sometimes certain models will come with a chemical odor. Now, sometimes this odor will merely dissipate but other times, it will persist. If this is going to become an issue, especially if you perform yoga exercises in a non-ventilated environment, you may want to avoid models like this.


Support
Choosing the right material is also essential when it comes to finding optimal support and stability. There are really two vital characteristics to keep in mind here. The first is that you want to achieve an optimal grip if you are resting your hands on the block. But, at the same time, there should be an adequate amount of slip-resistance to prevent serious injury. Even though yoga is not exactly a vigorous workout that will get your blood flowing in seconds, it still takes a lot of effort and your body can sweat as a result. Well, without optimal slip-resistance and non-slip design, this moisture can cause slippage which can subsequently cause injury. This is where hollow wooden models can be problematic as when your hands get sweaty, they can become slippery.
As for the support, this also brings what was just claimed back to the fold but also something else. You see, the blocks themselves should not be too soft to the point where there is no give (which can be a problem with foam). At the same time, if they are too firm, they can be ridiculously uncomfortable. The key is to find a happy medium which would be firmness while also being a bit soft.


Comfort
This is going to feel like déjà vu and while it may seem this section is simply going to reiterate what was already claimed previously, it actually comes into play significantly for this section. You see, when talking about the design of a yoga block, the support and comfortability are basically tied together for life. The reason for this is while you need the support for optimal performance, you also need the comfortability to keep from straining during your workout.
But, there are also a couple of other factors that come into play. First off, how about the size? Even though this will be documented in-depth in a minute, for poses where you need to physically sit on the block, you need it to be large enough. Also, a common engineering method that is often integrated is that the edges will be rounded. This is done to enhance the comfort and though simple, it is effective.


Size
Would it surprise you to learn that the size of a block can actually play a pivotal role? Even though they are typically not engineered in very many sizes, picking the correct one is vital. Typically, while the depth is going to vary, the length and width will be nine inches by six inches (although other exceptions are present). But, the depth is a different ball game and typically will either come in three inches or four inches. However, what is the difference and which one should you choose?
For the most part, it really all comes down to your frame. Here is the deal; if you have a smaller frame then you should probably opt for a three-inch depth. The reason for this is four inches can be too wide for some people and this makes for a more awkward experience. Yet, a four-inch depth can be considered the universal depth as it is the staple for most studios and practitioners.
Expert Interviews & Opinions
Most Important Criteria
(According to our experts opinion)
Experts Opinion
Editors Opinion
Users Opinion
By Default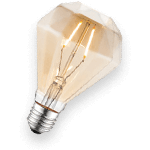 Get the extra support
It seems outlandish that a simple block made out of cork or foam could be such a useful asset in the world of yoga. Yet, that happens to be the reality and once you start using one, you will never want to go back. Thankfully, also, this is not an expensive technology so price should not be an issue.
Other Factors to Consider


Bottom Line
Overall when looking to invest in a set of yoga blocks you want to make sure that these will add to your ease and enjoyment of practicing yoga. All of these blocks look similar and it can be difficult to figure out what differs each one from another and that you will end up with the best set of yoga blocks that you can rely on and will help you get through your yoga routine without issue. The best way to ensure that you get a great set of yoga blocks is to check the customer reviews.
The customer reviews will give you an inside look at how these yoga blacks held up for other customers that have purchased them. This way you will know if they are a quality set of yoga blocks before you purchase them and can buy them with the confidence they will be the best choice for you.
Frequently Asked Questions
q:

How Can They be Used?

a:

All this talk about yoga blocks will leave most people asking, what good are they for anyway? While it has alluded to a few times that they can be used for certain poses, let's take a look at some of these poses. One way they can be used is if you are having trouble reaching the floor when performing a triangle pose or even a forward fold. In either of these instances, they can allow a place to rest your hands and also provide support.

However, how about just for general strength exercises? Even though it may seem ridiculous, something as simple as placing one in your hands can add a different dynamic to your strength exercises. In fact, this can take the experience to another level and could be the solution for people looking for a more intense workout.
q:

Are Yoga Blocks Actually Necessary?

a:

Okay, so now you know how useful these bad boys can be. Yet, now a very interesting question persists. For an average user, are they even necessary to invest in? They may be more so than you think and while you already got a glimpse, which is truly a glimpse as there are many other ways you can use one, of their usefulness what is even more important is they are very hard to replace. A little later, we will document a few objects that can act as a replacement.

But, those replacements are nothing like the real thing and foam or cork blocks are flawless at their design. Then again, and this should have been addressed in the previous question, you should ensure you know exactly how to use one for the most optimal experience imaginable.
q:

How many of these blocks do you need?

a:

As you noticed throughout this guide, some sellers will offer more than one block. While you may have initially assumed that this is merely to provide you with a back-up, having more than one can be more useful than you think. Admittedly, most of the time you will probably only be using one. However, having another one can be beneficial in the following sense. For certain poses and instances, having a block in each hand will enhance the experience. Along the same line, stacking two on top of one another can add another layer of support that you may need. Overall, it can account for a wider range of poses.

Of course, having another one on hand can allow your friend to get in on the fun and even can be nice if something happened to your other model. It just is a wise investment, to be honest.
q:

Can They be Used for Neck Pain?

a:

This is another common question that gets asked when consumers talk about this type of yoga equipment. Another great benefit to using this equipment is that they can be useful for people dealing with neck pain. In fact, if you perform the following two exercises then your neck pain should at least be reduced a bit. First off, let's start with the shoulder opener. To start, place two blocks in front of you and then place your elbows on them. As you would when you pray, proceed to grasp your hands together. From there, release your head and reverse the prayer down and stay for at least 10 deep breaths.

The other method you can do is to place a block behind you vertically where your shoulder blades will rest and the other where your head will. Gently rest on them for around five deep breaths.
q:

How Can They be Cleaned?

a:

Now, the time has finally come to address how to clean each type of material. The benefit to foam, which is where we are going to start, is they can easily be washed and clean when odors persist. All you need to do is drop a bit of dishwashing soap into some water and take a sponge to scrub the surface of the foam. From there, you can merely rinse them off with fresh water and then proceed to allow them to air dry.

As for wood and cork, these are both made of natural materials and may not need the care that foam does. Then again, when they do, mild soap and water will do. To get out tougher stains, you could even try organic cleansers.
Subscribe to our Newsletter