Best Outdoor Wooden Benches
last updated:
Apr 11, 2019
There is nothing quite like sitting on a wooden bench and viewing nature unfold before your very eyes. Now most of us are familiar with a wooden bench when we visit our local park but many are now adding benches to their front patio or backyard garden so they can experience the comfort and view nature from their own home. Many may think when it comes to investing in a wooden bench that they are all the same but that could not be further from the truth. Below we have listed the top ten wooden benches to add to your home this summer season and relax viewing the beauties of nature from the comfort of your patio or backyard.
This is the best product on our list that is currently in stock:

Lifetime Convertible
Why is it better?
Can easily convert from a bench to a table
The slats allow for any water to be drained quickly
Sports the beauty of wood without the maintenance
In a
Hurry? Editors choice:

Test Winner: Lifetime Convertible

15
Researched Sources
1.2k
Reviews Considered
11
Hours Researching
15
Products Evaluated
Materials
Style
Comfort
Capacity
By Default
Top Ten Outdoor Wooden Benches
Criteria Used for Evaluation


Materials
Given that this guide is centered upon the bets outdoor wooden benches, the most important consideration for you would be the type of wood that the bench is constructed out of. Even though there are hundreds of different types of woods, it really comes down to softwoods versus hardwoods and which one is better. Ideally, you want to aim for benches that are made of hardwood as they offer key advantages over their softer rival. No matter whether you go with hardwood or softwood, to get this out of the way, they both must be varnished and protected if they are going to stay outside. If the manufacturer does not do this themselves, you will.
Even though hardwoods are not flawless, they offer superior durability and it is very difficult to scratch or damage them. In addition, they are more resilient to the elements outdoors and also to gusts of wind. But, they do tend to be more expensive so be wary of that. A great example of an excellent hardwood is eucalyptus and it offers all the benefits previously claimed about hardwoods.


Style
Wait, does this really matter in the grand scheme of things? Only you can answer this question but given the fact that the first aspect people will notice about your house is your yard, is it such a bad thing to want a stylish décor? It certainly is not and one of the reasons wood is such a popular material for outdoor construction is its natural appeal. No matter which type of wood a bench is constructed out of, it is most likely going to fit in perfectly with your already existing décor. That being said, there are still some features to look out for.
For example, are there different styles available? You may see a manufacturer design their bench with a few different coatings and stains. If you prefer dark brown over light brown, for example, this could come into play. Of course, this could also be as simple as how the entire bench blends together. A cast iron frame coupled with a hardwood seat with a rose-themed backrest to boot can be an excellent piece to add to your backyard.


Comfort
Who wants to sit on a bench that is unbearably uncomfortable? Few of you will answer "me" to this question and it is quite clear that the comfort of a bench is one of its most rewarding features. For starters, you need to figure out if you want a backless bench or one with a backrest. If you plan to use the bench for long sessions at a time, a backrest is probably preferred as it provides support for your back and neck area. Along the same line, you may also prefer armrests for even more comfort.
But, in the end, it really comes down to the manner in which the seat is designed. Instead of simply being a slab of wood randomly assembled on the bench, the seat should be contoured to the natural shape of your body. This is also known as an ergonomic design and it is more than essential for optimal comfort. In addition, how wide do you prefer slat openings? If they are too wide, you may need to invest in a seat cushion to sit on (which may not be a bad idea anyway).


Capacity
Besides enhances the longevity and durability of the bench, the type of wood construction also has serious implications on the seating capacity. This may not be a shock to you but not all benches will be rated to hold the same weight. It comes down to their construction and structural strength (which includes the frame on top of the wood). If you can't find a weight capacity from the seller, glance through user feedback. If users claim they can fit two to three adults on the bench with no issues, the weight capacity is probably high (perhaps above 700 pounds).
But, the length of the bench is also important to determine how many people can comfortably sit down on the bench. If you need a bench to comfortably sit and hold three grown adults, do not get one that is optimal for only two people. In this case, the bigger the better as you would much rather have excess space than not enough space. Sometimes, manufacturers will even sell their benches with multiple lengths so that is a plus.
Expert Interviews & Opinions
Most Important Criteria
(According to our experts opinion)
Experts Opinion
Editors Opinion
Users Opinion
By Default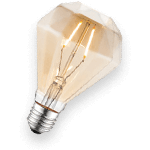 Add some extra comfort to your home
Adding an outdoor bench in your yard can be beneficial for a few reasons. The most obvious is it provides you, your family and potential guests a location to sit down and rest. Of course, they can also add to your already existing outside décor.
Other Factors to Consider


Ease of Use
Provided the included instructions are readable and informative and all the included hardware is present, you should be able to handle the assembly of any wooden bench you invest in. For the most part, granted it is not a do it yourself type bench, you will simply need to connect all the parts together with the included hardware. Outside of needing some general tools to accomplish this, not much else will be required. Now, if the instructions are poorly written and non-informative, things can get a little tricky.
However, truly, one of the main issues that can make wooden benches a nuisance to assemble is if the pre-drilled holes do not align with the screws well. If you have had practice assembling various pieces of furniture over the years, it may not be too big of an issue. Yet, imagine how annoying this will be for a novice?
Frequently Asked Questions
q:

How Do You Clean a Wood Bench?

a:

It may be simpler than you think in regard to how to clean your wooden bench. One of the benefits of most hardwoods is they are resistant to water and because of this, you can clean them by utilizing water. If you are just merely trying to clean off any dust, debris, or bird poop (as that can happen with an outdoor bench), you could get away with soapy water and a washcloth. However, ensure that you rinse off the bench so no soap is left after it dries completely.

Yet, what happens if you spill a liquid while sitting on the bench? Nothing is really going to change except that you need to clean it up immediately. Not only can a spilled drink (especially if it is carbonated) cause your wood to stain, it can also damage the finish as a result. It is not as if a few minutes will result in a permanent stain, but several hours might.
q:

Will Outdoor Wooden Benches Rust?

a:

On the surface, this seems like a very, very stupid question. After all, rust will occur when an alloy or iron is exposed to moisture and oxygen for an extended period of time. When this happens, the metal will begin to corrode and the bonds will be weakened. In other words, wood is not going to rust so why on earth is this even a question. It is simple; you may need to worry about rust in a wooden bench if the frame is made of metal. Not all wooden benches will feature metal components, but some will.

From there, it boils down to what the frame is made out of. If it is made out of casting aluminum, you are safe as this has no iron in it. But, other metals such as steel or wrought iron can potentially rust if they are not protected from it.
q:

Should Protective Covers Be Used in the Winter?

a:

During the brutal winter months, it may not be wise to leave your wooden bench exposed to the elements. While sealed hardwood can be protected against the snow and wind, depending on where you live, blizzards and snow storms can be ferocious. As such, if you do not feel like disassembling your bench to store it away for the winter, perhaps you could opt for a protective cover instead.

This is only for precautions, but this can keep dust, rain, snow, and other elements off of your bench. But, make sure that the covers are breathable as you do not want moisture building up inside as this can lead to mold and mildew. If you take a trip to Amazon, you are sure to find several bench covers that will more than suffice.
q:

What Kind of Oil Should Be Used on Eucalyptus Wood?

a:

If you go with any of the benches that made an appearance on this list, you may need to know what kinds of oils to use on eucalyptus wood given that more than a few are built with it. Due to the fact that it is being used in an outdoor environment, it is probably best to go with penetrating oil. Some types of oils would include Danish oil, tung oil or even linseed oil. Before you apply the oil to the surface, though, be sure that you clean it beforehand in the same manner listed above.

Loosely lay down whatever oil you chose and allow it to rest on the surface of the wood. Go ahead and wipe it down to ensure there are no puddles of oil present. Go ahead and repeat this process a few times over the course of the next two weeks. Then on, you could get away with doing it three times in a three-month span and then every six months after that.
q:

Why Does the Sun Damage Wood Furniture?

a:

You know that big ball of fire in the sky? Yeah, that can be a problem from time to time. When it comes to wood, it can damage it by discoloring it, fading it, and also degrading it over time. But, why does the sun damage the wood in this manner? It is because of the sun's UVA and UVB rays, along with its visible light and heat radiation. So, what can you do to combat the power of the sun?

It is tougher for outdoor benches as it is more difficult for them to avoid sunlight. But, if you can, leave them in shadier areas that do not experience as much direct sunlight. Oh yeah, if it is not already, coating it can also provide enhanced protection.
q:

How Will Wood Withstand the Elements?

a:

Even though this has been alluded to a few times in this guide, it is best it gets addressed in its own section, as well, as several buyers seem to have this question. The million dollar question has become how will wood withstand the elements of the outdoors? Well, as you already know, hardwood naturally does this better than softwood as the latter's joints will become loose and if not sealed will quickly become damaged.

Outside of the type of wood, the sealing of it also matters. Again, if the manufacturer does not seal their wood with a coating, you may need to.