Best Energy Bars
last updated:
Feb 07, 2020
Whether you are hiking in the woods, climbing a mountain or just late to work and need a snack; an energy bar is always a great option to give you that extra boost. When looking more specifically at going on an outdoor adventure, you always want to make sure you bring the best snacks that will not take up a lot of room but will give you the nutrients and energy you need to get through your day. Energy bars are a great option and have been a fan favorite of all outdoor enthusiasts around the globe. Finding the right bar can be a bigger hassle than you might think. Some are too sweet, some have no flavor, and others aren't sweet enough. Our list features a bit of everything to help you find the perfect pick-me-up for you.
In a Hurry? The test winner after 9 hrs of research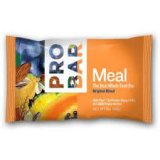 Probar Bar
Why is it better?
Great taste
Variety of flavors
Great for packing for trips
In a
Hurry? Editors choice: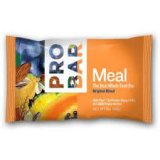 Test Winner: Probar Bar

16
Researched Sources
1,353
Reviews Considered
9
Hours Researching
10
Products Evaluated
Product Purity
Taste
Effectiveness
Value
By Default
Criteria Used for Evaluation


Product Purity
Since athletes and active outdoor enthusiasts need to eat healthily and typically require more calories and carbs than the average American, you'll want to make sure you get an energy bar that will help meet your performance needs. Energy bars typically provide you with excellent ingredients and an all-natural energy boost to keep you going without feeling a crash. Plus, all of the energy bars on our list are designed to give you a protein boost, and protein helps keep you going while preventing your muscles from feeling too much fatigue, which can be a real benefit when you are out on the trails for long periods of time.
When you're picking a good energy bar for you, you want to make sure you check on the protein, carbohydrates, and fats you know you'll need whenever you are active. The best bars have a ratio of 60% carbohydrates, 20% fats, and 20% protein, and you want to make sure the energy bar you choose has a balance that resembles this so you get the energy and healthy ingredients you'll need when you are out on the trail. Having a higher ratio of carbs is important with bars because carbs will give you a lift in performance very quickly, and help you continue your activities with ease. Also, pay attention to how many calories the energy bar gives you. If the bar has more than 100 calories, it can be a meal replacement bar, but if it is less than that, then the bar should be used to ward off hunger and give you the energy boost you need to stay active.
Also, when you examine your energy bar's ingredients, keep in mind that the more ingredients you see in the bar, the less all-natural the bar probably is. Make sure you pay attention to the ingredients in the bar as well to see if there are many sugars included in the ingredients and anything like high fructose corn syrup. If you're trying to focus on getting an organic energy bar, make sure to check out the sweeteners that the brands use in the bars to ensure that they are also all-natural.
Many of the bars we've provided on our list are full of all-natural ingredients and contain a limited list of ingredients. We also provided options that are gluten-free and vegan. So, if you are on a special diet, know that you can still purchase an energy bar that can match your diet needs and help you perform better on the trails.
Also, if you're looking for an energy bar that can work as a meal replacement bar, pay attention to how much protein, grain carbs, and fiber are used in the bar. Also, check out the sweeteners used to ensure they'll work with your diet. Most meal replacement bars also include a lot of antioxidants and vitamins as well and use carbohydrates that can keep you going for a long period of time. Also, make sure your meal replacement bar has plenty of fiber in the bar as well because if too much sugar is in the bar without fiber, you'll feel a lot of blood sugar changes that you won't enjoy when you are trying to stay active.
Some of the bars on our list that used limited, all natural ingredients include Kashi, Larabars, RX Bars, and Paleo Bars. These bars list organic ingredients that most people are familiar with, and are designed to give an effective, all-natural energy boost. Many of these bars also feature natural ingredients that will help boost your performance, like chia seeds, oats, and flaxseeds. So, when you're deciding what energy bar you want to use, make sure you analyze how it will fit your diet, and what the ingredients are in the bar.


Taste
No matter how great an energy bar is at boosting your performance, you're not going to want to eat it if you don't like the taste. Thus, taste becomes a very important factor when deciding what bars you want to purchase. Taste, however, can vary widely and be based on personal preference, and it will depend on what types of flavors you prefer when you select your bars.
Some bars are made to taste like chocolate, while others have fruit and nut combinations that are also flavorful. Depending on what flavor you lean toward, you'll want to consider that when you make your energy bar purchase. Most of the energy bar manufacturers on our list offer a lot of flavors, so you can pick and choose based on what you know you like already. Go for flavors you prefer; for example, if you are a chocolate lover, then try out one of the chocolate flavored bars to see what you think. If you enjoy fruit, then go for that flavor option so that you know you'll like the taste of your bars.
Different brands of bars use different varieties of sweeteners, some are all-natural and others are not. If you are worried about artificial sweeteners like Sucralose or aspartame, then try to avoid bars that have ingredients like that on their list and opt for a manufacturer that uses all-natural sweeteners.
Some bars also come with more calories packed into them and feature more protein and fats designed into their bars. Many all-natural bars have higher calorie counts, so if you are leaning on the side of an all-natural energy bar, just know you might be getting a bar that has more calories and protein packed into it as well. If you don't mind that about the all-natural bars on our list, then you'll be just fine with taste and ingredients.


Effectiveness
The energy boosts your energy bar will give you depends on its carbs, protein, and fat content combined into the bar. If you're using a bar to replace your meals, you'll want to make sure you're getting an effective all-natural energy boost to meet your performance demands, since you need the energy to keep yourself going when you hit the trails for long periods of time.
If you're eating your energy bars while you are working out or active, then you need to make sure you purchase a bar that is easy to digest and will give you a quick energy push when you are active. You don't want an energy bar that will make you feel too full, or pack in too many proteins or fats to slow you down as you workout.
Also, depending on your body, you'll find some types and flavors of bars are easier to digest than others when you are active. Some athletes don't like eating high-fat fruit and nut bars before being active because they find them hard to digest, while others feel these bars are easier to digest and give a great energy boost during a workout. So, in some cases, the energy boost you get and want will depend a lot on your own digestive system and personal preference.


Value
When you're looking around for bars to help boost your performance when you are out on the trails, know that you have plenty of affordable options to choose from even if you are shopping on a budget. One nice thing about most of the bars we've provided on our list is that they can be purchased in bulk, making them very cost effective. If you do decide to purchase your bars in bulk, just make sure you check out the shelf life on your bars as well so that you know how long they will last and you don't overstock and wind up wasting some of the bars.
Some bars will last longer in your cabinet than others, so check on that before you buy too many bars. However, shopping in bulk is one great way to get plenty of bars for your money.
Expert Interviews & Opinions
Most Important Criteria
(According to our experts opinion)
Experts Opinion
Editors Opinion
Users Opinion
By Default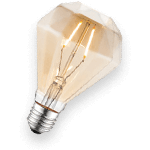 Fruits
When reading the health information on a protein bar, keep in mind that a lot of sugars in these bars comes from fruit. While the sugar content may seem high, it is good to know that these are natural sugar and not corn syrup.
Portability
Be careful where you pack your protein bars when going on an adventure! These bars are usually fairly easy to smash and while they will taste the same, a squished bar is just slightly less appealing to eat.
Mid Day Grogginess
While we do fully support the use of energy bars to help push you through a grueling workout or as a snack to hold you over until dinner, they are not recommended to eat just for a burst of energy. If you are not actively burning calories, or behind for the day, these bars will just end up in your body as empty stored calories.
Other Factors to Consider


Side Effects
You'll need to think about your food allergies when you purchase bars since they can include nuts and other ingredients that may not be healthy for those with food allergies. If you know you have a food allergy, then you need to be aware of the ingredients in the energy bar you select. Make sure you pick an energy bar that won't create any problems with food allergies and doesn't include anything you are allergic too on the list of ingredients. Even all-natural energy bars can still irritate people with food allergies, so be careful before you make your selection.


Texture
Also, the textures of these bars can vary, and the way a bar is textured can affect how much people enjoy the taste of the energy bar. Some bars come harder and break apart more easily, while others are chewy in nature and easier to eat. Some brands even combine both chewy and hard textures into their bars, giving you at least three options to pick from with energy bar texture. So, factor in the type of texture you like with your bars as well so you know you'll get something tasty you can enjoy.
Frequently Asked Questions