Best Wakeboards
last updated:
Feb 07, 2020
If you are a fan of snowboarding, surfing, or water skiing, there is a strong chance that you will fall in love with wakeboarding. In fact, you are either here today to learn more about wakeboards or because you are in the market for a new model. Thankfully, no matter your reasoning for being here, your time will be well spent. Of course, you need to pay close attention as several factors come into play when you are looking for the right wakeboard for you. Breaking each section down and doing so in a way that everyone can understand is the intent of this guide. So, without further ado, are you ready?
This is the best product on our list that is currently in stock: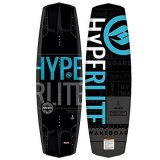 Hyperlite Machete
Why is it better?
A layered glass construction enhances the durability
Integrates M6 hardware to reduce the board width
It is inspired by pro riders Rusty Malinoski and Shaun Murray
In a
Hurry? Editors choice: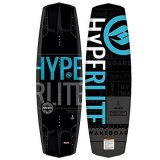 Test Winner: Hyperlite Machete

11
Researched Sources
2.4k
Reviews Considered
17
Hours Researching
19
Products Evaluated
Materials
Features
Style
Speed
By Default
Criteria Used for Evaluation


Materials
Let's start with the physical materials that comprise the wakeboard. For the most part, you are going to see most wakeboards crafted of fiberglass wrapped around either a wood or foam core. Before the fiberglass method is discussed, there are different advantages to foam and wood. As for wood, they are generally going to flex and pop better than foam. However, foam holds advantages when it comes to weight, cost, and durability.
But, even more important may be the manner in which the fiberglass is integrated on the board. To enhance the durability, you may see what a layered glass construction method utilized. Basically, this method is used to mold together both the top glass and the bottom glass into one. The result is a much more durable exterior as two pieces are combined into one.


Features
There are several different areas that you need to assess in regards to the performance of a wakeboard. Let's start out by discussing the edges. If you are an advanced level rider, you will probably be looking for a sharper edge. The reason for this is they allow for a more aggressive approach and can aid in serious speed and acceleration. One downside to this, though, is it is less forgiving and easier to catch an edge. If you want to take a more conservative approach, consider a rounded edge.
Also, there are also variable edged boards which are really just a combination of the previous two. In different areas, there are different levels of sharpness and thicknesses to offer a wide blend of performance benefits. Outside of the edge design, there are several other features to look out for. For example, the concaves and channels of a wakeboard as these can create enhanced lift and break the surface tension before the rest of the wakeboard hits, respectively. Then again, there are also featureless wakeboards that merely depend on the performance of the shape alone.


Style
Wakeboards are classified into three different areas of skill levels and you need to be aware of your own skill level. Some will be designed for beginners and intermediate riders, some for intermediate and advanced riders, and others for advanced and expert riders. Now, beginner riders can still ride on an advanced model and vice versa but you may want to stick with the board that matches your skill set for the best results.
What makes them different, though? Well, first off, it is the size of the board. For instance, shorter boards can be harder to learn on as they are more unstable. On the contrary, though, longer boards may not provide the response that advanced riders crave. Each wakeboard will be advertised with a certain skill level rating so you are never left in the dark. But, just know that the more aggressive wakeboards are tailored toward elite-level riders. Of course, this means that novices will perform better with mellow wakeboards that place an emphasis on stability. If you land somewhere in the middle, though, there are intermediate boards that will accommodate you.


Speed
First things first, what is the rocker on a wakeboard? It is simply the difference of shape between the tail and the tip and also the center of the bottom of the board. All you need to know, really, is the different types, though. The two most common rocker types are continuous rockers and 3-stage rockers. The former is actually one smooth and fluid shape that happens to be curved. What is nice about this rocker type is you can generate a great amount of speed while also enjoying a smooth ride as you can cut corners easily.
On the other hand, 3-stage rocker profiles actually have three distinct planes located on the bottom of the board. When you hit the wake with a 3-stage rocker wakeboard, you will receive more height than you would with a continuous rocker. However, this also means that the landings are more intense. Additionally, these types of rockers plow through the water which results in less speed.
Of course, sometimes you will see a hybrid rocker. As you may have guessed, this type of a rocker is a blend of the previous two. But, each hybrid rocker may be different depending on the brand.
Expert Interviews & Opinions
Most Important Criteria
(According to our experts opinion)
Experts Opinion
Editors Opinion
Users Opinion
By Default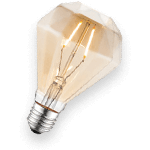 Lifespan
There are cheap expenses and then there are those expenses that leave your wallet crying out for money. Well, buying a wakeboard (more often than not) is a latter expense. Because of this, you want to get the most bang for your buck and owning a wakeboard that is designed to last you several seasons would do just that. However, do they? It really depends on the quality of the model you have, the manner in which you ride on the wakeboard and how frequently you go out and ride on it.
Now, one thing is for sure, wakeboards will begin to perform differently as their body begins to decrease in quality. Of course, if you are not an advanced rider you may never even notice the slight downgrades in performance.
Other Factors to Consider


Size
You already know the difference between a longer and a shorter wakeboard. However, the overall size of the board does matter and you may want to understand how to find the right size. One of the biggest deciding factors is going to be your weight. This is kind of ironic because, in snowboarding, your height is what matters. The reason weight is so crucial is because wakeboarding involves you floating on the water.
Thankfully, Evo has a convenient sizing chart on their website that informs you of the size wakeboard you will need in coordination with your weight. For example, anyone under 100 pounds should get a board under 130 centimeters in length. But, anyone 250 pounds and above should aim to get a board 144 centimeters or longer. All other weights fall in-between 130 and 144 centimeters in total length.
Frequently Asked Questions
q:

What Are Some Other Ways to Care for a Wakeboard?

a:

Outside of getting in the habit of washing off your wakeboard with fresh water, there are other general tips you should follow to enhance the lifespan and performance of your board. For starters, do a quick inspection of your board and look for damaged parts and general wear and tear. If you notice anything severe, take action before using the board. Also, ensure your fins are tight (if they are removable) because they will sink if you lose them.

You should avoid waxing your wakeboard, applying oil or lotions in your bindings, and also avoid keeping the board in direct sunlight for extended periods of time. Oh yeah, and do not let oil or gasoline near your board as they were not meant to be together.
q:

How Do You Clean a Wakeboard?

a:

So, now that you know you should clean your wakeboard, how do you clean it exactly? It really is not too complicated and perhaps the worst thing you can do is to try and over-clean it. To elaborate, all you really need to do is clean and rinse it off with fresh water. You should actually get in the habit of doing this every time you use it. Now, if you plan to wakeboard in salt water you will not be able to use the body of water to your advantage. If this is the case, bring along a tub of fresh water for cleaning or wait until you return to a location that has fresh water.

Here is the kicker, though; you should avoid using cleaning products and detergents. Unless you invest in a special cleaning solution that is made specifically for wakeboards, avoid doing so.
q:

How Do You Store a Wakeboard?

a:

Instead of mindlessly chucking your wakeboard into a random corner of your home or boat, maybe you should consider a reasonable and safe way of storing it? If you own a boat and plan to wakeboard with it, you need to find a good location in your boat to store it. However, they need to be out of your way so you can access certain things, as well. The only logical answer is to invest in a wakeboard tower rack. Considering the market size for these types of tower racks, you should have no issue finding one that suits your needs.

In terms of how you should store it at home, you could use the same method quite honestly. However, do so with a wall rack instead of a tower rack. Considering how many times you are really going to use your wakeboard will also answer where to mount the wall rack.
q:

Why Should You Clean a Wakeboard?

a:

This almost seems like a rhetorical question in some ways as you really should already know the answer to this question. Much like any other performance-heavy product you ever invest in, you want to keep them clean so the performance does not suffer. For those who have owned wakeboards in the past, you are probably aware that they are exposed to dirt and grime. What do you think happens if contaminants like this stay on your board for long periods of time? Primarily, it could lead to your wakeboard discoloring or turning into a grey or yellow color.

But, there are other reasons you need to wash your wakeboard, as well. When you are at the beach, your wakeboard is going to most likely come in contact with the sand, seaweed in the water, dirt and rocks, and even salt if you wakeboard in sea water. Plus, simple things can happen such as spilling your drink, dropping your food, or squeezing your sunscreen on it.
Subscribe to our Newsletter