Best Down Jackets
last updated:
Feb 07, 2020
Being cold is never fun, and fun fact, it can even do some irreparable damage to your health. But why is it that ducks and geese seem to be A-OK floating around semi-frozen lakes without a care in the world? How is that possible? The credit goes to down – the small fluffy feathers found next to the skin of various waterfowl species. Mother Nature is ingenious, isn't she? And for us humans, there are now all sorts of selections of down jackets that also maintain waterproofing abilities. Take a gander through our list of down jackets to help you choose an option that works best for all of your needs.
In a Hurry? The test winner after 14 hrs of research

Orolay Women's Thickened
Why is it better?
In a
Hurry? Editors choice:

Test Winner: Orolay Women's Thickened

17
Researched Sources
1.9k
Reviews Considered
14
Hours Researching
17
Products Evaluated
Comfort
Weather Resistance
Durability
Features
By Default
Criteria Used for Evaluation


Comfort
As mentioned earlier, down is the fluffy clusters of filament that form the undercoating of waterfowl. it is incredibly light, and yet, because of the 3-dimensional structure and its ability to "loft", each filament traps more air for its weight than any synthetic material. On average, every ounce of quality down has around two million filaments that overlap and form a protective layer of air. This layer of air insulates the cold out but keeps the warmth in. Due to its structure, it is difficult for it to be compressed and flattened. Conveniently, if it does, you can just shake it like a pillow.
Fill power is a measurement of how fluffy the down is, it is not really related to its insulating value. But that said a higher fill power number the more air it traps and will provide more insulating ability when compared to the same weight of a lower fill power down. Down fill power is measured from 300 to 900. 400 to 450 is medium quality, 500 to 550 good quality, 550 to 750 very good and 750+ excellent quality. Almost all commercial down comes as a secondary product from geese reared for meat consumption. Most geese raised for meat consumption are around 4 months old, meaning the feather down is smaller and with a 400 to 500 fill power. The higher fill power down of 700+ comes from mature birds. These are usually birds which are kept for breeding purposes, these geese or duck will molt them down in the spring where it is collected. This makes it rarer and as such more expensive.
There are a lot of downs which have been treated with a durable water-repellent (DWR). And it helps the down repel water if you happen to be caught in a heavy downpour. If down gets wet, no damage is done to the down; however it will become heavier, and it will no longer e an effective insulator. By coating the down with a DWR the hope is that it will repel the water and this combined with a good level of waterproofing on the jacket's materials has made down jackets more and more practical for outdoor and adventure uses.


Weather Resistance
Most down jackets have some kind of water-resistant material on the exterior shell of the jacket. Some jackets come with hydrophobic down, but most often, the down jackets also feature some type of water-resistant coating features over the shells.
One of the types of coatings you'll find on many down jackets is a Durable Water Resistant (DWR) coating. DWR coatings are a treatment that goes over the exterior of the shell and helps to repel water off of the jacket before it can enter the fabric area or make it to the down. DWR also helps to make jackets water-resistant while still keeping them comfortable with a good ventilation system.
However, it's important to note, that not all DWR treatments are created equally. Some manufacturers use better DWR treatments than others. Also, DWR coatings can break down and wear off over time, so you need to make sure you pay attention to the performance of your DWR coating as your jacket ages.
Some manufacturers also add extra water resistance to their jackets by treating their down with some kind of DWR coating in the actual insulation, making the down hydrophobic and able to repel water. However, it can still be difficult to tell even how strong the DWR coating is on the down insulation, so you need to pay attention to customer reviews to find out how well the jacket performs when you are out in the winter weather.


Durability
The main material of the jacket will have a major impact on the jacket's water resistance, weight, and durability. There are some things to consider when choosing your coat. Are you going to get wet often? Do you really need the lightest jacket available?
The weight of the jacket includes zippers and buttons. The more zippable pockets the heavier the jacket. Is there a possibility that you may be brushing against a rock face or tree branches, if so are these going to rip the jacket. A hole in your down jacket and it will leak some down, not normally enough to affect your warmth, but worth considering.
Do you need a hood? If you don't need a hood, then opting for a hoodless jacket will save you some money. But if you want a hood, consider if you will also be wearing a helmet. Some hoods are designed to go over a helmet, and some are designed to go under a helmet. Tailor your choice to fit your needs. For example, if you know that you will be in high winds, you will want a jacket that provides higher face coverage.
If you are going to be mountaineering at high altitude or chilling out on a glacier, you should be looking at an expedition jacket or parka type. They tend to be heavier and have more pockets and other features, and they are warmer and better suited for your adventures. Whereas if you are backpacking or skiing, a light jacket could be a better option. And it can be used as a mid-layer or an outer layer.
There is a lot to consider when making your jacket choice, but the best thing to do is to head to your nearest retailer and try them on or read other's reviews.


Features
Down jackets come with a bevy of features attached to them, depending on the style and brand. The products we've provided on our list all come from well-known manufacturers that all make high-quality products, so selecting what type of down jacket you really want to buy can sometimes come down to the features the jacket has.
Some jackets have zippers that are waterproof or easier to use. Also, some jackets include more pockets on them than others. Some jackets might have a longer hem or a shorter hem. You'll find some jackets that have excellent drawcord hoods and great insulated pockets.
Depending on what you really need to get out of your jacket, consider the features you really want before you select the jacket you want to purchase. The more features your jacket offers, typically the more expensive that jacket will be. So, if you are shopping on a budget, you want to try and remember this, and try to focus on getting a jacket that offers the features you really need and want.
Expert Interviews & Opinions
Most Important Criteria
(According to our experts opinion)
Experts Opinion
Editors Opinion
Users Opinion
By Default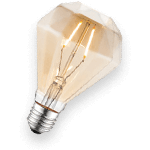 Keep it Loose
When looking for the perfect down jacket, make sure that it has a loose fit. You do not want your down jacket to be to tight as it will be uncomfortable and will lose all purpose of being a down jacket. A down jacket is supposed to add comfort and fit great. Keep your fit loose and if its to tight, look at another jacket.
Stay warm
The purpose when looking to invest in a down jacket is to keep you warm in colder climates. So make sure that the jacket will do this for you. The best way to ensure it will be warm is to go into a store to try it on and get a feel for it or if you are buying online, check the customer reviews to see what other customers who have bought the jacket have to say about it and how warm it will keep you.
Other Factors to Consider


Weight
Depending on what you are planning to accomplish while you wear your jacket, you'll need to think about how much weight you can carry along with you each time you put your jacket on. If you're going to be using a lot of energy and performing some highly aerobic outdoor activities during the winter, then you want to make sure you purchase a jacket that can keep you warm while still remaining lightweight. So, what you'll need is to check out the warmth-to-weight ratio of any jacket you want to select.
When a jacket has good fabric and excellent design, it can get rid of some weight and still give you a warm, durable, highly functional jacket that can assist you with all of your cold-weather adventures. Some jackets that are designed to be ultra-light will subtract other features from the jackets to cut back on weight. So, if you are going for a super light jacket, remember it probably won't offer as many features, and the jacket will seem simpler in design. Some ultra-light jackets, however, aren't very durable, so you need to make sure you wind up with a jacket that can withstand your planned winter weather activities.
The products we've provided on our list all use high-quality materials to make their jackets. However, all of the jackets here vary greatly in their weight and how thick they are. Remember that when the material is heavier, it's usually more durable, and lightweight materials won't be as strong.
When trying to figure out the weight and durability of a jacket, you'll need to consider the denier of the fabric or the thread count. The denier tells you how durable and heavy your jacket will be. Typically, the higher the number of the denier on the jacket, the heavier and more durable the jacket will be.
When you are trying to make your choice about how light you want your jacket to be, remember you can still sacrifice some durability when you go for a lightweight jacket. So, consider what you will really need before you make your purchase.
Frequently Asked Questions
q:

Is down better than synthetic materials with compressibility?

a:

Compressibility helps tell us how well a jacket will pack down when you carry it along with you, and it also lets us know how well the materials in the jacket can resist damage after it has been compressed. Down is far better than synthetic insulation where it comes to compressibility since it can recover and retain its features better when compared to synthetic insulation. Also, another benefit is that down is lighter when you compress it and carry it along.
q:

Do I need a hood?

a:

Some down jackets come with hoods, and others come without hoods. If you purchase a down jacket without a hood, it'll be more lightweight and cost less, but you'll lose out on the extra comfort and warmth a hood can provide you. If you're going to be outside doing your sports often during the winter weather, it's almost always best to just spend the extra money and get the hood. You won't regret it since you'll be able to stay much warmer with your hood.
q:

What do I need to know about jacket fit?

a:

The fit is something that is up to personal preference and can also depend on the style and brand of the jacket you select. If you wind up with a down sweater, it'll fit and appear more casual. But ultralight and jackets made for sports will have more options for warmth and flexibility, including hood features. No matter what type of down jacket you wind up with, you need to know how the jacket fits can vary a lot depending on the brand. For instance, Arcteryx jackets tend to have a slim fit and can run small, so that's something to consider if you are purchasing a jacket from that manufacturer.
q:

What is hydrophobic down?

a:

Hydrophobic down is a type of down that is treated with some type of water-resistant technology. Sometimes, brands will use a DWR coating on the down insulation as well as the exterior shell of the jacket to help make the down hydrophobic. However, depending on the brand, different types of technologies might be used to treat the insulation in the jacket, and not all treatments work as well as others. It can be difficult to test out or know how well hydrophobic down will work until you're outside and it gets wet, but just keep in mind you might need to do some research and read reviews regarding the hydrophobic down in your jacket.
q:

What is DWR treatment?

a:

A DWR treatment on a down jacket helps to repel moisture, giving your jacket some element of water protection. DWR is also known as Durable Water Repellant and helps water drops from making it through into the interior area of the jacket, which can make you wet through your insulation, creating a very miserable day. With DWR treatment, you'll have less of a chance of experiencing misery since you'll be protected against the water. DWR treatments are not fully waterproof, but they do offer some element of water protection.
q:

What is the denier?

a:

Denier (D) tells you how much a thread weighs. Typically, the lower the denier count, the more lightweight your jacket is. On the other hand, the higher the denier count, the heavier and more durable the jacket will be. Lightweight jackets with low denier counts will be more prone to abrasions.