Best Waterproof Running Jackets
last updated:
Feb 13, 2020
Whether you enjoy running in the rain or not, there may be occasions where you experience unexpected rainfall during one of your runs. Of course, if you are someone who has a specific routine and you notice that rain is in the forecast, you may still want to complete your run. One of the best pieces of apparel that you can own in a time such as this is a waterproof running jacket. Now, do be aware that ensuring the model you buy is actually waterproof is only step one. There are several other factors that you need to keep in mind that will end up weighing heavily on your final decision. So, without a moment's hesitation, let's get started with this bad boy.
This is the best product on our list that is currently in stock:

MARMOT PRECIP
Why is it better?
Features taped seams
The hood is adjustable and can be rolled into the collar
The liner is made of polyester fleece
In a
Hurry? Editors choice:

Test Winner: MARMOT PRECIP

12
Researched Sources
2.2k
Reviews Considered
16
Hours Researching
18
Products Evaluated
Water Resistance
Breathability
Fit
Features
By Default
OUR TOP PICKS FOR THE BEST WATERPROOF RUNNING JACKETS
Criteria Used for Evaluation


Water Resistance
If a waterproof running jacket can't handle the rain, you will be wasting your money on it.
To be honest, the term "waterproof" tends to be a term that gets misunderstood. When any one product is dubbed with this term, it is easy to assume that it can handle any amount of water and any depth of submersion. Well, that is simply inaccurate and while some designers will include a rating with their product, in this case, you need to pay attention to the outer shell and the seams. Starting with the shell, it is ideal to look for designs that feature more than one layer. Typically, there will be a layer of fabric and then an actual membrane with the best models. For example, take a look at Gore-Tex. The fabric itself is waterproof but there will also be an ePTFE membrane to enhance the waterproofness.
As far as the seams are concerned, these are just as vital as the outer shell. Whether you see it labeled as seam sealing or seam taping (they are the same), this process allows for all the tiny holes to be sealed that were formed during the sewing process. Ideally, look for fully taped seams as all it takes is one hole to leak for your jacket to allow water inside.


Breathability
If the waterproofness is the most important feature, the breathability is 1A.
The best combination of fabric out there will also be breathable. You see, this is the key. It can be hard to find running jackets (or products of any kind, quite frankly) that have a perfect balance of water protection and breathability. Once again, Gore-Tex is a prime example of a fabric that is able to find that perfect balance. The reason Gore-Tex is breathable is that it contains a layer of PTFE. This layer contains tons of pores (which are simply tiny holes) that allow the water molecules from your sweat to release out. But, at the same time, these same pores are small enough to prevent any water droplets from entering inside. It really is an ingenious design.
In addition to the layering of the fabrics, though, you can also look for specific design integrations to increase the airflow while you run. Most commonly, you will see designers implement vents underneath your arms. With these, you can unzip them to allow ample airflow to circulate throughout your body. This really comes in handy when you want to protect yourself from rain during the summer (as you will overheat very quickly otherwise).


Fit
Without question, the fit is everything and will dictate how much you enjoy the model you pick.
It is so hard to order products such as this online because you can't physically try one on before you buy it. This makes it even more crucial to take the time to conduct some research of your own. Because as you are fully aware, not every single model is going to fit you in the same manner (though it would be nice if clothes did that). So, in addition to glancing through user feedback to see what other buyers have reported about the fitting, analyze the style and the type of materials that are used.
For example, some running jackets will be athletic fitting and form-fitting. This means that the fit will be tighter and if you merely want a looser fit, you would then want to explore other alternatives. Along the same line, though, you may want to buy a model that implements four-way stretch material. This will make the jacket much more comfortable during your runs as your body will not feel as restricted.


Features
While there is not an abundance of features to look out for, there are some important ones.
In terms of importance, this section can't quite compete with the others that have been documented thus far. Do not think for one second, though, that everything that is about to be claimed can be thrown out the window. Why else would it be on here, after all? The reality is there are some specific features that you can look for that will be nearly mandatory for some of you and simply a bonus for others. One of those features is the pockets. The two main areas that pockets are often found on running jackets are at the chest and near the bottom (for your hands). Whether you want a place for some of your essential items or merely want pockets to rest your hands or keep them warm on colder runs, looking for these pockets can be vital.
Another common feature is the hood. Now, do not simply automatically assume that the model you buy will have a hood (as some will not). If they do, look for one that is adjustable and possibly even detachable (in instances where the hood is more of a nuisance than anything). Along the same line, some models will be designed with Velcro cuffs and this can help to seal in warmth during cold-weather runs.
Expert Interviews & Opinions
Most Important Criteria
(According to our experts opinion)
Experts Opinion
Editors Opinion
Users Opinion
By Default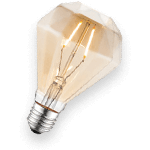 Water Resistance
When it comes down to it, there are two key implementations that make a running jacket waterproof. The first is the fabrics that are utilized that comprise the shell. Typically, the best models will implement multiple layers of fabric with one of them even being a specific membrane. Additionally, you need to ensure that all the seams are sufficiently taped. All it takes is one small leak to allow water to seep through.
Breathability
Finding the fine line of excellent water protection and sufficient breathability is vital. Thankfully, it is a combination that most designers pride themselves on. In addition to having specific integrations, such as underarm vents to amplify the airflow, the shell itself should be breathable. A layer should be implemented that enhances the breathability, which is why Gore-Tex (for example) is such a world-renowned technology.
Fit
When you are in the market for any article of clothing, you know as well as anybody that the way it fits you will dictate your satisfaction most of the time. While the jacket still needs to provide waterproofness and be breathable, it should also fit you the way you want it to. In order for this to be possible, look for the style of fitting you prefer and also search through consumer feedback to see what others have been saying.
Other Factors to Consider


Style
On the surface, it would seem that this is a fairly simple and self-explanatory section. However, there is more too it than you may initially realize. While purchasing a waterproof running jacket that you find stylish is perfectly fine, you should also pay close attention to the color you pick. The reason is during daylight hours, the sun will wash out any reflective materials (which will be addressed here shortly). So, you may want to wear a brighter color so you do not blend into your surroundings.
However, more importantly, you will need reflective detailing if you plan to run at night. In order for you to be seen easily at night, reflective detailing needs to be implemented strategically (look for it on all four planes). This will enhance your safety to ensure anyone who is driving, for instance, can sufficiently spot you.
Frequently Asked Questions
q:

How do you restore water repellency?

a:

The ability for clothing to repel water is fantastic but the issue is this water repellency can be diminished over time. Here is the good news; you do not have to go out and get a new model. Instead, all you need to is restore the water repellency. And, to do that, all you need to do is invest in a durable water repellency (DWR) product made specifically for outdoor fabrics. Follow the directions that are provided for you and then your model will repel water once again.
q:

How often should you re-proof?

a:

Okay, now that you know how to re-proof your model, how often should it be done? There is no set time or amount of times that you should be reproofing your model per month, per se. Instead, you should look for telling signs that indicate for you that it is time to do so. The most obvious sign is if the jacket stops repelling water and you notice that you are getting wet during your runs (from the rain). Of course, the frequency of doing so will also depend on how often you wear your model. If you only wear it on occasion, you may get through an entire year before needing to reproof it.
q:

How often should you wash your jacket?

a:

Now, and this goes back to what was just discussed with the reproofing, you will need to wash your new running jacket regularly. The primary reason, other than doing so for cleanliness and to eliminate odors, is that dirt and dust can affect the shell's performance to repel water. So, the quicker you rid the shell of dirt and dust, the better. In regard to how often this should be, if you notice bad odors, noticeable dirt, or the performance weakening, it is time to wash it.
q:

To wash it, what do you do?

a:

Now that you have a better idea on when to wash your running jacket, perhaps you want to know how to. Do not be ignorant and simply wash it in the way that you see fit as that could compromise the performance. What you need to do is read the care instructions of the particular product that you buy. For the record, most designers will allow their model to be machine washed but just reference their care instruction to be sure.
q:

Are these also windproof?

a:

In theory, it would make sense for all waterproof jackets to be windproof, as well. When you think about it, the principle that is utilized to ensure waterproofness and breathability should also work to protect you from the wind. After all, most models will prevent water and moisture from entering in but also allow for airflow to optimize the breathability. However, this theory can't be claimed for every model. While most will probably be windproof, there is always an exception to the rule.
q:

What is the life expectancy?

a:

This comes down to you and the quality of the garment you invest in. The latter is a bit obvious but it reigns true. Take Gore-Tex, for example. This membrane is not simply going to deteriorate over time and it will maintain its effectiveness for years to come. However, you will have a direct implication of the longevity. If you are careless with your jacket and refuse to wash it or care for it properly, then it may not last as long as you desire. But, given the money that you may end up shelling out to a specific model, why would you not take good care of it?
Subscribe to our Newsletter