Best Running Jackets
last updated:
Feb 07, 2020
What's the forecast for today? A drop in temperature? Rain? Wind? A change in the weather doesn't need to affect your daily jog. Many running jackets are so lightweight and portable that you won't even notice you're wearing it. It is a common misconception that any jacket will do. For optimal comfort, a running jacket should fit well and be made from a breathable material that provides ventilation. With a plethora of options, seeding out the good from the bad can be a long process. To jump-start your research and help you continue your daily running routine, we have rounded up the best of the best running jackets that are available today.
In a Hurry? The test winner after 13 hrs of research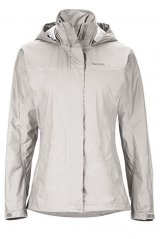 Marmot PreCip
Why is it better?
100% waterproof
Breathability
Strategic zippers control ventilation
In a
Hurry? Editors choice: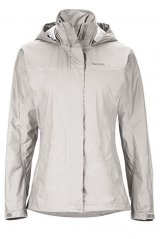 Test Winner: Marmot PreCip

14
Researched Sources
14k
Reviews Considered
13
Hours Researching
17
Products Evaluated
Breathability
Weather Resistance
Comfort
Protection
By Default
Criteria Used for Evaluation


Breathability
Probably the most important feature you'll want to analyze when searching around for the best running jacket is breathability. Since running is a very aerobic form of training, you're going to perspire a lot when you do it, and you need something that's going to ventilate that extra heat and sweat out of it.
Even for runners that don't perspire greatly as they move, breathability is going to be an important feature because the better the jacket's ventilation, the more heat, and moisture it will release, and the more comfortable you will feel as you move. Even if you've got a great jacket that protects you against the weather elements effectively, if that jacket doesn't vent well, you're going to feel soaking wet in your own sweat as you run, something that won't make you feel happy or comfortable as you move.
Since you want to stay as dry as possible both inside and out as you run, you want a jacket that can ventilate well while still providing excellent weather protection. One of the best-ventilated jackets on our list is the Outdoor Research Boost since it's very breathable even for runners traveling long distances.
A jacket's breathability depends on a few things. The fabric is certainly important, as is the jacket's design, but the vents on the jacket will certainly also tell you how breathable a jacket is. Some fabrics are made to be highly breathable and evaporate moisture, but not all fabrics can do this. If you opt for a jacket that has a fabric that can't handle moisture well, then you want to make sure that jacket comes with a decent ventilation design so that its vents can pull the moisture out of the fabric.
Jackets made with good ventilation systems usually include mesh panels to help vent out moisture, and also have vent flaps to go over the vent areas in case the temperature drops. Where those mesh vents are located will determine a lot about how breathable the jacket is. Most runners that do a lot of uphill running and know what it feels like to work out with a higher heart rate appreciate a jacket that ventilates well during that time.
So depending on the jacket's fabric, and the way the vents are constructed, you'll feel a big difference in breathability between various jackets as far as heating up and perspiration are concerned. How much breathability and venting you'll want or need will depend a lot on how far and how often you run, but make sure your jacket ventilates well enough for you will be a top priority.
If you're a more casual runner, then a jacket that provides average breathability and ventilation will probably be just right for you and save you a bit of money if you're on a budget. However, for more hardcore, daily, long-distance runners, maximum ventilation in a jacket will be essential.


Weather Resistance
The second most important feature to consider when selecting the best running jacket for your needs is the jacket's weather resistance features. If you wind up with a jacket that doesn't protect you from the weather at all, you won't stay dry or feel comfortable while you run.
The real reason most runners purchase running jackets is to give them optimal protection from the weather so they can still run outside on cold, rainy, or days when the weather is less than perfect. So, ditching a jacket with good weather resistance defeats the purpose of owning a decent running jacket.
With a good weather-resistant running jacket, you'll still be able to run when the weather is cold or drizzling, as long as your jacket works well for good breathability. After ventilation, weather protection becomes the next most important feature, since it'll mean you won't be restricted to running only on certain days because of the weather.
All of the jackets we've provided on our list offer different levels of weather protection and water resistance, although most running jackets are not made to be totally waterproof. However, all of the jackets we've outlined here on our guide will give you some protection from the weather.
Probably the best and most weather-resistant jacket on our list above is the Arc'Teryx Incendo since this jacket is made to keep runners dry during long-distance runs while also repelling wind well. So, if you're a runner that plans to run in any weather condition, the Incendo provides some of the best weather resistance around.
However, if the Incendo is out of your price range or doesn't quite meet your needs, all of the jackets on this list offer a variety of weather protection, and many of them use a DWR finish on their jackets to help repel water. While a jacket with a DWR finish will help repel water well, you'll also need to make sure you take good care of it and wash it correctly, or else the DWR finish will break down and wear off.
Some jackets have DWR coatings and other fabrics combined into that finish to help repel and dry out water faster, and other jackets are made to use the runner's body heat to help dry the jacket faster. Depending on where and when you plan to run, however, you do have a few options for a good weather-resistant jacket.
For the more casual runner, a jacket that offers average weather protection will probably be enough, just in case that person gets got in a downpour. However, for the hardcore runner, something like the Incendo jacket, with plenty of weather resistance, will provide optimal protection while outside.
How much weather resistance you need (you do need some, no matter what) will depend on the type of runner you are. So the more casual runner looking to buy something on a budget might be able to save a bit of money in this department, but that person will still need a jacket with some type of weather protection.


Comfort
A jacket's comfortability is another important feature, although it is something that can vary from person to person based on opinion. How well a jacket fits and how mobile it is as you move are really important features for you to focus in on when you're figuring out how comfortable a jacket is for you.
Some jackets are made to be very flexible and adjustable, meaning they won't restrict your movements at all as you run. Often times, this feature has to do with some kind of stretch material being woven into the fabric as well as how the panels and seams are made and placed in the jacket. Jackets that are made to be comfortable usually have panels and seams that won't rub up against your skin or irritate you as you move.
Some manufacturers design their jackets with comfort in mind, while others seem to forego this feature. Really, comfort is going to be a matter of personal opinion, but you want to make sure you purchase something you'll feel great in that's flexible enough to help you out as you run, and that doesn't irritate your skin or frustrate your running style.
While you might try on a running jacket in a store that feels great while you aren't moving, remember you need to feel good in the jacket while you are moving. So, when you're trying the jacket on, you need to look for a few features as well to ensure it'll feel great as you run.
When looking at your potential jacket choices, rather than just basing your judgment on trying the jacket on alone when you're not moving, look for a jacket that fits slightly loose and has stitching that is soft in the seams, as well as a material that stretches decently. Jackets that feel stretch typically provide you with more flexible movements when you are out running.
Still, comfort is one of those features that depends heavily on a person's own opinion, so it is something you will have to judge yourself. It's always a good idea to try on jackets and move around a bit with them just to see how they move with you so you can try to judge how comfortable you'll feel wearing the jacket while running.


Features
The features of a running jacket can make or break it. One of the most prominent features that we looked into was the pockets. When you are running, holding something in your hand doesn't quite feel natural. Some people bring their phone for music or emergencies, but where do they keep it? The zippered pocket of your running jacket is a great spot to hold a bit of cash for a water or coffee stop, a cellphone, or keys.
A specific type of pocket that is great for runners is a media pocket. A media pocket allows you to securely keep your phone or mp3 device and thread the headphones through the pocket and inside the jacket.
Expert Interviews & Opinions
Most Important Criteria
(According to our experts opinion)
Experts Opinion
Editors Opinion
Users Opinion
By Default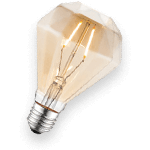 Protect Yourself from the Weather
When looking to invest in a running jacket, consider that it will be a great investment as it will protect you from weather such as rain, wind, cold temperatures, snow, and anything else the weather decides to throw at you. These jackets are usually lightweight and comfortable, so you will not even notice you are wearing them but will get the protection they offer.
Other Factors to Consider


Visibility
If you're planning on doing running while the light is low outside, which means early in the morning before the sun is up or later at night when the sun goes down, then you'll want a jacket that makes you visible to oncoming traffic. If you'll be running anywhere where vehicles will be around, you'll want a jacket that provides visibility for more safety and protection.
Even the most alert runners feel better when they know cars can easily see them, and this can protect you better from distracted or unsafe drivers. Purchasing a jacket that's either bright or reflective will help you be seen no matter what the light and weather conditions are when outside.
Most of the jackets on our list above offer standard visibility features and will help keep you safe from motorists while you run. Many jackets nowadays are made with reflective material all the way around the jacket, making you very visible while you are running outside.
Also, when selecting a good jacket color, try to stay away from earth tones, like browns and greens, which can blend into nature and still make it difficult for you to be seen. Pick a brighter color that's more likely to stand out while you are outside, and that should also help increase your visibility.
Frequently Asked Questions
q:

Does a running jacket's portability really matter?

a:

Portability of a running jacket will matter if it's something you know you are likely to bring along with you. Most runners prefer having a jacket they can take on a run and use whenever they need it, and many runners love more portable jacket options they can repack easily as well.

If you wind up with a running jacket that doesn't give you great portability, then it really isn't worth bringing the jacket along with you—and it may not be worth buying the jacket at all. While portability is a feature that depends a lot on personal opinion, it's still a preference for a lot of runners.

Since you are going to be on the go whenever you perform your running activities, you'll probably want something that's easy to carry, unpack, and repack so that it's there for you when the weather takes a turn. Some jackets are made to be more portable than others, and some running jackets offer other great features without focusing much on portability.

Typically, jackets that are made to be more lightweight in the design are going to be easier to pack down and carry with you. So, if you are looking for something that's light and easy to carry, checking out weight is going to be an important feature for you. Obviously, if you are carrying something along with you, you won't want it to weigh you down, unpacked or packed.

How lightweight and portable you need your jacket to depend on what you plan to do when you run. If you know you're going to go for longer runs, don't really know what weather you might run into, and you know you'll want to bring something with you, then portability is going to be an important feature. However, if you take shorter, more casual runs and just need a jacket to cover you for the duration of your run when the weather is colder, then portability won't be something you'll necessarily need to consider.
q:

What matters most when buying a running jacket?

a:

The two primary features you'll want to consider when purchasing a running jacket are the jacket's breathability features, and its ability to protect you from various weather conditions. If the jacket doesn't ventilate well, you'll never feel very comfortable as you sweat, and this can make running a less-than-enjoyable event for you.

Finding a decently breathable jacket that protects well from wind and rain is really the primary reason all runners will want running jackets. Some of the other features, like portability and visibility, are more optional and depend on the runner's intentions.

So, while you do want to get a jacket that has weather protection and decent ventilation no matter what type of runner you are, you have a bit of leeway on some of the other features that come designed into many running jackets. Depending on how you plan to run, plan your decisions around that to help you select the best jacket for you.
q:

Why are some jackets better at comfort and protection than others?

a:

As with all products, you get the qualities, clothing tech features, and benefits in relation to how much you pay. For runners the market is full of jackets which will serve the purpose of for protecting you from the rain the first points to consider are how long does the jacket protect you and are you still comfortable? Cheaper jackets tend to be made from synthetic materials which do not give breathability so yes you are protected but your body heat is kept inside the jacket, the temperature builds up and you sweat, so though you do not get wet from the rain you will get uncomfortably wet from sweat. It would actually be preferable to get wet from rain instead of a combination of excreted chemicals in our sweat which can lead to body odor and other unhygienic problems.

Better jackets will employ the use of at times only synthetic materials but still take into account breathability needs and clothing tech which ensures airflow ventilation and temperature regulation. Many jackets will include a combination of natural fabrics and synthetics to hit a good balance for the comfort and protection levels expected. When you choose a brand jacket it can have a hefty price take but a lot of meaningful research has been put into creating the product and this means that the wearer gets much more than just protection from weather, they get a product which has factored in durability, comfort, protection, additional useful features and many years of reliable use.
q:

If I purchase a more expensive jacket, that will ensure I get the best one, right?

a:

When looking at investing in a running jacket, do not think the more expensive the running jacket the more durable or better quality it will be as that just is not the case. The best thing to do when looking for a durable running jacket to last you years to come is to look at the material and also the reviews to see how the jacket has held up for other consumers that have put them to the test. Do not solely be swayed by price as you may end up with an expensive jacket that will not hold up, make an educated purchase and do the research before buying.
q:

Can I use another type of jacket instead of a specific running jacket?

a:

Well, yes, but you'll most likely be sacrificing a lot of comforts. When searching for the best running jacket to suit your needs, remember what running jackets are designed to do, and try to determine when and where you plan to use your jacket. Running jackets are typically made to protect runners against certain types of weather while they are out on the trails. So, most running jackets are manufactured to provide good weather resistance while also handling the heat and moisture your body will produce as you run.

Rain jackets are similar to running jackets since they are also made to protect people from the weather. However, running jackets offer optimal features that generally also provide good breathability and ventilation for an active workout, which is something rain jackets aren't designed for. That's why, when you're out on the trail running, you're going to want a running jacket and not a rain jacket to protect you from the weather, and also ventilate your body heat.
Subscribe to our Newsletter