Contigo – Autoseal Aria Travel Mug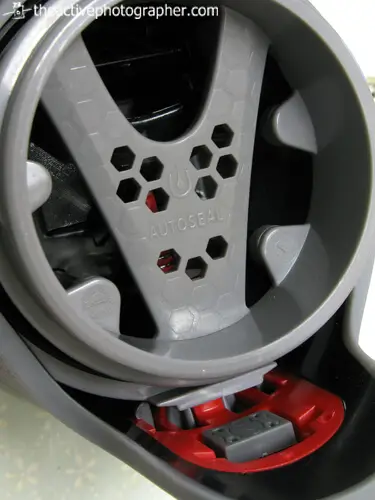 [caption id="attachment_4548" align="alignleft" width="325"]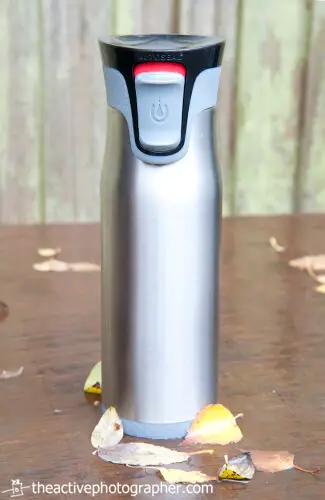 Smooth. Like Giles. Except for the bottom...[/caption]
Being British, you'd expect me to say there's nothing better than a nice hot cuppa. And it's true, I tell you. Our American chums have their coffee, the Spanish have their Sangria, the Belgians their hot chocolate...
Mis-informed stereotypes aside, the point is I like to get the day off to a good start with a nice warming drink. And as the cool breeze of autumn now appears with delightful regularity in the air each morning, my priorities first thing turn towards the beautiful brew.
And that's where Contigo's range of travel mugs fits nicely into my kit bag (quite literally). The IF Design Award-winning Aria comes in three top-rack dishwasher safe sizes - 300ml, 470ml, 600ml. Smart and with a splash of colour, they look as equally at home both in a hiker's rucksack as they do in an executive's briefcase.
I'm always wary of 'leak-proof' claims, which is why I tend to place any flasks, bottles and mugs in a roll-top dry bag before a journey, especially when they're in close proximity to my photographic equipment. But, would you believe it, the chaps at Contigo have done it! Even the most vigorous of 'hold-upside-down-and-shake-vigorously' experiments aren't enough to produce a spill. Impressive stuff.
That'll be the AUTOSEAL in action, then. Hours of boffin research and development has meant that all you have to do is slide the lock button up (one-handed operation), press to sip, release to seal and slide down to lock.
A word of warning, though, and a couple of things to bear in mind. Follow the guidelines which tell you to press the button to release built-up pressure before bringing the mug to your mouth. Also, make sure you don't extend a full mug beyond about 45 degrees when drinking. With the above in place, you shouldn't repeat what muggins here did, the first time he used the Aria - namely releasing his caged cuppa out of the pressure valve and down the front of his lovely white shirt (much to the amusement of fellow train travellers). We'll call that 'user error'.
[caption id="attachment_4549" align="aligncenter" width="375"]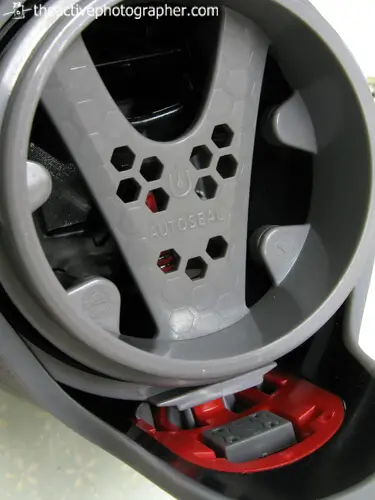 Inside, an engineering marvel[/caption]
The Aria's double-wall, vacuum insulation, stainless steel construction is designed to keep beverages cold for 20 hours and hot for 7 hours. Leaving the tea-filled mug unopened for 7 hours and then taking a sip produced a luke-warm (but perfectly quaffable) drink - so again, I'd say the claims hold true enough. Certainly, you wouldn't be disappointed on arrival at your desk or hill-top after a 2-hour commute.
A couple of other nice little features... As well as protecting surfaces, the non-slip, rubberised base does a great job of cutting out that annoying metallic 'clang' sound you often get and, along with the rubberised section of the lid, it also means you can get a good grip in the cold and wet.
SUMMARY: By far one of the more reliable travel mugs I've ever used and it looks good, too. I really like the practical, one-handed operation, and for me the self-sealing function is brilliant. If you're looking for a vessel to keep your brew hot for 12-24 hours, then this isn't the mug for you - but for it's intended user (ie those finishing their drink within the space of 7 hours), it's well worth a look.

 Price: £32 rrp
More: Contigo 
Subscribe to our Newsletter