Craghoppers Madigan Long Jacket
I am sincerely conflicted about Craghoppers Madigan Long Jacket, from the very fact that to me a long jacket is by its very nature a coat?
Anyway, I'm going to try and avoid being pedantic and present you with the facts about what is largely a decent jacket, particularly for the price bracket its competing in – but which does have some issues you should be aware of before you consider buying it. Firstly you need to know what this jacket is not: it's not a technically superior jacket that any serious climber, mountain walker or long-term outdoor-active person would necessarily choose.
[caption id="attachment_7787" align="aligncenter" width="390"]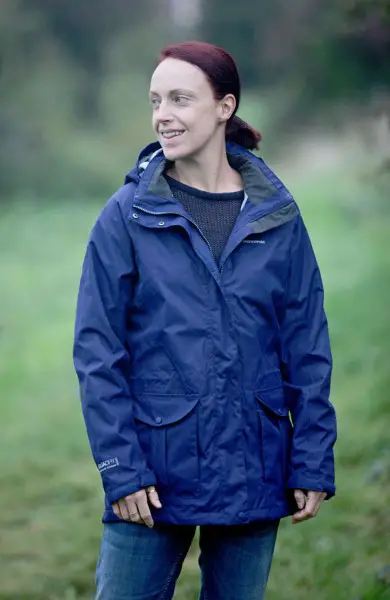 www.stantonphotographic.com[/caption]
So who is the Craghoppers Madigan Long Jacket designed for?
Well, in my opinion it is suitable – even ideal – for lowland dog walkers, anyone looking for a fairly tidy waterproof coat for being about town in a downpour, a mum on a wet school run. I.e., someone wanting a smart looking, genuinely waterproof coat at a reasonable cost…
And now to make your buying choice as simple as possible here are the pros and cons of this jacket, which I have been wearing for about 3 months, in all weather conditions (apart from snow): -
Craghoppers Madigan Long Jacket Pros: 
This jacket is available in colours other than black! I like black, prefer all my outdoor clothing to be black, but am aware that many people find black boring. So, it's nice to have a colour range to choose from
Craghoppers offer a lifetime guarantee on this coat… you can't really ask for more of a guarantee than that, and most outdoor kit manufacturers offer no such thing
The coat proved itself to be 100% waterproof as advertised and is supposedly made from a breathable fabric too (however, see also cons!)
It has more pockets than a pool table including 3 that I only just discovered when closely examining the construction of the coat for the purposes of this review
So, as marketed, this coat really does offer hidden pockets to keep your valuables safe!
It's very well put together – I am remarkably impressed with the manufacturing quality
It has a nice soft inner collar to keep your neck and chin protected from jacket chafing
It's surprisingly warm (however, see also cons!)
[caption id="attachment_7789" align="aligncenter" width="600"]

www.stantonphotographic.com[/caption]
Craghoppers Madigan Long Jacket Cons: 
I'm super nesh – I hate the cold. [Ed: I had to look up 'Nesh'] However, unless you're prepared to go naked beneath this coat (sorry, this long jacket) or only wear it when the weather is really on the cool side, you risk sweating like a monkey. This could be considered a bonus if in this country it only rained in the winter. However, as it rains in Britain during all four seasons, you will need an alternative waterproof coat/jacket for spring/summer wear.
And to that end I refute the product's marketing angle that it's made from breathable fabric. I wore it on a mild day, (certainly not a hot or even a warm day), and went for a long walk in the pouring rain, and when I got back to the car I was discernibly damp beneath my coat – from sweaty condensation. Not a problem if it's cold outside – but a problem during milder weather in my opinion.
I hate the hood. Note this is really a personal preference and I therefore recommend you try this jacket on and test the hood before ruling it in or out. However, the reason why I hate this hood is because I only like massively adjustable hoods that give me, my hair and face the maximum protection possible from the rain. I.e., I really only like the sort of technically complex hoods you find on a mountain jacket in a stratospherically different price bracket. This particular hood has some adjustability, is removable and has a peak all in its favour – but whilst it kept most of my ponytailed hair dry, my whole face was afforded no shelter or protection from the rain and that really, really irritated me.
It's made from very noisy material and lacks a certain amount of feminine specific styling (it's a bit baggy and unflattering)
[caption id="attachment_7788" align="aligncenter" width="406"]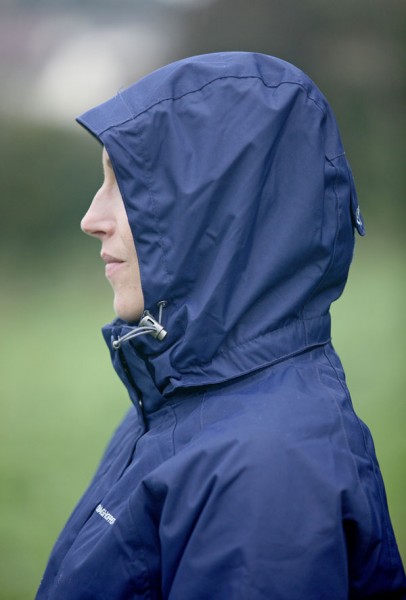 www.stantonphotographic.com[/caption]
Technical information from Craghoppers
You may find the following information from the manufacturer useful when considering whether to make a purchase or not:
Waterproof, breathable, taped seams and water tight construction
Designed for moderate to heavy downpours
Waterproof: 15,000MM
Breathable: 20,000g/m 2/24hrs
Adjustable cuffs and waist
Stormflaps, O/S map pocket
My conclusions
If you're looking for a well-priced, well-made, smart-ish looking coat (a long jacket is a coat…why call it anything else?) that's most certainly waterproof and which comes with a lifetime guarantee I'd take a very close look at Craghoppers Madigan Long Jacket.
But if you're looking for something more technical or for a 4 season waterproof, look elsewhere.

[easyazon_link identifier="B00D9LCDNO" locale="US" tag="gearweare-20" local-identifier-CA="B01B843CL0" local-tag-CA="gearweareca-20" local-identifier-UK="B00LNAKPT2" local-tag-UK="gearweare-21"]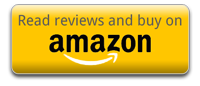 [/easyazon_link]
Subscribe to our Newsletter