Boreas Super-Tramp Backpack System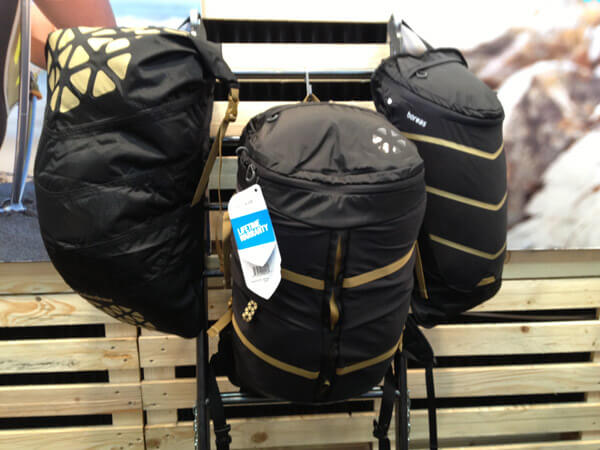 The folk over at Boreas (sister company of Alite) have come up with, what we think is, a rather nifty suspension system for their backpacks.

They've called it the Super-Tramp and with a simple pull of a strap the back panel converts from a high-ventilation trampoline suspension to a conventional high-stability set-up and is available in both a men and women's fit.
The niftiness is that - in theory-  you only need one backpack and this will take you from city commuter complete with laptop in the stability mode, and come Friday you can leave the laptop in the office, pull the strap and voila you have a backpack that is more than capable of attacking the odd trail or two.
Now as we were ooh-ing over this, they decided to layer on the wow factor just a tad more.. because this system is detachable and can be used across Boreas' Bootlegger series of packs - which currently comprises 3 models, offering you even further versatility.
The three bags in this range are:
Torpedo, which is a ultralight hydration bag, that will fit a 2.8 litre/100 ounce bladder of your choice. It also has a zippered pocket and a 2-way stretch front panel
Scrimshaw, a fully waterproof and submersible dry bag, with a roll top closure.
Hopper, which is a daypack featuring a waterproof top pocket, 2 external pockets and an internal laptop pocket and compression straps.
[caption id="attachment_7167" align="aligncenter" width="300"]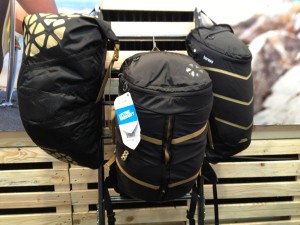 L-R: Scrimshaw, Hopper & Torpedo[/caption]
and if that wasn't enough ooh and wow, they pulled another rabbit out of the hat and showed us two further bags that also have this Super-Tramp system:
The rather stealth looking 27 litre Kezar daypack, that features some rather slick hidden daisy chains.
The 23 litre Uptown, that has easy access front panel opening and front stretch pocket
[caption id="attachment_7171" align="aligncenter" width="300"]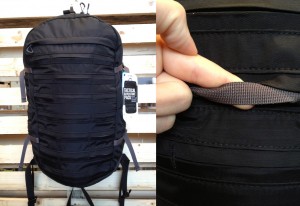 Boreas Kezar with hidden daisy chains[/caption]
Price: £40-£60 (tbc)
More: Boreas
Subscribe to our Newsletter