Deuter Kid Comfort Child Carrier and Backpack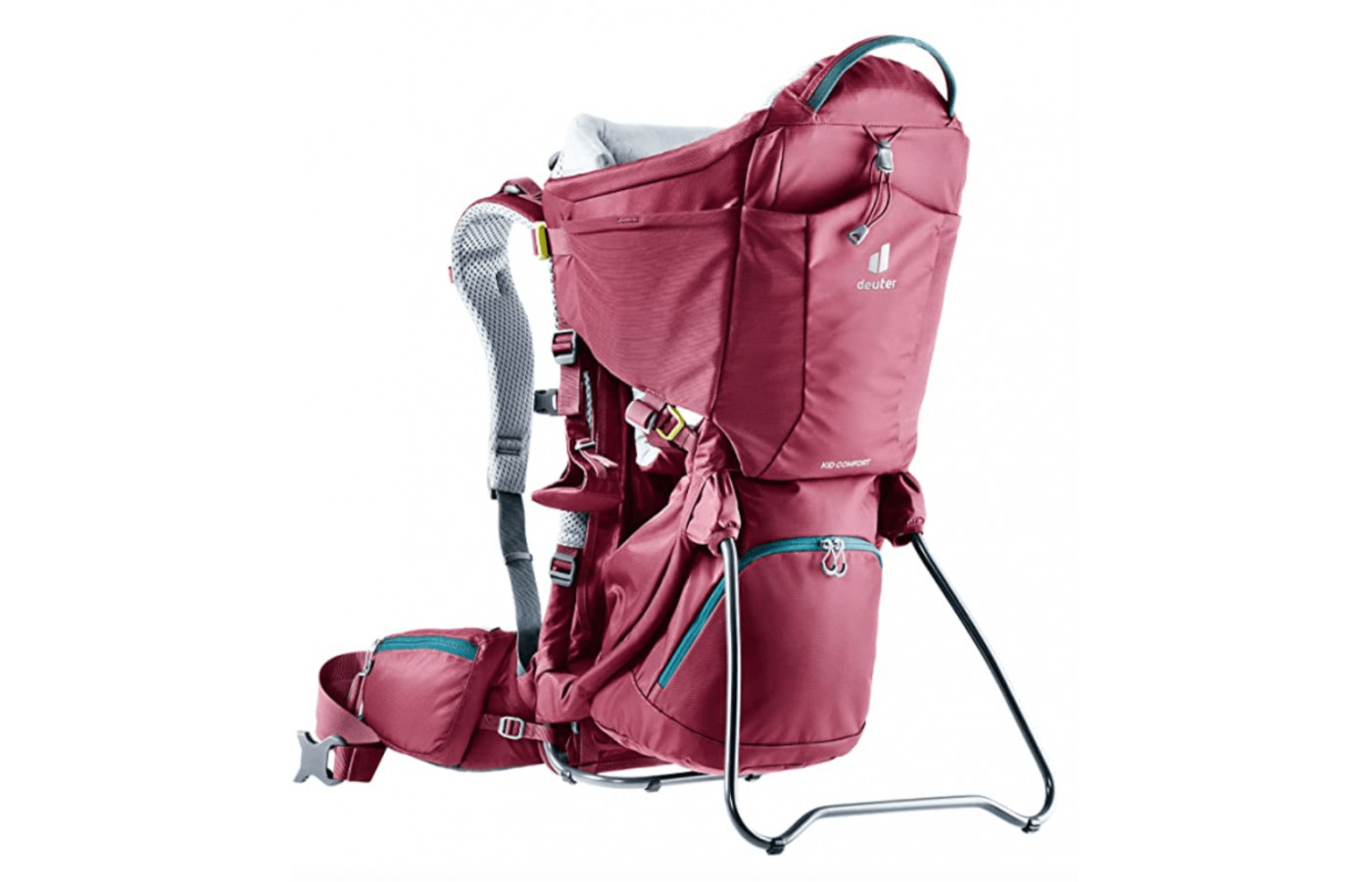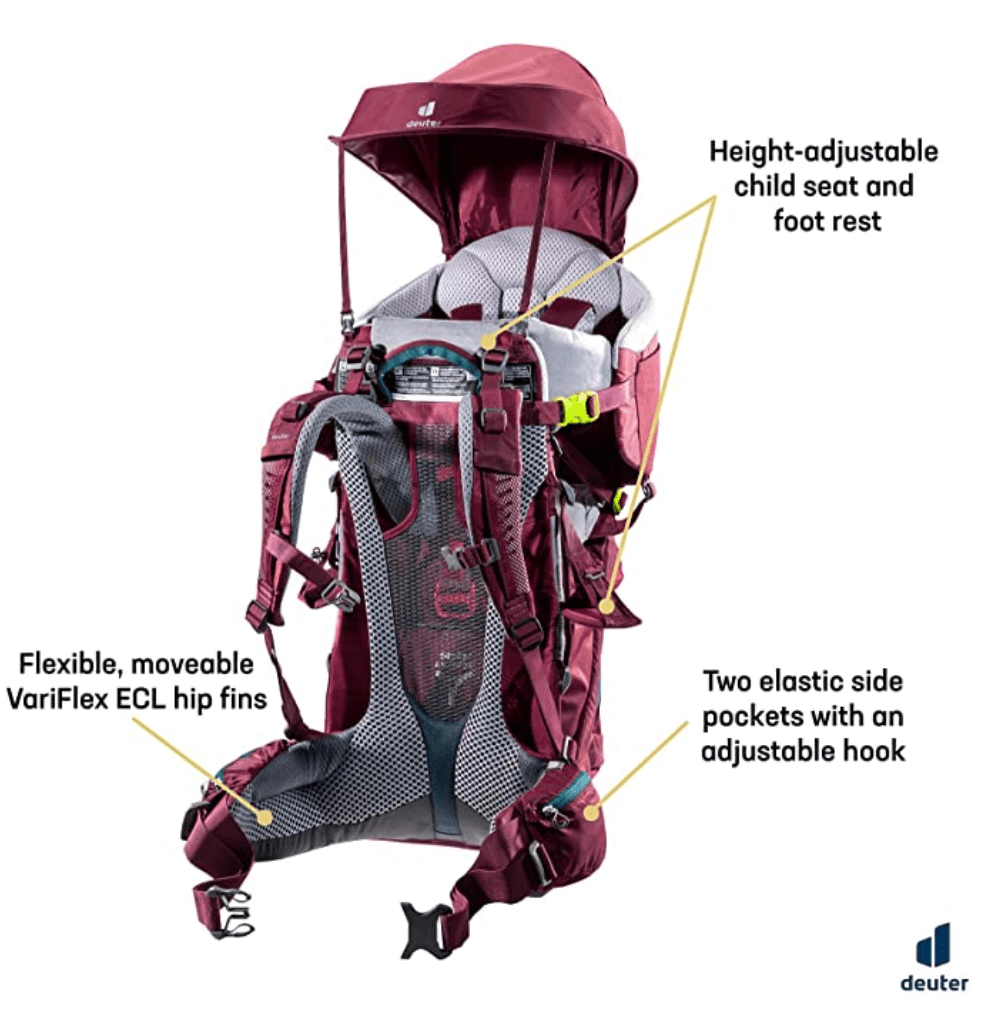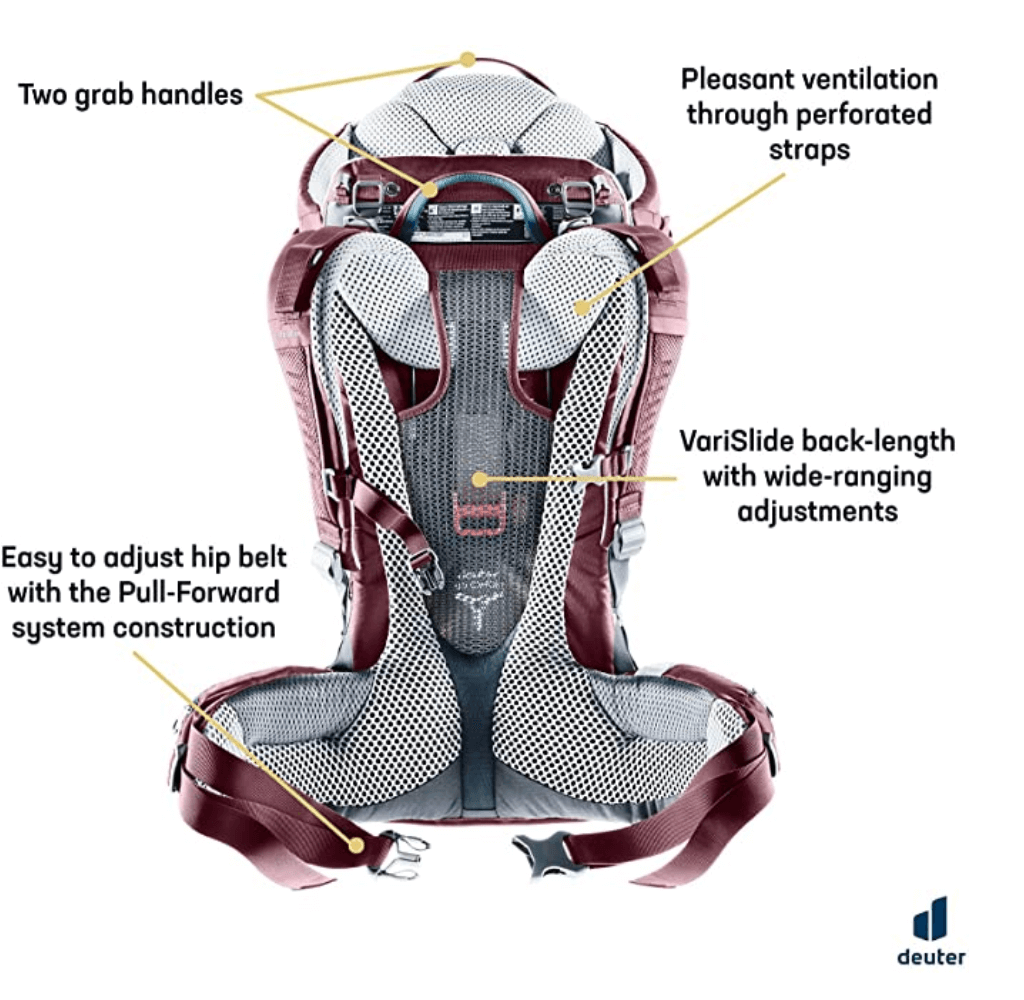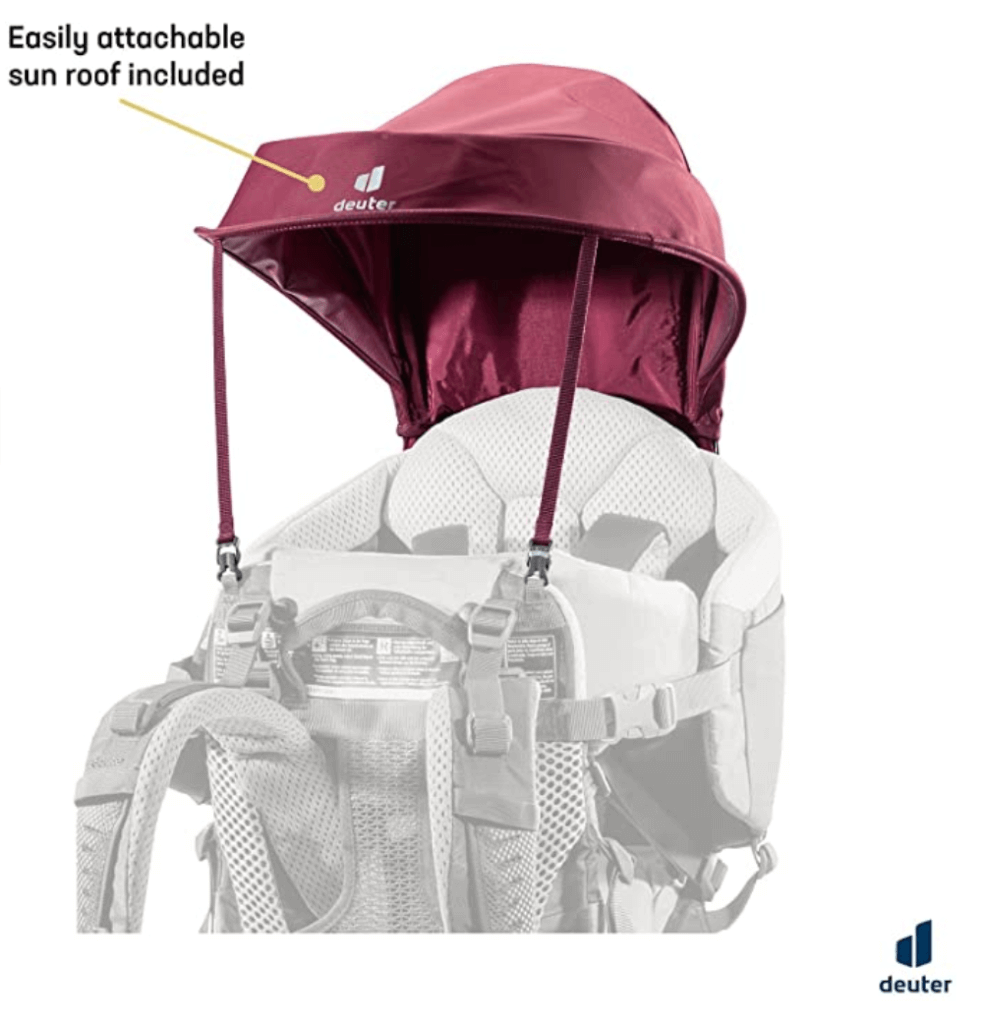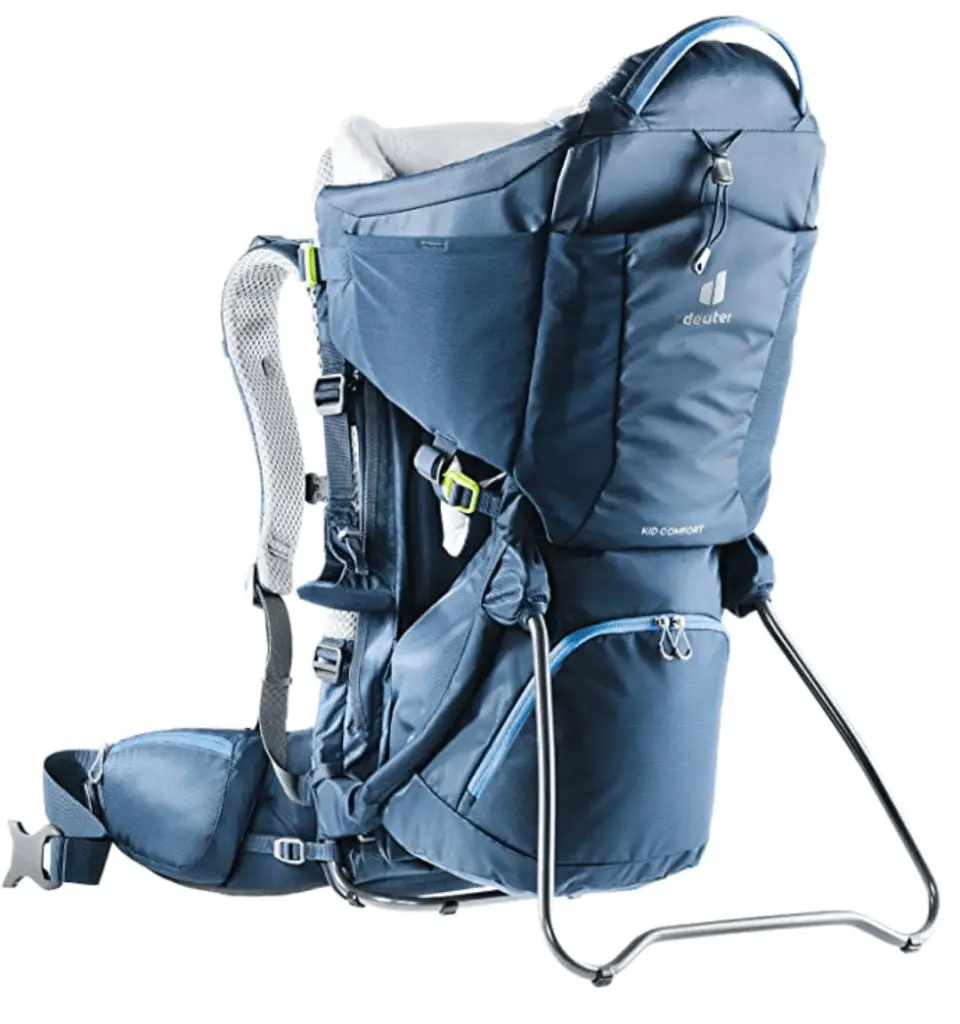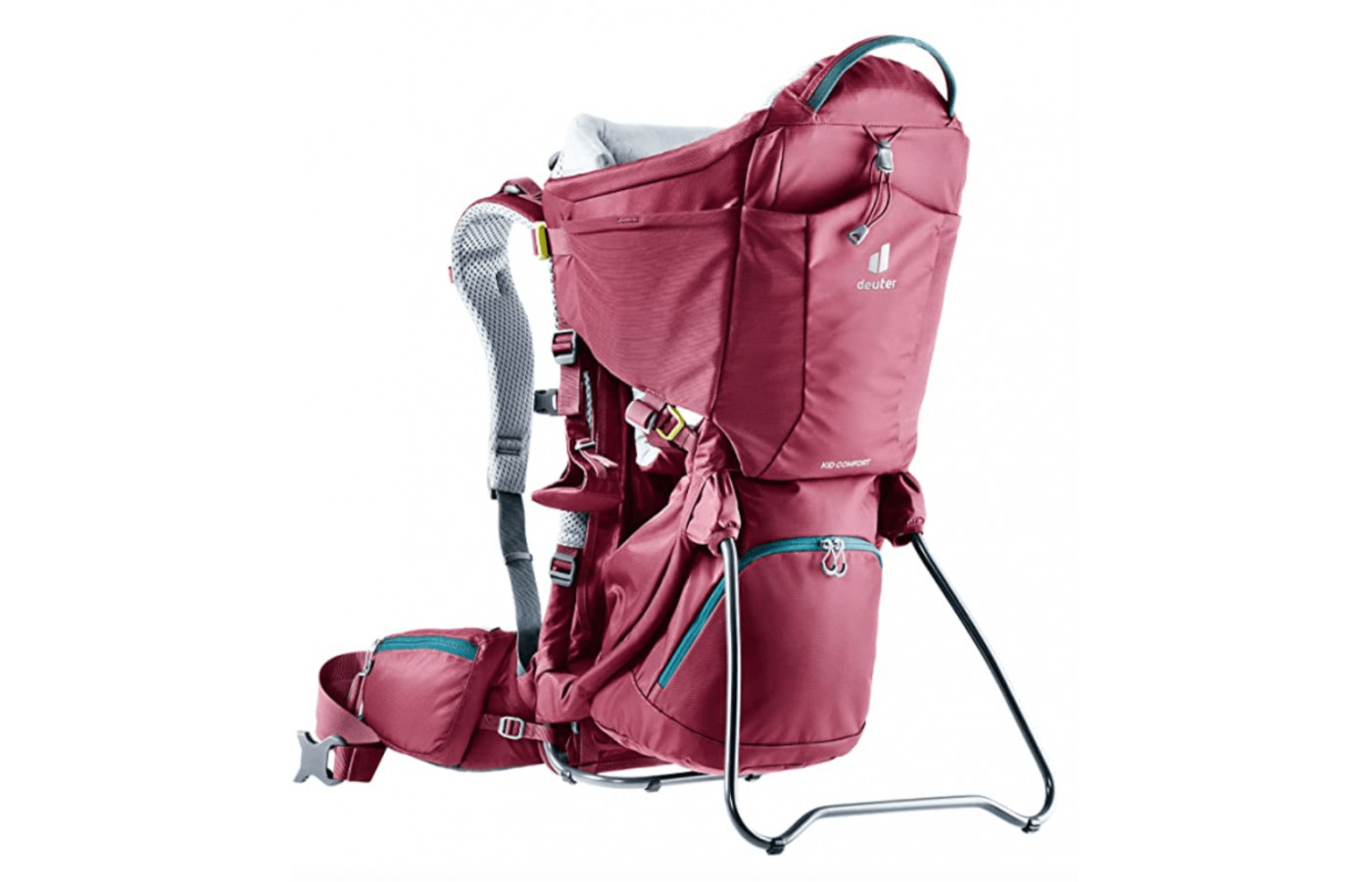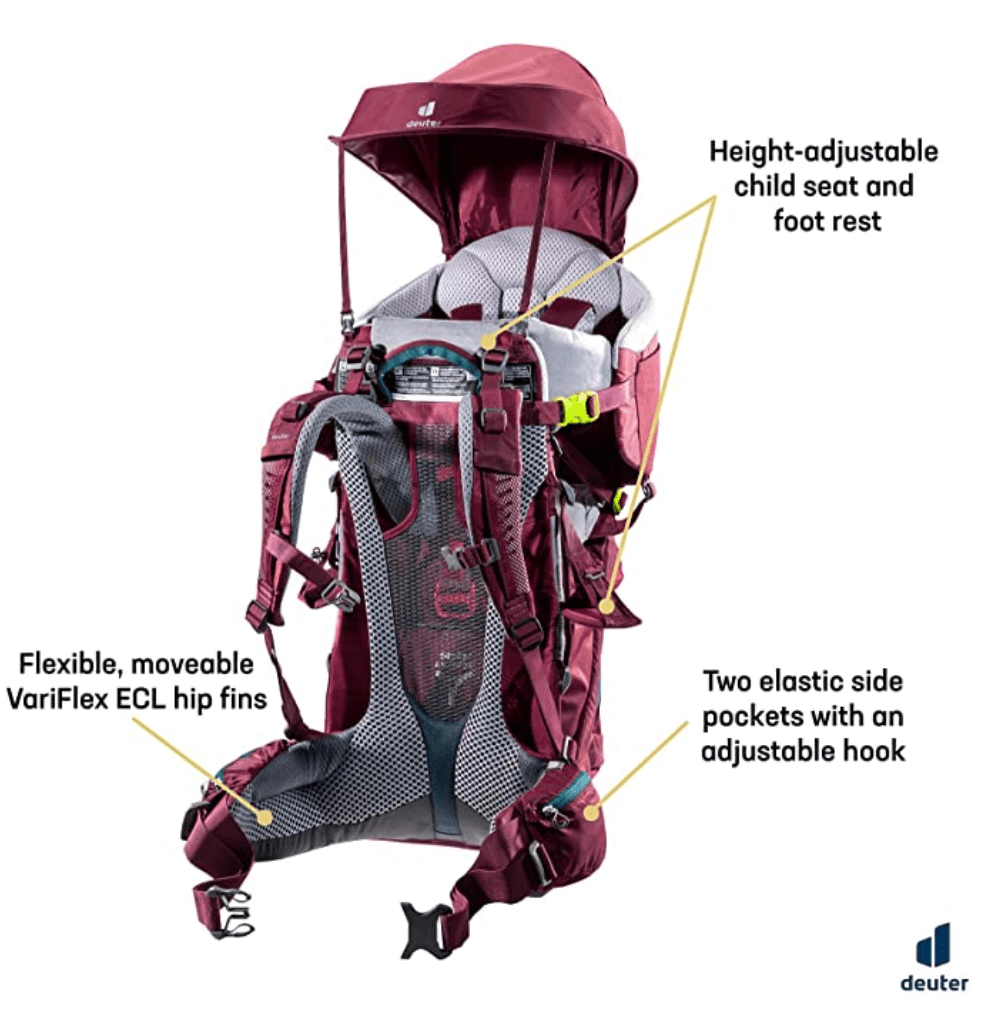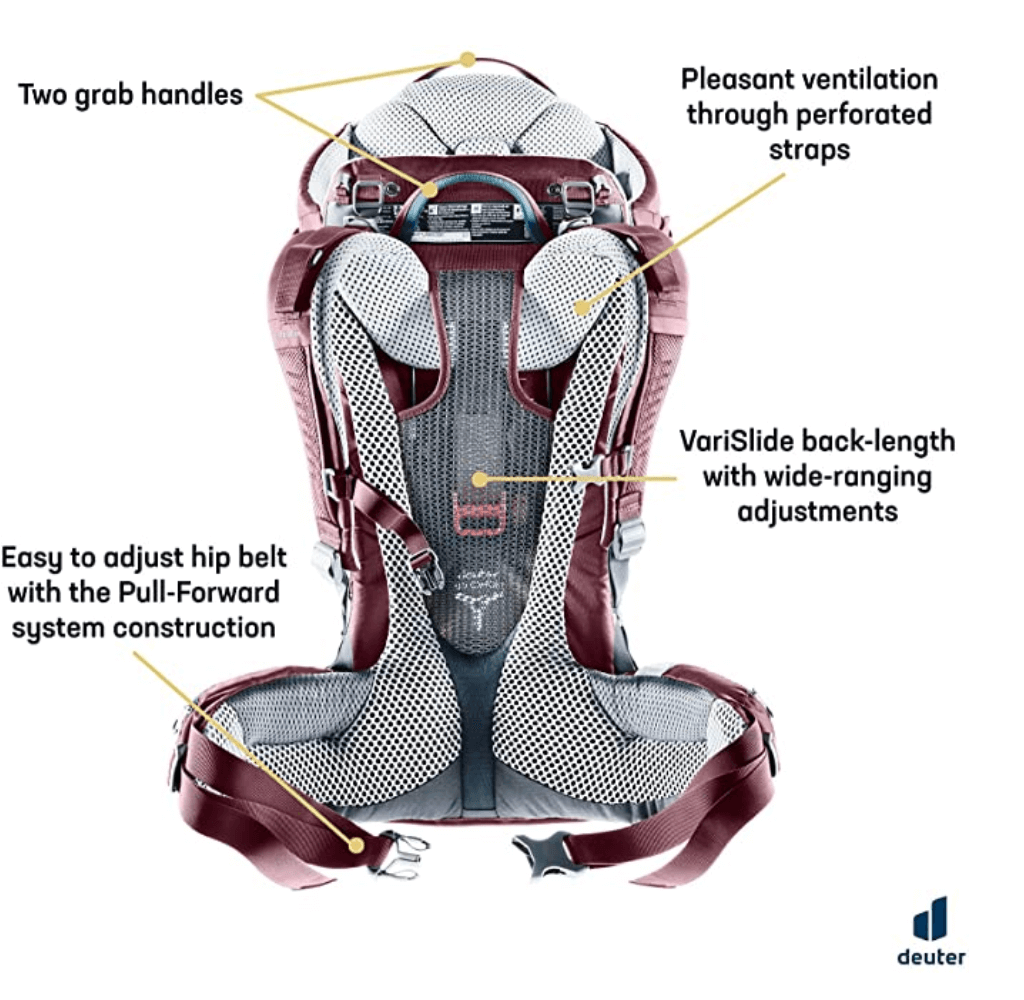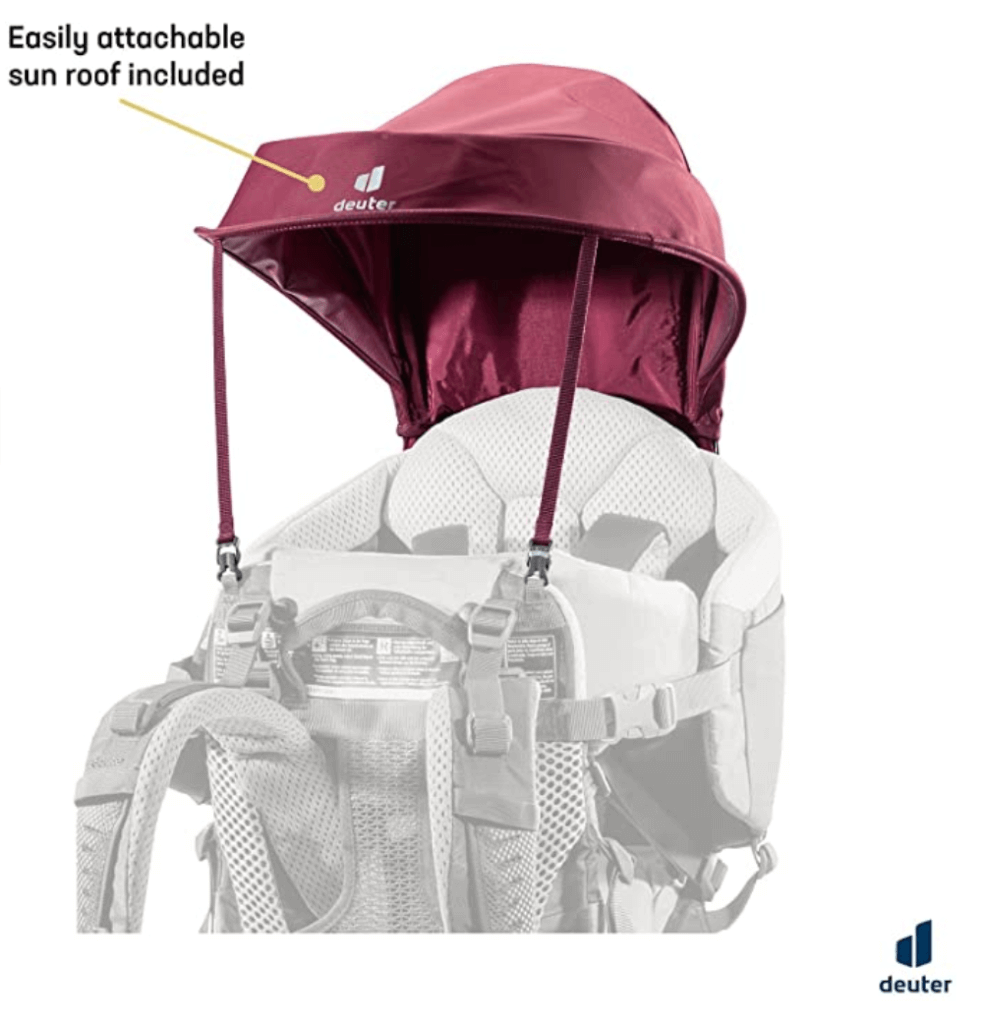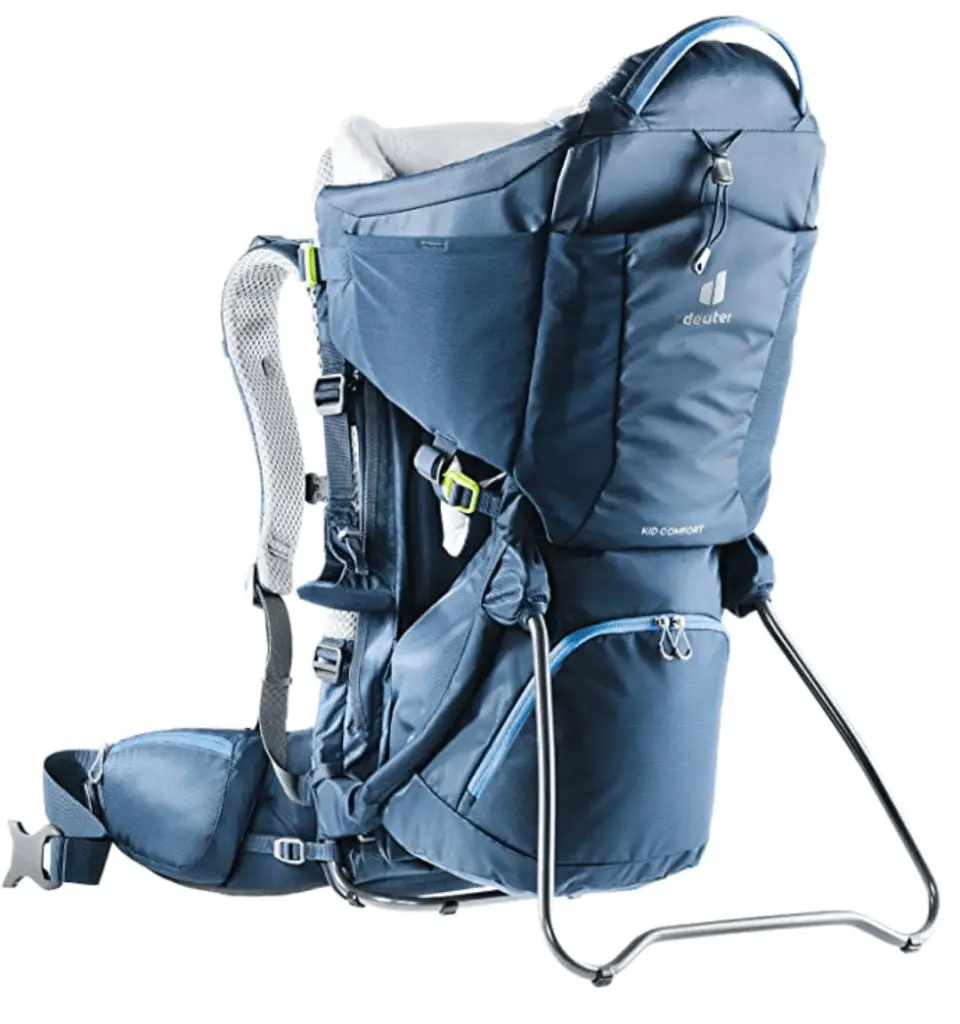 Our Conclusion
Did you know that spending time outdoors boosts your child's natural immunity? It also promotes creativity, demonstrates responsibility, reduces stress, and stimulates their minds! However, expecting a child to walk hours on end through a beautiful landscape is not realistic.

The Deuter Kid Comfort Child Carrier makes bringing your children on your adventures possible and comfortable.

This backpack carrier system is made from 210 denier polyester and has an aluminum spring steel frame. It sits slightly off the back, which makes the load feel lighter and provides breathability.

Continue reading to discover if it is a good addition to your family's outdoor gear repertoire.
Pros & Cons
Comfortable for child and adult
Removable pillow included
Key Features
Key Features
Portability
Overall, this carrier weighs only 7 pounds and 8 ounces. It measures 32 by 17 by 13 inches. It folds down and has two grab handles that make it easy to move from one place to the next.
If you are a spontaneous hiker, this could live in your car. If you are a planner, it can easily be stored or hung in a closet.
Comfort
Who knew that wearing your child on your back in a backpack-style carrier could be comfortable? Deuter has accomplished this.
The mesh back panel and external frame keep the weight from falling directly on your back and provide great breathability. The shoulder straps are also finished with mesh to keep you from sweating too much.
The arched profile transfers the weight evenly and comfortably. The VariFlex ECL hip fins are well padded and don't chafe your sides.
For the child, the carrier is quite comfortable. There is a removable pillow and a sunshade to keep them happy on wilderness hikes. To avoid hot spots or pinching, the hinges and the seat frame are totally covered in fabric.
The seat and footrest are adjustable and the child can enter the carrier from the side- there is no need to shimmy down into it.
Size
This item is unisex - not only in style but in the fit also. It is easily adjustable and can fit a 15 to a 20-inch torso and 24 to 54-inch hips. The VariSlide system on the back panel allows you to change the size of the pack quickly and easily.
In total, this carrier can handle up to 48 pounds - including your child and gear. It is not recommended for children over 40 pounds. In terms of gear space, snacks, or jackets, there are 14 liters of space.
Features
First, let's discuss the child features. The included sunshade has a UPF rating of 50+. It will also protect your child from light rain, but you may also want to consider investing in a rain cover. There is a color-coordinated safety harness that makes it easy for you to safely strap your child in. Some of the fabric from the child's area can be removed and thrown in the washing machine.
For the adult, there is one large elastic zip pocket on each hip belt. These pockets are large enough for snacks, electronics, tissues, and more. There's also a large back pocket that is a great place for a change of clothes or a
blanket
. There is a specific pocket for the removable sunroof that can also double as a hydration sleeve.
When you have reached your destination or are ready for a break, you can take the carrier off and push out the kickstand. The kickstand makes an audible click to let you know it is locked into place before you set your child and carrier down. On a safe, even surface, it is tip-resistant. One other great safety feature is the 3M reflectors. These keep you visible in low-light situations.
Durability
Considering this will be holding your child, the durability is even more important than usual. The Kid Comfort Carrier is made from 210 denier polyamide polyester and has a strong aluminum spring steel frame.
While it provides a comfortable amount of movement and springiness, you can rest assured that each material, nut, bolt, and screw are reliable.
However, it also requires effort on the user's end to know how to correctly insert their child and how to connect the additional accessories safely and correctly. The included instructions describe this in detail, but you can also check out in-depth YouTube videos.
A two-year warranty is also included with your purchase. It protects the carrier from manufacturing or material defects. In this time frame, all repairs will be free. After two years, Deuter continues to offer repairs, but they are not typically free.
Comparison to Similar Carriers
In the hiking world, it's difficult to ignore Osprey. The
Osprey Poco Plus
weighs slightly more than the Deuter, but it also has more storage. It weighs 7 pounds and 14 ounces and has 26 liters of storage space. However, a large chunk of this storage space is only able to be used when the kickstand is out. There are ten exterior pockets, not including the main compartment.
It has the same weight limit of 48 pounds. It is just a little bit more expensive than the Deuter. Unfortunately, it is not quite as comfortable. There are many great features, such as the suspension system and breathability, but there is also an ill-placed handle that can rub, chafe, or dig into your neck while climbing.
The
Kelty Journey PerfectFIT
is another popular option. It weighs only 5 pounds and 4 ounces. Even though it is lighter, it can support up to 50 pounds and has 17 liters of space. While it provides a comfortable area for your child with adequate padding, it is less comfortable for the adult. The padding and ergonomics just aren't up to par with the Deuter or the Osprey.
Two other downsides to the PerfectFIT are that there is no sunshade included and it is not hydration compatible. However, one redeeming factor is that it costs over $100 less than the other two options we have discussed. For shorter and less frequent hikes, the Kelty is a good option.
Verdict
There is not a more comfortable way to enjoy a day of outdoor hiking with your children than with the Deuter Kid Comfort Child Carrier.

While it is a noticeable investment, it provides great comfort to both the adult and the child. The reliable safety harness is easy to use and made from strong materials that will keep your child strapped in and safe.

Learning all of the adjustments and tricks might take a couple of hours of fiddling, but the pack is overall easy to use and adjust. Even though we would like to see a rain cover and slightly more storage included for this price, it is still the best option we have found thus far.

Subscribe to our Newsletter