prAna Stretch Zion Pant
Step into comfort. The prAna Stretch Zion pant is cleverly constructed with a great, comfortable fabric along with strategically placed gussets for optimal movement.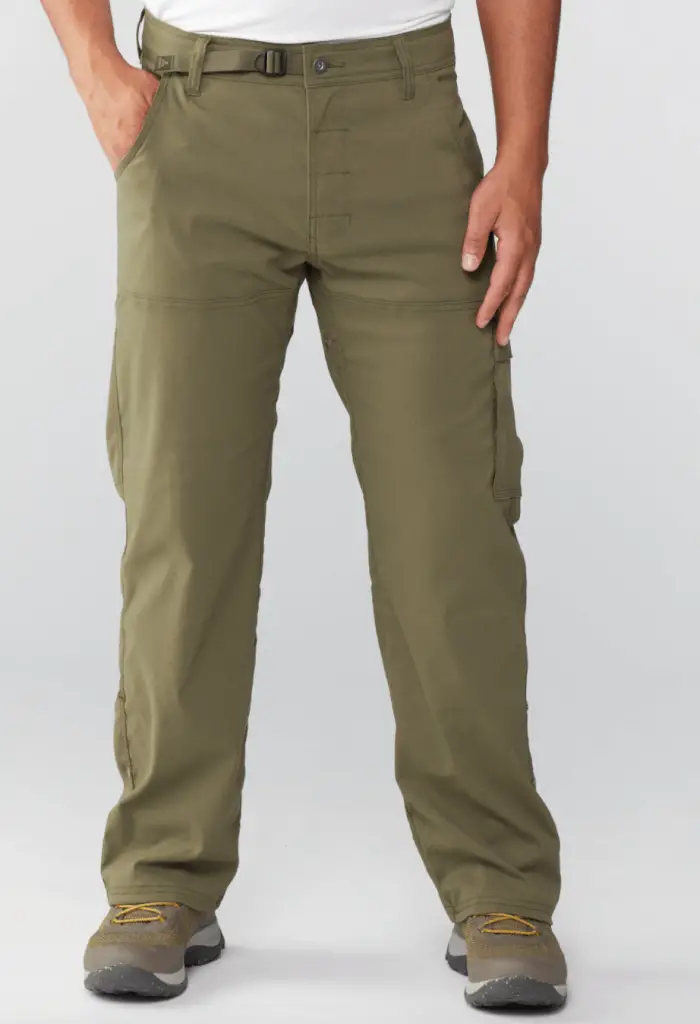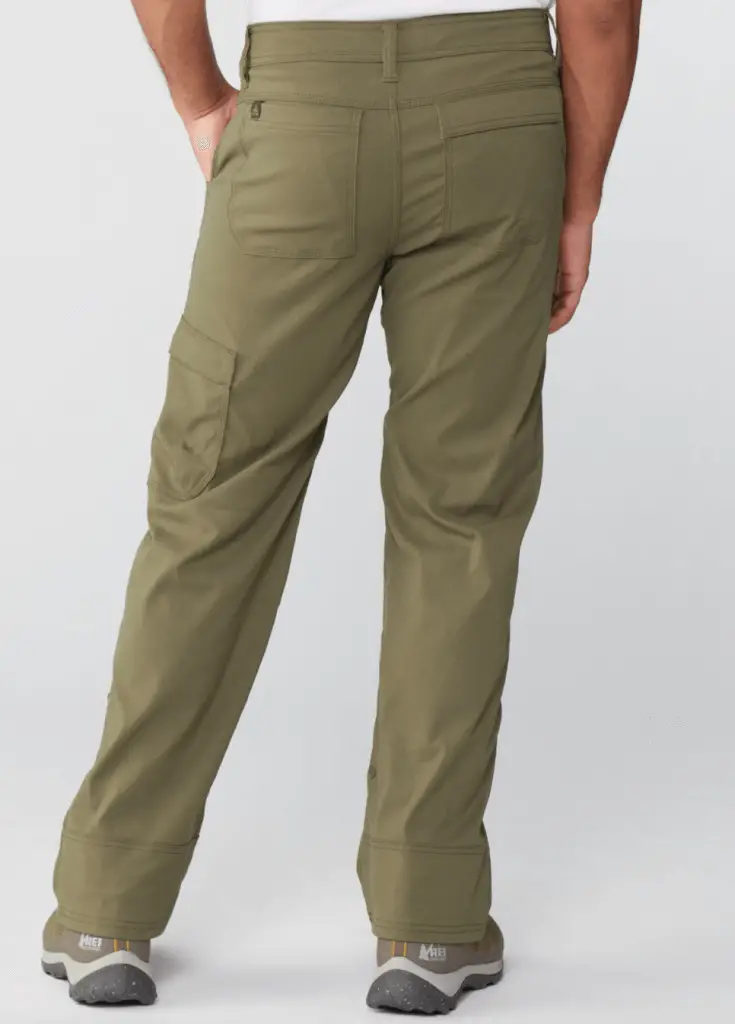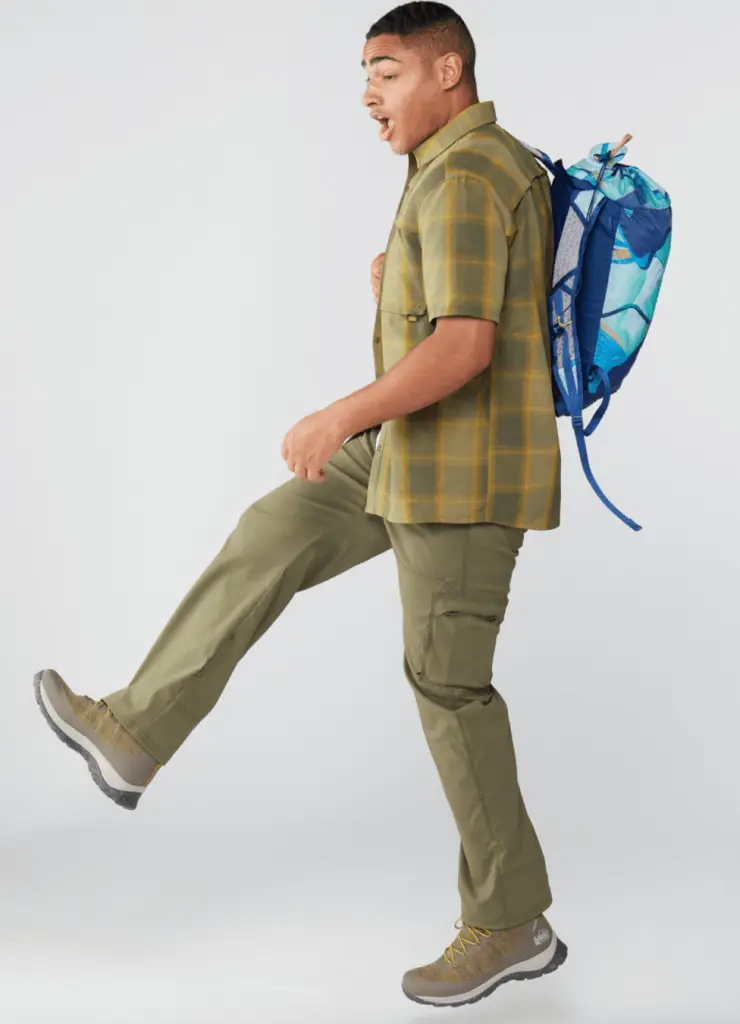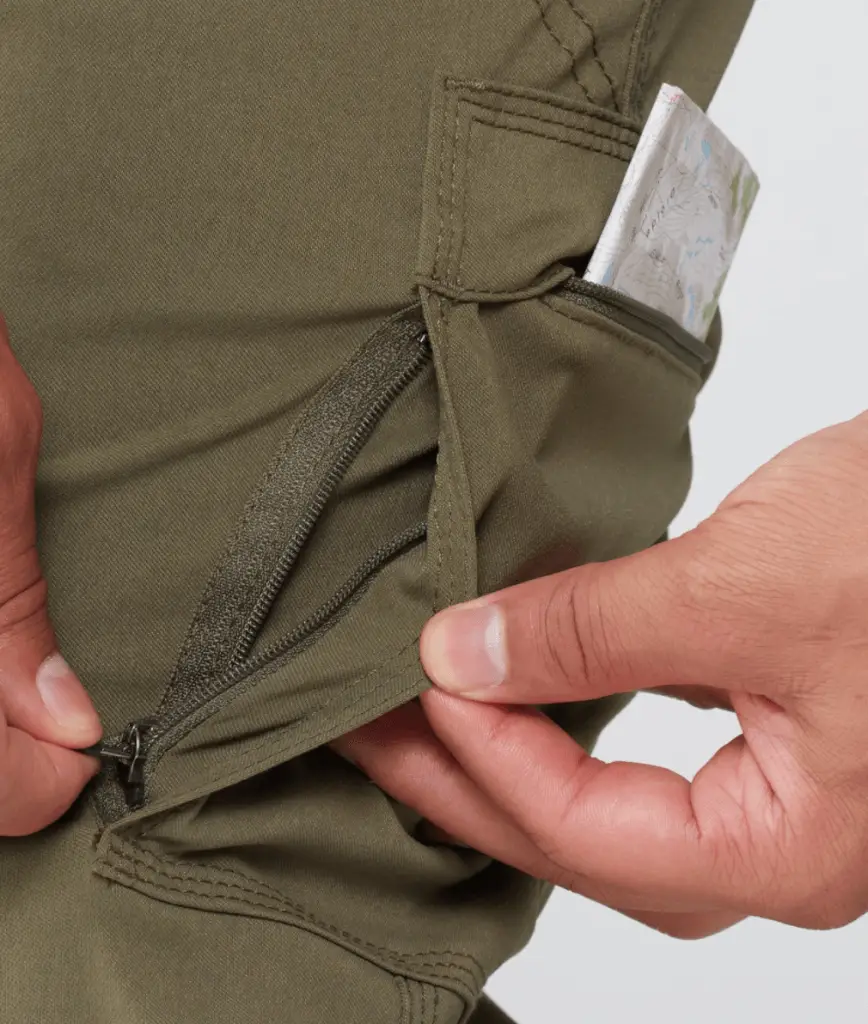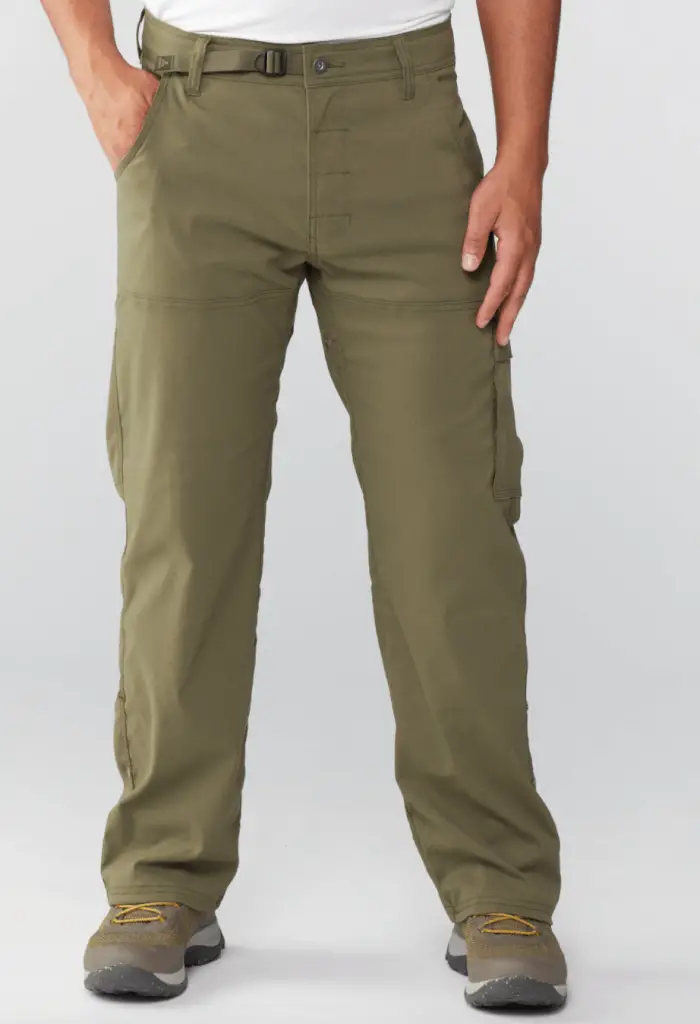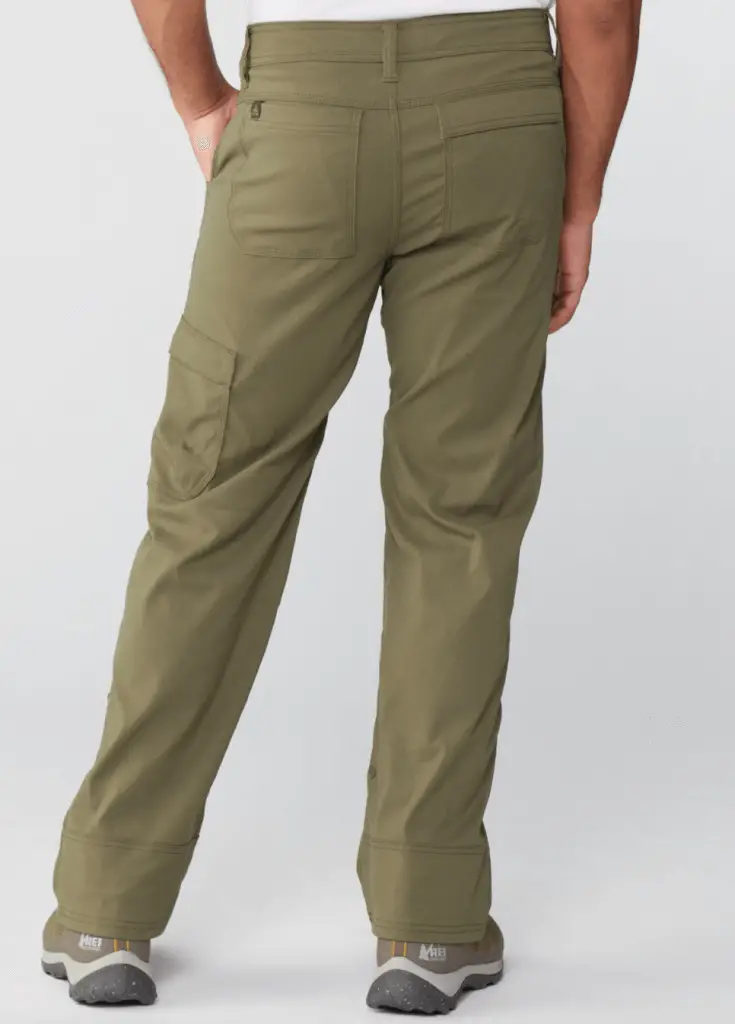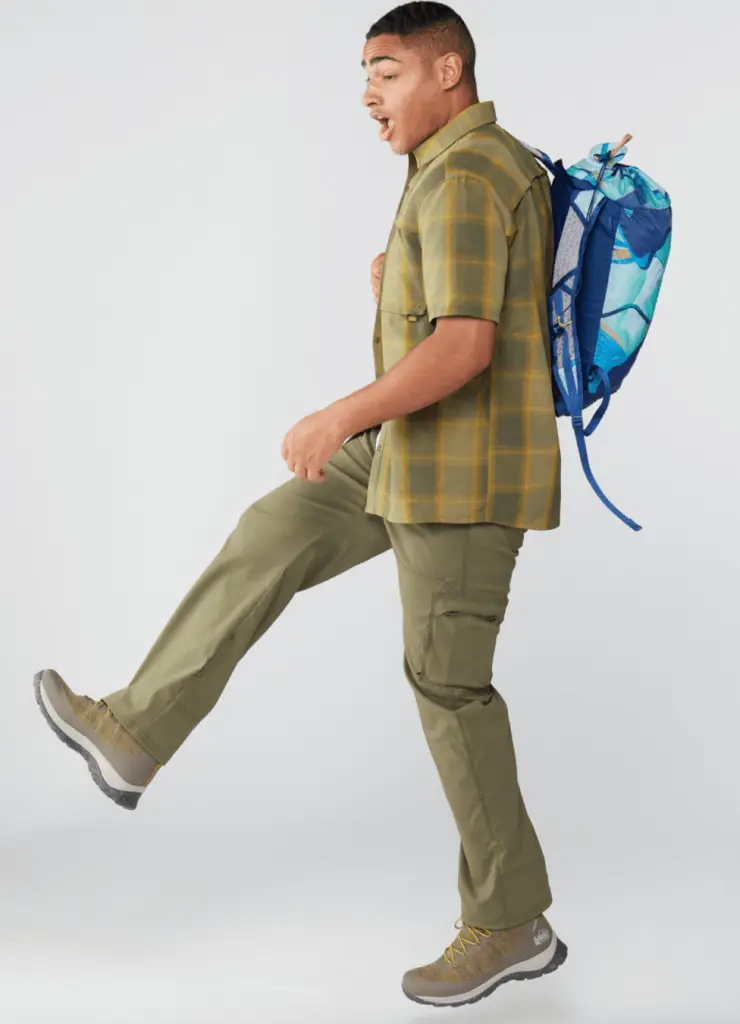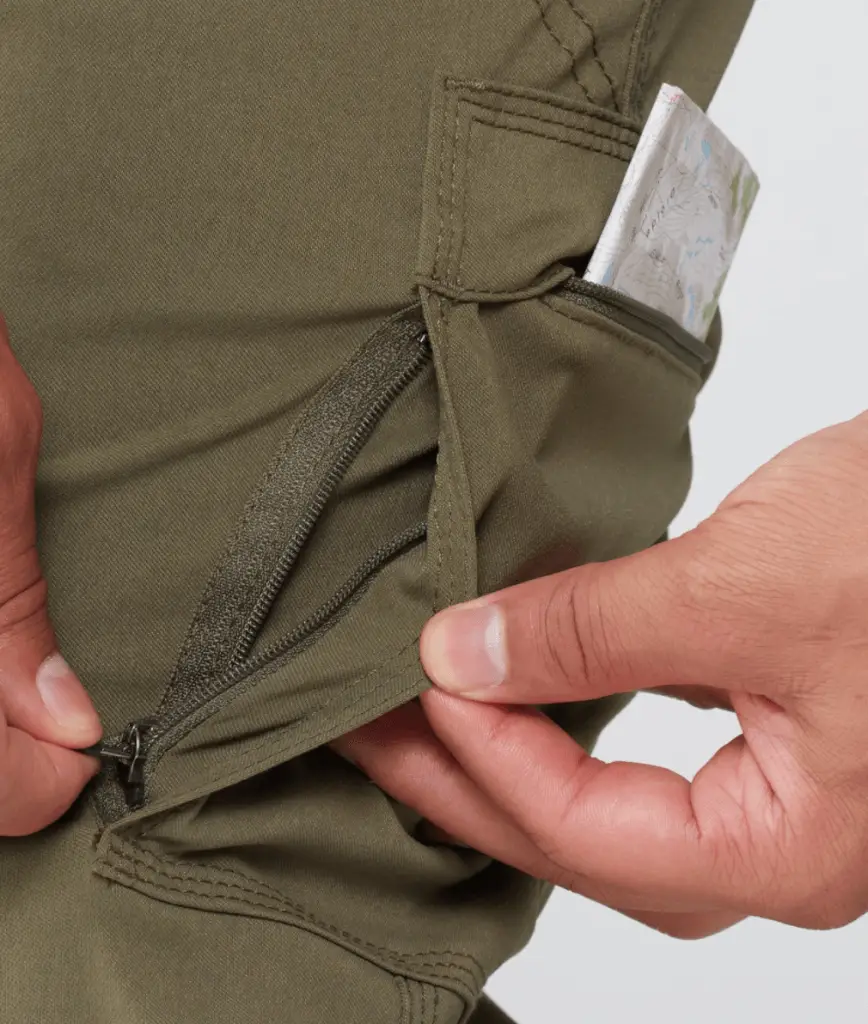 Our Conclusion
They are a great fit for active people who don't like to be held back by frivolous issues. They dry quickly, have a water repellent finish, and are water and abrasion-resistant.

While they are intended to be used for outdoor activities, they are also a great option for running errands around town.

Continue reading to learn why so many people buy these in multiple colors.
Pros & Cons
Wide range of sizes and inseams
Pant length is often too long
Key Features
Key Features
Comfort
There is a chance that you will not want to take these off. Many people have bought them in multiple colors and wear them every day. Those who didn't buy multiple pairs say they only take them off to wash them. They are stretchy enough to do yoga in, although that is not one of their primary intended uses.
The material is very soft against the skin, doesn't cause chafing, and has decent breathability. There are six small ventilation holes on the inside of the thighs. The inseam and knees are gusseted so you have a full range of mobility.
The Stretch Zion weighs 13.3 ounces or 377 grams. These are not the most lightweight pants, but they don't feel like they weigh you down either.
Fit
These
outdoor pants
are available in a wide range of sizes ranging from 28 to 42. Additionally, you can choose the length of the inseam, sizes 28 to 36.
One common issue is that the pants are oddly long. If you are short, you might want to try them on with your hiking boots and then decide if you want to have them hemmed. They have a standard fit.
If you are between sizes, it is probably a good idea to size up. There is an adjustable built-in belt that is easily changed with a small pull. One thing we found strange is that there are also belt loops. They really aren't necessary, aren't stylish, and add more weight to the pants.
Weather Resistance
Because of the thick fabric, these are more comfortable in cooler weather. While they are reasonably breathable, you will likely sweat in hot environments. No matter how much heat the sun gives off, they do provide UPF 50+, providing even more protection to your skin.
If you get too hot, you can roll the pants up and snap them into place. Because they have a boot-cut leg, most people can continue to roll them up past the snap point, but there is no way to secure them past that. If you encounter rain or rivers, the Stretch Zion has a water repellent finish and they dry quickly.
Features
The versatility is one of the best features of the Stretch Zion Pant. It is available in seven colors, all of which are neutral, including a camo print. What is even better is that they are wrinkle-resistant. This means you can take them on any and all adventures, no matter the size of your luggage.
In terms of pockets, there are five total. Two of them are normal front hand pockets, two are back pockets, one of which has a security flap. The fifth pocket is a cargo pocket on the thigh. This pocket has two entry points- a top (horizontal) and a side (vertical) zipper.
The DWR treatment on these pants is PFC-free, meaning the treatment contains no toxic materials that can harm the environment. When the pant legs rub together as you walk, there is a slight noise, but nothing like full-on rain gear.
Durability
As I mentioned, these pants are thicker than you may expect. In turn, they are very durable. They are made from 97% nylon and 3% elastane. You can wear them hiking, rock climbing, and around town. They are abrasion-resistant.
To wash the item and keep it in great condition, you should turn the pants inside in order to protect the finish. It is also recommended to wash them in cold water and lay them flat to dry. Luckily, laying them flat to try does not take much time.
There is a warranty included but it is not very clear. Within 60 days of purchase, you can return the garment for a full refund if you are not satisfied. The warranty ensures the garment against workmanship and material defects. There is no timeframe listed on the prAna site.
Comparison to Similar Pants
The
Arc'teryx Gamma LT
is an exceptional and lightweight outdoor pant. They weigh 11.8 ounces and also have a regular/straight leg fit. They have many of the same features as the prAna. They are water repellent, quick-drying, stretchy, and incredibly comfortable.
There are a couple of features that make the Gamma LT stand out. One is that the bottom of the pant can be tightened with a drawcord. Also, the thigh pocket and the hand pockets are finished with laminated zippers. The Gamma LT is made from Fortius DW 2.0 material, which is made from 88% nylon and 12% elastane. In terms of price, the Gamma LT pants are slightly more than double the price of the prAna.
Another great option is the
Patagonia Quandary Hiking Pants
. They have a curved waistband with belt loops, but the waistband itself is not adjustable. These are the lightest of the bunch, weighing only 10 ounces.
These pants are made from 95% nylon and 5% spandex. They have two hand warming pockets, two back pockets, and one zippered thigh pocket. This option offers the least amount of security zipper-wise. The Quandary is stretchy and comfortable, similar to the other two options mentioned here. Pricewise, they are slightly cheaper than the Stretch Zion.
Verdict
If you are going strictly for style, the prAna Stretch Zion Pant might not be your first pick. However, in terms of comfort, versatility, and durability, you can't complain. Compared to similar pants, they are priced affordably, bordering on cheap. They provide great comfort, durability, and weather resistance.

It is important to remember that they are a little bit heavier and are not as comfortable in hot weather. However, you can easily roll them up and they have some built-in ventilation. Overall, they are a great option for hikers, climbers, and errand runners alike.