Lowa Tibet GTX Hiking Boot
Wearing the Lowa Tibet GTX hiking boot is like wearing a four by four on your feet. This Lowa boot is unlikely to disappoint with a design aimed at superior performance over extreme terrain in gnarly weather.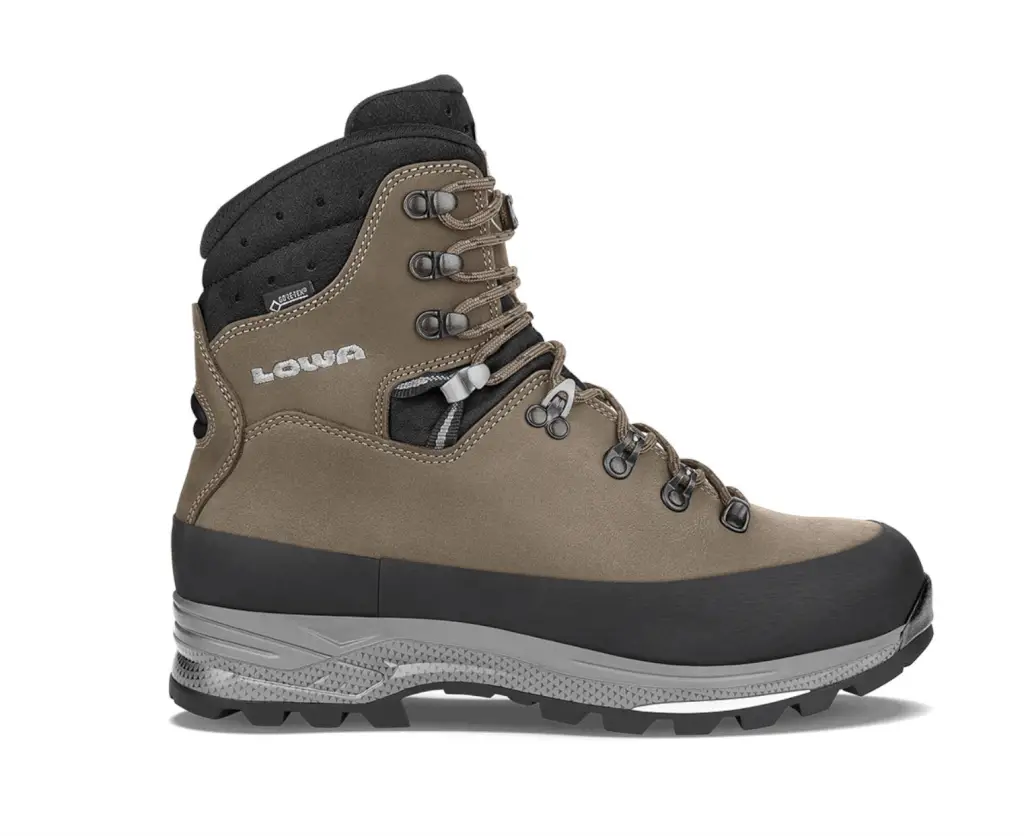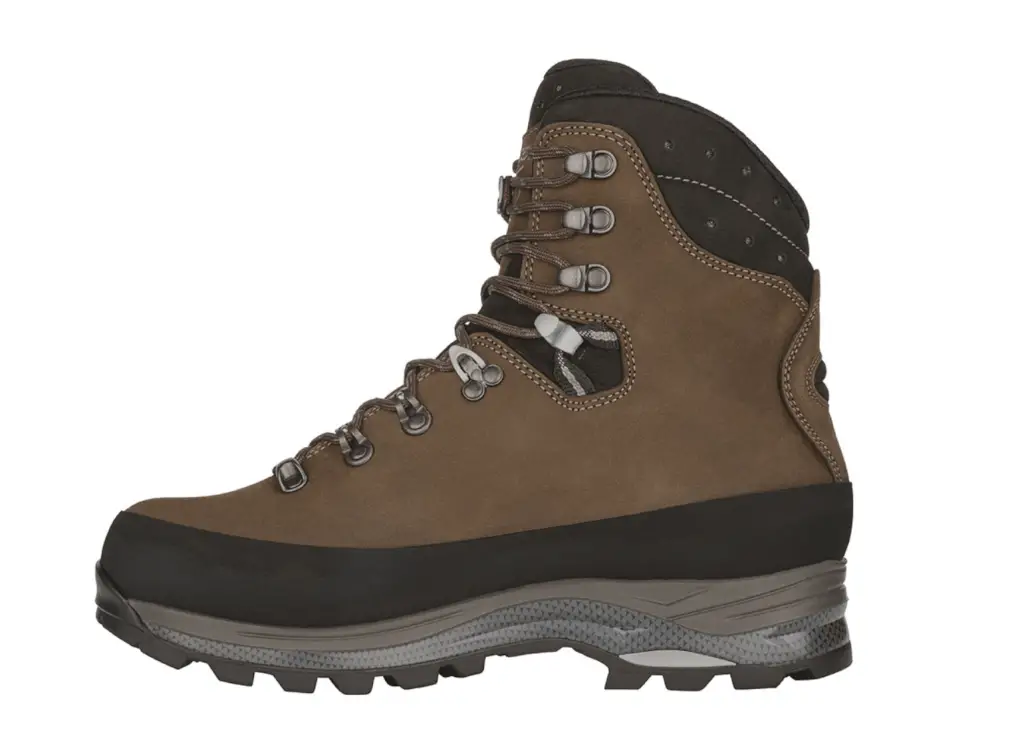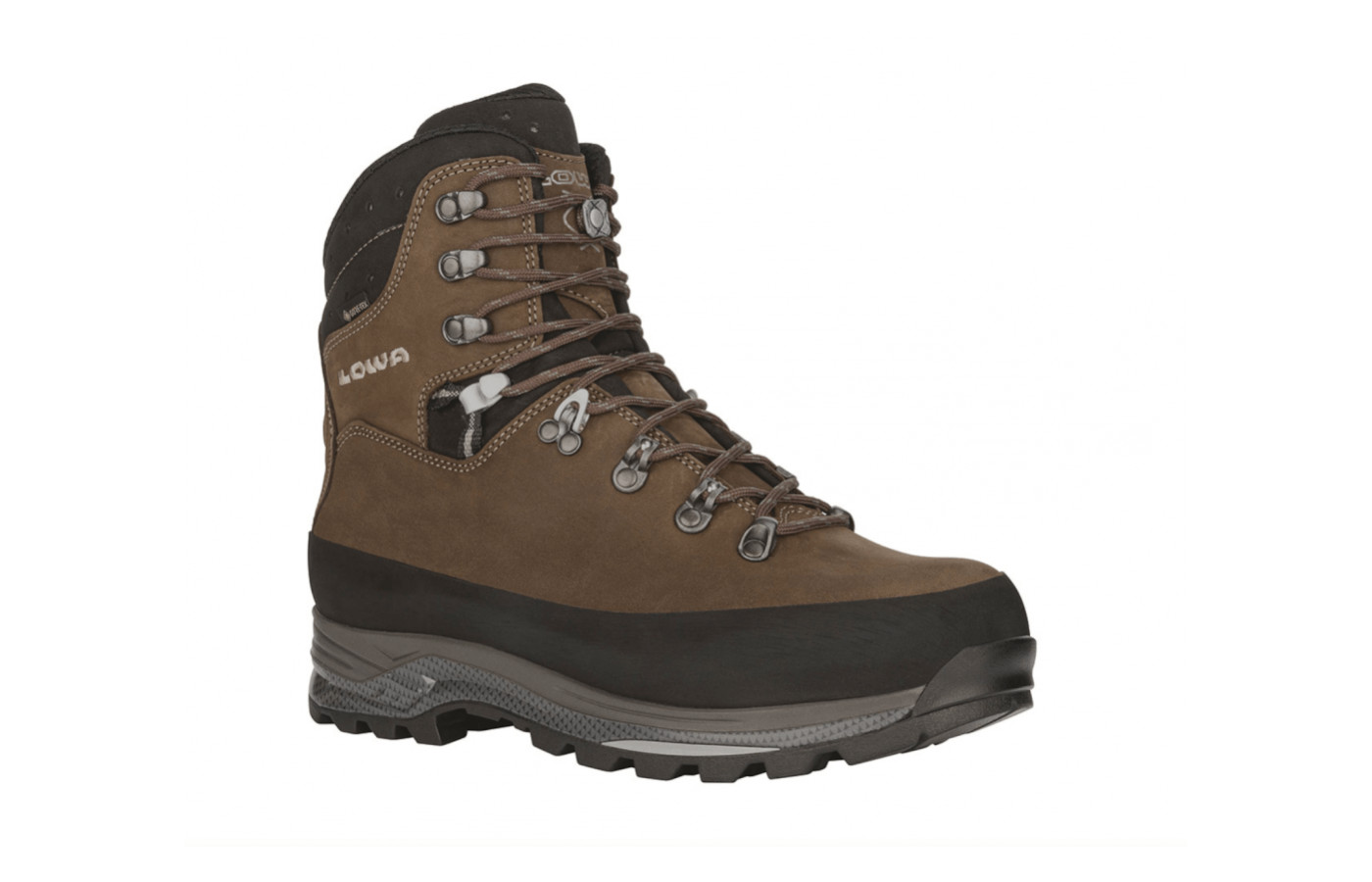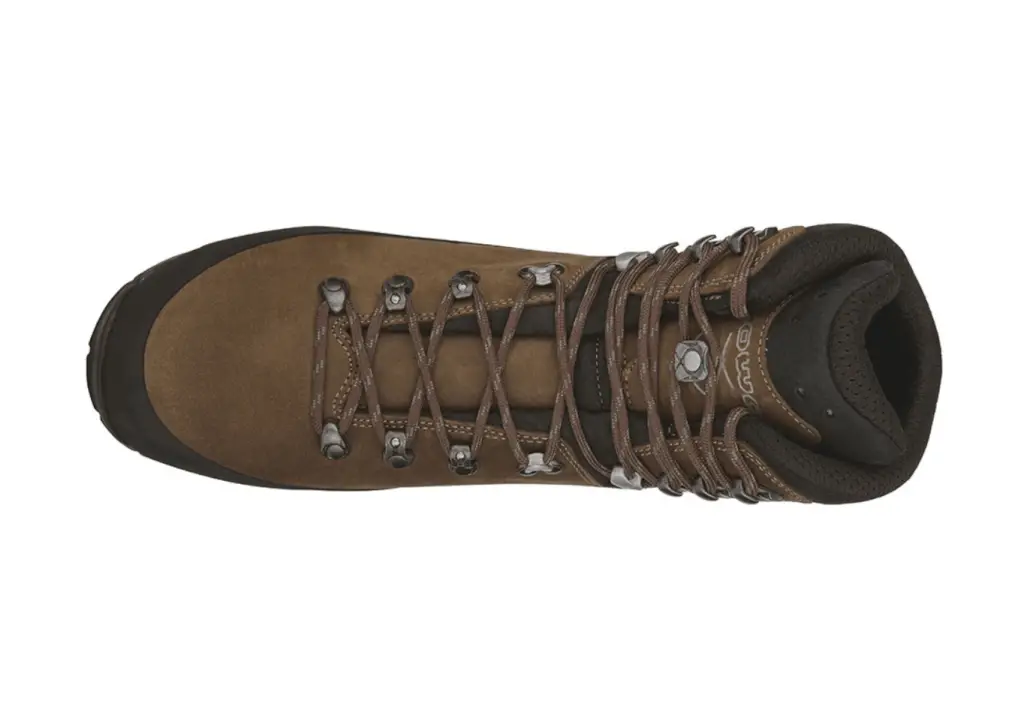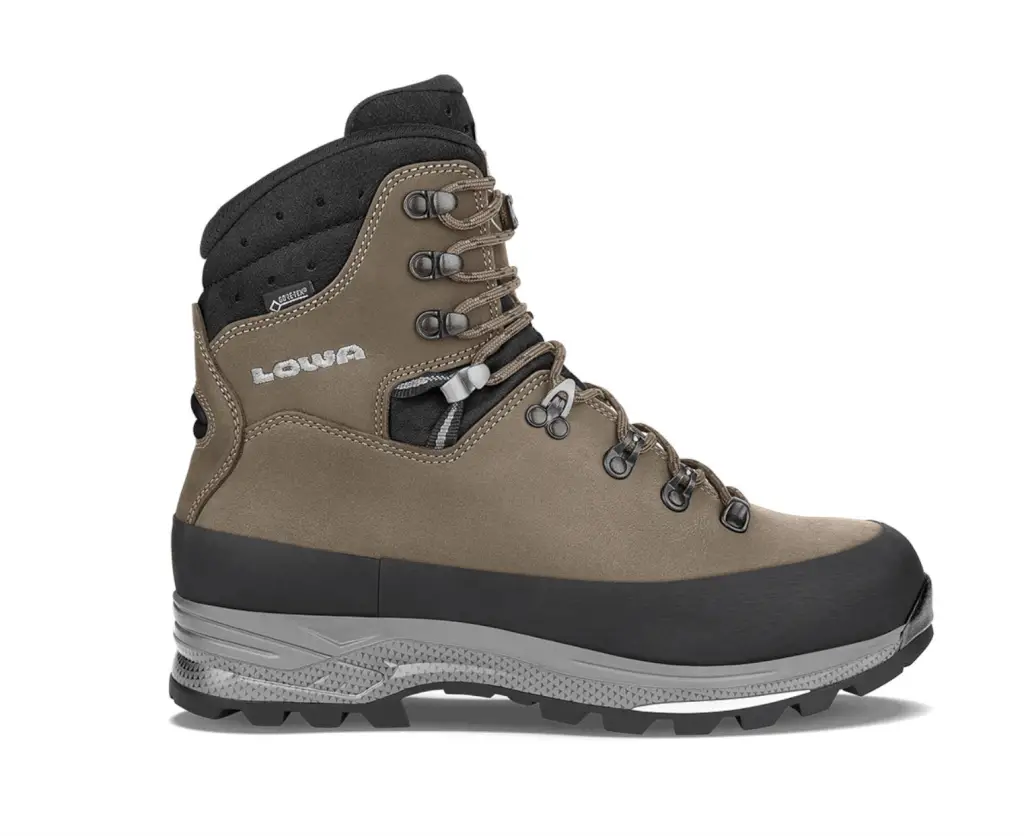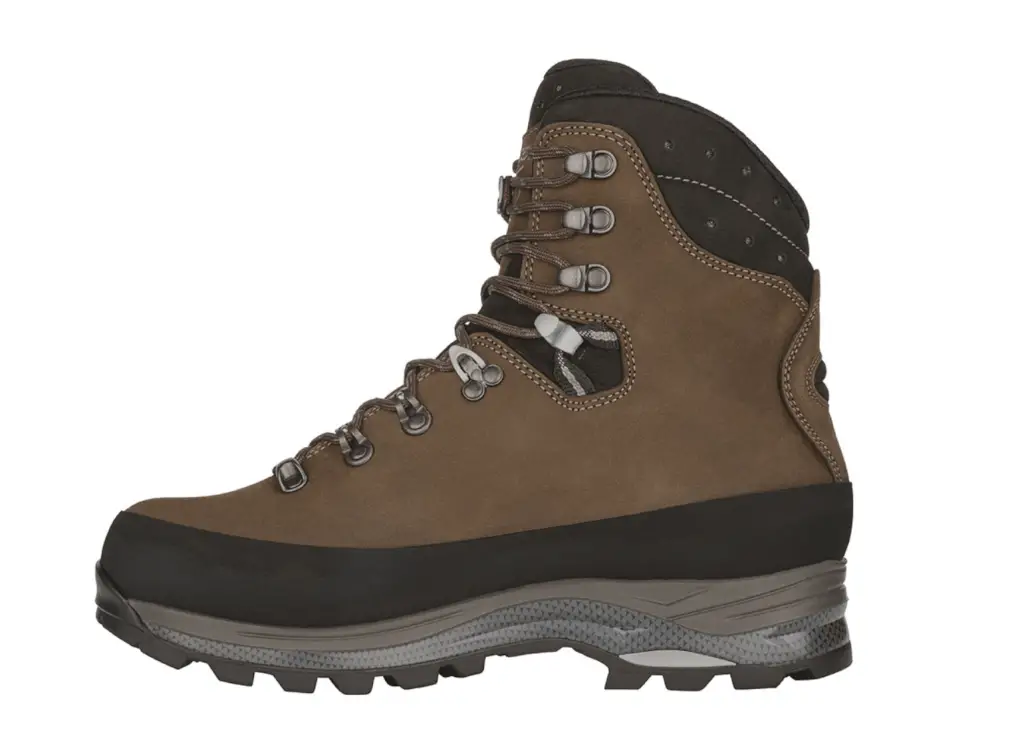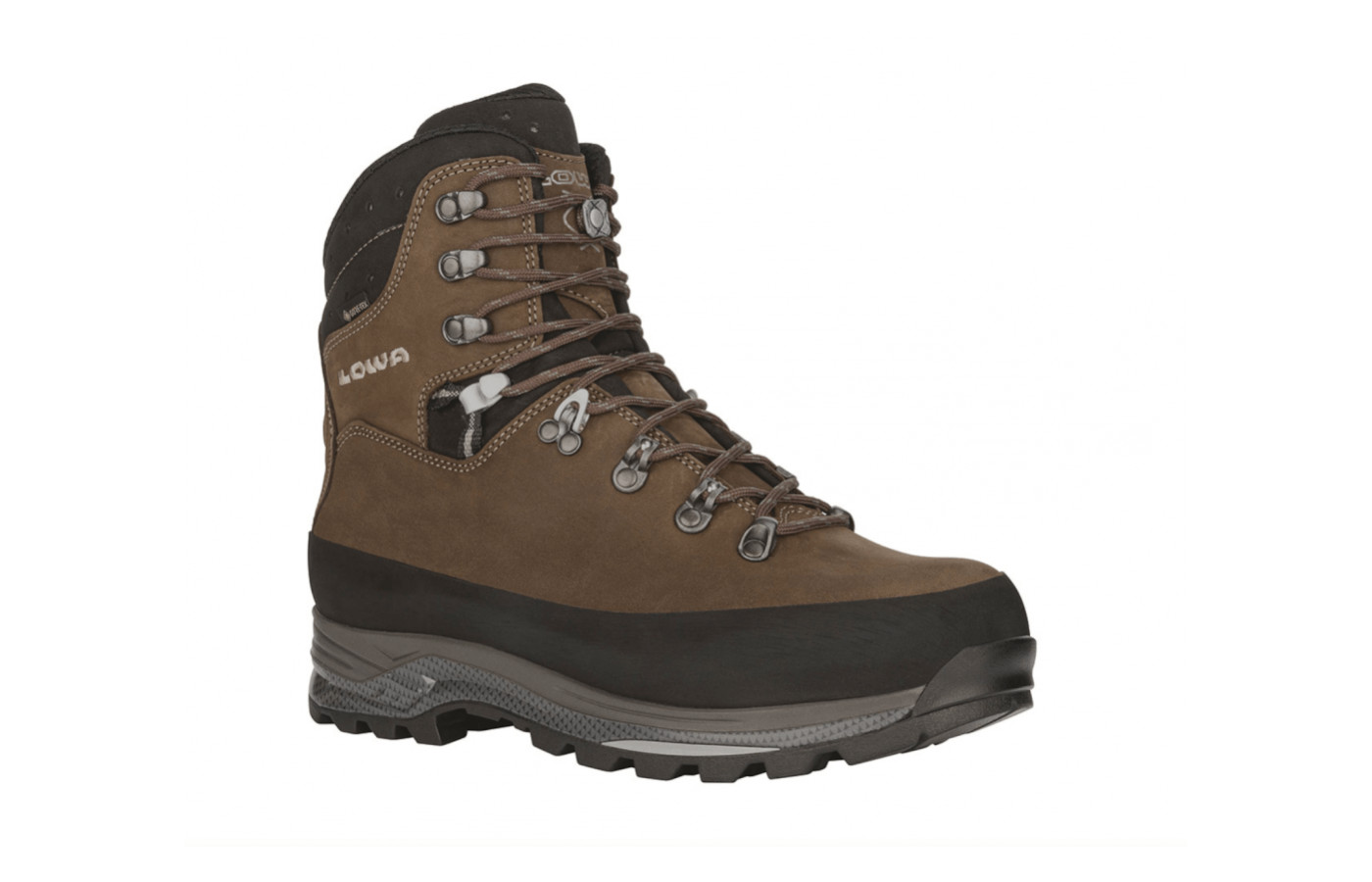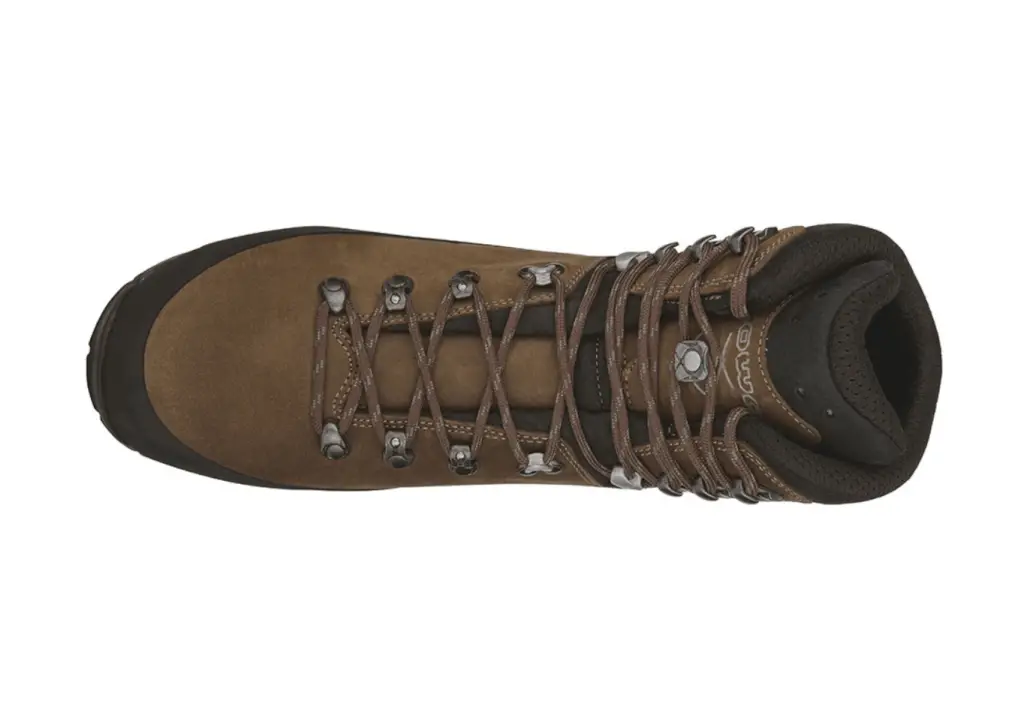 Our Conclusion
For those hardcore outdoorsy type that needs something a little more rugged than your average
hiking shoe
, the Lowa Tibet GTX boot is a perfect choice. With a long history of sending outstanding hiking boots out of Germany since 1923, you're buying from a brand that knows its stuff.
This experience is evident with the popular Tibet GTX hiking boot. Being one of the most grippy, stable and performance-ready boots on the market today, it's easy to see why they're so popular. So even with your heaviest pack, take these Lowa hiking boots out on your most challenging hike and tell me that you're not impressed.
Pros & Cons
The toe box could be bigger
Key Features
Key Features
Design
Using the Vibram Masai for the outer sole is genius due to its incredible ability to handle any gnarly terrain. Inclines aren't an issue with a super sturdy grip and self-cleaning rubber, which keeps the lugs clean and usable over most terrains as rocks and mud won't get stuck to your hiking boots.
There's even a 'Climbing Zone' on the tip of the sole to make sure you can get a grip on rocks or rugged terrain. But to make like even easier, the Tibet GTX comes with an undercut heel to aid with light
climbing
and braking.
What's more, this hardworking boot gives you all the support you need even when carrying heavy packs due to the SPS midsole. In addition, this supination and pronation support (SPS) sole gives you extra support for uneven foot strikes. The clever Lowa X Lacing system also means the boot's tongue can be cinched down securely to ensure no slipping.
However, these are not the lightest boots because of their durable, heavy-natured construction. Coming in at nearly 4 pounds, these boots are pretty heavy, but they need to be heavy when you need stability for heavily loaded backpacking trips.
Making use of the GORE-TEX waterproof yet breathable membrane also means you can adventure without the fear of getting wet. With this level of water resistance, rain, shallows streams are puddles are no issue.
Comfort
Backpacking boots are usually stiff, only being a score softer than your average
mountaineering boots
. The Lowa Tibet GTX are equally rigid, but they need to provide the type of support required for hardcore activities.
However, a short couple of miles should be enough to create the necessary comfort to tackle much longer walks. With an efficient lacing system, you can also get a comfortable fit on the upper and lower part of the boot.
Using this SPS as mentioned above, the midsole also adds incredible support over gnarly, rough terrain. Without this type of stability, you may suffer injury and foot fatigue.
Features such as the handy I-Loch lacing cam allows for more comfort to alleviate the lace tension between the ankle and the top of the foot. This support provides for all-day comfort. The flexible ankle design also increases comfort and movement.
In contrast, the toe box is of a standard width, which is comfortable enough for most but may not be sufficient for wide feet. Thus, in general, you will not find a more comfortable hiking shoe than the Tibet for all-day wear.
Materials
As a durable and hardy shoe, it's no surprise that long-lasting and performance-ready materials go into this shoe. Ensuring your feet are protected from the elements is easy via the GTX lining and climate control midsole.
In addition, Hardcore Heinen Terracare® Nubuck leather creates a durable, stable, and weather-resistant upper. Lastly, adding extra durability, support, and protection comes from the Vibram® Masai outsole. This outsole protects the boot from wear and tear and your feet free from injury.
Durability
Hardworking boots like the Lowa Tibet GTX Hiking boot come with the durability you need for hardcore and long-lasting use. On first impression, the Tibet feels well-made and robust. Being constructed from thick nubuck leather means this boot is substantial and durable, giving you the impression, it will last for years.
In addition, a hardened rubber edge surrounding the boot adds a layer of protection and water resistance. Finally, the Vibram Masai sole adds extra grip and extra longevity to this boot.
Although these boots use the famous GORE-TEX waterproof yet breathable lining, some reviewers found that they eventually leaked. Solve this issue by buying them from a reputable trader who will exchange the item or send them back to Lowa for a replacement.
Because there were only a couple of reviewers online who seemed to have an issue, which was resolved, this isn't a deal-breaker for me.
Comparison to Similar Hiking Boots
There's no doubt the Lowa Tibet GTX hiking boot is a superb, hardworking, durable boot, but rather on the expensive side. A cheaper option is the
Keen Ridge Flex Waterproof hiking boot
.
This Keen boot is extremely popular due to its energy-efficient design Keen.Dry waterproof protection and the Keen.All-Terrain traction. Although Bellows Flex reduces the chances of cracks and weakening over time, I'm not convinced this is as hardworking a boot as the Tibet GTX.
If you want to find a boot with the same heavy load stability as the Tibet, why not try out the
Salomon Quest 4 Gore-Tex hiking boots.
This Salomon boot is a top choice, providing plenty of stability and support for heavily loaded backpacking trips. Its new ADV-C 4D Chassis and performance Contagrip® TD outsole also protects the feet and includes grip over uneven terrain.
Featuring durability, water resistance, and support makes these hiking boots a solid contender for the Tibet GTX. However, these boots are perhaps not as stylish as the Tibet.
Verdict
Lowa has undoubtedly succeeded in creating a hardworking, heavy-duty boot built for technical terrain and extreme weather. With a focus on performance, you'll have no issues adventuring over loose rocks, wet terrain, steep inclines, or heavy loads.

So, if you're planning on long camping trips or hiking over any gnarly terrain, give this boot a try. These boots will keep getting you where you need to be for ages with excellent water resistance and a thick, durable design.
Subscribe to our Newsletter