Merrell Bravada Hiking Shoe
Both trendy and comfortable, the Merrell Bravada hiking shoe lets you look and feel incredible on your favorite hikes. Full of bravado, all-day comfort, and performance aimed design, the Bravada puts many hiking shoes to shame.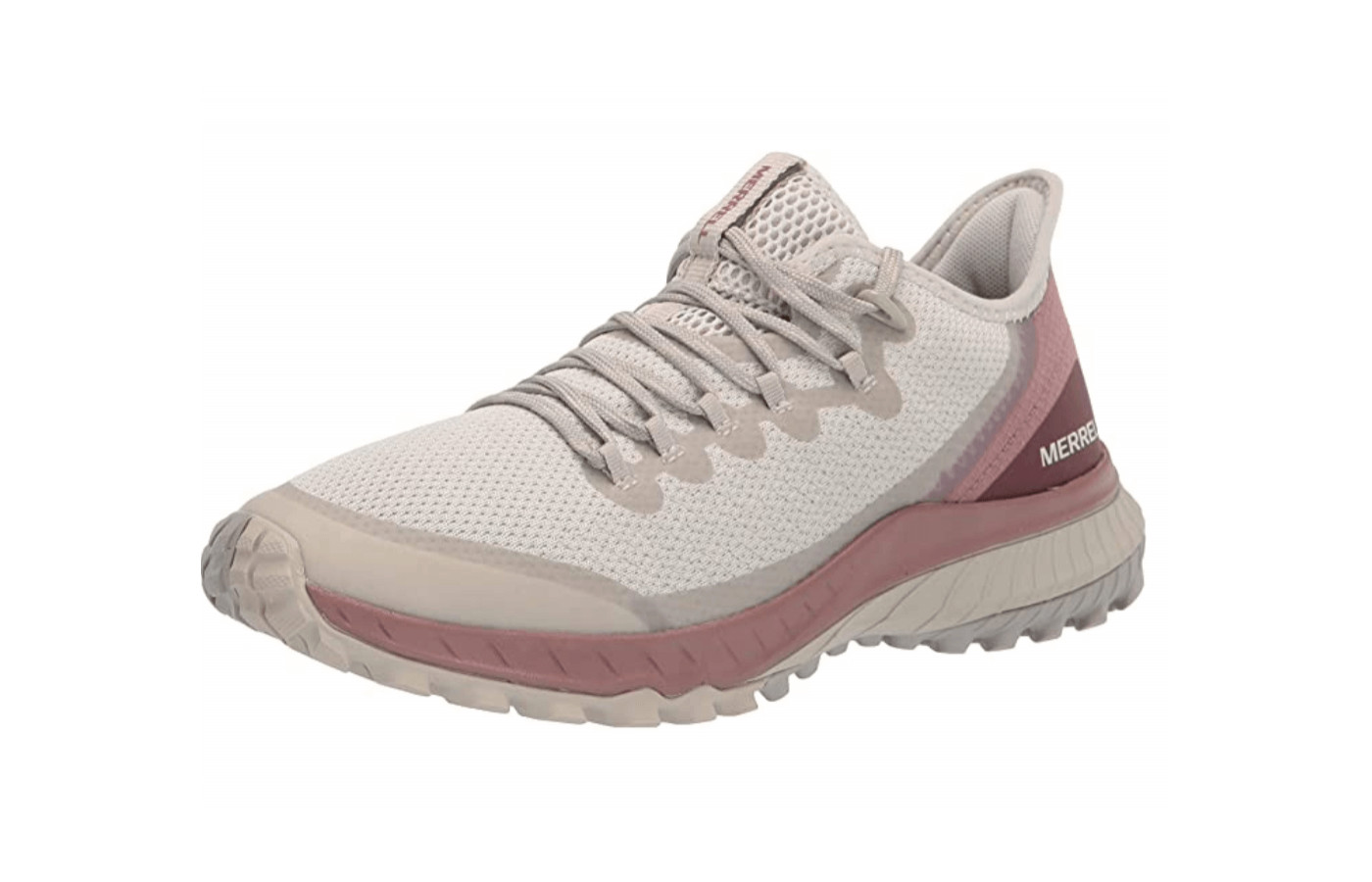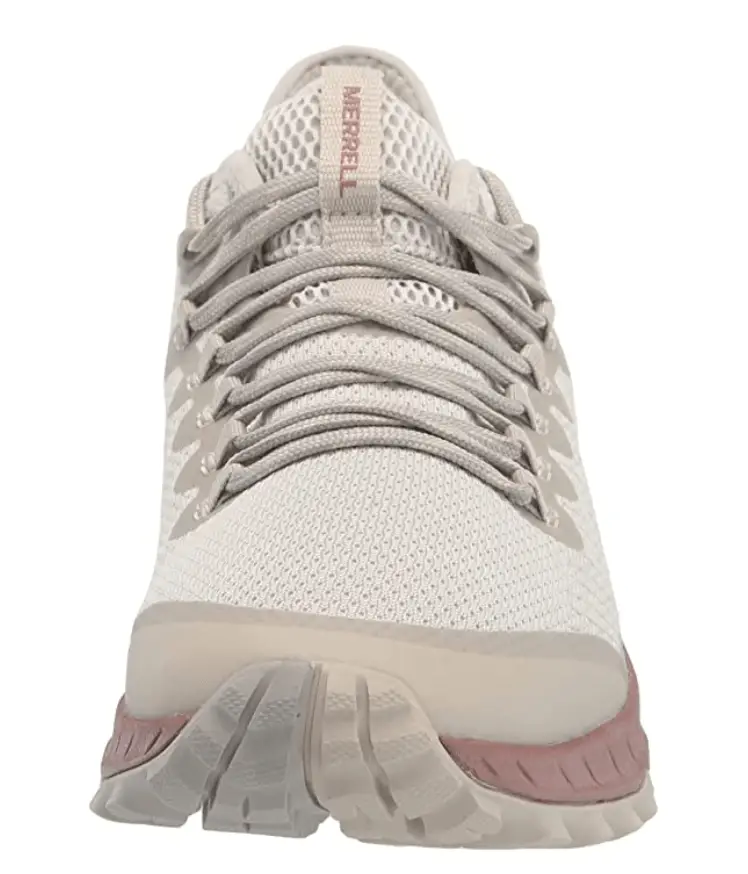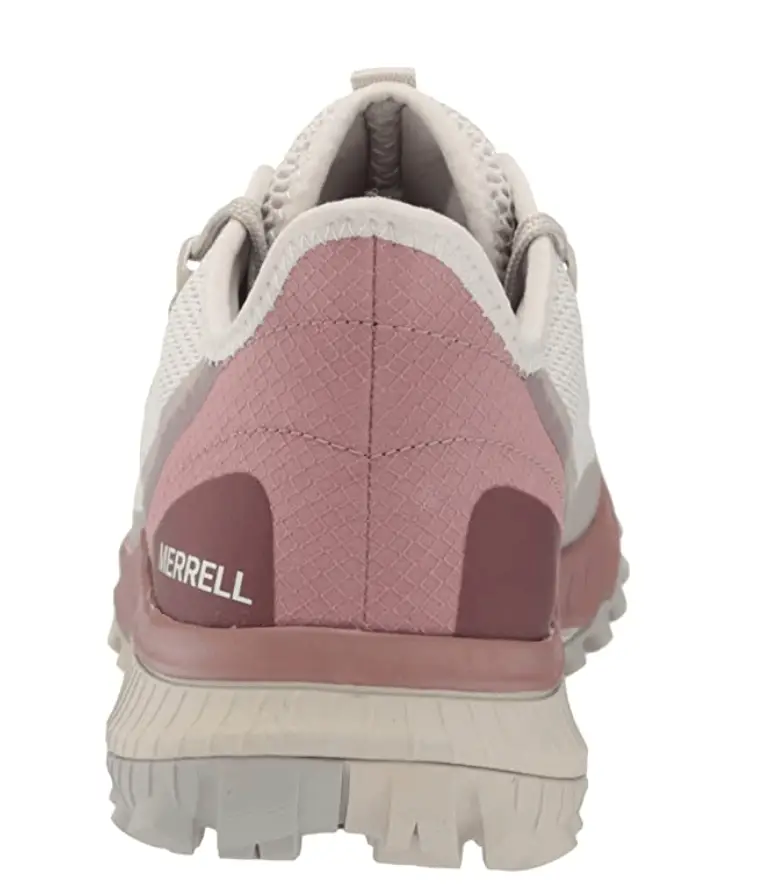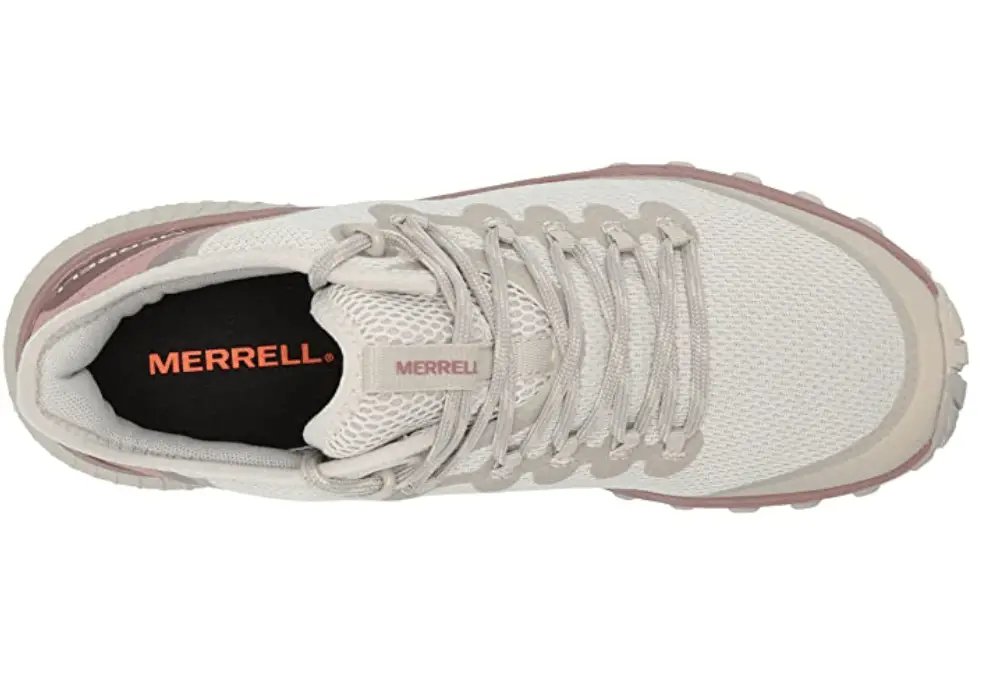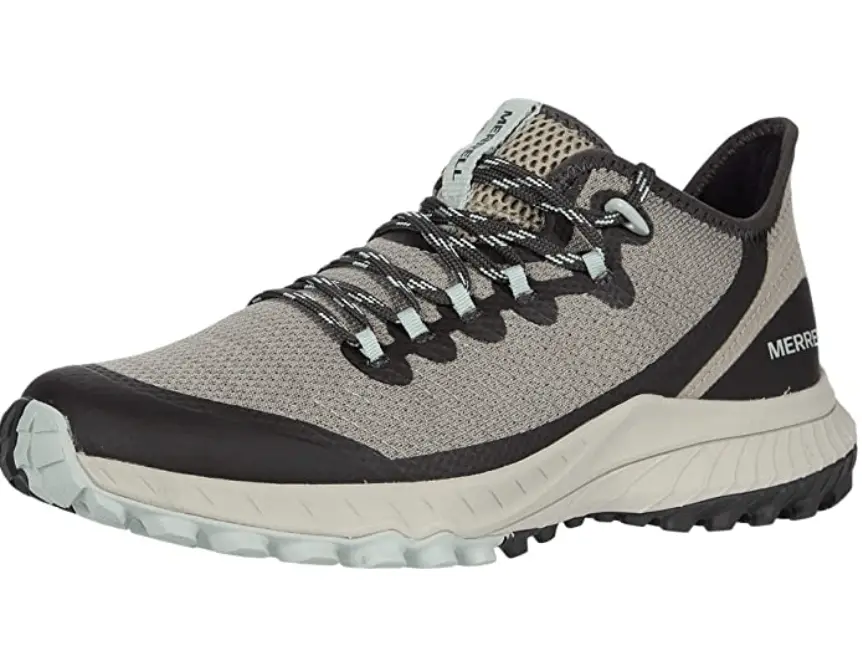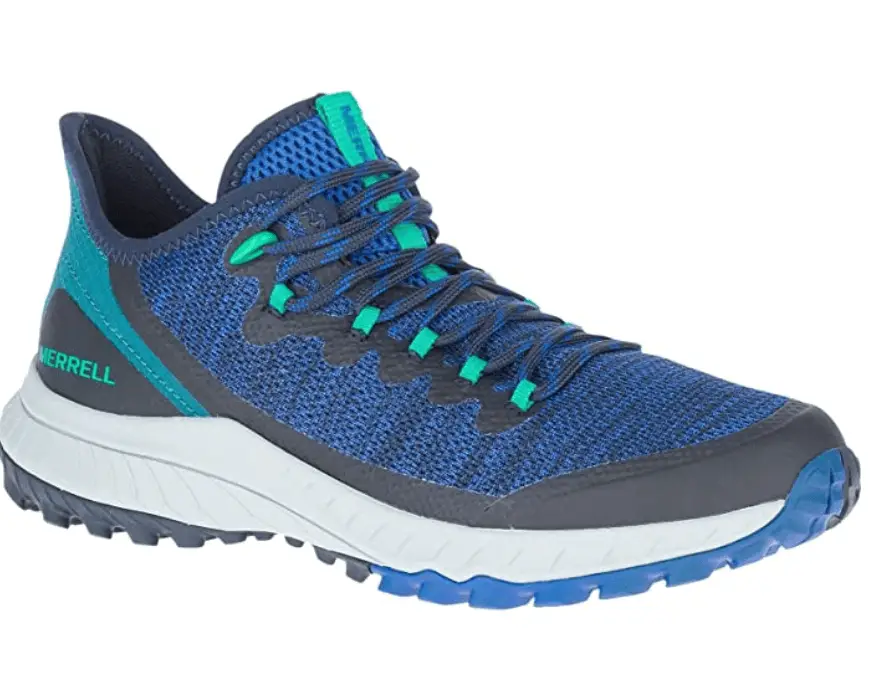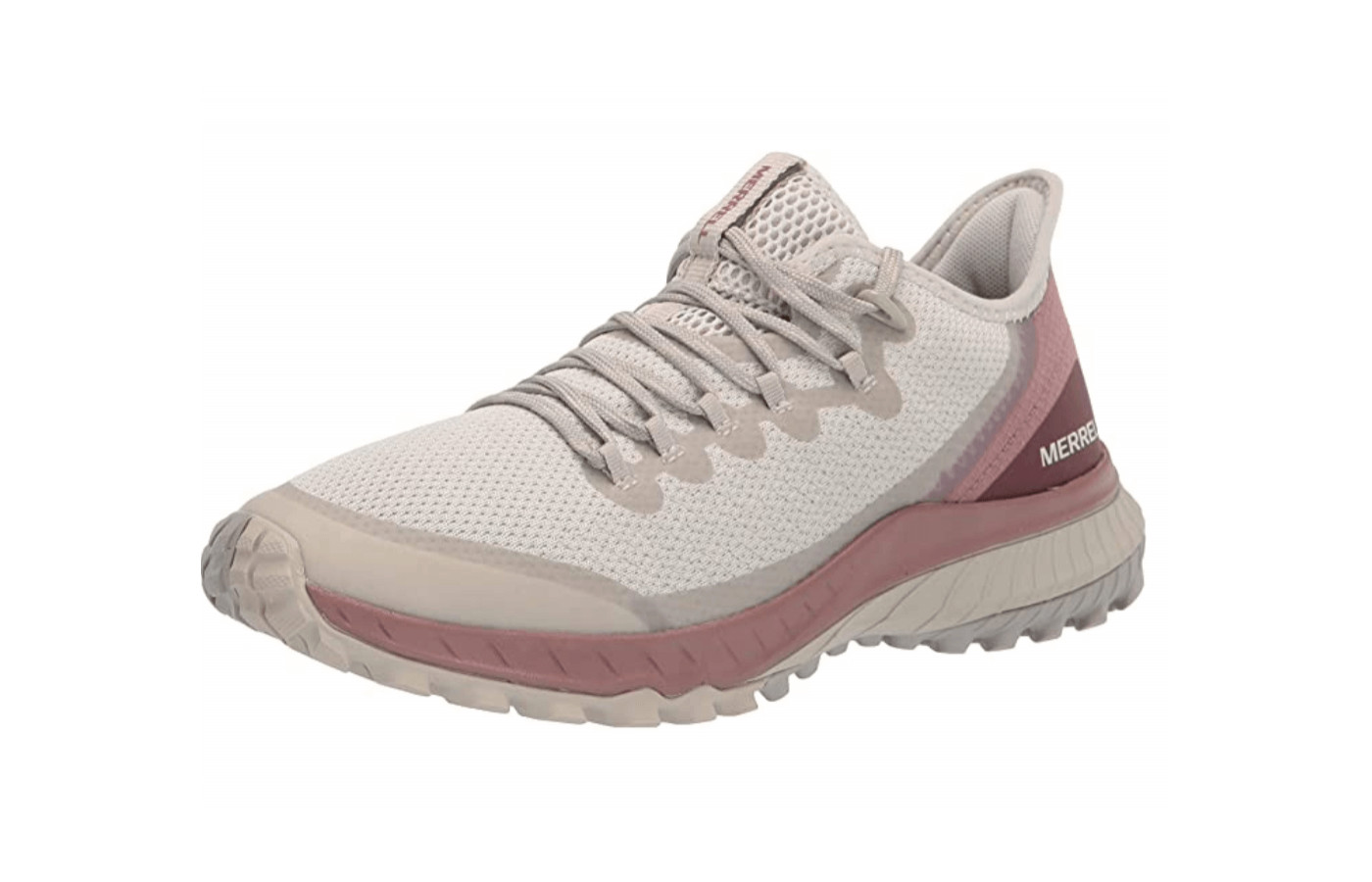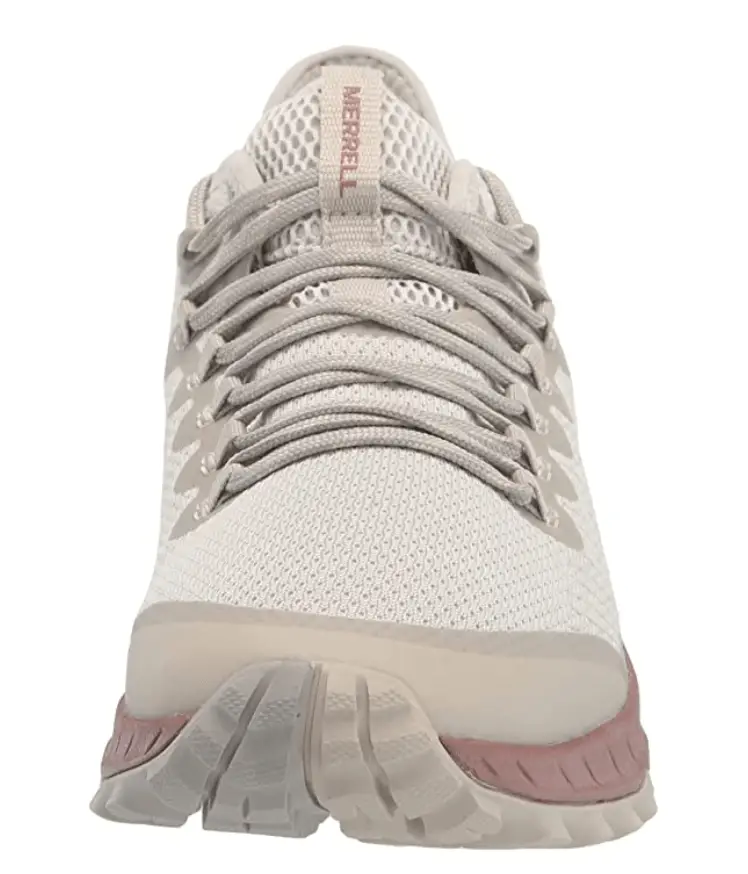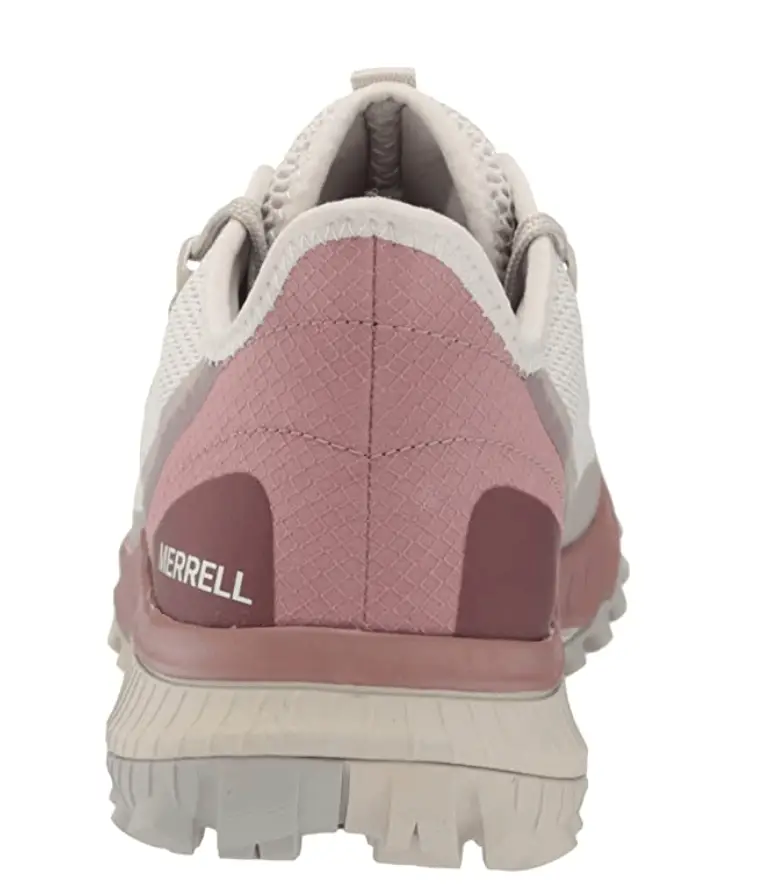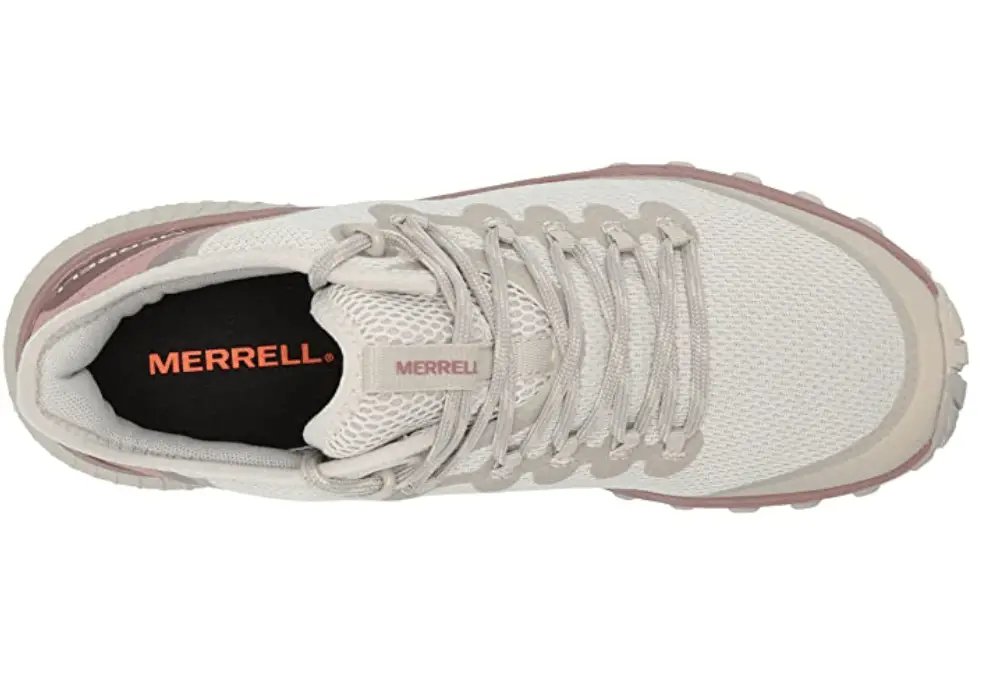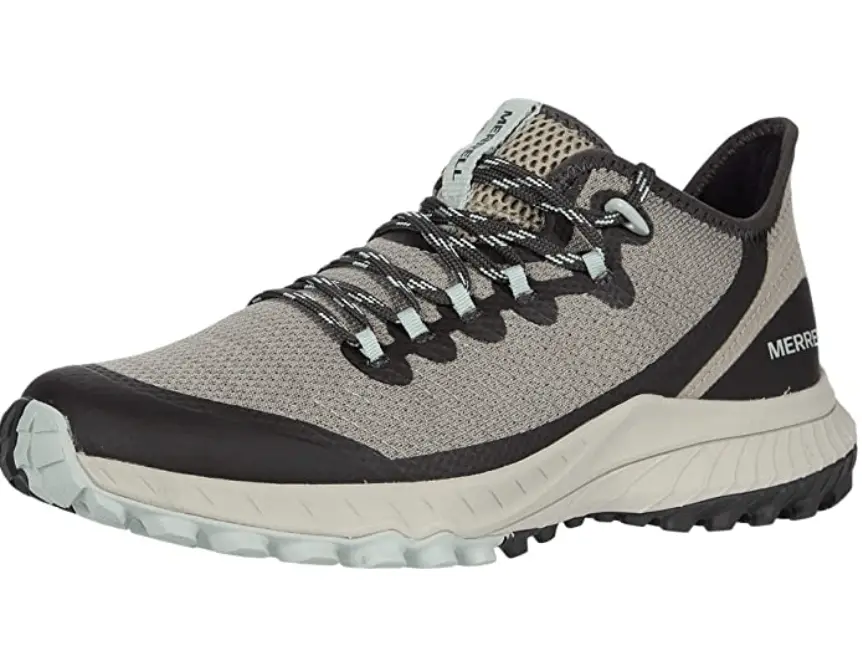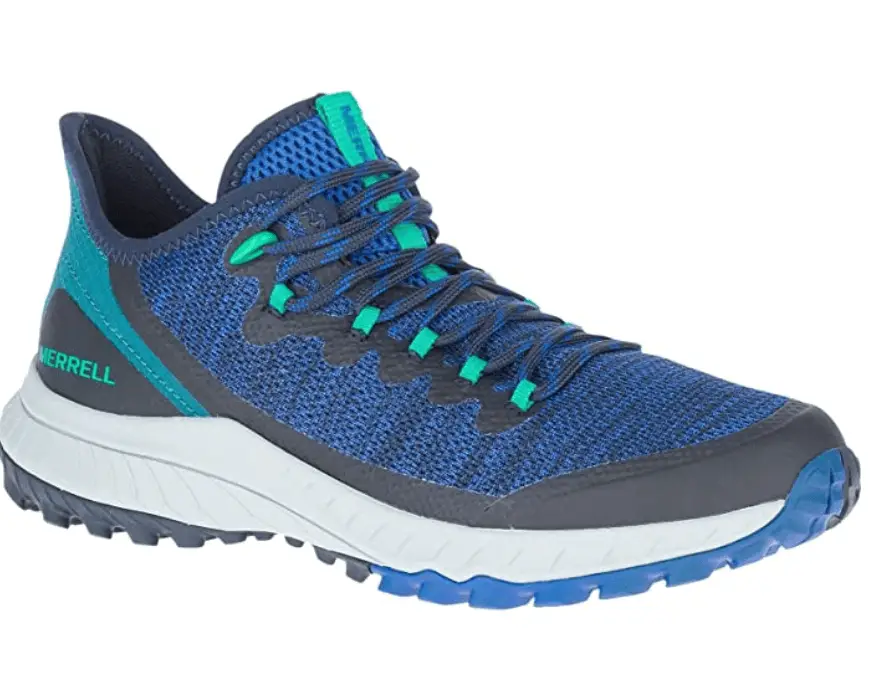 Our Conclusion
You'll be hard pushed to find any negative reviews about the Merrell Bravada hiking shoe. Fitting like a sneaker but hugging the ankle in all the right ways, the Bravada provides all-day comfort. Sticky, sticky outsoles also give you all the confidence you need for hitting any terrain.

But really, the Bravada does its best work on day hikes because of the all-day comfort and light load suitability. Flexible enough for strutting over easy trails but stiff enough to give you all the support needed for most technical terrain, this hiking shoe is perfect for adventuring.
Pros & Cons
Waterproof option available
Mesh upper still warm in summer
Not supportive enough for heavy loads
Key Features
Key Features
Design
Customers love the Merrell Bravada hiking shoe, mainly because of how easy it is to use. For a start, utilizing their Merrell mountain-grade Quantum Grip™ rubber outsole means the Bravada can tackle most surfaces.
This heavy-duty outsole, combined with uniform chevron-shaped 5mm lugs, means your feet can easily grip mud, rock, dusty trails, and the rest. The lugs do have a minor issue as gravel can get a bit stuck, but it's not a deal-breaker for me.
The Bravada performs best on all-day hikes due to its lightweight design. Lightweight hiking shoes don't usually allow for extreme stability, but you can get away with a small pack when wearing the Merrell Bravada, as long as it doesn't weigh more than 20 pounds.
To get the most support and stability in these shoes, keep it light and avoid long
camping
trips.
Comfort
When you look at any reviews for the Merrell Bravada hiking shoe, you will see how many people love it for its insane comfort levels. First off, the midsole comprises an EVA foam that allows for extra stability and comfort, making it easy to walk on no matter how long you're on your feet.
Adding a Kinetic Fit™ BASE removable contoured insole to the Merrell Bravada is genius because it adds plenty of flexible support in all kinds of terrain. What's more, the traditional lace enclosure lets you get a secure fit without being too fiddly. I like this because not everyone's a fan of quick laces. While the attached tongue makes sure, debris stays outside of the shoe.
In contrast, the flexy mesh upper provides lightweight support best suited to hot summer all-day hikes. Unfortunately, this mesh upper won't offer the type of support you need for trips with
heavy packs
. So, although this light, breathable upper will keep you cooler than most hiking shoes, you may still run a little hot on humid days.
Hiking shoes like this Merrell range provide the right kind of comfort in the Merrell Air Cushioned heel, which absorbs shock and adds stability for extra comfort on your travels.
The comfort collar ankle hugging design also doesn't create pinch points. So, you can see why customers rave about the superior comfort levels of the Bravada.
Materials
Merrell impresses with this vegan-friendly hiking shoe, showing its commitment to sustainability. With more and more brands bringing out vegan versions of their shoes, it's nice to see Merrell joining in.
Despite being vegan friendly, these hiking shoes don't compromise on quality, comfort, or durability. For example, the Merrell mountain-grade Quantum Grip™ rubber outsole is exceptionally hardy and protective, ensuring your feet stay protected from injury and your shoe from damage.
Adding an EVA foam midsole provides extra cushioning and comfort, while the mesh upper creates a lightweight feel.
Durability
When you buy from a long-standing brand like Merrell, you know you're purchasing superior quality for your money. Despite the lightweight and simple design of the Merrell Bravada hiking shoe, it gives the impression of sturdy construction and top-dollar materials.
This durability is evident with the Merrell mountain-grade rubber outsole, which helps your shoes' soles last longer without any cracking or splitting.
Comparison to Similar Hiking Shoes
You get a hell of a lot for your money with the Merrell Bravada hiking shoe, which comes at such an affordable price. The only thing it's missing is water resistance, but you can buy the Bravada Waterproof version for about $20 more. That's excellent news.
Another great product we reviewed is the
Merrell Alverstone Waterproof Hiking Shoe
, so make sure to check it out as well.
If you're not entirely sold on the Bravada, another great option is the
Salomon X Ultra 4
, also available as a GORE-TEX (GTX) waterproof version. Being quite similar to the Bravada, this X Ultra 4 has a softer ankle cuff and lower density ADV-C Chassis for superior stability. This stability is perhaps slightly better than the Bravada.
Adding a grippy outsole means you can force your way through technical terrain, steep inclines, and descents without issue. Unfortunately, although more supportive, the standard midsole will not provide as much cushioning as the Merrell Bravada.
If extra cushioning is important to you for all-day wear, then give the
La Sportiva Spire GTX
a try. These hiking shoes are hard to beat as high-tech ones that just about tick every box and outperform most other hiking shoes.
Coming with superior traction, plenty of support, water resistance, and comfort, you'll be hard pushed to find a better shoe. However, for the pleasure, you'll need to spend at least $70 more for the La Sportiva Spire GTX.
Verdict
Well, there you have it. The Merrell Bravada hiking shoe is a shoe to be beaten. Choosing Bravada means choosing extreme comfort, superb grip and just the right amount of stability for most moderate trails. But, of course, these are just lightweight hiking shoes.

Although they are pretty awesome, for more advanced hiking trips, heavily loaded camping trips or serious mountaineering, you're going to need something with more ankle support.

But for everyday use and light to moderate trails, Merrell provides all the safety, sturdiness, and style you need to see you through.