Shady Rays Blackout Polarized Incognito Sunglasses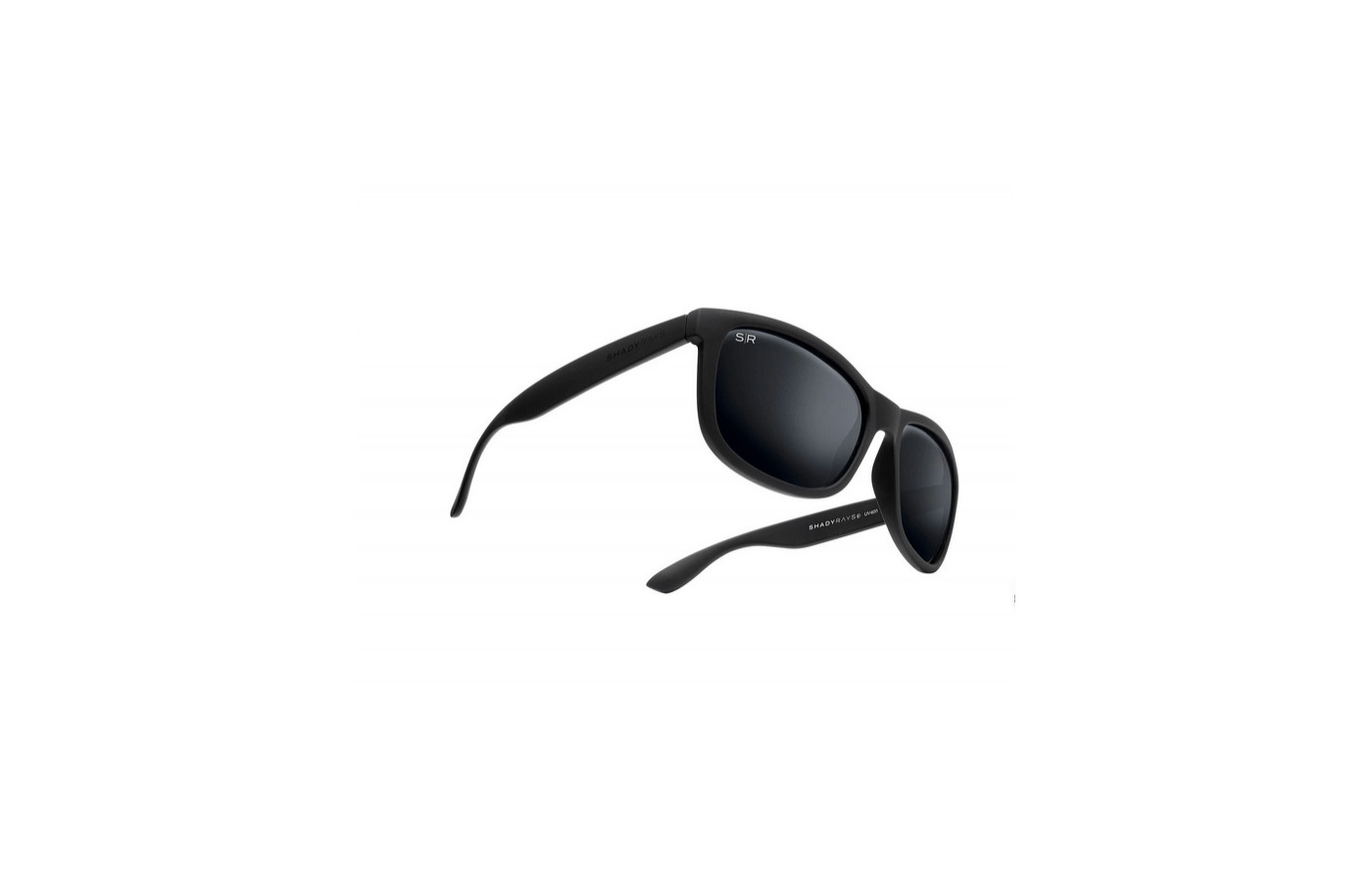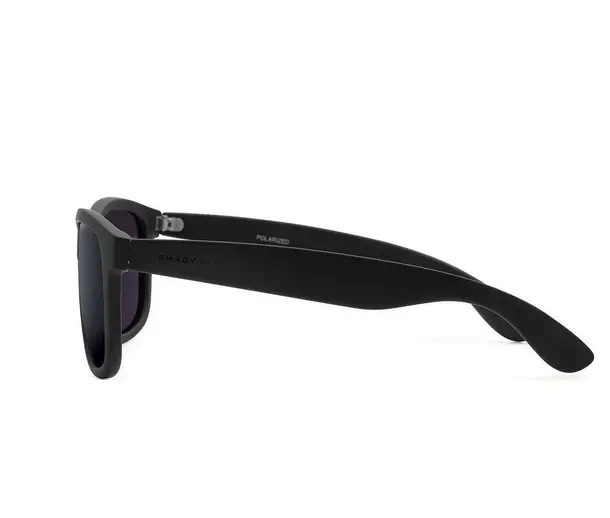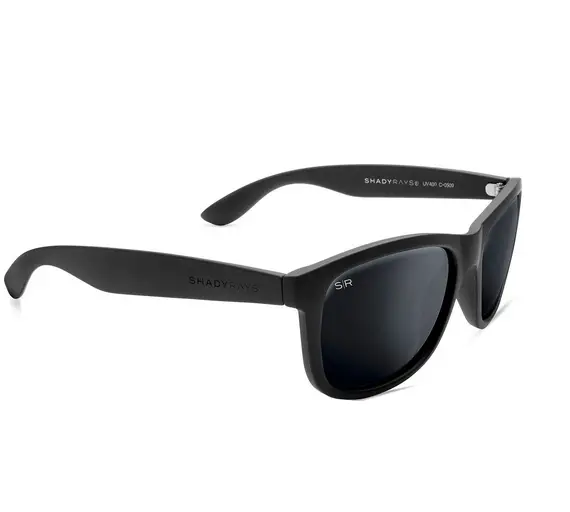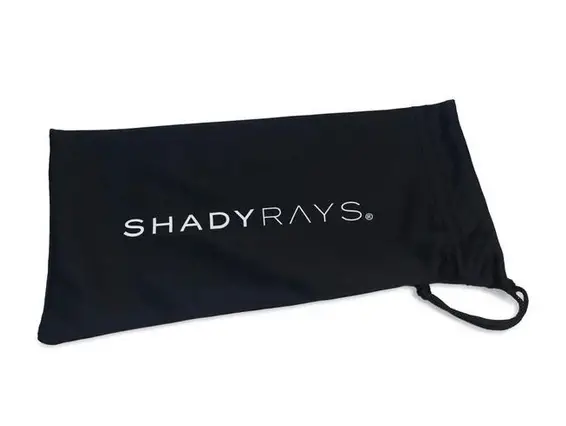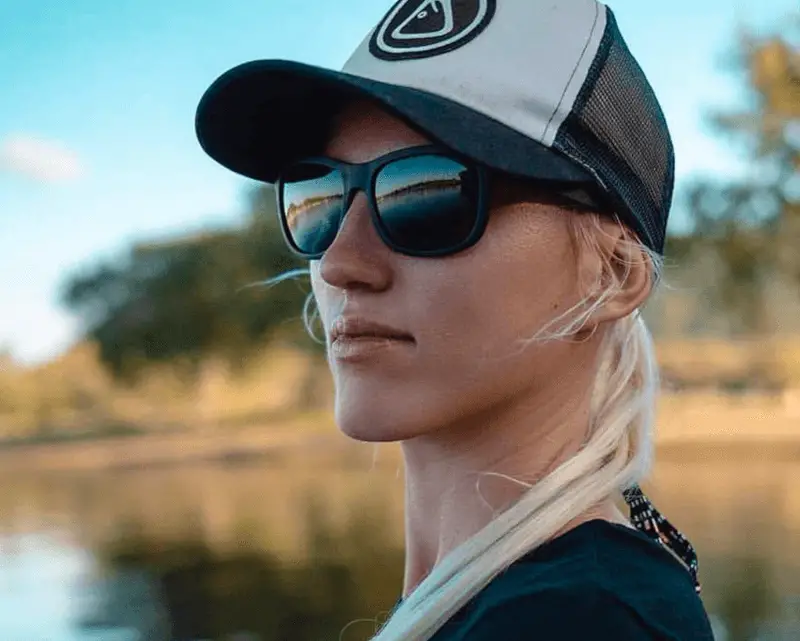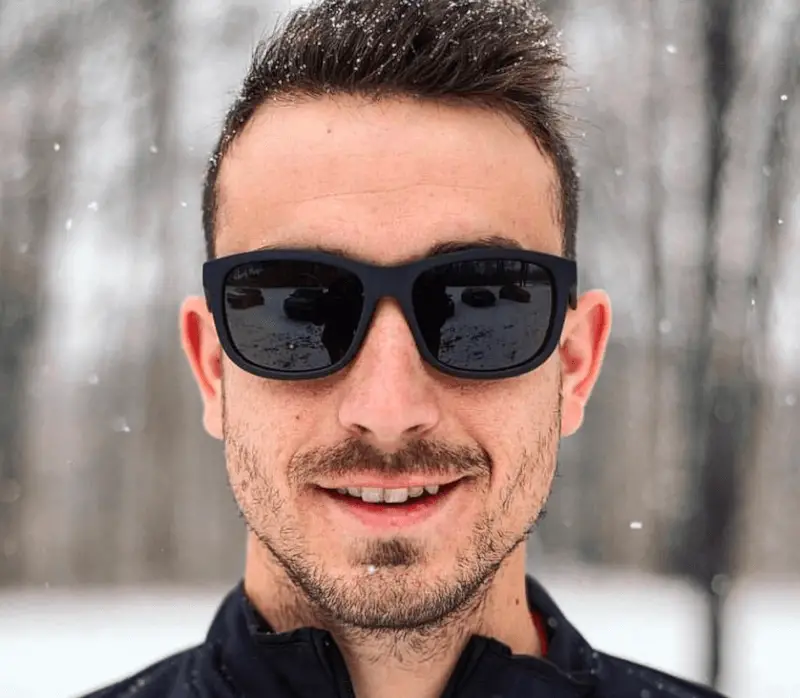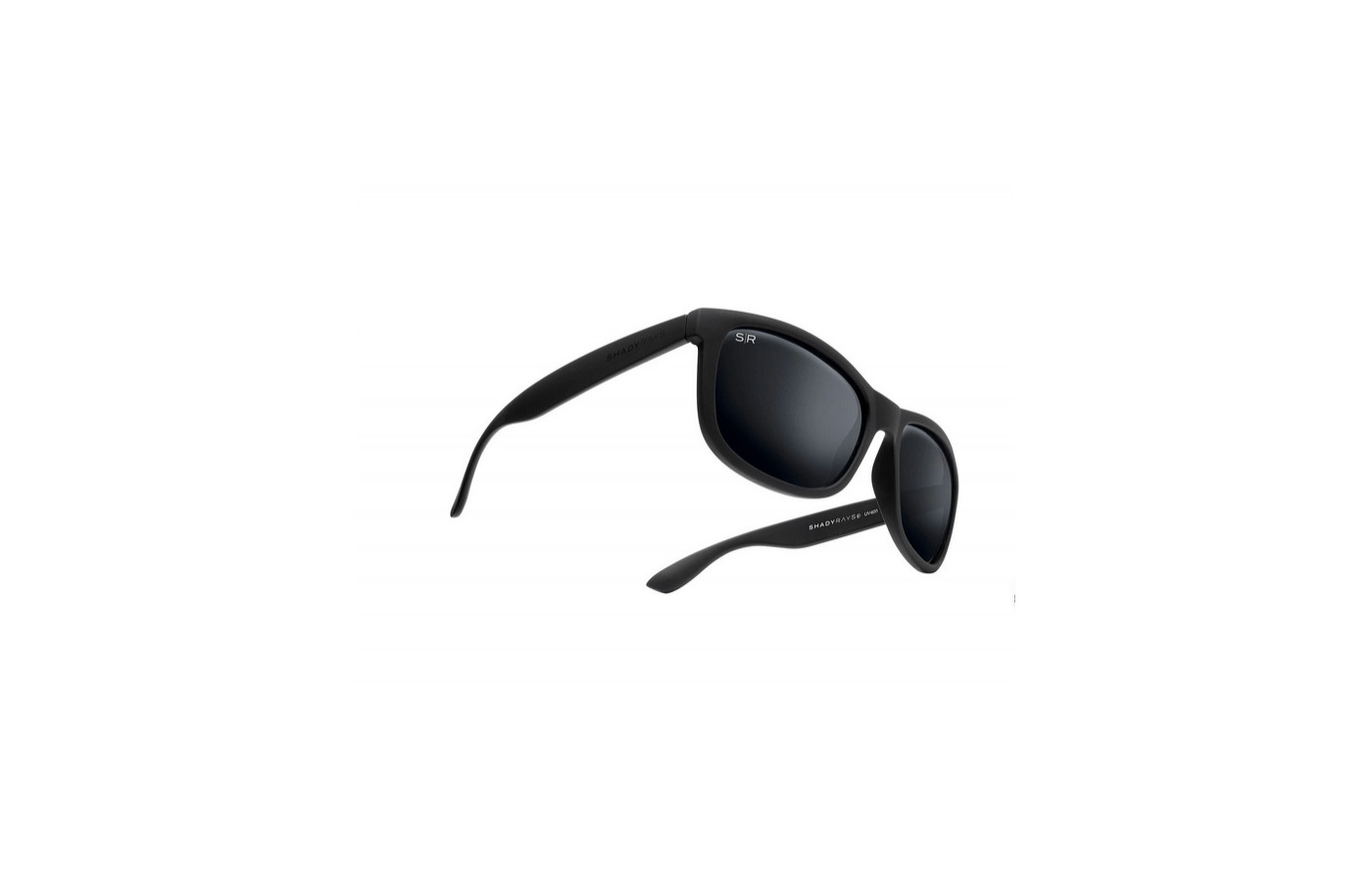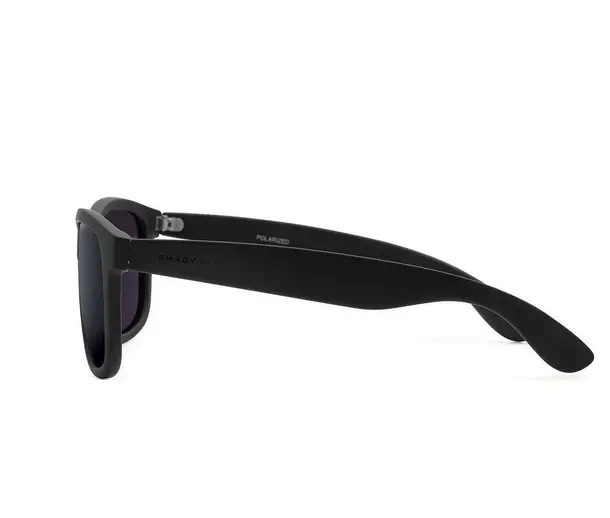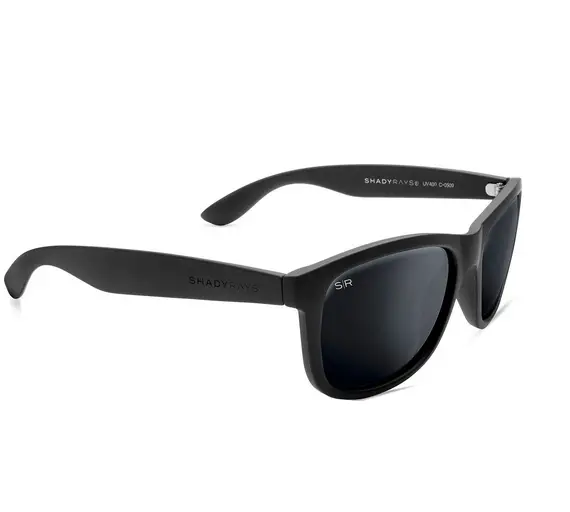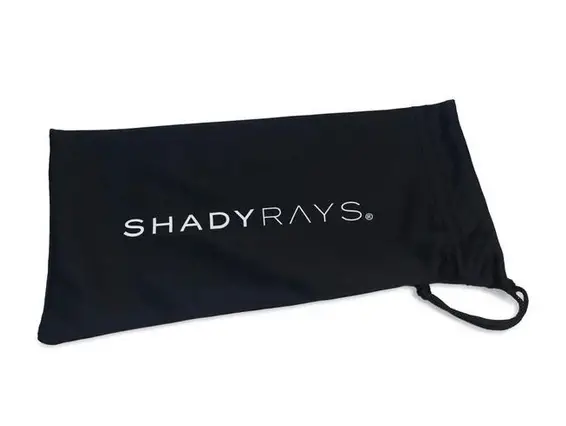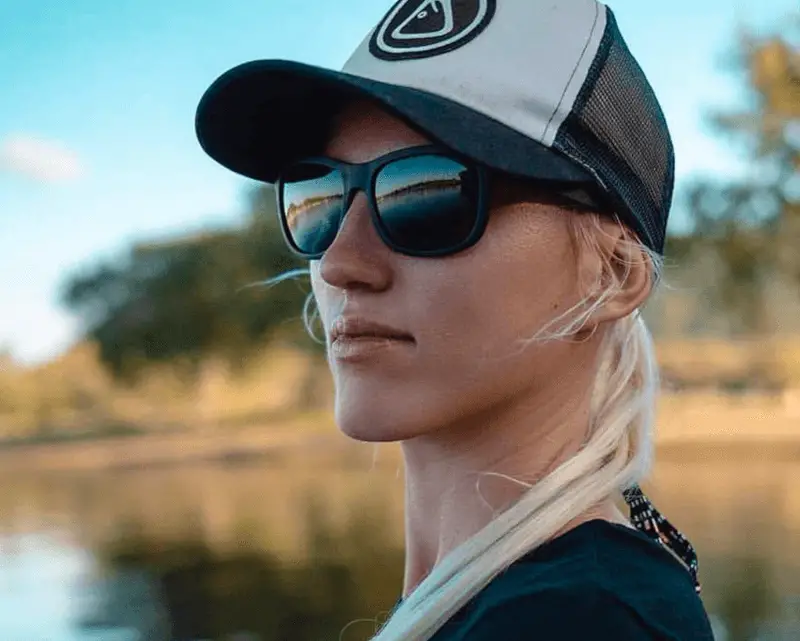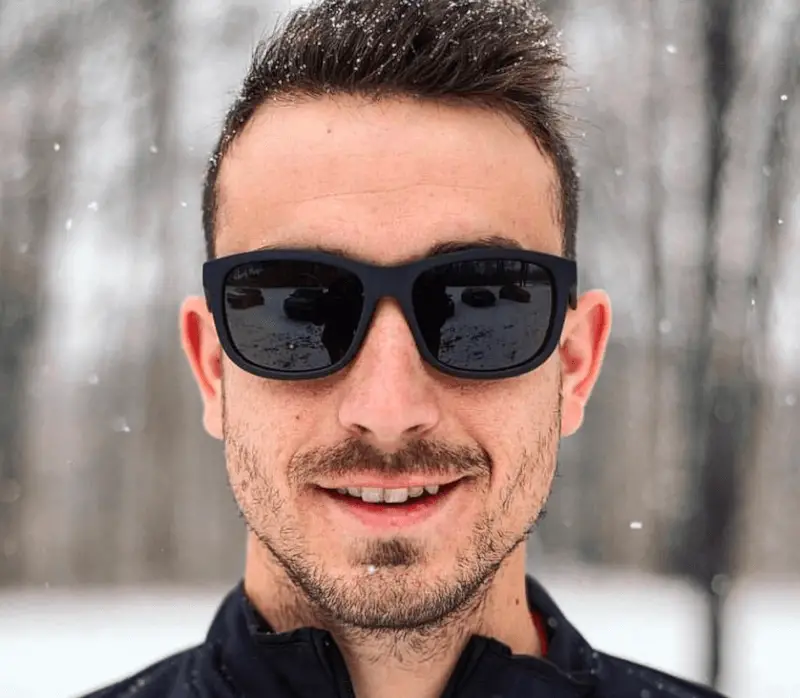 Our Conclusion
How many times have you sat on, stepped on, or straight up lost your sunglasses? I assume the answer is multiple times! Avoid the misery after these events with the Blackout Polarized Incognito sunglasses from Shady Rays. Even if you break or lose these sunglasses, Shady Rays will replace them up to two times.

Aside from this, this pair looks great on both men and women. It has a matte black frame, non-mirrored lenses, and a great fit, all while providing 100% UV protection. Say goodbye to squinting and stressing with this up-and-coming brand. Keep reading to learn more about the details and fit.
Pros & Cons
Great warranty (even if you lose them)
Meals donated for each pair bought
Dark, but you can still see your eyes
Key Features
Key Features
Comfort
While most one size fits all items don't actually fit all people, these seem promising! These
polarized sunglasses
have a 140mm frame width, 145mm temple length, and an 18mm bridge. The temples, or the "arms" of the glasses, are flexible without sacrificing stability. They are snug, but not too tight.
The lens width is 55mm and the height is 50mm. One thing that I especially appreciate about this style is that there is no rubber nose piece to create those pesky red indentations on the bridge of your nose.
Additionally, there's no metal there either- meaning, they won't get stuck in your hair when you flip them up in the shade.
Durability
The matte black frame and metal hinges work well together and open and close smoothly each time. The Shady Rays come with a lifetime craftsmanship warranty. They are shatter-resistant and salt waterproof. A soft case is included with your purchase, but you can choose a protective hard case for just a few more dollars.
A couple of people have noticed a decline in the quality of the glasses after using them for around eight months. They claim that the lenses began to slightly peel. But, as I mentioned, these glasses have a great warranty.
Talking about that lifetime craftsmanship warranty- not only will Shady Rays fix any craftsmanship issue, but if you step on, break, or lose your sunglasses, they will replace them. Of course, some fine print was involved, but nothing daunting.
The only hitch is that you can only have your glasses fully replaced two times per purchase and you need to pay the processing fee. In my opinion, this is more than reasonable!
Features
One of the most admirable features of supporting Shady Rays is that they donate 10 meals to The Global Food Banking Network for each pair of sunglasses you buy. Spend money, help others, and look good doing it. Why not?
In terms of style, these particular sunglasses are only available in black. The lenses are not shiny and the frame itself is matte. There is a small SR logo in white on the exterior of one lens. On one of the temples, there is a small logo that is slightly shiny, but still black.
The lenses are not mirrored. They are black with a gray tint and they are polarized. If you are unfamiliar with lens polarization, here's a quick introduction. With a laminated filter that only allows light to pass through the lens in one direction, glares and reflections are greatly reduced.
This makes them more comfortable to wear and also reduces strain on your eyes. Polarized lenses are especially convenient for water sports. To top this feature off, these Shady Rays offer 100% UV protection.
To keep your shades protected and clean, there is a microfiber cleaning pouch included with your purchase. While this would still allow them to be squished, it is definitely better than no protection.
Value
On their own, this pair of sunglasses might be slightly more expensive than you would normally want to pay. However, considering the lifetime craftsmanship warranty and the fact that Shady Rays will replace up to two lost or broken pairs, you are pretty much paying for three pairs in one.
When you think about it this way, I would say they are worth every penny.
Comparison to Similar Sunglasses
One of the first things you might notice about the Shady Rays is that the design looks familiar. These sunglasses look very similar to the ever-popular
Oakley Frogskin
. The most notable difference is the white Oakley branding on the temple of these. The lenses have Prizm technology which enhances colors and contrasts to allow you to see the world with more detail.
The Frogskins are tested under rigorous conditions and prove to be quite strong. Oakley offers a two-year craftsmanship warranty if you purchase the glasses from a certified retailer. In terms of price, these cost about double as much as the Shady Rays and clearly don't have the same warranty or replacement benefits.
Another classic and similar style is the
Ray-Ban Original Wayfarer
. Coming in as the most expensive option listed here, these are available in two sizes and the company offers an optional insurance plan. They have polarized lenses and DST technology to provide an incredibly clear field of vision.
There is a two-year warranty included if you buy the glasses from a certified retailer. However, this warranty does not cover lens scratches or carelessness. If you're looking for a classic that will never go out of school, this original design from 1952 is great.
Verdict
You shouldn't feel worried to wear your sunglasses to a specific event or being overly cautious about getting them dirty. Even though the Shady Rays might look like an expensive initial investment, remember that it is a one-time investment thanks to the lifetime craftsmanship warranty and their generosity to replace lost sunglasses up to two times.

While they don't have the name-brand markings, they have proven themselves to be a worthy competitor. They are comfortable, sleek, stylish, and well-built. If you are looking for a great polarized lens to accompany you on all of your future endeavors, this might just be it.

Also remember that for each pair of sunglasses sold, 10 meals are donated to end world hunger.