Granite Gear Blaze 60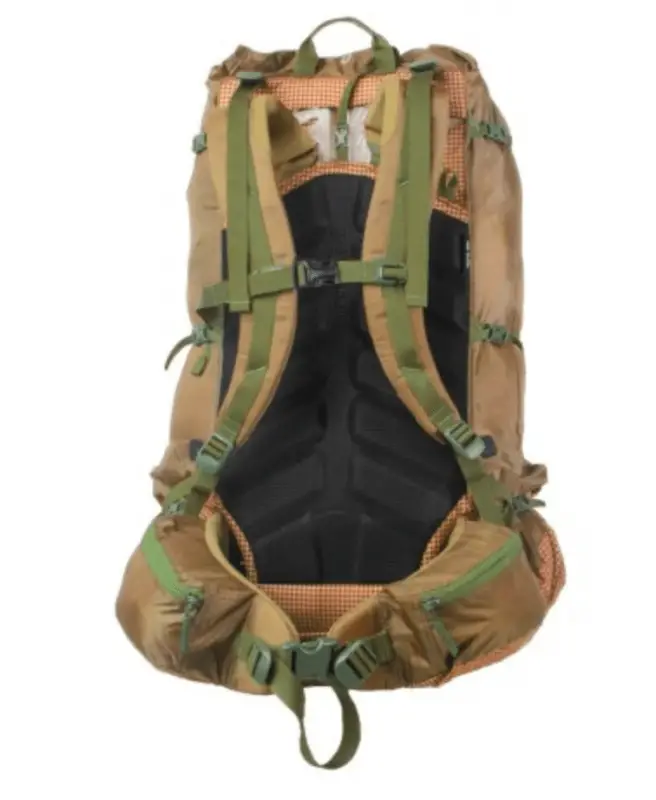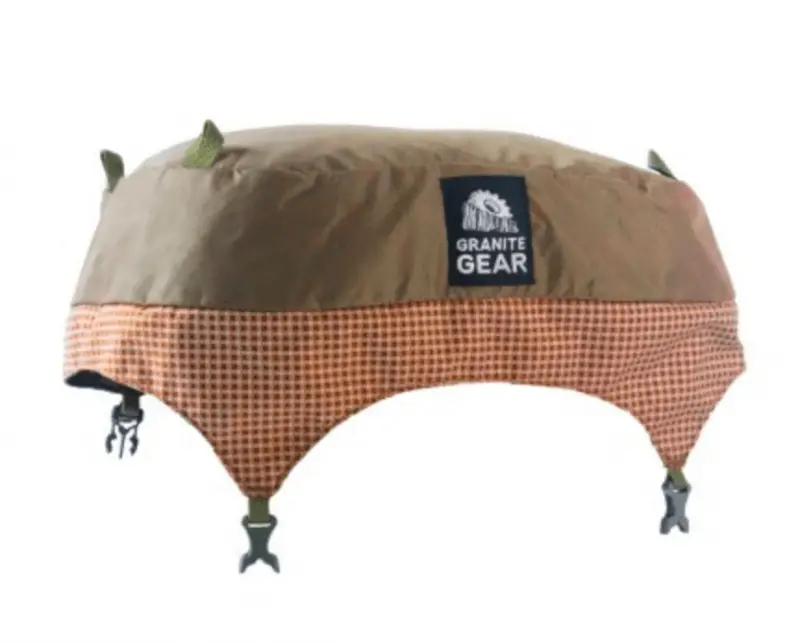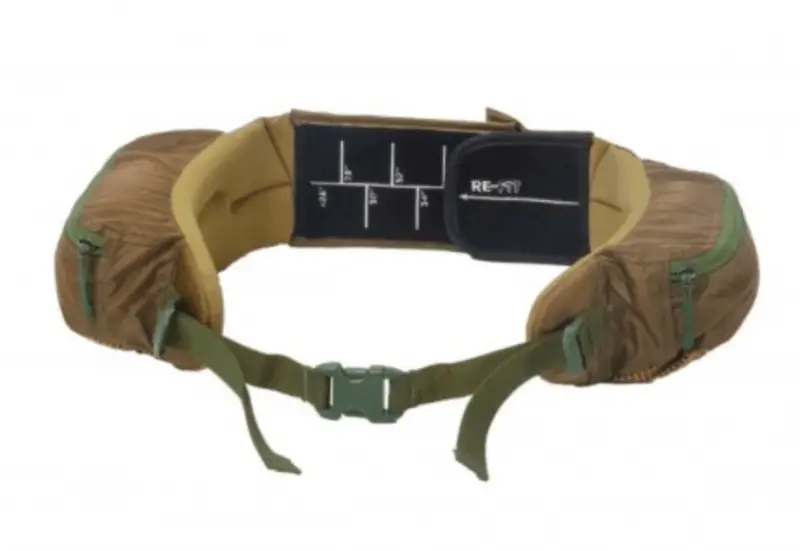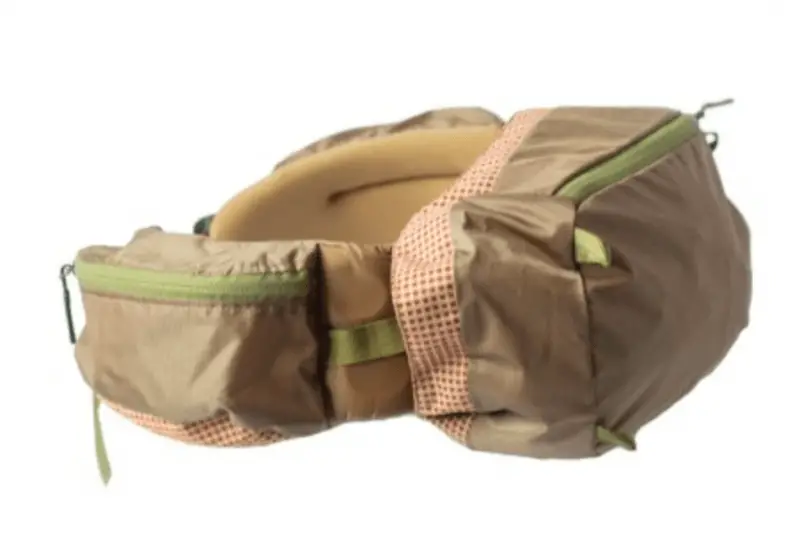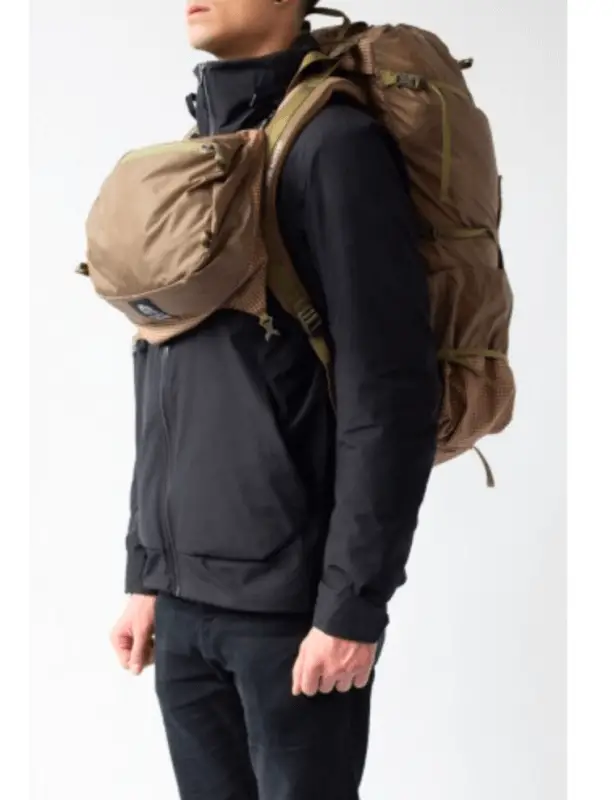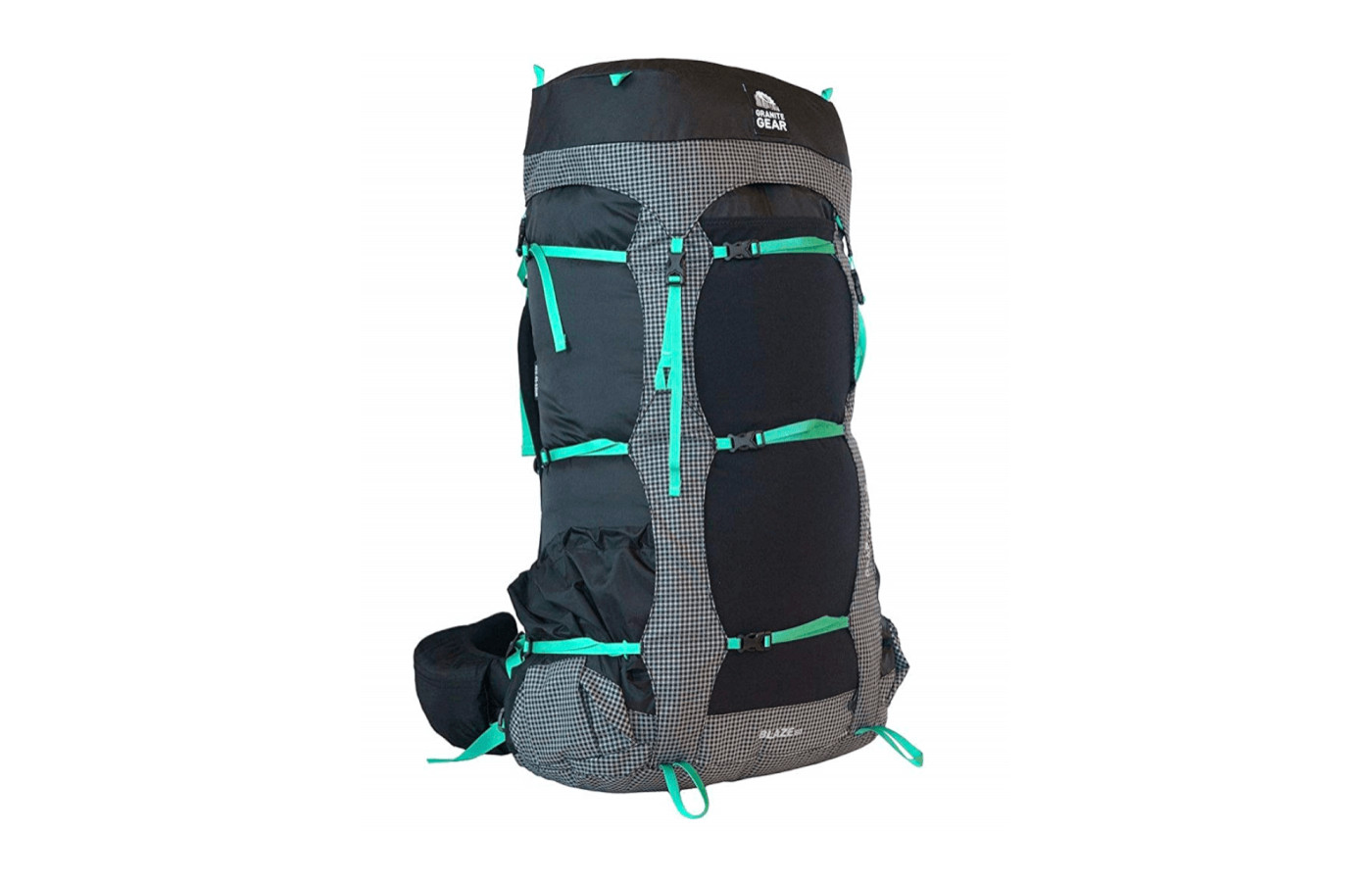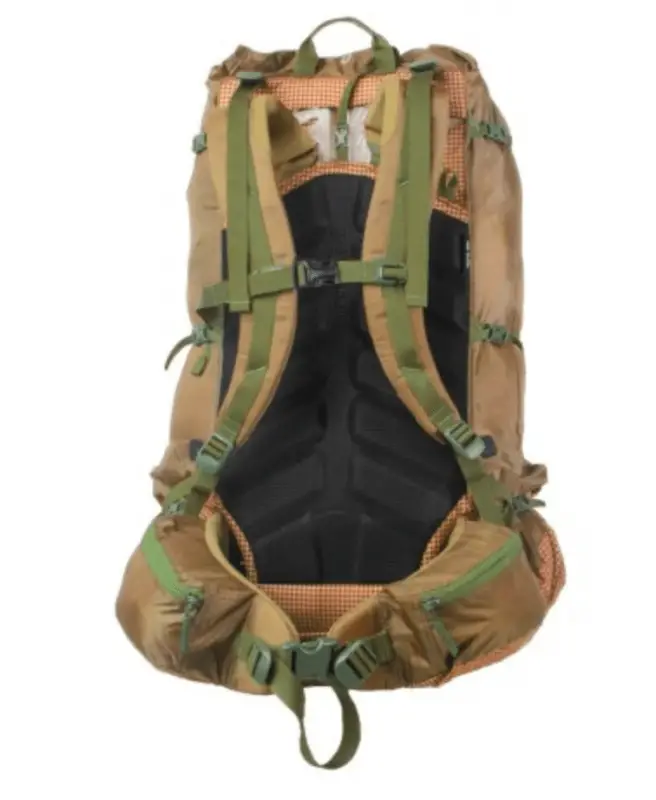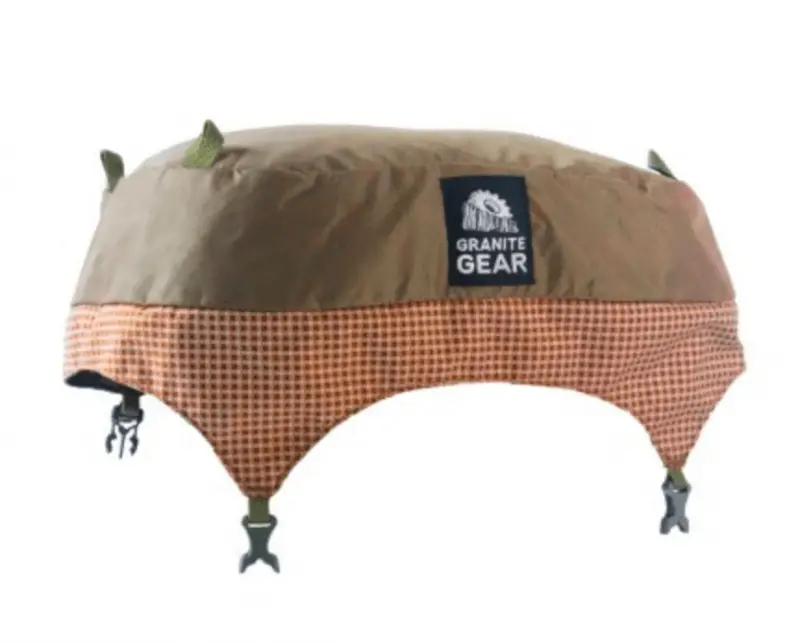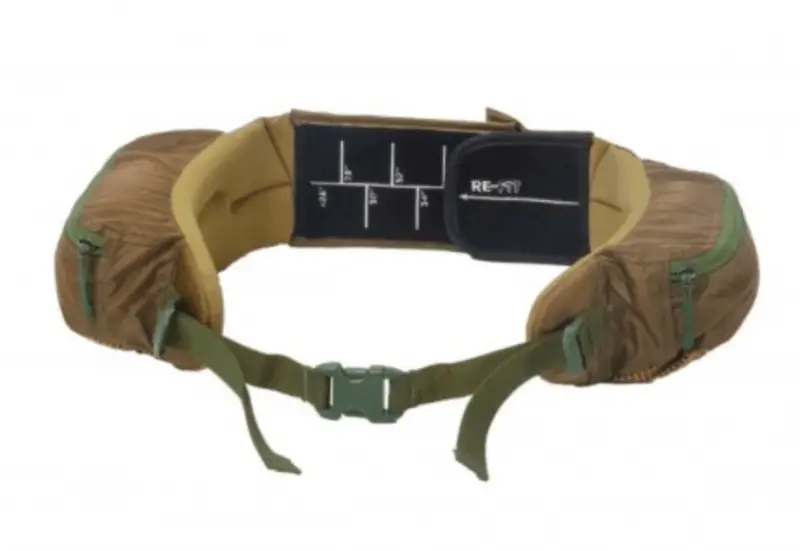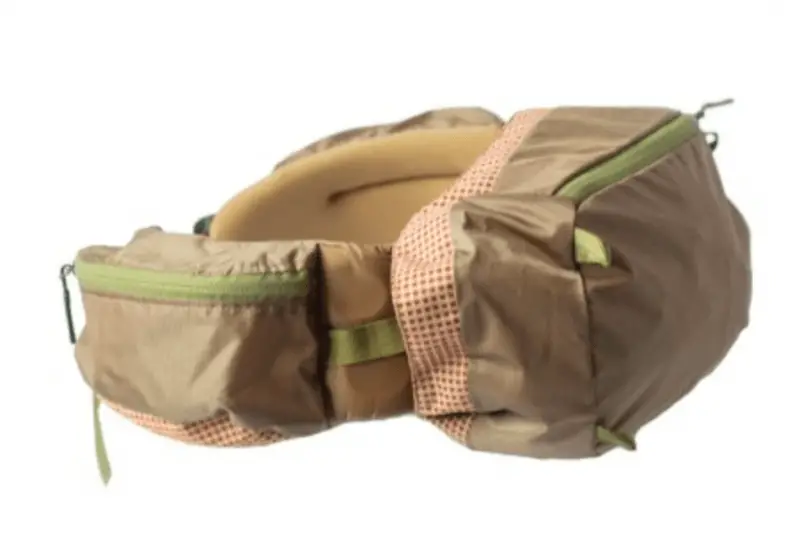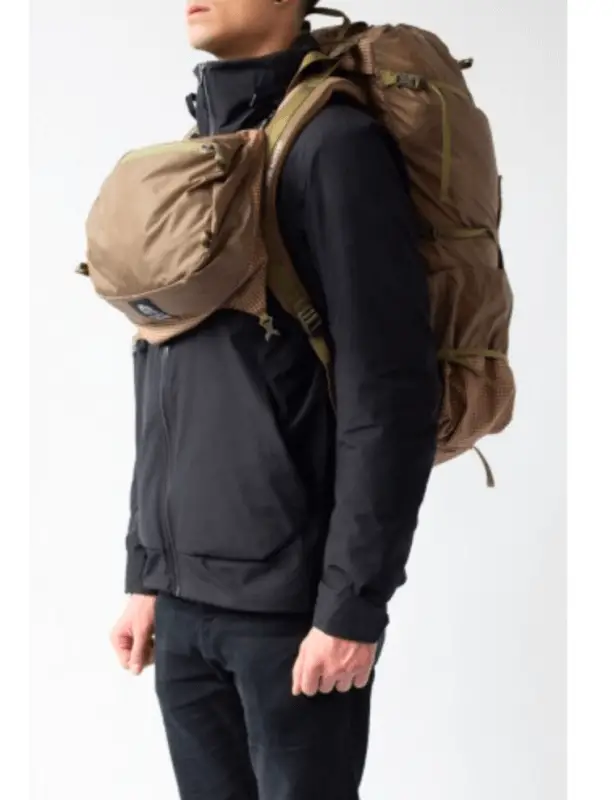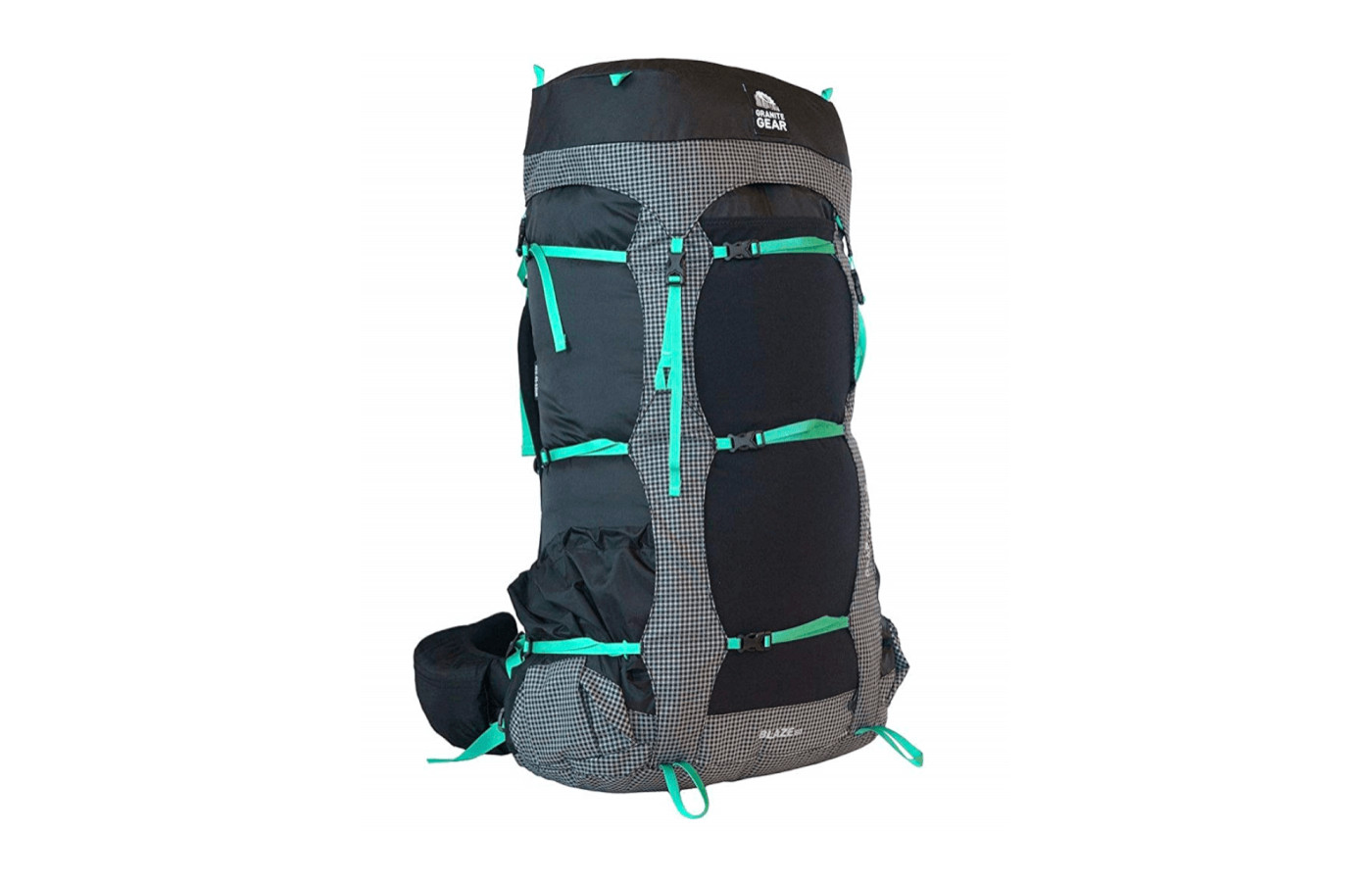 Our Conclusion
With such a low weight, you would assume that the Granite Gear Blaze 60 is a minimalist backpack. However, it gracefully straddles the line of having (almost) all of the features you could want without adding excess weight. It is recommended for hauling loads up to 50 pounds.

This pack is highly adjustable to comfortably fit different body types. There are adequate pockets that allow you to organize your items and keep important items in easy-to-access areas.

Although Granite Gear may not be as recognizable as a brand like Osprey or Deuter, it would be a mistake to overlook it.

Continue reading to see how it matches up.
Pros & Cons
The lid can be used as a chest pack or lumbar pack
Whistle on the chest strap
Hydration sleeve compatible
Water resistance could be improved
Shoulder and hip straps can be sweaty
No designated sleeping bag compartment
Key Features
Key Features
Portability
Weighing in at only three pounds and having the capacity to carry up to 50 pounds comfortably, the Blaze 60 is an impressive piece of equipment. Oddly enough the weight of the lid is not included in this measurement. With the lid, it weighs slightly more at 3.24 pounds.
It measures 23.5 by 13 by 8 inches. No matter which size you select, they all have the same 60-liter capacity. There are multiple side and front compression straps that provide great stability and make your pack smaller.
Comfort
The internal frame of this
hiking backpack
is very flexible while still maintaining its shape.
The Air Current frame has molded foam panels that provide great breathability. One part that could be improved is the breathability of the shoulder straps and the hip belt. On a long, hot hike, you are likely to accumulate sweat under these straps.
The harness is not your typical trampoline style but still provides the same great weight distribution and comfort benefits. Additionally, there are many different adjustment points to make this pack fit all different body types.
The shoulder harness has load lifter straps that make your load feel much lighter than it really is. The chest strap and hip belt are removable.
Size
As I mentioned before, this pack is available in three different sizes, depending on the length of your torso. You can choose from size short, regular, or long. The short is ideal for a torso between 15 and 18 inches. The regular is ideal for a torso between 18 and 21 inches.
The long is ideal for a torso between 21 and 24 inches. The frame is easily adjusted with a stainless steel piece that fits into the slots at one-inch increments.
The Re-Fit hipbelt is adjustable between 26 and 42 inches. Adjusting this is fairly simple. You need to detach the hook and loop connection and then use the strong velcro and measurements to adjust the size.
Features
One of the most convenient features of this pack is the removable lid. While this is a common feature in many backpacks, the Blaze takes it a step further.
Using the included hooks and loops, you can attach the lid to the front of the straps and carry it as a chest pack. Or, for lighter adventures, you can detach the hip belt from the pack and attach the lid to that and wear it as a lumbar pack.
The hip belt has two large zippered pockets. The zippers are treated with a DWR finish, but I would not cross a river or trust them to keep your items dry in a downpour. These pockets are large enough for + size phones, with room to spare.
The pack can be accessed from the top, cinch and roll closure, or from a vertical hidden zipper on the front of the pack. If you strategically pack the bag, you will be able to easily grab something out from the bottom of the bag without taking out the rest of your gear. However, if you use a pack liner, this zipper access is more or less useless.
There are also two side pockets with cinch closures. They have a strong reinforced bottom so they can handle heavy items or simple
water bottles
. Each pocket is spacious and easy to access with the pack on.
For jackets or wet clothes, there is also a front mesh pocket that stretches. The opening is a bit narrow but it works well enough.
If you prefer to carry your water in a
hydration sleeve
, this pack is compatible but the reservoir is not included.
To keep everything in place and provide stability, there are multiple buckle compression straps with loops that allow you to attach or hang extra items. Additionally, you could fold a towel or jacket flatly and close the straps over it.
In terms of style, I think this is a great looking pack. I like the distinction of the fabric with the checkered pattern. It is available in two colors- Black or Pottery Clay.
Durability
You can count on this pack to last you for many years. It is made from a unique and durable fabric made by Granite Gear. The body is made from 100 denier robic high tenacity nylon with Barrier DWR.
The checkered print you see on the bag are the high impact and abrasion areas. These areas are made from 210 denier robic nylon triple ripstop.
Not only does this accent print look good, but it's also incredibly strong. The internal frame is made from polycarbonate. It flexes with your body but not enough to snap.
The "Rock Solid Warranty" offered by Granite Gear is a limited lifetime warranty. If there are any defects with the material or the craftsmanship during the time you own this bag, they will review your claim and most likely fix it for you. Of course, each case is unique.
Comparison to Similar Hiking Backpacks
Weighing just about the same as the Blaze, the
Deuter Aircontact Lite
is another great option. This option is only available in one size and fits people with a torso length of 15 to 21 inches and the hip belt is adjustable between 30 and 53 inches.
It has a unique and adjustable collar that can be extended to change the gear capacity from 50 liters to 60 liters and can be tucked away when you don't need the extra space.
It is a comfortable and breathable option but doesn't seem to carry the weight as well as the Blaze. However, it does have a dedicated sleeping bag compartment, which the Blaze is missing. In terms of price, the Aircontact is less expensive.
The
Osprey Rook 65
has slightly more space than the Blaze, but a recommended capacity of only 30 to 40 pounds. It weighs slightly more than the other two backpacks mentioned in this article, at 3.52 pounds. The nylon and polyester it is made from is incredibly durable, ranging from 450 denier to 1,000 denier.
It features Airspeed suspension and a breathable back panel. It is hydration sleeve compatible, has great compression straps, and easy to access hip belt pockets. Perhaps the two leg-ups this option has over the others are its low price and the included rain cover.
Verdict
While the Blaze is one of the more expensive options, it is a great choice. The convenience of the large and easy-to-access pockets, mixed with the comfort and the versatility make this pack stand out.

The back panel is wonderfully breathable, but the shoulders and hip belt could use some improvement. Perhaps we will see these upgrades in the next version.

Overall, if you are looking for a stylish pack with great features, the Granite Gear Blaze 60 will do the trick. The lifetime craftsmanship warranty should take away any fears you have.

Don't forget to factor in the price of a rain cover if you tend to hike in rainy months.


Subscribe to our Newsletter