Best Water Bottles for Hiking
last updated:
Mar 24, 2021
Going into the outdoors especially during the summer months you need to make sure you are always hydrated and have plenty of gear with you. Hiking is a great way to get your family or friends outside and spend some quality time together enjoying the great outdoors. While adventuring outside staying hydrated is one of the most essential aspects of being an avid outdoor enthusiast. A great water bottle is a must when hiking because water keeps you energized and enables you to overcome even the highest peaks.
While there are countless water bottles for you to choose from, finding the right one for you involves considering many different factors. Having a water bottle that is insulated when it comes to keeping your beverages cold or hot is very important. Below we have listed the top ten best water bottles in the market today.
In a Hurry? The test winner after 17 hrs of research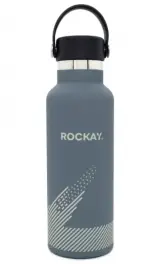 Rockay Insulated Water Bottle
Why is it better?
Manufactured with recycled materials
Will keep hot stuff hot or warm up to 12 hours
Also keeps water cool up to an impressive 24 hours
15
Researched Sources
2.4k
Reviews Considered
17
Hours Researching
18
Products Evaluated
Durability
Capacity
Insulation
Portability
By Default
Criteria Used for Evaluation


Durability
While the capacity, portability, and safety of a water bottle that is designed for use when hiking are important, how long the bottle will last is also something that we felt was very critical. After all, most hikers are very conscious about the world around them and the legacy that they're leaving to future generations. The last thing most of us want to do is to have a water bottle that needs replacing every season that we go hiking.
It's a good thing, then, that the bottles on this list were made to last. While some were shown to be not as durable as we would like, for the most part, these workhorses will last for quite a few seasons, or even years, even under strenuous use. So be confident in choosing one of these water bottles. They're made with high-quality materials and are built to last.


Capacity
When you're trying to keep yourself hydrated during a hike, one of the most important things to consider is how much liquid you can easily bring. Not surprisingly, the water bottle's capacity is a great way to determine that. But it's important to remember that bigger isn't always better. It's a good idea to find a good balance between your need for refreshment, your ability to carry it, and how long you'll be hiking.
In most cases, the water bottles presented here are designed for day hikes or short excursions into the wilderness. They range in capacity between 20 ounces and one liter, so chances are you'll be able to find the right one for your needs.


Insulation
Imagine this: You're enjoying the great outdoors, and taking in some awe-inspiring views. You take a gulp from your water bottle and discover that the ice cold water you were expecting has turned warm.
This is why we took temperature control under consideration when choosing the best water bottles for hiking. Whether you enjoy an ice cold sports drink or a nice cup of hot coffee, it's important that your water bottle keeps your drink the temperature that you want.
While all of these water bottles perform adequately when you need to keep things cold, a few of them also do double duty when you want to keep things warm.


Portability
The last thing you want in a water bottle for hiking is to have a bottle that is a pain to carry. After all, what good is a water bottle if you can't have it with you when you're thirsty?
The water bottles presented here are all designed with the active person in mind and have a number of different ways to carry them, including pouches, slings, handles, and rings that allow you to hook them into different areas. In addition, most of these water bottles are easy to fit into most backpacks.
Expert Interviews & Opinions
Most Important Criteria
(According to our experts opinion)
Experts Opinion
Editors Opinion
Users Opinion
By Default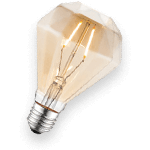 Staying hydrated
Water bottles are a necessary investment when going on a hike, and one that is well worth it. They will not only keep you hydrated but can be used as storage when you run out of water. Hiking without a water bottle is a risky move, so making sure you find the perfect water bottle that will be best for you and your hiking style is important. Making sure the water bottle can keep your water cold and insulated is just as important as having water in many cases. There is nothing better than drinking your water bottle and it is cold while out on a hike.
Opening
When it comes to water bottles for hiking you want to make sure you are able to put ice inside that will last long to keep your drink nice and cold. You need to make sure the opening of the water bottle is large enough to fit ice in smoothly. This also makes sure you are able to easily refill more water from any type of spout. With a wide opening, you are also able to even insert warm soup and even chunky soup if you are wanting some while hiking.
Other Factors to Consider


Safety Hazards
When you're out in the wilderness, the last thing you want to be is unsafe. This goes not only for your actions and where you choose to hike but also what you bring into the wilderness. The water bottle is no exception.
Thankfully, the manufacturers of these water bottles understand that idea quite well and have taken measurements to help you keep your beverage safe. Whether it's a superior filtration system or the use of food grade or even medical grade materials, there are quite a few ways that the water bottle's construction is designed to keep microbes and bacteria away from you.


Accessories
This might sound a bit wacky, but we would submit that the style of the lid that the water bottle has is just as important as any other factor we've taken a look at here. Consider the fact that the lid provides the gateway for how you drink, and what you get from your water bottle.
Do you want to easily pour water into your mouth, no fuss? Then it might be worth getting a water bottle with a spout or a built-in straw. Or perhaps you see yourself stopping for a moment trail side and enjoying a nice mug of coffee. In that case, a water bottle with a built-in cup and screw-top lid may be in order.
Of course, you'll also want to consider how well your lid helps you to keep the beverage inside the water bottle. Pretty much nothing is more annoying than a half-empty water bottle that has soaked all your other clothes or equipment in the bag. Thankfully, the water bottles on this list are great at keeping things sealed until the time when it comes to drinking.


Use
Not surprisingly, most water bottles are designed to carry water. However, not everyone enjoys the water while they're hiking. Thankfully, there are a lot of other options available. Everything from soda to coffee to sports drinks is viable options when it comes to staying hydrated.
However, what you plan on drinking can have an effect on the type of water bottle you choose. If you know that you'll be primarily drinking warm or hot beverages, it's best to choose a water bottle that is designed to specifically handle those. After all, the last thing you want is to take a sip of lukewarm coffee, right?
Frequently Asked Questions
q:

Which type of water bottle is best for my needs, stainless steel or plastic?

a:

In truth, there are advantages and disadvantages to either type. For example, stainless steel bottles offer a lightweight and easy to clean option for your water bottle, but they can also become a bulky dead weight when empty. Plastic or silicone based water bottles, on the other hand, often can change shape depending on your needs and the amount of beverage contained within them. Their portability can often be quite better.

As a drawback though, they aren't often dishwasher safe and can degrade over time. So the real question is what is the right type of water bottle for you. And to answer that, you need to consider a number of different factors including how you are going to use them, what your storage needs are, and how long lasting you need your water bottle to be.
q:

How should I clean my water bottle?

a:

It's best to clean the water bottle and any associated filtration systems after each use. That way bacteria and other microscopic organisms won't have a chance to build up in the cracks and crevices of your water bottle.

How you clean the bottle depends greatly on what the bottle is comprised of. While it's best to follow the manufacturer's direction, for the most part, hand washing it with mild soap and water and allowing it to air dry before closing it will be more than enough. On occasion, there will be a water bottle that is dishwasher safe, but even then, it's a good idea to inspect it after each washing for damage.
q:

How do I know when my water bottle needs replaced?

a:

There are a few different reasons why you might want to replace your water bottle for hiking. It may be simply that you no longer like how it feels in your hands. Or maybe you want to get one with a larger capacity, or one that folds down for easier storage. All these are valid reasons for replacing the old with the new.

If you want to know when a good time for replacement might be, your best course of action is to do a regular inspection of the water bottle. Does it have any cracks or signs of discoloration? Do the plastic portions feel worn down? Or is the metal showing signs of rust? If you answer yes to any of these, you probably should consider getting a replacement water bottle.
q:

What is the best size of water bottle to use during a hike?

a:

To answer that question, you need to consider quite a few different criteria. First, consider how long you intend to stay out hiking. Depending on the weather and climate, you may need to drink quite a bit of water. For example, if the area that you are hiking in is relatively hot or humid, you'll want to drink at least one liter per hour.

Considering that most adults barely drink two liters of water per day, you can understand how the capacity of your water bottle becomes very critical. So, if your intended hike is about four hours, and the conditions make you feel hot and sticky, you should try to drink about four liters of water in total.
q:

Are those filtration water bottles like LifeStraw really worth the time and effort?

a:

It depends on your situation, and what type of environments you'll encounter as a hiker. If you're an avid hiker, but you really only see yourself going out every few weekends, having a water bottle with an included filtration system might be nice, but it's usually not necessary. If however, you find yourself going on longer hikes into more challenging areas on a regular basis, than something like the Lifestraw Go or the Woder SUR-24 might be a great choice to use.

The bottom line to consider is whether or not you think you'll be able to get back to your camp in time to refill your water before it runs out. If you're following established trails, especially ones that loopback, that shouldn't be a problem. However, if you consider yourself more of an explorer, then having a water bottle with a filtration system is a good idea, just in case.
q:

Do I need to invest a lot to get a high-quality water bottle?

a:

Water bottles are a necessary investment when going on a hike, and one that is well worth it. They will not only keep you hydrated but can be used as storage when you run out of water. Many of the water bottles on our list are below $20.00 and are still fantastic water bottles. It is not the cost but the features and the materials they are made of that matter most. Hiking without a water bottle is a risky move, so hopefully, you have found the perfect water bottle that will be best for you and your hiking style.
Subscribe to our Newsletter