Sperry Saltwater Snow Boot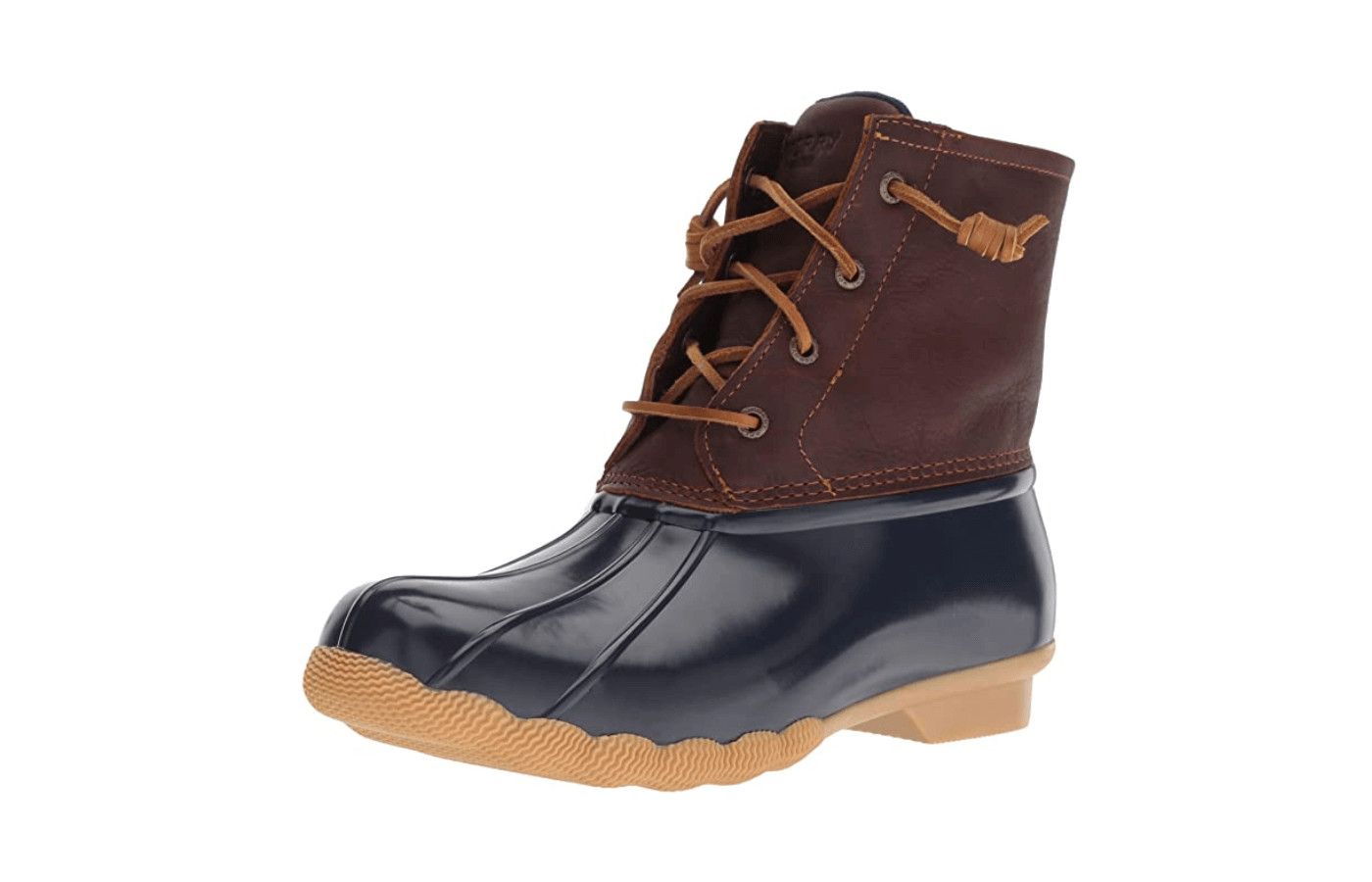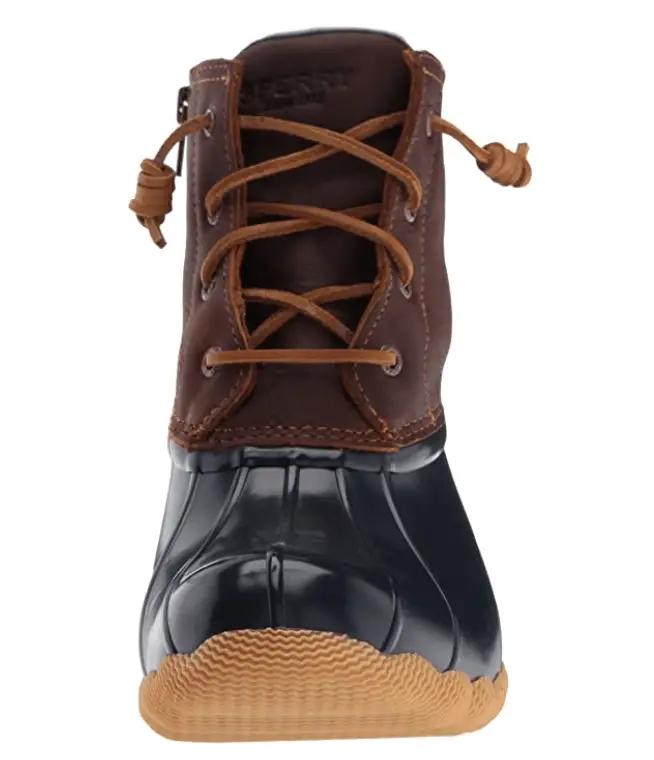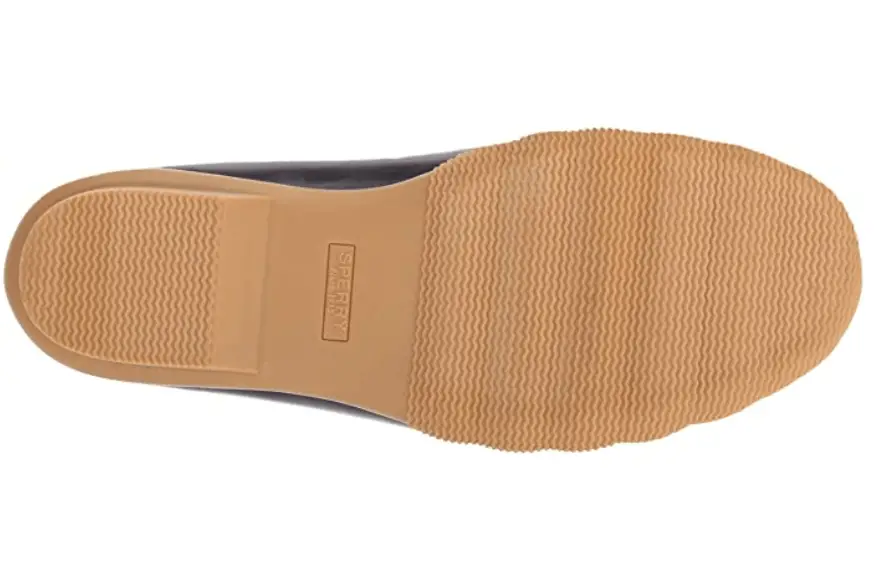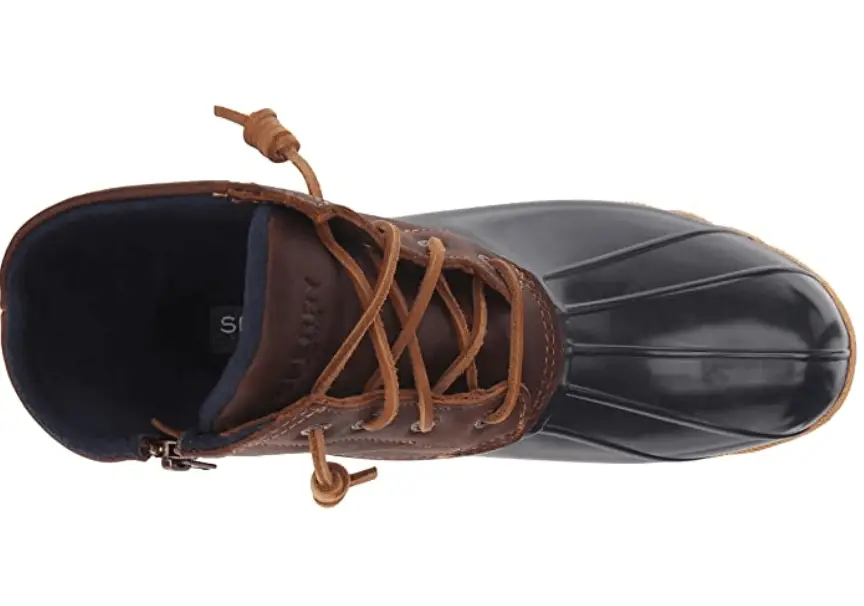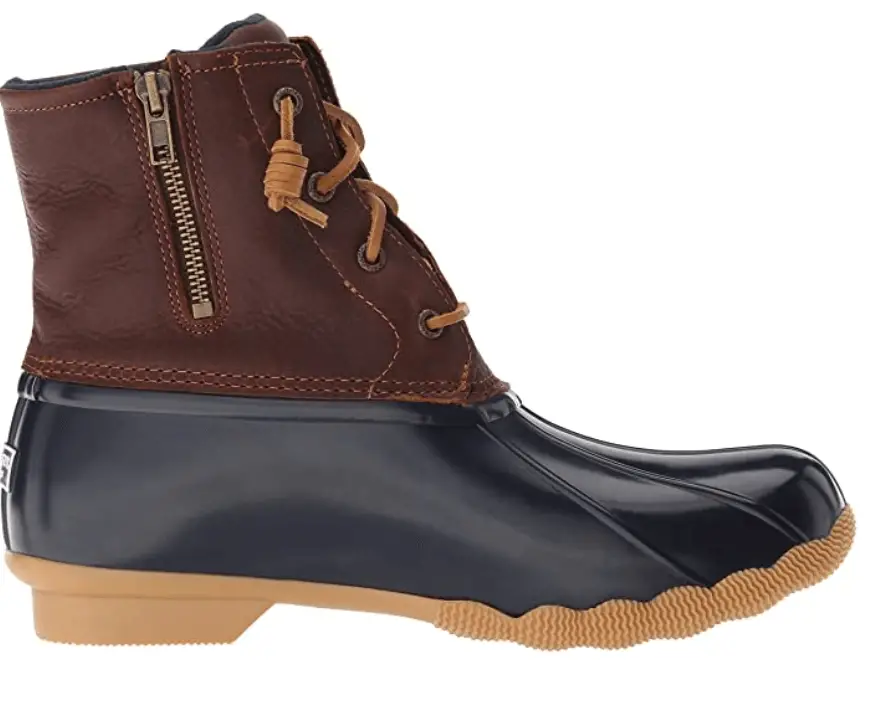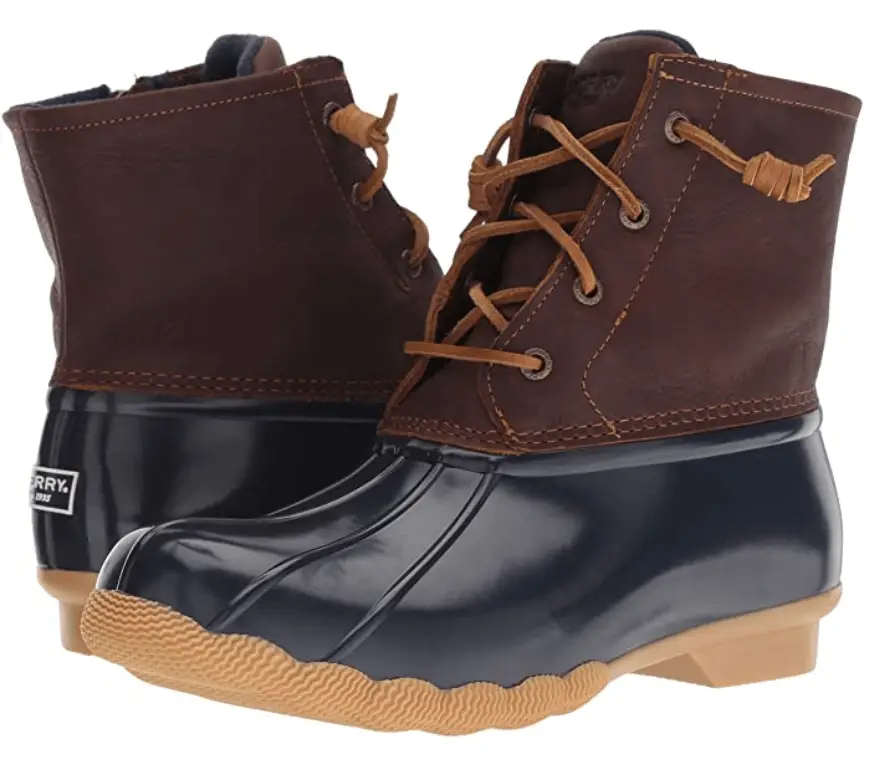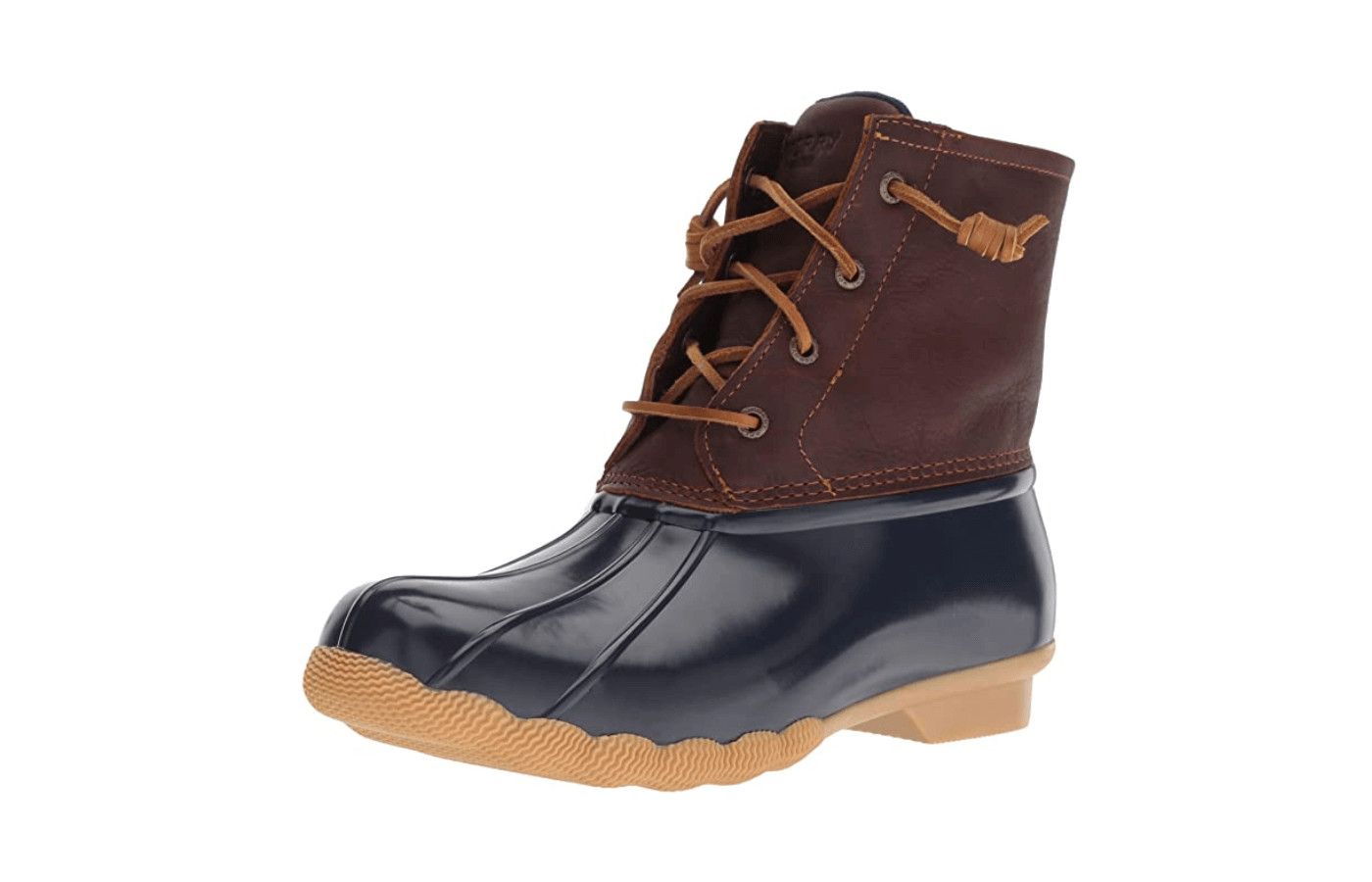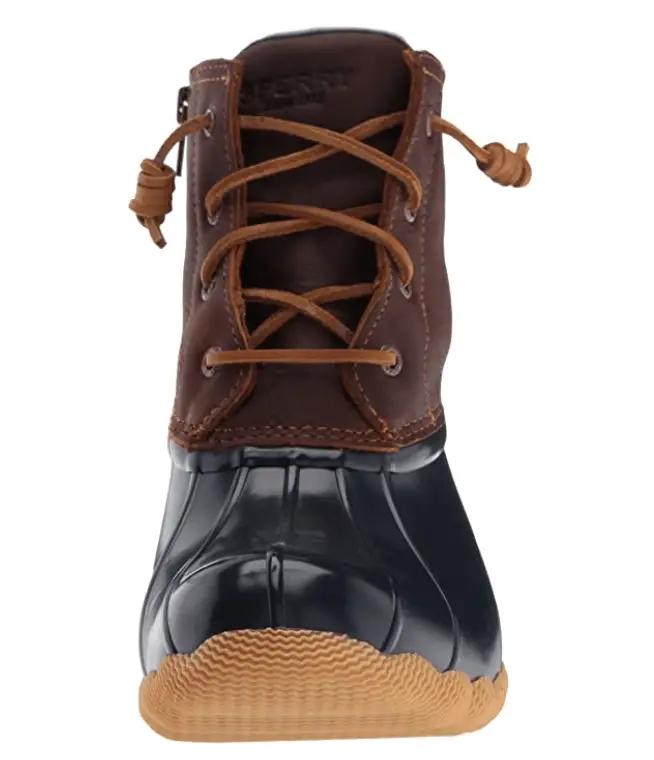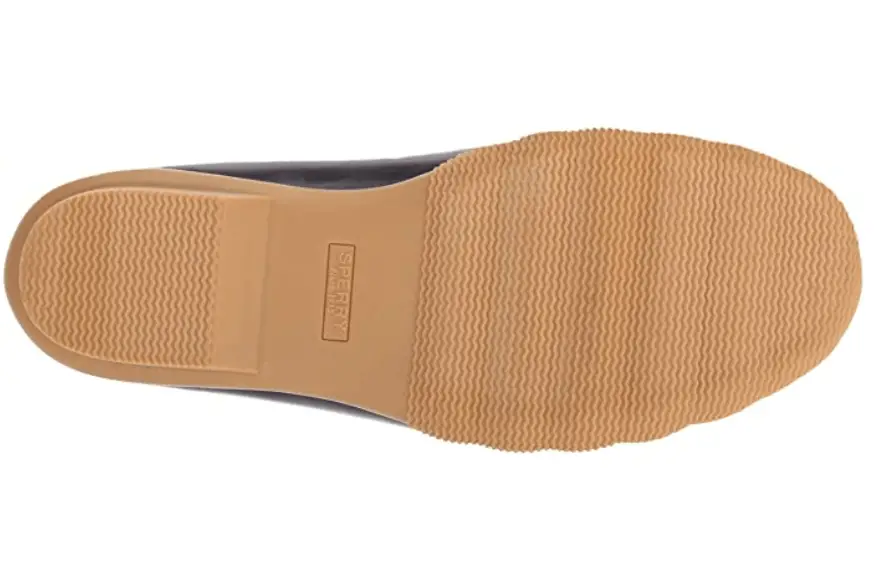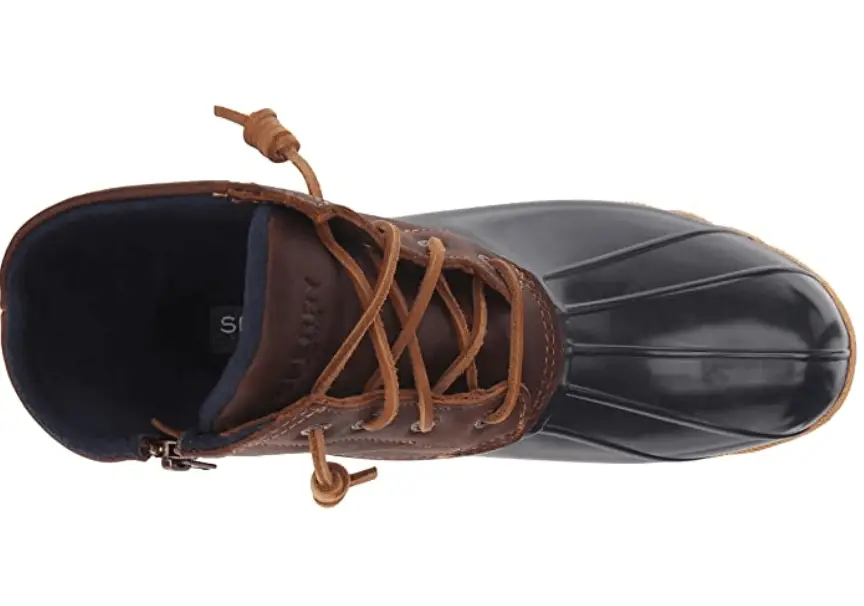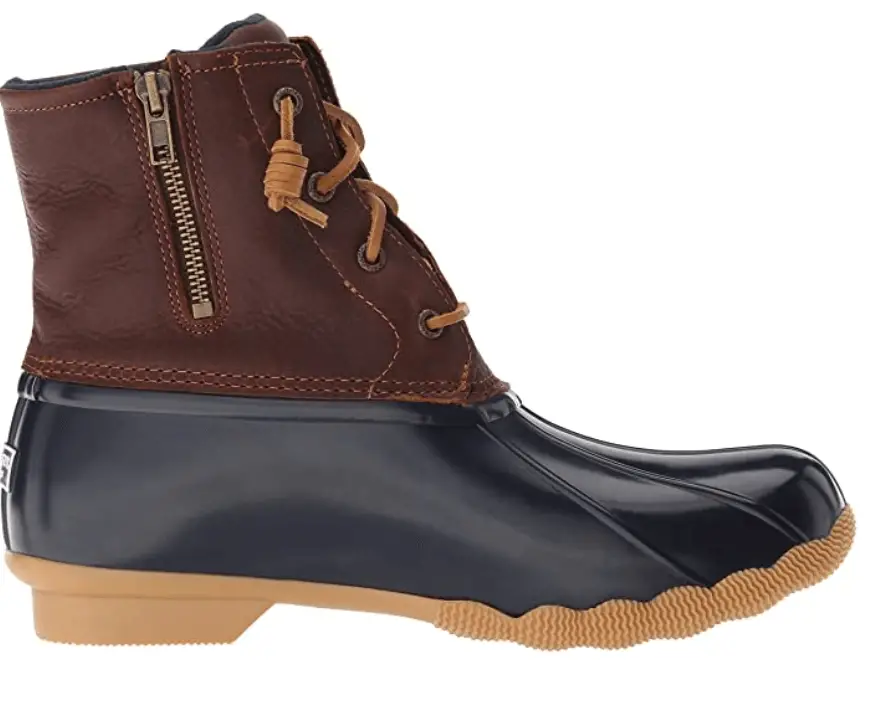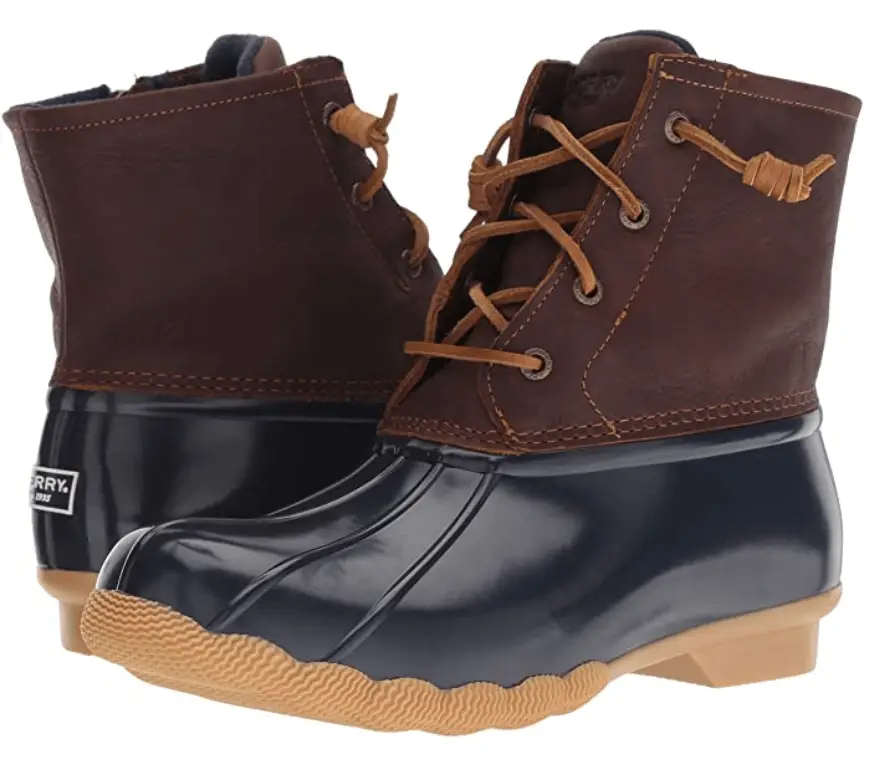 Our Conclusion
Since 1935, Sperry has been manufacturing preppy, comfortable, stylish shoes. While the brand is best known for boat shoes, they also produce slippers, flats, sneakers, and now, even
snow boots
. The Saltwater snow boot has a small heel, hits a couple of inches above the ankle, and is available in many different color combinations.
The shoe is waterproof and provides a decent amount of warmth for a mild winter. If you will be traversing through deep snow or in below-freezing temperatures, this boot will not be ideal for you. While it does have many redeeming features, the durability is a major concern.
Continue reading to learn more about the Saltwater snow boot.
Pros & Cons
Many color combination choices
Major durability concerns
Key Features
Key Features
Comfort
Once you get your foot situated in these boots, they are quite comfortable. There are no hotspots or chafing issues. They are a bit heavier than you might expect, weighing about 1 pound and 2 ounces each.
There is a microfleece lining that provides warmth and comfort. The laces are adjustable, allowing you to choose where you want them to squeeze, and where you want a little more mobility. You will be most comfortable wearing these in mild winters.
Fit
Remember to consider the type of
winter socks
that you will be wearing with the boots before deciding on a size. With that said, the Saltwater Snowboot tends to run big. You may want to go half of a size down, or possibly even a full size. Again, it depends on your sock choice.
These boots have a feminine look to them with a .75 inch heel. The shaft is 6.34 inches high and has an opening circumference of 6.75 inches. If you have thick ankles, this boot might not be comfortable for you.
While there are laces, you need to use the side zipper to get in and out of the boots. It is only a few inches long and can cause a little bit of a struggle. If there were a pull tab at the back of the boot, it would be much easier.
Features
This duck-inspired style of this shoe has actually become a bit of a style icon. The rubber bottom and leather upper are waterproof. Many people take an extra precaution and add a waterproofing treatment to the leather. This can easily be done with a Scotchguard spray. Don't forget that the shaft of these boots is not very tall, so they are not a good option for deep snow.
Like most Sperry brand shoes, the outsole of the Saltwater snow boot is non-marking. You can walk over any surface without worrying about leaving a scuff or mark.
One of the most enticing features is the wide array of colors you can choose from. In total, there are 16 different combinations to choose from with the leather. If you prefer the quilted nylon upper, there are even more options.
Durability
Unfortunately, this is where the Saltwater snow boot loses a lot of points. First, we will start with the materials used and then discuss the issues.
These boots are made with a rubber bottom, a rubber sole, and typically a leather upper (nylon is also an option). They have rawhide leather laces and rustproof eyelets.
How everything is connected seems to be an issue, or becomes one over time. Some people receive the shoes with stitching inconsistencies. For others, after just one season of use, the sole begins to break away from the rest of the shoe, or crack, or peel. Additionally, the leather laces will snap if you stretch them too far or too often.
As far as a warranty goes, that is also underwhelming. If you purchase the boots from an authorized seller, you can return them, unworn, within 30 days of the purchase date. There is only a 90 day period to return them because of craftsmanship or material defects.
For such a popular brand and a semi-expensive shoe, this is a serious letdown.
Stability and Traction
The wave-siping design on the outsole of this boot provides good traction on dry and wet surfaces. Even though these are built for the snow, they do not have good grip on packed ice.
In terms of stability, the shaft of the shoe does not hug your ankle, so they do not provide an outstanding amount of stability. In this category, they are average.
Comparison to Similar Snow Boots
You can't talk about winter boots without talking about Sorel. The
Slimpack III Lace
is a great-looking boot. It is ideal for rain or mild winters. It has a 1 ¾ inch heel with a 1 ½ inch platform. It is available in 4 stylish colors and has an EVA footbed and is comfortable enough to be worn all day. The interior features 100 grams of insulation with microfleece lining and a wool felt collar.
On the exterior, you will find a rubber bottom and leather upper, similar to the Saltwater snow boot. The Slimpack III has sealed seams, a 6-inch shaft, and is completely waterproof. It has a molded rubber midsole and a vulcanized rubber outsole. All of these features combined with great craftsmanship make it a durable boot.
If there were one thing to complain about, it is that the boots run slightly narrow. Pricewise, the Slimpack III is a slightly more expensive option, but it also has more features and better durability.
Another great option is the
Kamik Sienna Mid-Winter Boot
. It has a small heel and from top to bottom, the boot measures 7.3 inches. The Sienna is available in 5 different colors and is a 3-season boot with great traction. However, it is heavy. Each boot weighs about 2-pounds.
The exterior is made from rubber, waterproof leather with sealed seams, and flannel. There is Heat-MX thermal insulation and a moisture-wicking fleece interior. The EVA footbed provides great comfort for all-day comfort.
Testing shows that these boots will keep your feet warm down to -4 degrees Fahrenheit. In terms of price, these boots cost just about the same as the Saltwater Snowboot.
Verdict
Overall, the Saltwater Snowboot is an okay boot. Unless you are especially fascinated by the style and aesthetics of the boot, I think you could find a better option.

We do appreciate the overall comfort, weather resistance, and color choices. However, the dismal craftsmanship, lack of a decent warranty, and overall durability concerns have us looking elsewhere.